Climate risk factors increase in M&A, survey finds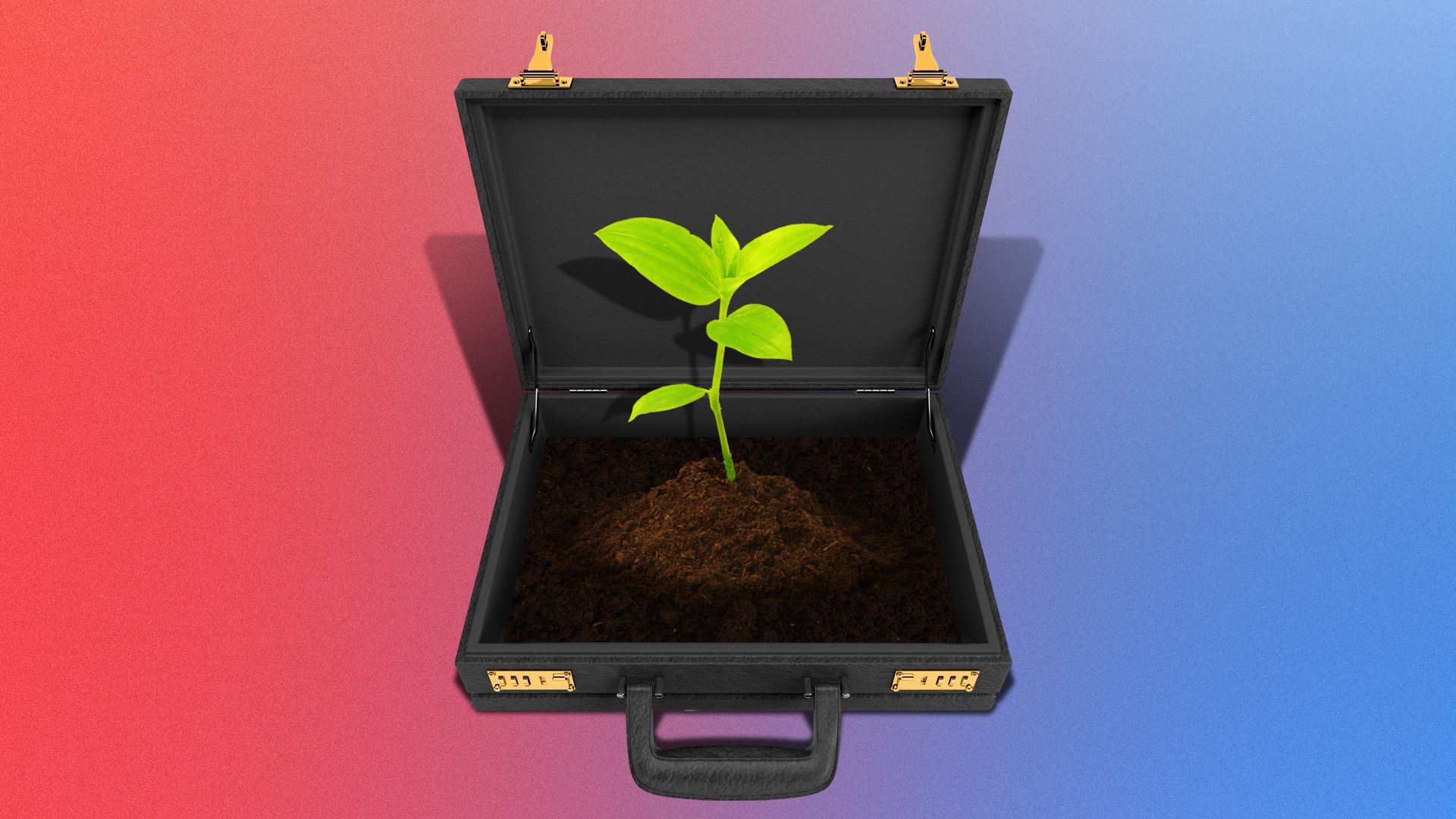 The link between ESG and M&A is strengthening.
Why it matters: The polarization around ESG is heating up, but executives and business development teams continue to weigh its importance when it comes to strategy and growth.
By the numbers: A survey of 400 dealmakers in the U.S. and U.K. conducted by capital markets software company Datasite found that nearly all who responded think that consideration of at least the environmental piece of ESG will play a role in acquisition plans.
89% said they believe that increasing physical risks like floods, earthquakes, rising sea levels and hurricanes from climate change will impact M&A strategies in the next five years.
"The urgency to restrain greenhouse gas emissions, including reaching net zero emissions by 2050, is driving a lot of interest in renewables," Merlin Piscitelli, head of EMEA at Datasite, tells Axios.
Large companies are buying up small startups working on climate-friendly initiatives to help bolster the parent companies' ESG outlooks, Piscitelli says.
Of note: Other companies, especially those in high-emitting sectors, are looking to diversify their business lines as a resilience measure against climate change-induced challenges, he says.
Europe, in particular, has led much of the broader global activity when it comes to ESG initiatives, and looks poised to do so in the coming years.
Yes, but: Conservative lawmakers in the U.S. have gone on a tear against ESG initiatives, led by Texas' fight against BlackRock, and have put dealmakers on the defense when it comes to including ESG criteria.
The bottom line: The ESG fight is largely a U.S.-only phenomenon, but it threatens to box out domestic businesses that want a piece of the trillion-dollar ESG market globally.
Go deeper