Troubled EV maker Nikola eyes hydrogen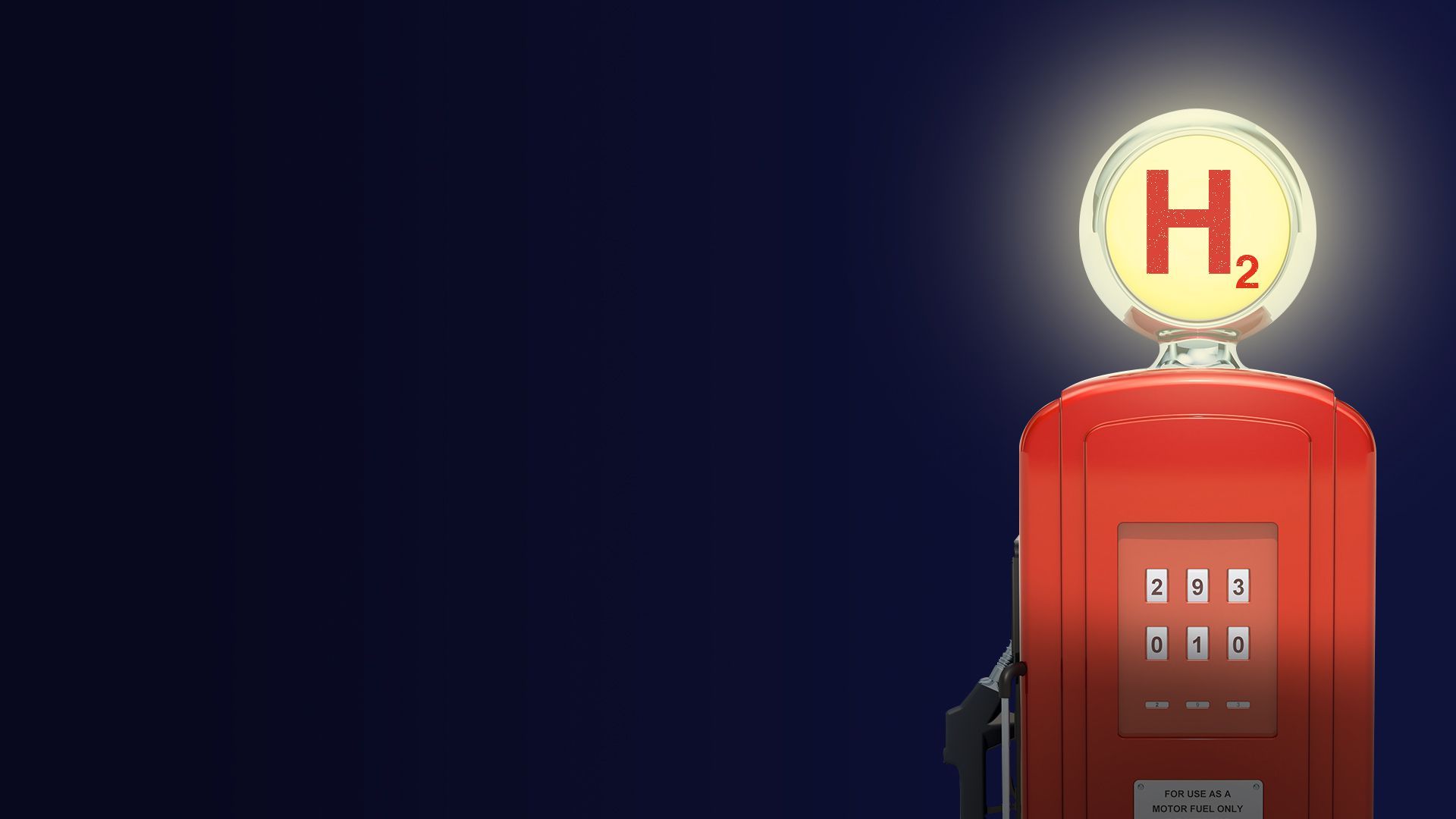 EV maker Nikola is no longer an EV absolutist. The troubled automaker is reportedly pursuing hydrogen production for trucks.
Why it matters: Hydrogen is among the most promising fossil fuel alternatives for heavy-duty transportation that is difficult to electrify.
Driving the news: Nikola said it began working on a hydrogen production plant near Phoenix in late 2022, per WSJ.
It forecast the initial hydrogen production volume at about 30 metric tons a day by late 2024.
Nikola is negotiating with a subsidiary of Australian iron ore company Fortescue Metals Group for an investment in the plant.
Its first three filling stations are planned for California, and the hydrogen fuel-cell developer Plug Power is partnering with Nikola to store and transport the hydrogen after it's been processed.
State of play: Nikola's news comes as industry groups are scrambling to define what counts as "green hydrogen" in the wake of the Inflation Reduction Act.
Though hydrogen fuel is considered a "zero-emission" fuel, some industry insiders are skeptical that it is a viable clean alternative to fossil fuels.
Oil-and-gas majors, including BP, are pushing back against the IRA's tax incentives for hydrogen fuels, per WSJ.
Nikola has struggled to make waves in the EV trucking industry as the infrastructure for EV charging lags nationwide and truck production stalled.
Between the lines: This isn't a signal that Nikola is giving up on EV trucks altogether, but it is betting that logistics groups will need hybrid fleets for the long haul.
Some hydrogen fuels can be used in existing fossil-fuel powered trucks without an expensive engine retrofit.
Nikola's stock rose 4% following the WSJ report, so investors are on board with Nikola's hydrogen experiment.
💭 Megan's thought bubble: Nikola needs a win after a disappointing performance in 2022, and the newly minted billion-dollar hydrogen market is a precarious space to bet on.
Go deeper