Centrus is about to corner the U.S. nuclear fuel market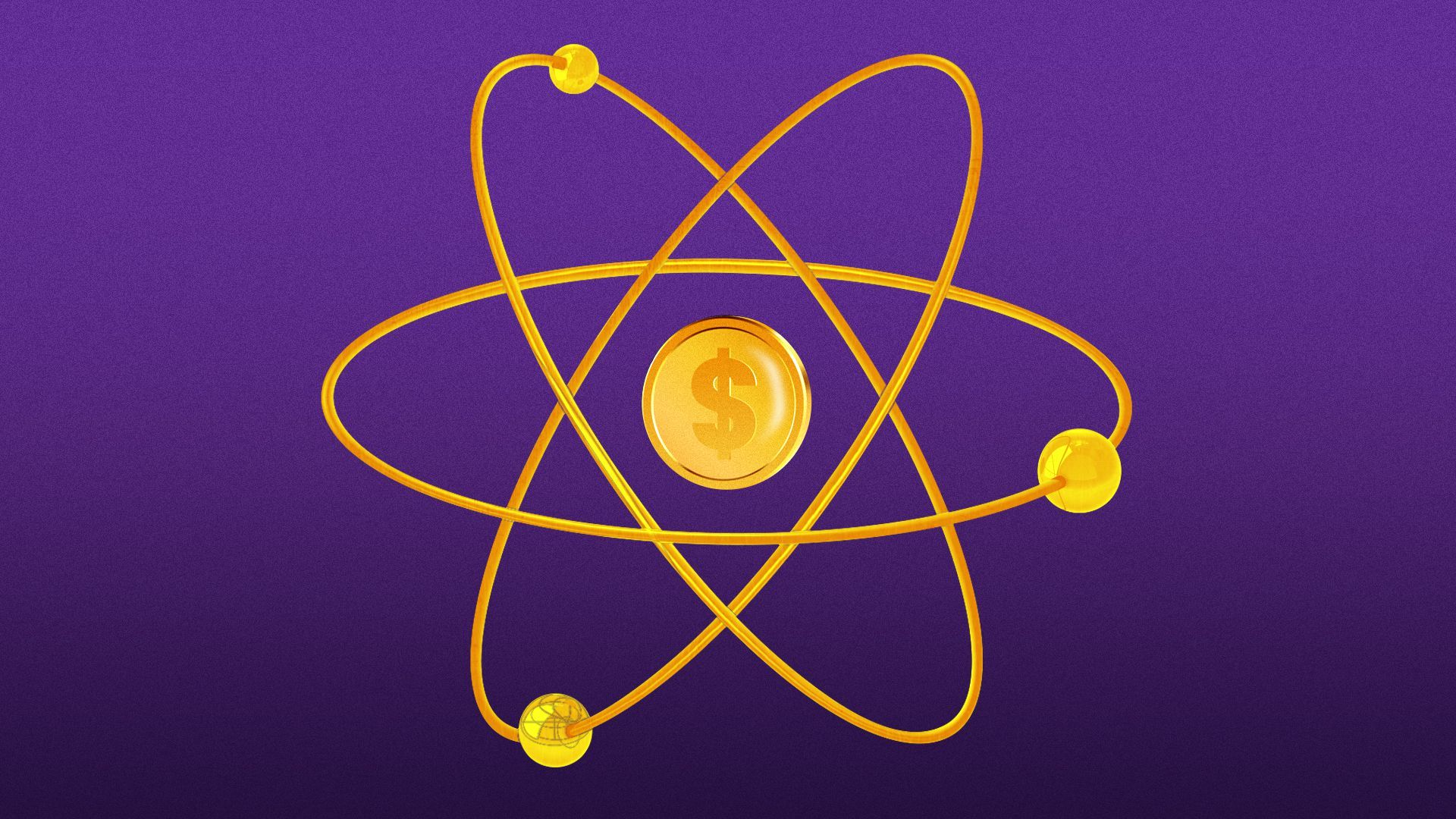 Centrus Energy last week announced it finished building centrifuges to make nuclear fuel for advanced reactors.
Why it matters: The vast majority of advanced nuclear reactors will rely on a fuel known as HALEU, or High-Assay, Low-Enriched Uranium. Centrus is about to corner that market.
Driving the news: Centrus built 16 centrifuges at its facility in Piketon, Ohio, to make HALEU.
Nine of the 10 reactor designs chosen to receive federal funding for advanced reactors will need HALEU. These include designs by companies like TerraPower and X-energy.
Centrus says production could begin this year, pending sign-off from regulators.
That would make its plant the first U.S.-owned enrichment site using U.S. tech since the Eisenhower era.
Of note: Centrus is spending $150 million to complete the plant — though it's splitting that cost 50-50 with the U.S. Department of Energy.
State of play: Russia is the only large-scale HALEU supplier. Its invasion of Ukraine sparked a sudden shortage.
The Bill Gates-backed reactor developer TerraPower, for example, said the upheaval was forcing it to delay its timeline.
Meanwhile, potential competitors face years of regulatory approvals.
Those possible rivals include Orano, whose parent company is based in France, and Urenco, jointly owned by the British, Dutch and German companies.
Both companies provide enrichment services for the U.S. But neither has yet moved ahead with HALEU — which has attracted some scrutiny about Centrus' government connections.
The intrigue: Centrus, formerly known as United States Enrichment, went bankrupt when uranium prices collapsed with the Fukushima disaster in Japan.
Centrus has close ties to the feds — a vital relationship for a sector as heavily regulated as nuclear energy. (Indeed, Centrus is based in Bethesda.)
Longtime CEO Dan Poneman was previously deputy energy secretary in the Obama administration.
Go deeper