Modular nuclear fusion startup NT-Tao nets $22M, backed by Delek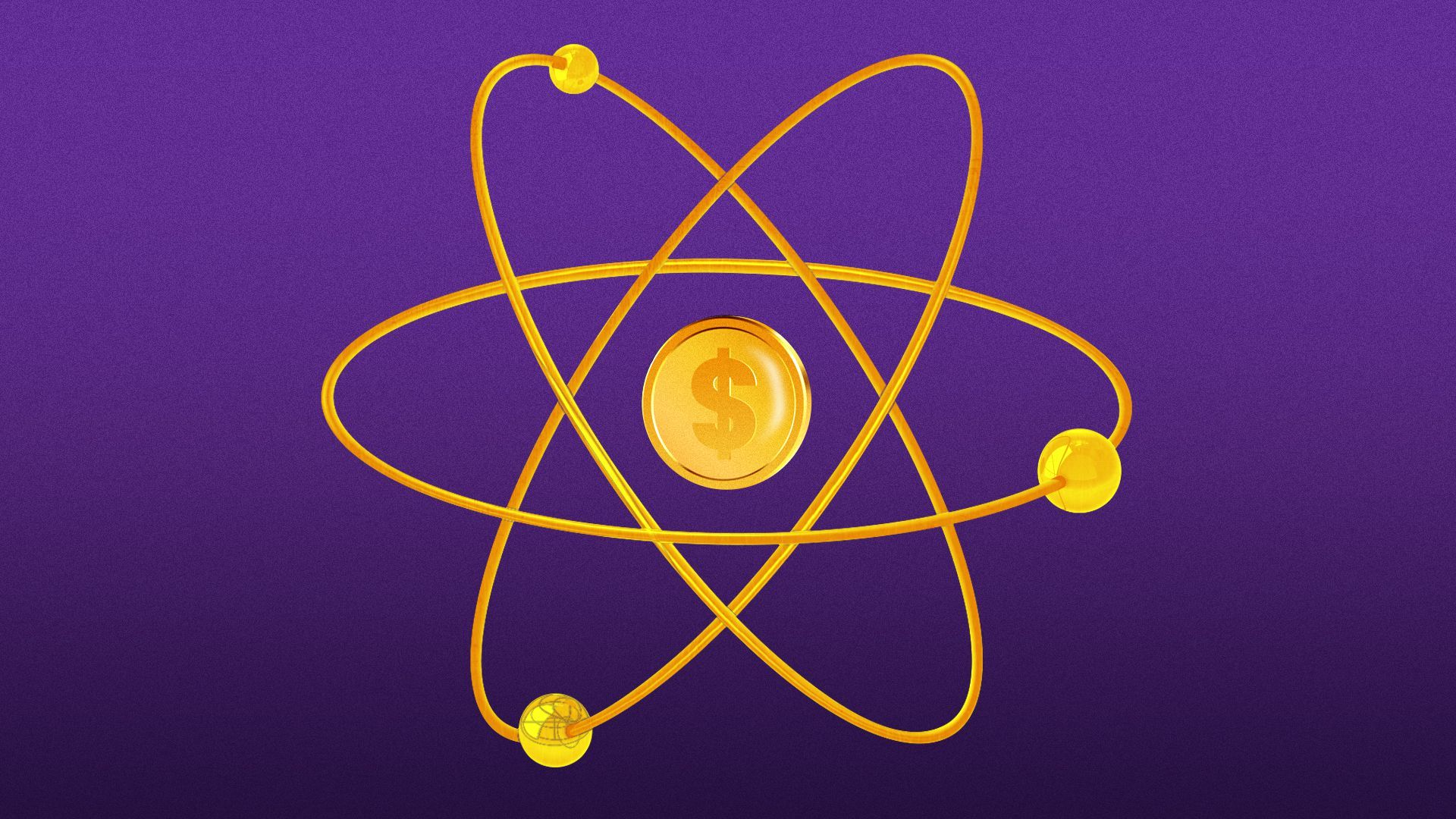 NT-Tao, an Israel-based modular nuclear fusion startup, raised $22 million in Series A funding, the company tells Axios.
Why it matters: The burgeoning nuclear sector is gaining traction among investors and large energy and transportation companies that see a growing role for a source of low-carbon energy.
Details: Delek US, a Fortune 500 downstream energy company, and NextGear Ventures led the all-equity round and will gain board seats as part of the deal.
Honda, OurCrowd and the Grantham Foundation also participated in the round.
NT-Tao has raised $28 million in funding to date. CEO Oded Gour-Lavie declined to share its latest valuation.
How it works: NT-Tao developed a proprietary heating mechanism for small reactors that more efficiently heats high-density plasma.
Higher density plasma translates to a higher rate of particle collisions in a magnetic container without having to add heat.
NT-Tao has successfully completed two pilot reactors using its heating technology, and plans to use the new tranche of funding to build a larger pilot facility.
Zoom out: Startups working on breakthrough technology for nuclear energy are still a ways off from being a commercially viable option due to the sheer size and technical complexity of a facility large enough to power the grid.
NT-Tao's reactors are aiming to generate up to 20 megawatts, enough power for 1,000 homes or a single standardized industrial facility.
The strategy mimics that of solar, which started off with larger grid-level projects before converting to distributed and micro-grid-sized projects.
What they're saying: "Quick, nature-based experiments don't lie," Gour-Lavie tells Axios.
NT-Tao's smaller size and modular design lends itself to a quicker experimentation process than other, larger nuclear energy producers.
Go deeper