Floodbase raises $12M Series A for flood data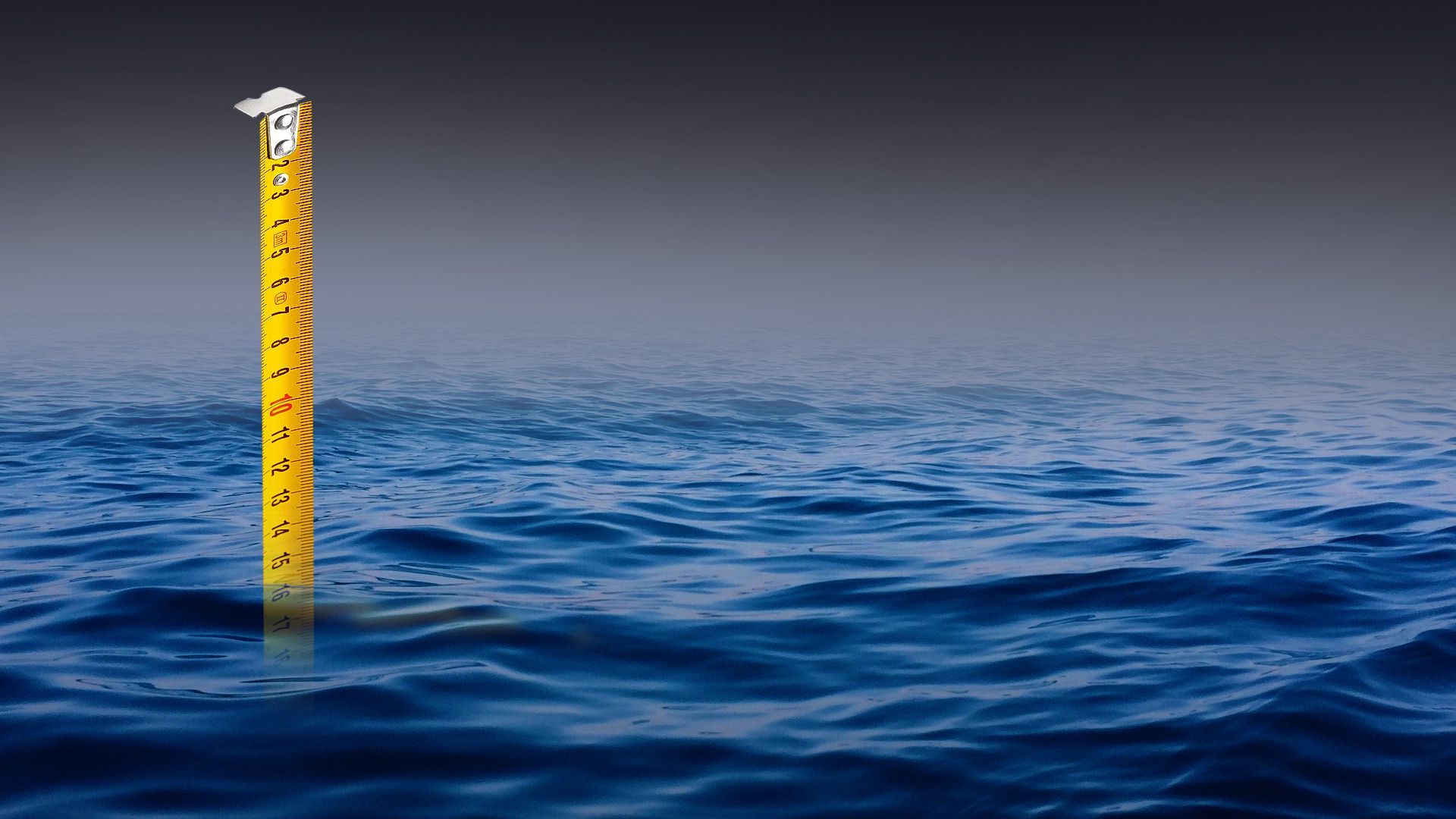 "Parametric insurance" — two words lethal to just about any cocktail party conversation. But expect to hear more about this concept as climate change impacts worsen.
Why it matters: One major impact — rising waters and heavier precipitation in some regions — is already being felt and has spawned a niche insurance area that entrepreneurs and investors are building.
Driving the news: Floodbase, the Brooklyn company formerly known as Cloud to Street, this morning announced it raised a $12 million Series A for its flood monitoring service.
There are plenty of wind gauges across the country, but far fewer flood monitoring systems.
Floodbase contends that its combination of satellite data and ground-based sensors can enable insurance companies to begin introducing parametric flood policies.
Catch up fast: Parametric policies kick in when an event crosses a certain threshold — when, say, wind gusts reach a certain intensity — and pay out according to the magnitude of the weather event rather than the damages.
Details: Lowercarbon Capital led the round, which closed in September.
Collaborative Fund, Floating Point and Vidavo participated. Floodbase says it hasn't taken on any debt.
Its customers include the UN, NASA, USAID, the engineering giant Jacobs, and what Floodbase says are "some of the world's largest re-insurers."
State of play: A handful of startups are pursuing parametric plays.
Raincoat, based in San Juan, Puerto Rico, makes modeling software for parametric insurance products. It raised $4.5 million in a seed round last August.
Another company, Sensible, has introduced what it calls "weather insurance," effectively coverage for when a severe weather event disrupts anything from a vacation to a trip to the zoo.
Plus: FloodFlash, based in London, this fall became the first company to issue mass-market parametric flood insurance.
Context: Climate change has made historical weather data more unreliable. Meanwhile, the cost and capability of satellites, remote sensors and data analysis has vastly improved.
Be smart: Flooding is the most common weather hazard globally — but among the least covered by insurance.
Go deeper