Climate Career Week woos laid-off tech workers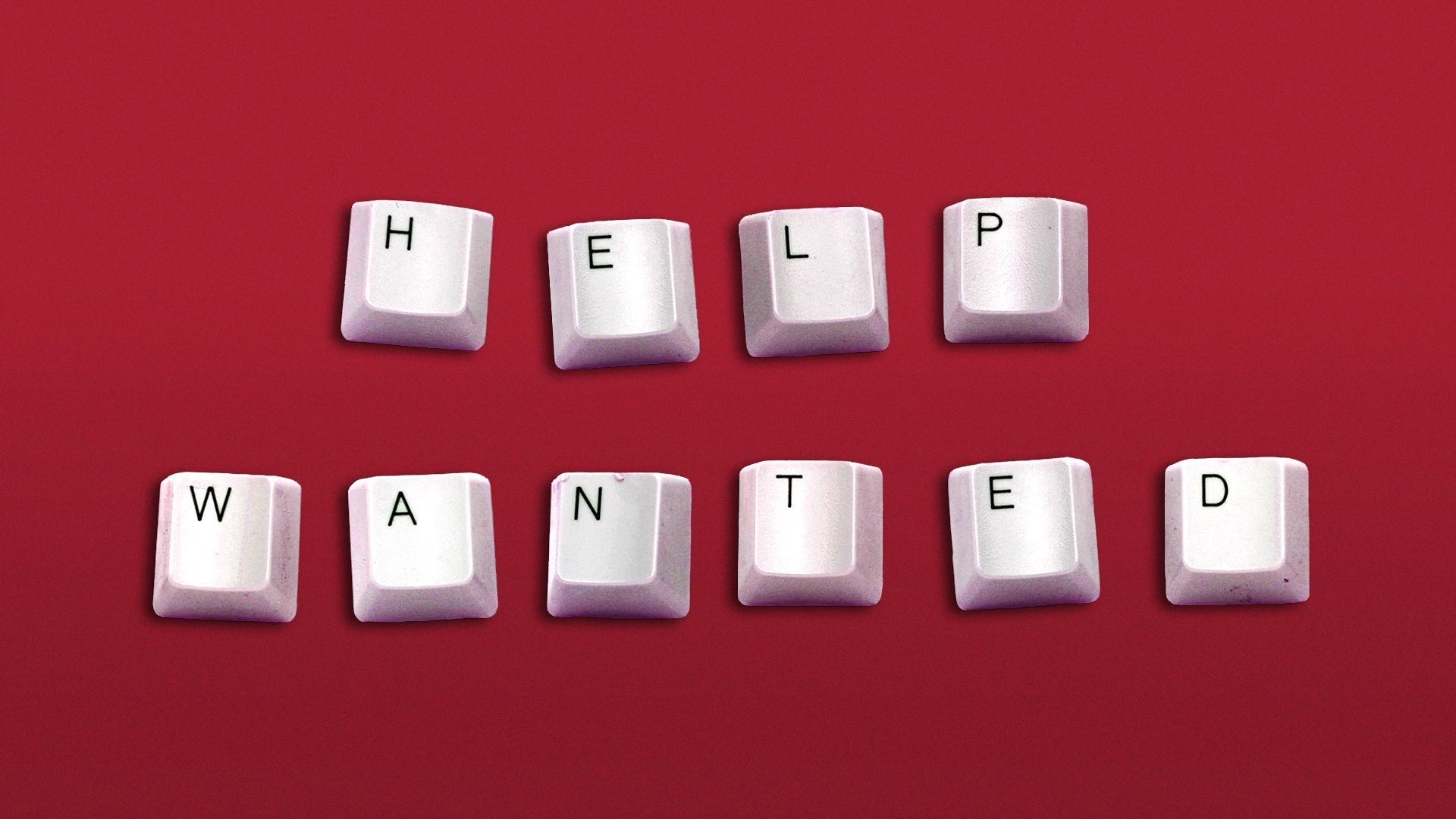 A fierce fight for talent is brewing as climate tech startups grapple to win over the thousands of employees recently affected by layoffs sweeping Big Tech.
Why it matters: The relatively young climate tech ecosystem stands to benefit immensely from the available pool of experienced talent currently on the market — as long as climate founders can win them over.
Driving the news: Climate Draft, Terra.do, MCJ Collective and Work on Climate are teaming up to host Climate Career Week starting Monday to help educate newly available tech workers on transitioning to the climate tech ecosystem.
Speakers include Twitter-exec-turned-climate-investor Katie Jacobs Stanton, former Stripe employee and Watershed co-founder Christian Anderson and former Lyft CSO Raj Kapoor.
State of play: Climate startups often don't have the sky-high salaries or lavish benefits some tech employees are used to.
Instead, many startups pitch themselves as a chance for engineers to work on a once-in-a-generation problem in solving climate change.
Climate tech startups are also among the handful of companies still raking in outside funding in an otherwise rocky financial environment, adding reassurance to employees that another round of layoffs is unlikely.
Yes, but: Employees at some Big Tech firms may not be as swayed by a mission-oriented pitch after a rocky year that hit compensation and stock options at many organizations.
Remember, too, that companies like Google and Facebook also started out with idealistic pitches to prospective employees about connecting the world and democratizing access to information, which fell off the map once layoffs were on the table.
The bottom line: Climate tech startups can't hire fast enough, and the growing field of qualified talent pouring in from Big Tech companies is an opportunity for the sector to fortify itself against further financial headwinds.
Go deeper