D. E. Shaw solar portfolio is U.S.'s third-largest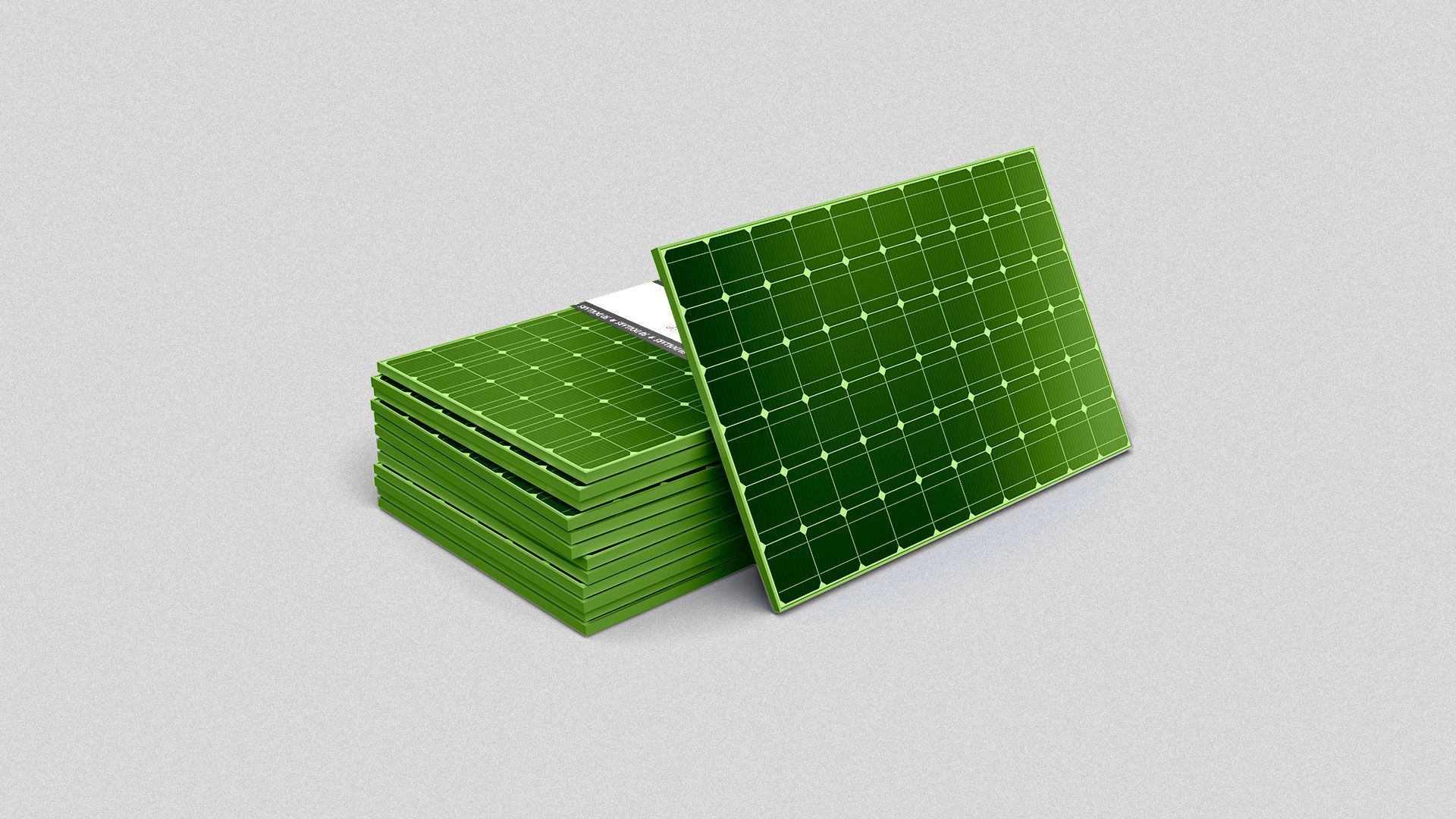 D. E. Shaw's Renewable Investments arm has the third-largest portfolio of solar projects in the U.S., Axios has learned.
Why it matters: The hedge fund, which has roughly $60 billion AUM, has been quietly staking its claim in renewable energy while other financial institutions sit out.
State of play: The massive hedge fund, one of the world's largest, has stayed quiet about its renewables investment strategy while growing a powerhouse portfolio of projects.
It's the only financial institution to crack the top five largest solar portfolios in the U.S.
Renewable energy groups NextEra Energy Resources and AES both have larger portfolios of projects. NextEra has roughly 33 GW of contracted and operating power, and AES has just over 7 GW, per data from research group Wood Mackenzie.
D. E. Shaw has just over 6.5 GW in contracted and operating power from solar projects. A D. E. Shaw Renewable Investments spokesperson previously confirmed to Axios that the firm oversees 65 solar and wind projects.
Renewable energy companies EDF Renewable Energy and Invenergy round out the top five producers with approximately 6.1 GW and 5.1 GW in contracted and operating power, respectively.
Zoom in: D. E. Shaw Renewable Investments, also known as DESRI, has signed offtake agreements with Meta for DESRI projects in Arkansas, Utah and Virginia.
Though DESRI declined to share the terms of those deals, their existence hints at the group's larger plans for monetizing its army of renewable projects.
DESRI is in a prime position to sell the energy its portfolio generates to companies that are willing to pay a premium for renewable power in order to meet ambitious net-zero goals.
Tech companies have some of the most ambitious net-zero goals, and those with a fleet of energy-intensive data centers scattered throughout the country could be well-paying customers in line with the DESRI-Meta deal.
Between the lines: D. E. Shaw is a capitalist institution with nearly $60 billion AUM, so it sees enough dollar signs in the renewables space to support its massive project portfolio.
Go deeper