Sweden's SunRoof raises €13.5M in extension round funding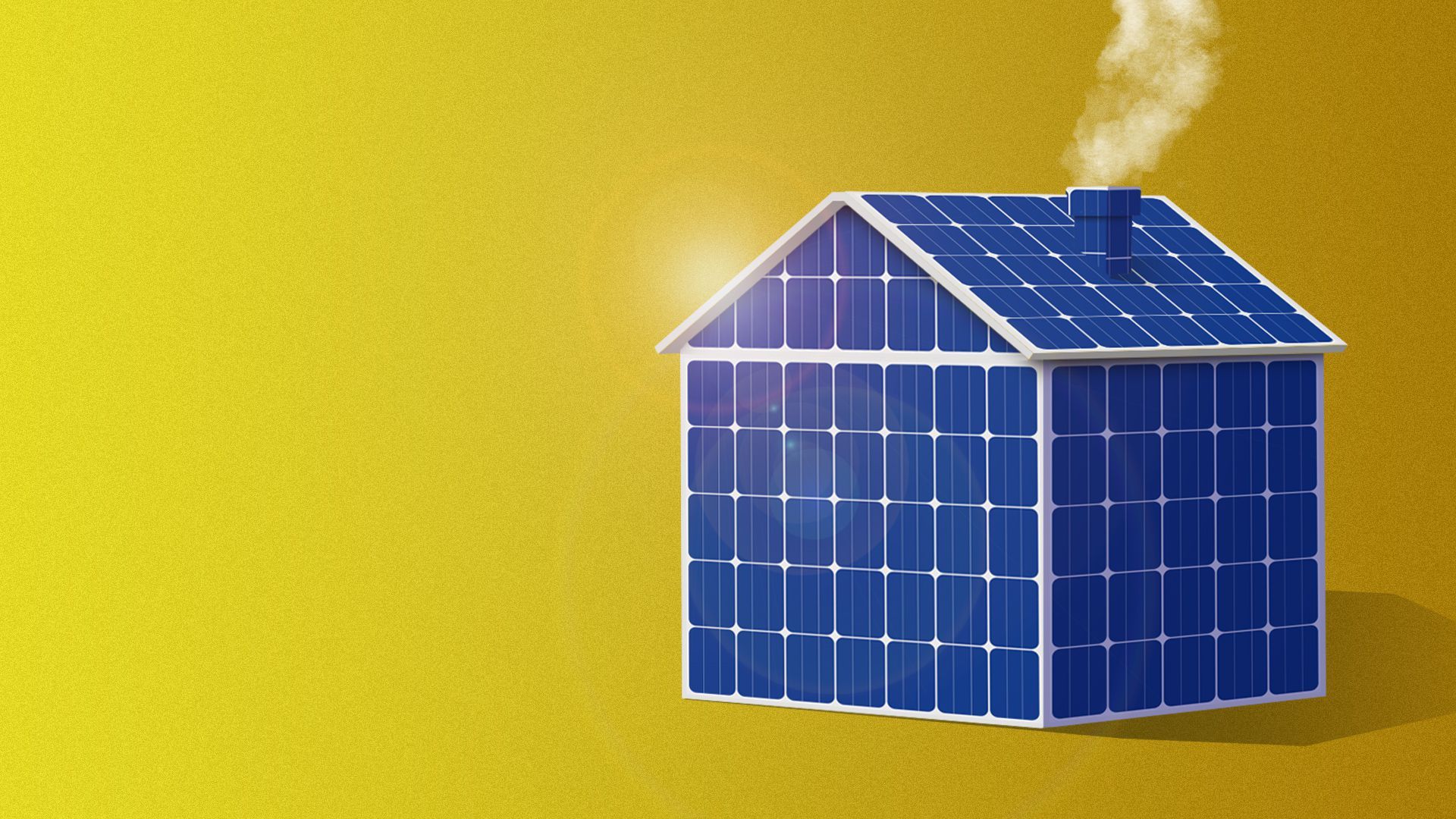 SunRoof, a Swedish startup that makes energy-producing solar roofing, raised €13.5 million (~$14.6 million) in extension funding.
Why it matters: Falling costs and increasing government incentives are pushing investors to rethink the residential solar market, which has been dominated by a handful of incumbents.
Details: World Fund, Nordic Alpha Partners and L&G Capital participated in the all-equity round and will join the company's advisory board. L&G Capital will also get a board observer seat, SunRoof CEO Lech Kaniuk tells Axios.
Klima Energy Transition led the initial €15 million raise in September.
State of play: Costs associated with photovoltaic solar panels have decreased rapidly in the past five years, which has contributed to an increase in demand for residential installations.
Most installations in the U.S. and Europe are mounted on top of existing roofs, which helps keep the panels cool, but comes with a set of limitations for where and how they can be installed that can lead to less energy generation.
World Fund, a European climate-focused fund, calculated that SunRoof will contribute to 53% of all solar-installation deployments in its markets, with a cannibalization rate of 47%, meaning every other installation goes to a customer that would have chosen not to install solar panels.
How it works: Kaniuk's brother, a construction engineer, started SunRoof when his customers started requesting more aesthetically pleasing solar installations that could also support EV charging and heat pumps.
The result was roofing material made out of traditional solar panels that can be installed during renovations or new construction without the need for specialty PV panel installers.
Over time, SunRoof will also offer customers software to track their energy use and generation with the goal of developing a virtual power plant market for homeowners to trade excess energy, Kaniuk says.
He expects the VPP market to begin operating in Germany, Sweden and Poland in 2024.
Go deeper