Europe readies a "Green Deal" in answer to the IRA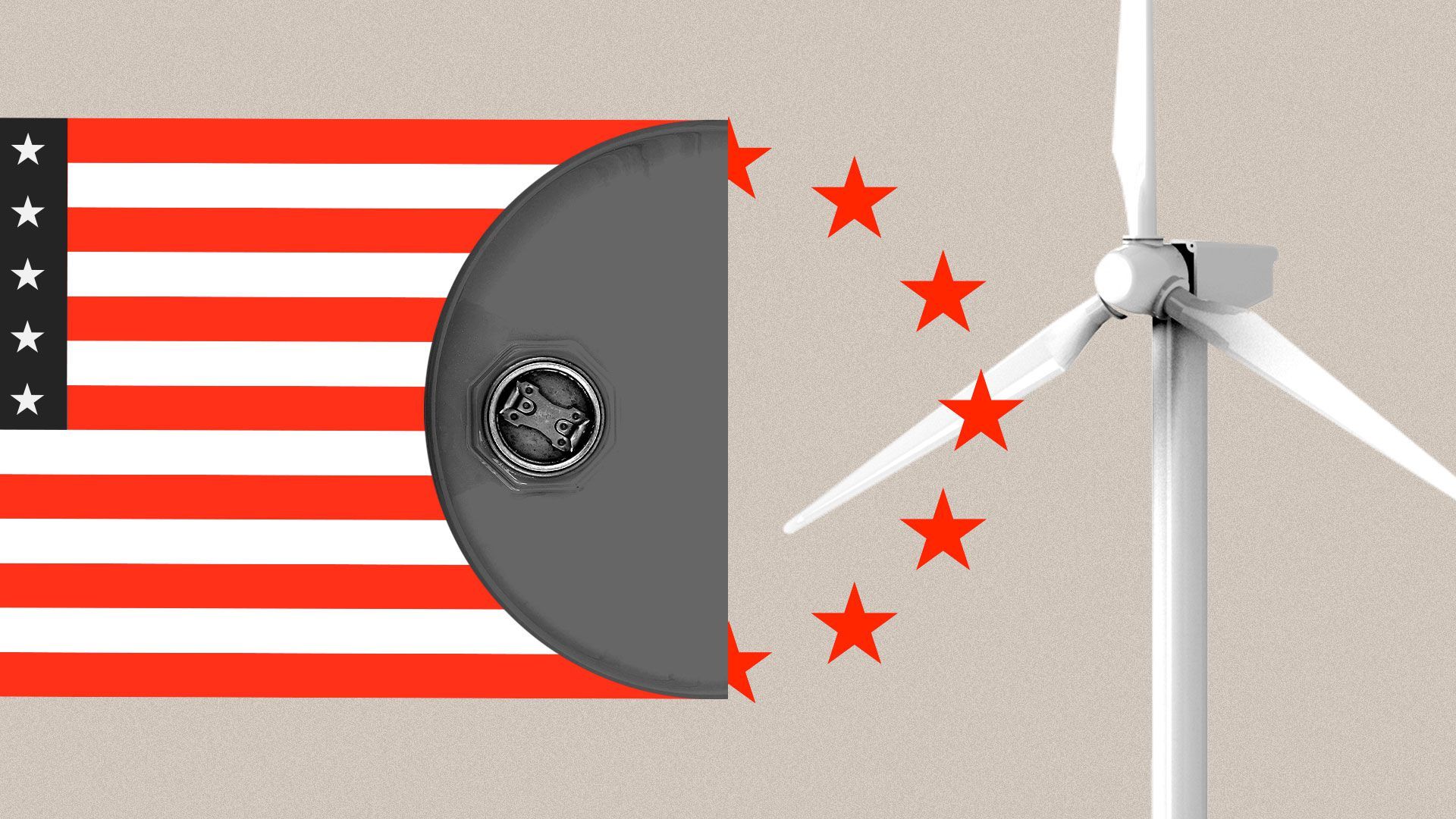 Get ready to start hearing plenty more about "GDIP." The head of the European Commission this week shared an outline of a "Green Deal Industrial Plan" to boost climate-tech investment in the EU.
Why it matters: Investors and executives in Europe have mounted an intense campaign for EU leaders to match the incentives included in America's Inflation Reduction Act (IRA).
The debut of GDIP was light on particulars, but it should mollify industry leaders in Europe as the details get hammered out.
Catch up fast: Manufacturers in Europe have been warning that they'll take their business to the U.S. unless European leaders introduce incentives to rival the IRA.
"It makes a lot of sense to invest in the U.S.," Moritz Borgmann, chief commercial officer at Meyer Burger, a Swiss solar PV manufacturer, said at an event in October.
It's "simply not attractive, comparatively, to invest in Europe."
What's happening: GDIP includes four "pillars" — regulations, financing, skills and trade.
They'll generally aim to accelerate companies' transition to net-zero, incentivize investment, expand minerals mining and processing, and further boost R&D.
The intrigue: The European Commission is apparently also seeking to counter Chinese dominance in renewables manufacturing, especially solar.
"We'll need to get Europe's 2030 solar manufacturing targets right, reflecting the strategic role of solar as the kingpin of the energy transition," Dries Acke, policy director of trade body SolarPower Europe, told PV Tech, which reported on the plan.
Meanwhile, U.S. climate envoy John Kerry this week challenged the political leaders gathered at Davos to stop simply griping about the IRA's incentives.
"The reaction of other countries shouldn't be, 'oh my god, you shouldn't be doing that, that's putting us in an unfair position.' Do it, too," he said.
Go deeper