Clean Energy, Aramco boost battery tech startup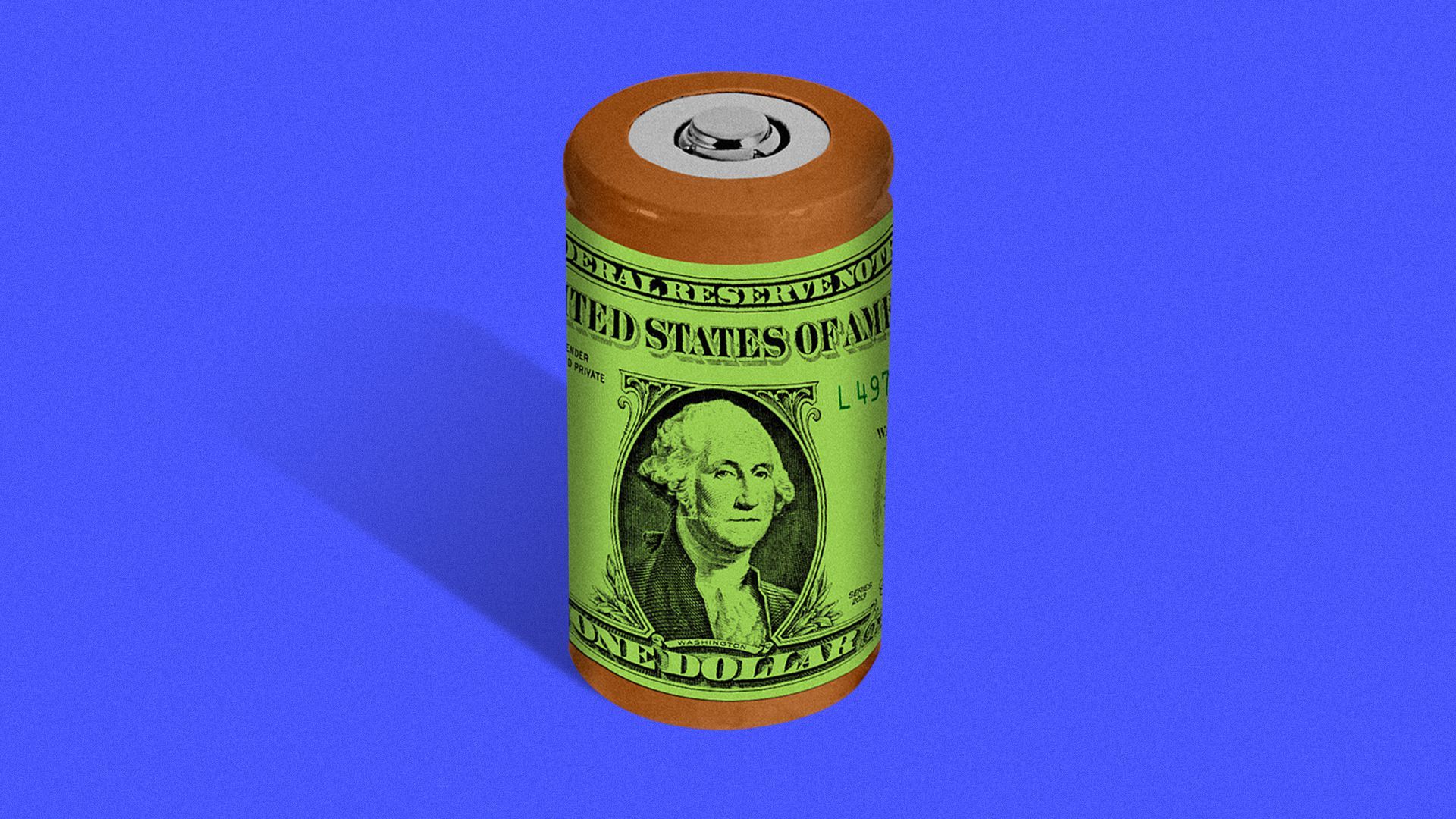 Noon Energy, a startup that makes high-density carbon-oxygen batteries, raised $28 million in Series A funding.
Why it matters: Battery tech startups working on experimental energy storage are walking into a tailwind thanks to the industry's funding boom and material shortages plaguing traditional battery makers.
Details: Clean Energy Ventures and Aramco Ventures' Sustainability Fund co-led the all-equity round and both are gaining seats on Noon Energy's board.
Emerson Collective, At One Ventures, Mistletoe and Doral Energy-Tech Ventures also participated in the round, which closed in December.
State of play: Battery tech remains one of the fastest growing sectors in climate tech, fueled by EV growth and decreasing costs for renewable energy like solar and wind.
However, the traditional lithium-ion batteries that most EV makers and renewable energy producers rely on require a slate of rare materials and metals that are in short supply and have spurned something of a global mining gold rush.
Incentives within the Inflation Reduction Act are also prompting startups to rethink energy storage and battery technology.
How it works: Noon Energy's battery technology is modeled somewhat on the photosynthesis process.
The battery splits carbon dioxide into carbon and oxygen molecules for metal-free energy storage, and solidifies the carbon to store the energy for long durations via a novel material the company developed, CEO Chris Graves tells Axios.
The goal of the modular batteries is long-term stationary energy storage in the 100+ hours range, with bigger plans to store energy for distributed grids and residential customers down the road.
Noon Energy plans to use the funds to develop and begin a pilot program with its battery tech after a successful run with its lab prototype, Graves says.
Go deeper