Soil testing startup EnrichAg digs up $6M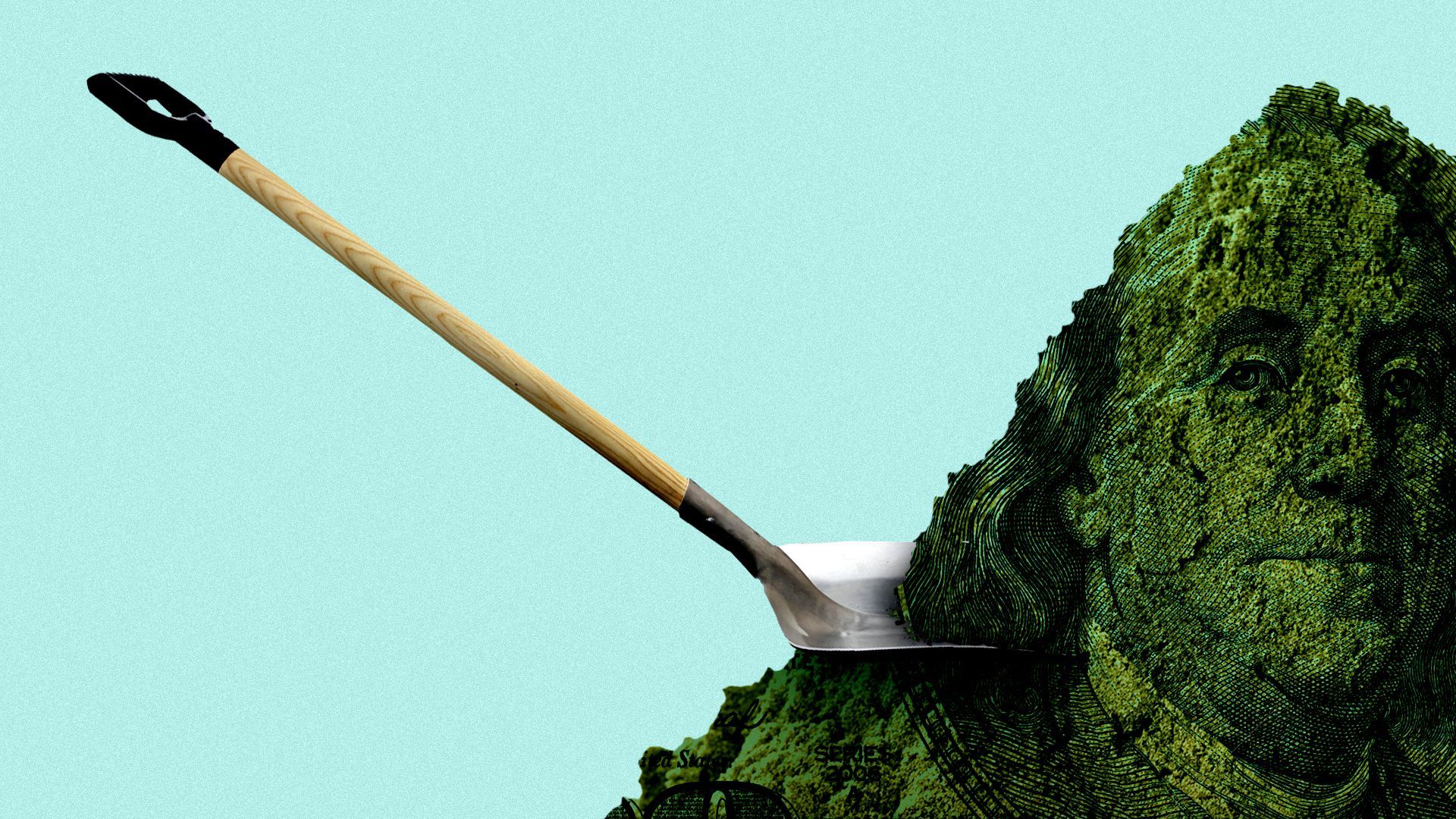 EnrichAg, a subsidiary of ag tech company Terramera that focuses on soil testing, has raised $6 million of a planned $15 million Series A round, the company exclusively tells Axios.
Why it matters: Ag tech startups continue to win over investors eager to tap into the resilient funding landscape around climate tech startups.
Details: At One Ventures led the initial tranche of the all-equity funding, and founding partner Tom Chi will take a seat on EnrichAg's board as part of the deal.
The company expects to raise the remainder of the round in the first quarter of 2023, Terramera CEO Karn Manhas tells Axios.
Terramera, which is based in Vancouver, British Columbia, is still a majority owner of EnrichAg, Manhas says.
Context: Terramera owns and operates multiple subsidiaries that rely on its library of patented software to run independent businesses.
How it works: EnrichAg sells software to help farmers analyze soil contents and recommends ways to increase carbon content in those soils to help stimulate crop growth.
It collects soil nutrient data via a proprietary sensor that tracks the levels of nitrogen, phosphorus, potassium and carbon.
Manhas says the AI-based software can help farmers decrease the amount of nitrogen-based fertilizers they use.
EnrichAg is currently operating its beta-phase sensor and plans to roll out a wider, subscription-based software model to its customers later this year.
Go deeper