Unicorn moment for solar-leasing provider Enpal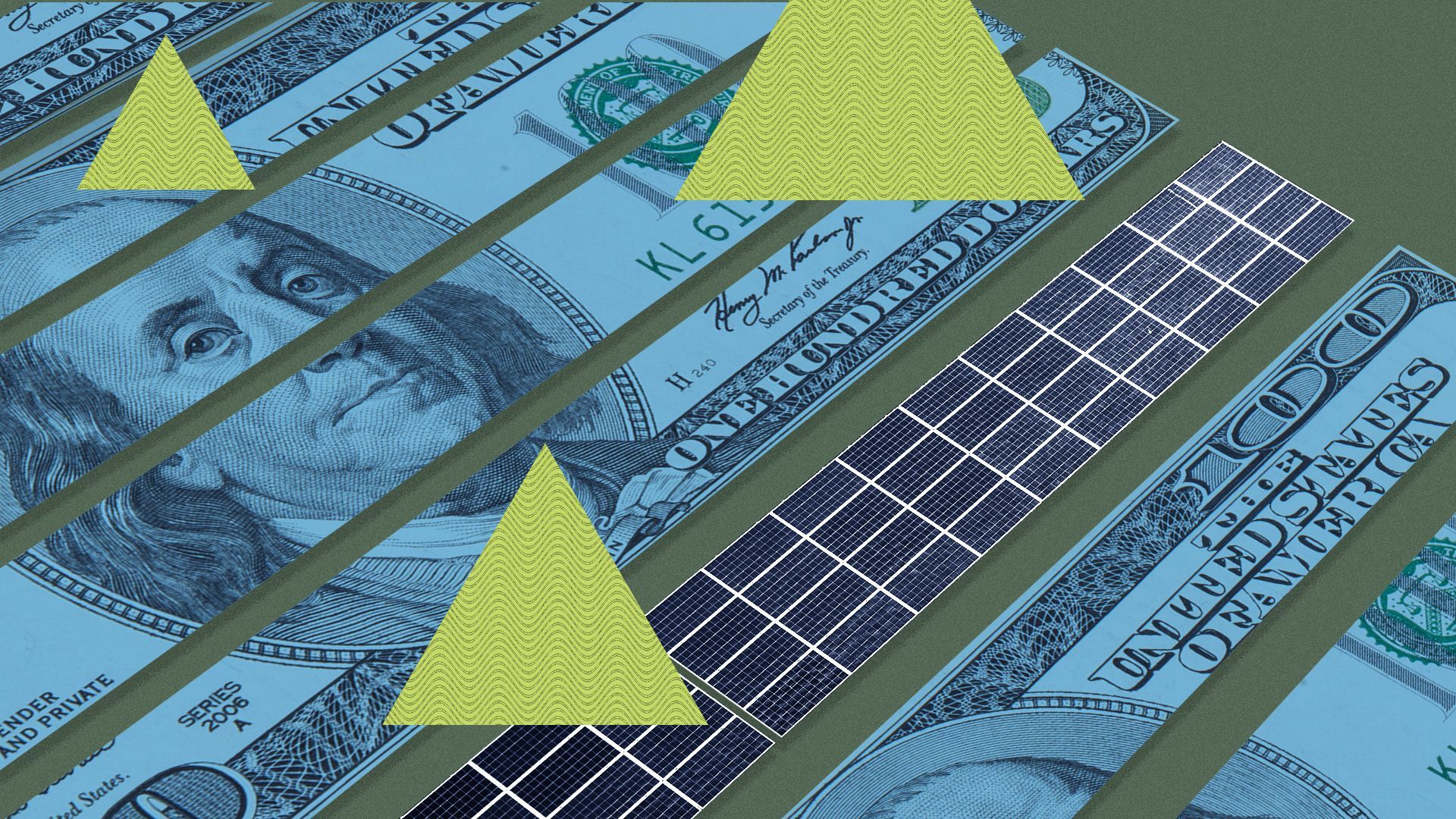 Enpal, a German provider of rooftop solar leases, is nearing a $230 million (~€215 million) investment led by TPG at a valuation of $2.4 billion (~€2.2 billion).
Why it matters: Solar leasing programs are on the decline in the U.S. But TPG apparently sees big opportunity in Europe.
What's happening: TPG, SoftBank, Westly Group and Activate Capital are among the investors nearing a deal with Enpal.
The expected valuation is more than twice the $1 billion (€950 million) valuation that accompanied an investment by SoftBank in October 2021.
Enpal leases rooftop solar panels to homeowners, as well as EV chargers and energy storage systems.
Be smart: The big valuation bucks a broader downturn in valuations as markets have cooled.
It underscores apparent demand for alternatives to natural gas, as sanctions on Russian exports have stoked a spike in energy prices.
Zoom out: In the U.S., the leasing model lost ground to loans in recent years, especially amid bargain-basement interest rates.
Leasing in the U.S. saw its market share fall last year to 19%. Loans, meanwhile, climbed to 68% of the market.
Editor's note: The first sentence has been updated to correct the valuation to $2.4 billion from $2.9 billion in the prior version.
Go deeper