PG&E Fire Victims Trust liquidates $500M in stock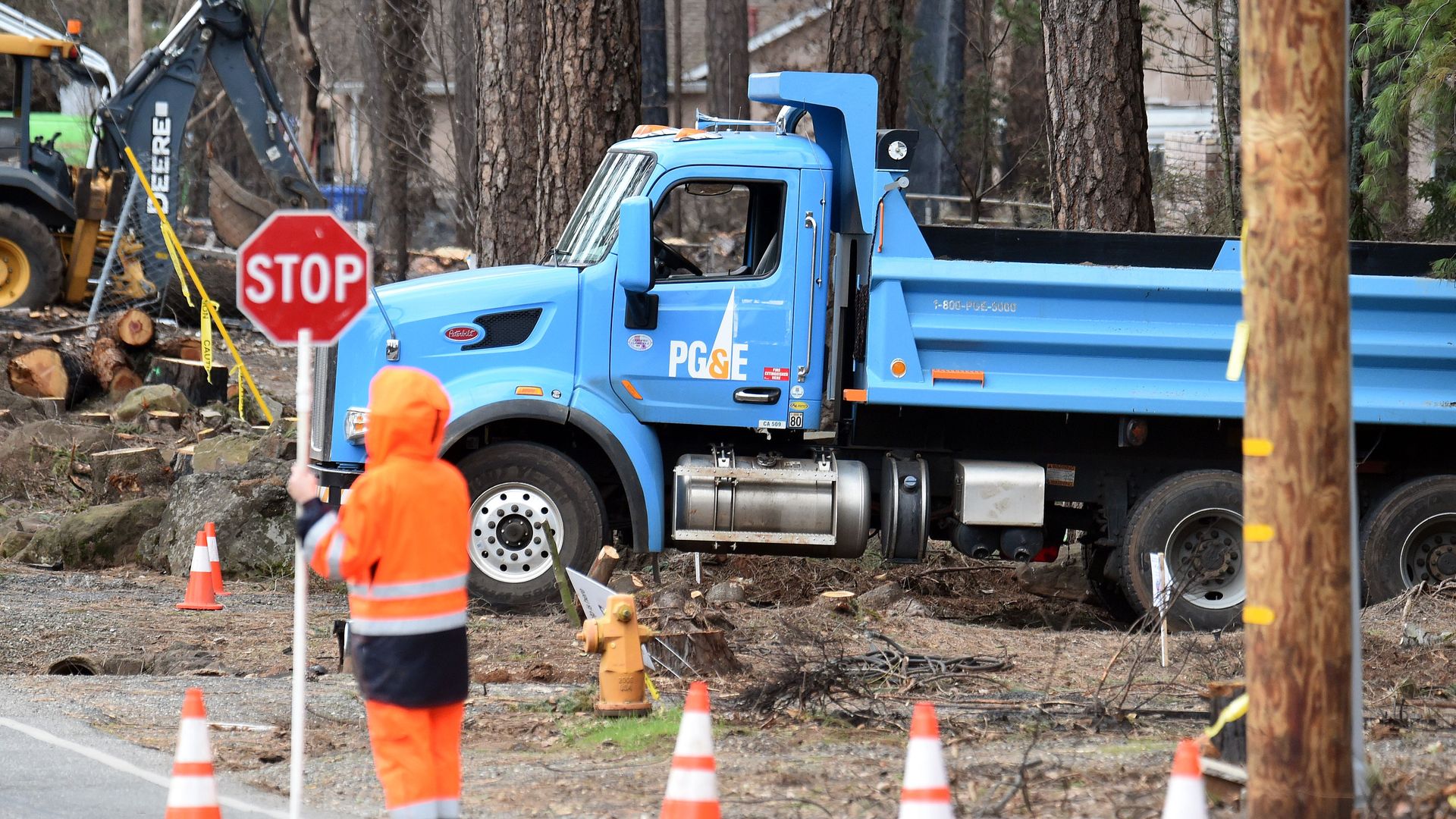 Pacific Gas & Electric's Fire Victims Trust liquidated nearly $517 million worth of PG&E stock Thursday, Axios has learned.
Why it matters: The embattled California utility provider's stock is up nearly 25% YTD, giving the Trust access to additional funds via stock grants to pay out fire victims' claims.
Driving the news: The Trust, which is overseen by Cathy Yanni and has paid out roughly $5 billion worth of claims to date, sold off roughly 10% of its entire PG&E stock holding in the transaction.
It sold 35 million shares at $14.77 Thursday. The stock price rose to $15.25 by close of business Friday.
The Trust retains more than 307 million shares in PG&E.
The Trust previously reported the sale via press release on October 5 but completed the transaction on Thursday, per SEC documentation filed Friday.
Flashback: The Fire Victims Trust was established during PG&E's Chapter 11 restructuring in 2020. It was established to ensure the company would continue paying wildfire victims with claims against it separate from its bankruptcy. The Trust was funded with a combination of cash payments and stock grants.
It pays claims from victims of the 2015 Butte Fire, the 2017 North Bay Fires and the 2018 Camp Fire to the tune of $13.5 billion. It has paid out roughly a third of the total ordered.
Victims have taken the Trust to court to force more transparency on how it is managing spending amid delays in claims' payments to victims.
Go deeper