Wind and solar PPA prices have spiked 34%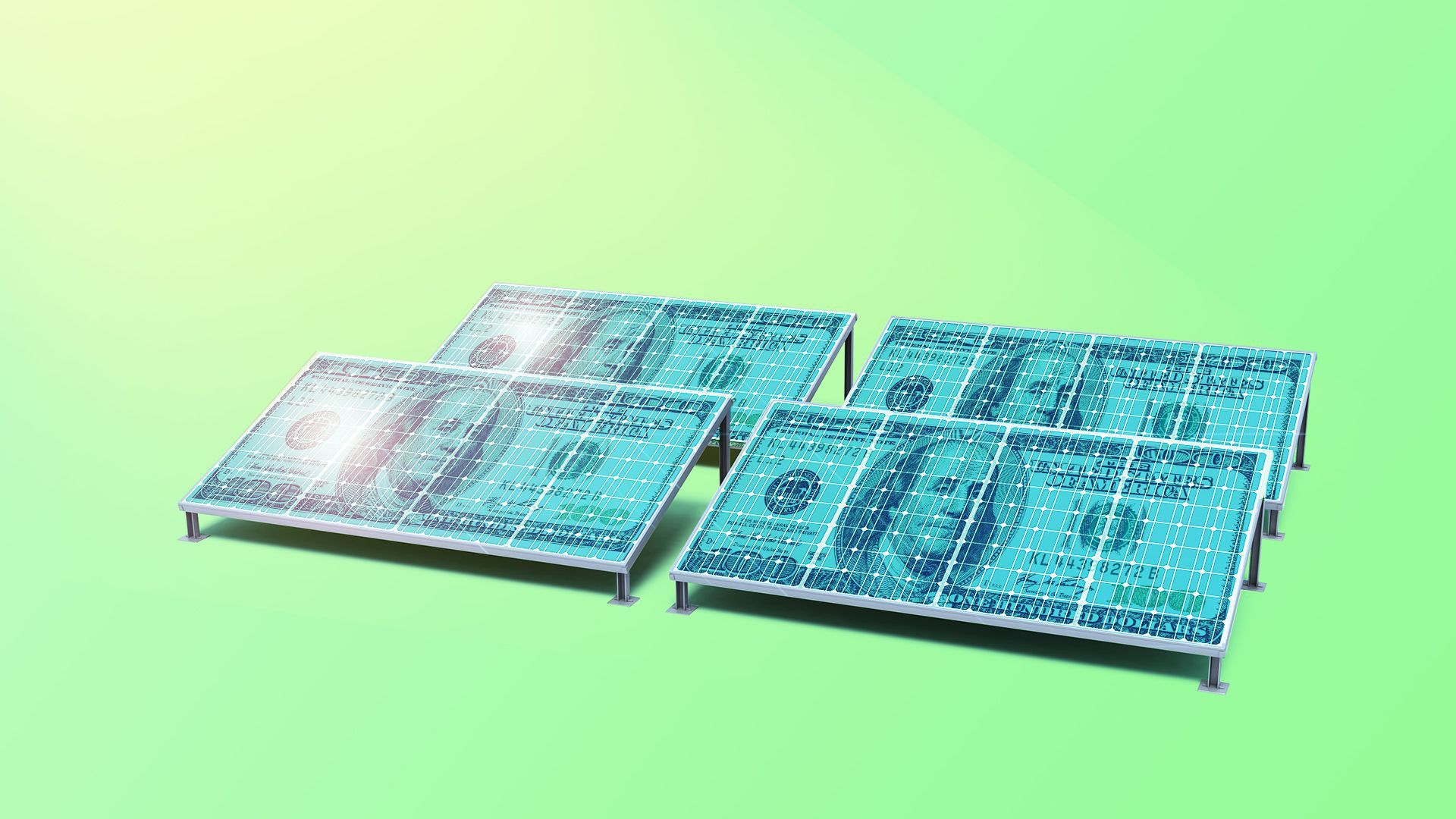 Power contract prices for new wind and solar projects in the U.S. and Canada rose 34% in Q3 over Q3 last year.
Why it matters: The spike in PPA prices reflects how high costs are continuing to cascade across the entire project development cycle, from expensive manufacturing and shipping costs to an ongoing shortage of skilled laborers.
What's happening: LevelTen Energy's PPA price report tracks offer prices and covers seven independent service operators in the U.S. and Canada.
To capture the most competitive projects, it uses a metric it calls "P25," or the 25th percentile of project pricing.
What it found: The combined P25 price for wind and solar prices jumped 9.6% in Q3 compared to the previous quarter.
What they're saying: "It's indicative of a lot of the supply-demand imbalance that we've seen hitting in the industry, exacerbated by COVID. It's been shocking to continue to see it go up," Gia Clark, senior director of developer services at LevelTen, tells Axios.
What we're watching: Whether incentives in the Inflation Reduction Act will at all blunt these hefty price hikes. With prices already so elevated, even seemingly small increases will be significant.
Go deeper