Expert Voices: Aspiration CEO Andrei Cherny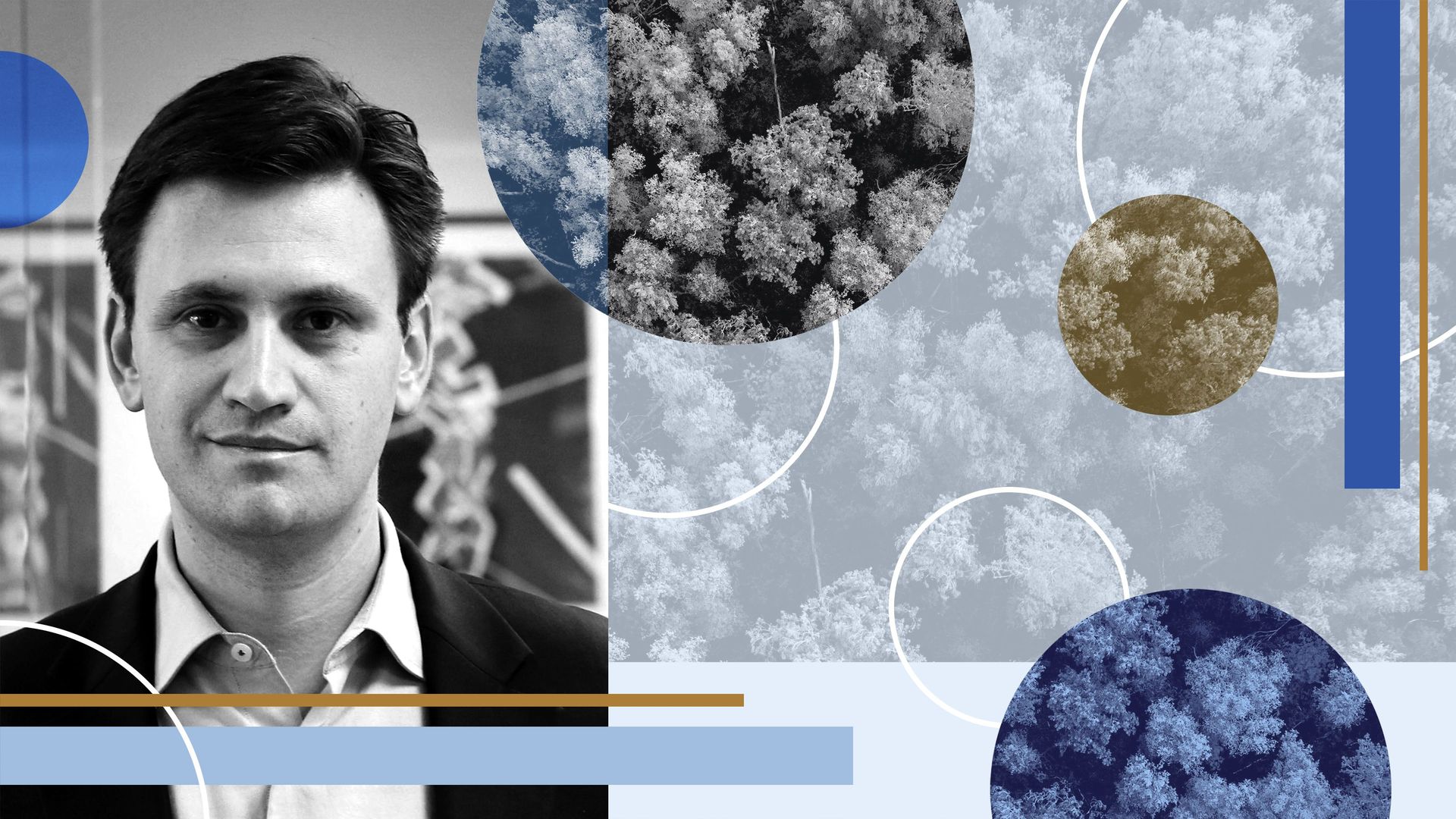 This week we're talking with Andrei Cherny, CEO of California-based fintech startup Aspiration.
Why he matters: Cherny was a speechwriter for Vice President Al Gore in the late 1990s and is a respected expert in the field, focusing on the financial side of net-zero and ESG commitments.
What in your view was the big story this week?
The Supreme Court's ruling in West Virginia v. EPA continues to be this week's big story for the sustainability community. It was yet another gut-punch to all who care about the climate crisis, and further validation to those inclined to succumb to despair.
What would you add to the narrative?
In recent years, a growing group of innovators, entrepreneurs, activists, and citizens at large has decided we can no longer waste time waiting for Washington to act. That's not to say we don't need action, but the ice is melting faster than the federal government's indifference.
By contrast, what's being under-reported or under-covered?
What's often being ignored is that the single biggest and easiest step people can take to reduce their climate footprint is to divest from big banks and move their savings and deposits.
A few weeks ago, a consortium of environmental nonprofits issued a report showing that the biggest companies' environmental efforts are swamped by the negative impact of their cash being used by major financial institutions to finance fossil fuel operations.
The same goes for individuals. For many of us, moving our deposits out of a big bank would have a bigger climate impact than switching our gas-powered car to an electric vehicle.
In three words, what one change would you make to accelerate investment in climate tech?
Zero to one. We need to make the largest, fastest shift in human behavior in history. That presents a massive opportunity for companies and investors to power that transformation. I sometimes liken it to the early days of the internet, when we went from a few dot-coms separate and apart from the "real" economy to a four- or five-year period where seemingly every company raced to get online.
Go deeper