AstroForge raises $13m to mine asteroids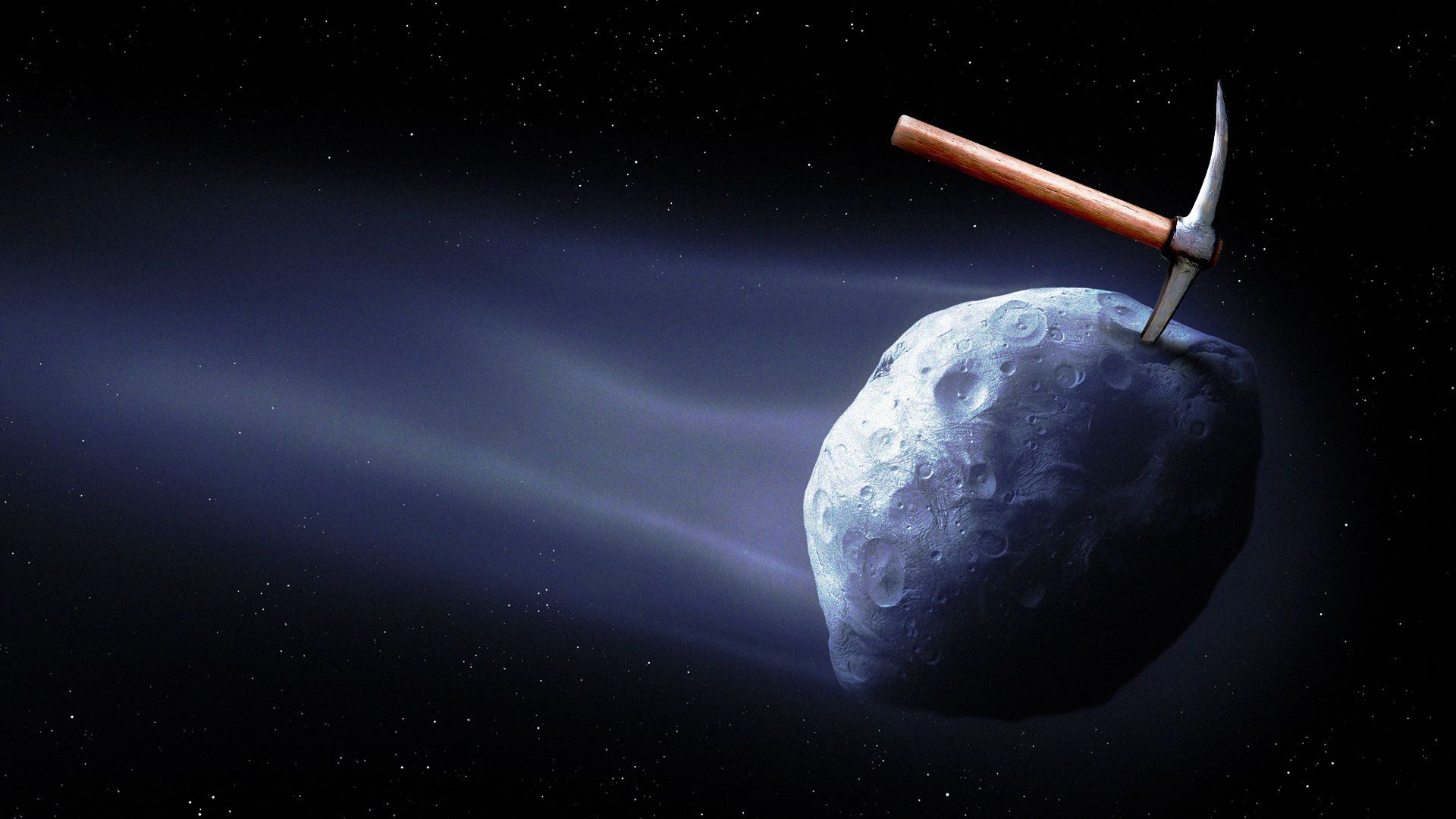 AstroForge, a Y Combinator startup that aims to mine platinum from asteroids by 2030 and send its first refinery to space as early as January, raised $13 million, Axios has learned.
Why it matters: If the company succeeds — and there are significant hurdles — it would unlock a near-limitless source of metals with far fewer environmental impacts.
Details: The round was led by Initialized Capital, an early-stage venture firm that's backed Coinbase, Instacart, Patreon and Reddit. Seven Seven Six, EarthRise, Aera VC, Liquid 2, and Soma also invested.
What's happening: The startup plans to send unmanned mining and refining vessels to space, helping eliminate the pollution associated with earthbound mining operations.
"A lot of early research shows there's quite a bit of platinum on asteroids," AstroForge co-founder and CEO Matt Gialich tells Axios. "Number two, we can do what we want — you're not hurting the Earth by mining an asteroid."
Metal and minerals mining accounts for about 8% of global greenhouse gas emissions.
The intrigue: Gialich and his co-founder, Jose Acain, the company's CTO, maintain that getting to space is far less expensive than it used to be.
SpaceX, for example, offers an Uber-like "rideshare" — selling slots aboard its Falcon 9 rocket for about $1.1 million each. (The system has even given rise to brokers who buy up entire payloads then resell the slots.)
Yes, but: The climate venture world is littered with the defunct pitch-decks of previous asteroid mining startups such as Deep Space Industries and Planetary Resources, which saw initial surges in investor interest before crashing.
Plus, rockets aren't exactly carbon friendly: a single launch to space generates as much as 300 metric tons of carbon dioxide.
What they're saying: "It doesn't cost me $100 million anymore to go launch a satellite," Gialich tells Axios.
"If I would have told you we raised $13 million and we're going to space, you would've said, 'OK, cool story, dude.' But you can do multiple space missions with $13 million."
What's next: The platinum must flow. AstroForge plans to send a refinery aboard a Falcon 9 rocket in January to test refining operations in zero-gravity.
"We're looking at having recovered minerals back to Earth within this decade," Gialich says.
Go deeper