Sila ramping up battery materials production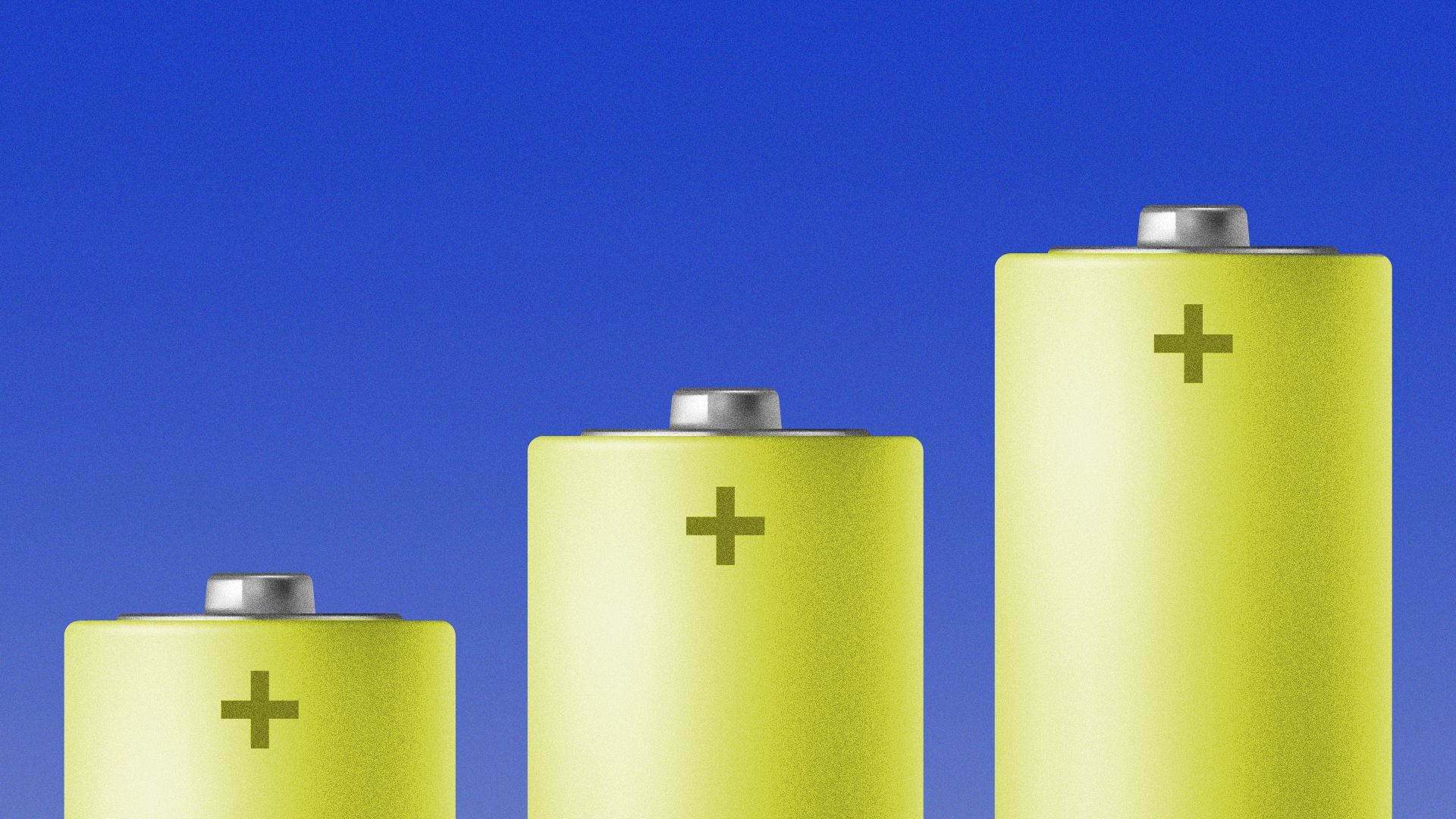 The battery materials startup Sila has bought a 600,000-square-foot manufacturing facility in Washington to vastly expand production for EVs.
Why it matters: Sila claims that its silicon-based anodes enable batteries to have 20% more energy density — meaning 20% longer range for an EV.
The company, which counts BMW and Mercedes as partners, replaces graphite with silicon in anodes, which it says produces a better battery.
"You can have a car with a longer range. Or, instead of building a car with 1,000 cells inside, you can build a battery pack with 800 cells or 700 cells, and that makes it cheaper," Sila CEO Gene Berdichevsky tells Axios.
What's happening: The new factory, about 177 miles east of Seattle, will be roughly 200 times larger than Sila's current manufacturing facility — and could expand even more.
"We're onto the third stage, scale. And that's the hardest part," Berdichevsky tells Axios. He says the first two stages were proving the science and proving the market.
By the numbers: Sila's current facility in Alameda, California, has nameplate capacity of 50 megawatt-hours (MWh), a spokesperson tells Axios.
Sila's initial investment at the new facility in Moses Lake, Washington, will amount to 10 gigawatt-hours (GWh), the spokesperson says.
The facility could then expand to 150 GWh.
Of note: The company in September began supplying silicon battery materials for fitness-tracker Whoop.
What's next: Sila is aiming to begin production lines in the second half of 2024, with full-scale production starting the following year
"The earliest you might drive a Sila-powered vehicle is right at the end of 2025," Berdichevsky says.
Go deeper