Finnish building materials producer nabs €1.6M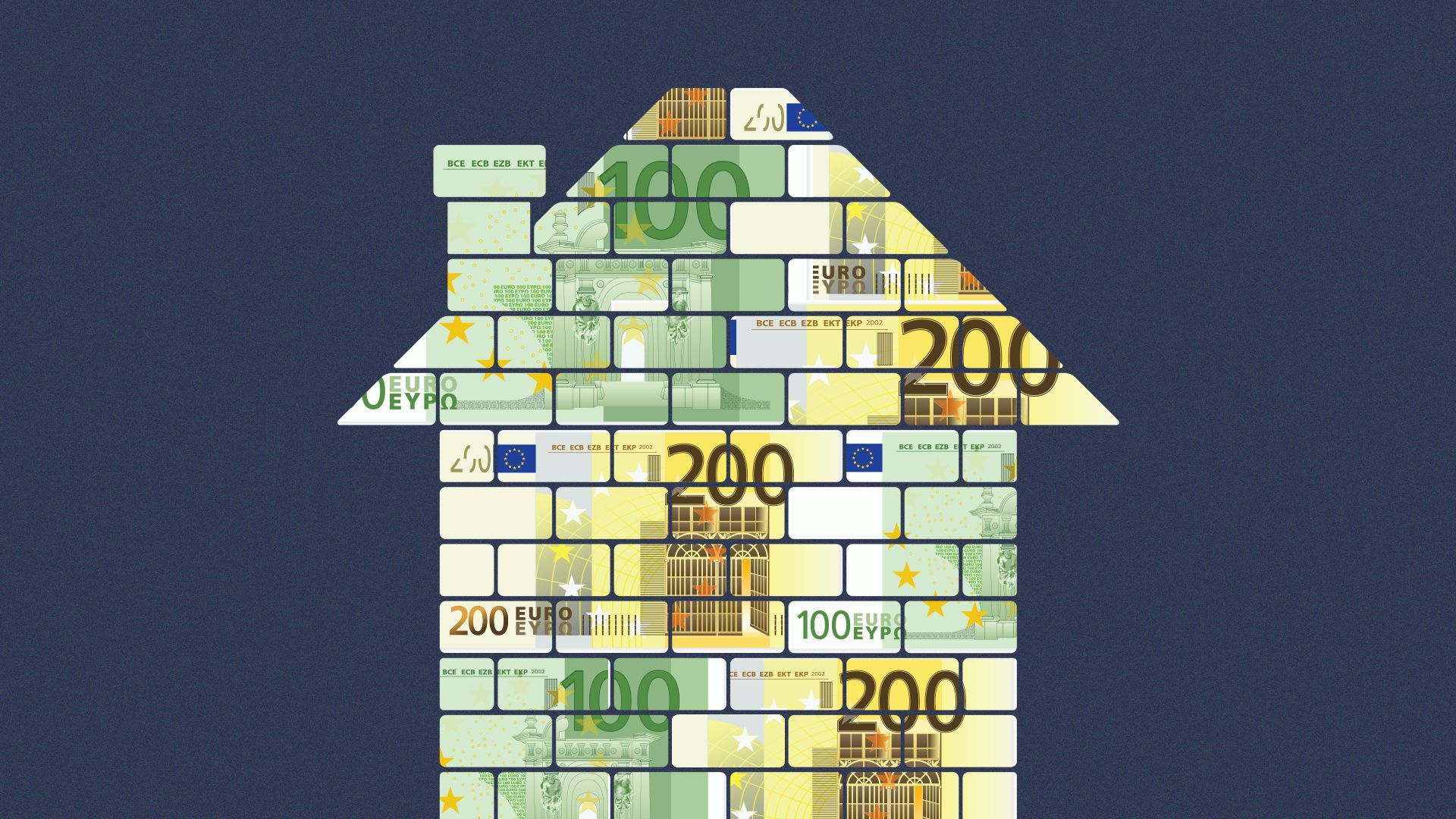 Aisti, a Finnish materials startup developing new acoustic tiles, raised €1.6 million — roughly $1.7 million — in seed funding led by Nordic seed fund Maki.vc.
Why it matters: Europe's stricter environmental regulations often mean that European entrepreneurs and investors are steps ahead of what's trending in the U.S. even at the earliest stages.
What's happening: Aisti's €1.6 million seed round translates to about 18 months of runway, CEO Mikko Paananen tells Axios.
Valve Ventures also participated in the round with Maki.vc.
The company will need to raise an additional €20 million over the next year to start construction on a large-scale production facility for its materials, Paananen says.
How it works: Aisti uses wood pulp to produce acoustic tiles commonly used in commercial and residential ceilings. Currently, most acoustic tiles are primarily made of glass and not recyclable.
The process uses a minimal amount of energy to mix water with wood fibers and surfactant to create a foam that, after it dries out, can be cut into a tile.
Paananen likened the final product to that of a thicker poster board covered in a solution to decrease flammability.
The company intends to sell directly to architects and construction companies that design or build schools, hospitals and commercial buildings.
State of play: Aisti has signed a contract with a large Nordic architecture firm to supply thousands of square meters of tile, but it doesn't yet have the production capacity to deliver that amount of product.
It is continuing to sign take agreements with customers, essentially promises backed by money upfront that the companies will buy a certain amount of product once it's available. The next round of funding will go toward building its production facility. Until then, the startup will have to rely on outside funding instead of revenue to get by.
Aisti's claim that the tiles are carbon-negative — mainly due to the low energy input of the production process compared to the binding properties in each tile — won't be proven until the factory is complete and that data can be incorporated into the company's overall calculations.
Go deeper