You are invited to join Axios next Wednesday morning in Los Angeles (well, technically Culver City) for a live event focused on technology and the human brain. For more information and to RSVP, please go here. Now to the business of business...
Top of the Morning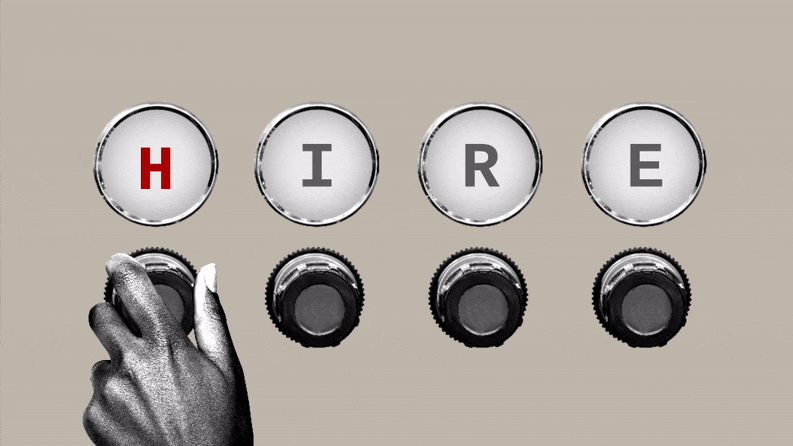 Lazaro Gamio / Axios
• Coming attractions: We just put up a post titled The Jobs Bomb Sitting Below Private Equity, referring to an upcoming update to the landmark jobs study originally released in 2011 by academics like Steven Davis (U Chicago) and Josh Lerner (HBS). We've previously discussed the report in this space, but it came up again at last week's ILPA meeting, so I felt it deserved something a bit more formal (plus, I love the GIF that Laz made for it). Post is here.
Methodology: I also reached out to Davis, asking why the study only estimates net job creation/destruction for two years out rather than five, even though there is some other 5-year data in there. His reply: "It is harder to develop a reliable estimate of the overall net number 5 years out, because of challenges in maintaining accurate firm-level longitudinal linkages."
• Unconventional IPO wisdom: Identity management software company Okta yesterday released its first quarterly earnings since going public two months ago, with a beat both on revenue and earnings (the latter of which really is just lower losses than expected). I spoke briefly with CEO Todd McKinnon, and asked about the conventional wisdom that enterprise software companies gain a sales advantage by going public, because potential customers view vendors as more stable if they have a listed security. His reply:
"We recently had our sales managers here for a meeting and I took a quick poll to ask if the IPO had helped them in the field. A few hands went up, but it wasn't huge. I think it's helpful in terms of awareness, and saves us some time in that customers who want to see numbers no longer need to ask us, but the other reasons for going public – the cash and compensating employees – have been more meaningful for us."
• Trumpland: Big Capitol Hill hearing coming up later this morning. No, not Comey. Confirmation for Derek Kan, the Lyft executive who was nominated by Trump to be undersecretary for policy at the Department of Transportation. If confirmed, it would mean DoT's infrastructure conversations would include someone well-versed in the e-hail and autonomous driving markets.
• Pins & needles: "The level of complacency about where markets are today is pretty scary. People are just sort of assuming it's OK, that it is what it is, and I have to say that I'm a little bit concerned about it… I'm always amazed, but it's always been the case, at how short the memory of the market is." – John Winkelried, co-CEO of TPG Capital and former co-president of Goldman Sachs, at a Bloomberg conference.
• LP land: Marek Hershel has quietly left AlpInvest Partners, a unit of The Carlyle Group, where he was a managing director of fund investments and head of North American activities. He had been with the firm since 2004 (which long predates the Carlyle acquisition), having previously been a private equity investment officer with Fleet Fund Investors. No word yet on his future plans. A Carlyle spokesman says he'll be succeeded by Eric Hanno, who was just promoted to managing director.
• Opportunistic: Lerer Hippeau Ventures has joined the ranks of early-stage VC firms raising opportunity funds to participate in later rounds for portfolio companies. It's called LHV Select, and has quietly closed with $28 million in capital commitments. (note: LHV is an investor in Axios).
• Missed one: As many readers pointed out, I neglected to mention Kepha Partners/Jo Tango in my list of Highland Capital Partners alums who have launched their own VC firms.
• Two's a trend: In the past 24 hours we've heard about two new funds that will focus on non-performing loans in China. One is a $750 million vehicle from existing Chinese private equity firm ShoreVest Capital, Partners, while the other is being launched by Zili Shao, who just stepped down as J.P. Morgan's vice chairman for Asia Pacific.
• NAFTA'd: PitchBook this morning released a report that shows a major decline in fundraising among Canadian private equity firms, and suggesting that the slowdown is partially due to LP concern over U.S. renegotiation and/or abandonment of NAFTA. One of the report's authors, Nico Cordeiro, explains to Axios:

"My conclusion on NAFTA is a theory based on our research and data. Despite a relatively strong Canadian economy this year, we are seeing a sharp decrease in fundraising following a 10-year high last year. Contrary to this, PE fundraising as of 1Q in the US is up 13% and Europe is up 35% over 1Q 2016. Our data is showing similar decreases in PE-backed exits and Canadian-only PE investments. Although NAFTA is not the only reason, we believe it is top of mind considering 20% of Canada's GDP comes from goods exported to the US per data from the US State Department. It continues to be a source of strong uncertainty and until more details emerge on what a new trade deal might look like we believe it will remain a drag on Canadian PE activity."
The BFD
Source: Giphy
WeWork has acquired Fieldlens, a New York-based mobile communications system for the construction industry. No financial terms were disclosed. FieldLens had raised around $17 million in VC funding from groups like Moderne Ventures, OpenView Venture Partners, Lerer Ventures and Borealis Ventures.
Why it's the BFD: WeWork regularly gets criticized for its high valuation, by those who suggest it's a bubble (commercial real estate) on top of another bubble (tech startups looking for co-working space). But it clearly is seeking at least some diversification beyond its bros and beer-taps roots: First with a property investment fund it continues to raise, and now by adding what is essentially a better office design function.
The bottom line: "In the past, WeWork signed traditional lease agreements with landlords. Bu... as the company has grown, more landlords have agreed to pay for WeWork to design the spaces into which it's moving; in exchange, the two sides split profits down the middle. This is especially true in India and Israel, where WeWork has entered more recently." ― Connie Loizos, TechCrunch
Venture Capital Deals
• Addepar, a Mountain View, Calif.-based financial technology platform for the investment management market, has raised $140 million in Series D funding co-led by Valor Equity Partners, 8VC and Harald McPike (QuantRes founder). http://bit.ly/2r95nyx
• Yubico, a Palo Alto, Calif.-based provider of web authentication and encryption hardware, has raised $30 million in combined primary and secondary VC funding from NEA, The Valley Fund and Bure. http://bit.ly/2sGvjmS
• Coming Space, a Chinese apartment rental startup focused on young professionals, has raised $29 million in Series B funding led by Taiwan's Neoglory Group. http://bit.ly/2sWPCfr
☕ High Brew Coffee, an Austin, Texas-based maker of canned cold brew coffee products, has raised around $17 million in Series B funding. Boulder Investment Group Reprise led the round, and was joined by return backer CAVU Venture Partners. http://bit.ly/2sWUyAR
• Obsidian Security, a Newport Beach, Calif.-based developer of security solutions for enterprise hybrid-cloud environments, has raised $9.5 million in Series A funding led by Greylock. www.obsidiansecurity.com
• Automat, a Montreal-based "AI-driven" conversational marketing startup, has raised US$8.3 million in Series A funding. You & Mr Jones led the round, and was joined by Comcast Ventures, Omidyar Technology Ventures and return backers Relay Ventures, Real Ventures and USAA. www.automat.ai
• Wavecell, a Singapore-based enterprise cloud communications platform, has raised $8.15 million in Series B funding. Qualgro and MDI Ventures co-led the round, and were joined by return backer Wavemaker Partners. http://bit.ly/2siaDo6
• Stem, a Los Angeles-based financial platform for musicians, has raised $8 million in new VC funding. Evolution Media and Aspect Ventures co-led the round, and were joined by return backer Upfront Ventures. http://bit.ly/2r5hpO4
• Tractable, a UK-based computer vision startup focused on the insurance market, has raised $8 million in • Series A funding from firms like Ignition Partners and Zetta Venture Partners. http://bit.ly/2r9r9SM

• Minerva, an Israeli provider of endpoint security solutions, has raised $7.5 million in Series A funding led by Amplify Partners. www.minerva-labs.com
• Chewse, a San Francisco-based provider of event and employee meal delivery services, has raised $7.3 million in Series B funding. Foundry Group led the round, and was joined by Telegraph Hill Capital, Rocketship VC and Galvanize. http://tcrn.ch/2r2aXCH
🚑 Neosurgical, a Dublin, Ireland-based developer of medical devices for laparoscopic abdominal surgery, has raised $5.5 million in new equity funding from return backers like Targeted Technology Fund 2. http://bit.ly/2rYVdVo
• Trint, a London-based developer of interview transcription software, has raised $3.1 million in seed funding led by Horizon Labs. http://tcrn.ch/2r8Od3W
• Pressboard, a Vancouver-based platform for brands and publishers to work together on content campaigns, has raised C$2 million in VC funding led by Vancouver Founder Fund. http://tcrn.ch/2rMpPXG
• Quantifi, an Indianapolis-based digital marketing R&D platform, has raised $2 million in seed funding from High Alpha Capital and Router Ventures. www.quantifi.ai
• UpBeat, a San Francisco-based provider of PR pitch software, has raised $1.5 million in seed funding from Draper Associates, Maverick Capital, Kleiner Perkins Caufield Byers, FirstRock Capital, UpHonest Capital, Quest Venture Partners, SV Angel, 500 Startups, Stanford-StartX Fund and Y Combinator. http://tcrn.ch/2sfXFXK
• Mercadoni, a Colombia-based grocery delivery startup, has raised $6.2 million in Series A funding from Axon Partners Group and Grupo Pegasus. http://tcrn.ch/2sP0FXL
Private Equity Deals
🚑 Cressey & Co. has acquired a majority stake in StatLab Medical Products, a McKinney, Texas-based provider of diagnostic supplies for the anatomic pathology lab market, from Prairie Capital. No financial terms were disclosed. www.statlab.com
🚑 Intermediate Capital Group and Sagesse Retraite Sante have entered into exclusive talks to acquire DomusVi, a France-based nursing home and mental healthcare facilities operator currently owned by PAI Partners. www.domusvi.com

• InterVision Systems, a Santa Clara, Calif.-based portfolio company of Huron Capital Partners, has acquired Netelligent, a Chesterfield, Mo.-based provider of on-premise and hosted IT solutions. No financial terms were disclosed. www.intervision.com
• Marlin Equity Partners has acquired NYSE Governance Services, a provider of governance, risk and compliance e-learning software and services, from Intercontinental Exchange (NYSE: ICE). No financial terms were disclosed. The business has been renamed True Office Learning. www.trueoffice.com
• MBK Partners and TPG Capital each are prepping bids for the fixed-line business of Hutchison Telecommunications Hong Kong Holdings, which could be valued at around $1.5 billion, according to Reuters. http://read.bi/2s7hBg2
🚑 Pacific Equity Partners and The Carlyle Group have agreed to acquire iNova Pharmaceuticals, an Australian marketer of a portfolio of OTC and prescription products, from Valeant Pharmaceuticals (NYSE: VRX) for US$930 million in cash. http://on.mktw.net/2sidIoa
• Palm Beach Capital has invested in Midas, a Capitol Heights, Md.-based provider of trenchless infrastructure rehabilitation services. No financial terms were disclosed. www.midascompanies.com
🚑 SciClone Pharmaceuticals (Nasdaq: SCLN) has agreed to be acquired for around $605 million, or $11.18 per share (11% premium to yesterday's closing price), in cash from an investor consortium that includes GL Capital, Bank of China Group Investment, CDH Investments, Ascendent Capital Partners and Boying. www.sciclone.com
• Thoma Bravo has agreed to acquire Riskonnect, a Kennesaw, Ga.-based provider of risk management technology solutions. No financial terms were disclosed. http://reut.rs/2sGsQsS
• Toshiba plans to name the winning bidder for its semiconductor unit next Wednesday, according to Reuters. http://reut.rs/2sTmrKc
• Vector Capital has completed its previously-announced purchase of a 75% stake in the Cross-Channel Marketing business of Experian (LSE: EXPN) at a $400 million enterprise value. Experian retained the remaining 25% position.
Public Offerings
• ShotSpotter Inc., a Newark, Calif.-based provider of gunshot location systems for the public safety and military markets, raised $31 million in its IPO. The company priced 2.8 million shares at $11 per share (middle of $10-$12 range), and will trade on the Nasdaq under ticker symbol SSTI. Roth Capital Partners served as lead underwriter. The company reports a $7 million net loss on $15.5 million in revenue for 2016. Shareholders include Lauder Partners (37.4% pre-IPO stake), Motorola Solutions (15.6%), Claremont Creek Ventures (11.3%) and Labrador Ventures (6.1%). http://reut.rs/2rEAwxq
Liquidity Events
🚑 Clearview Capital has hired Cain Brothers to explore a sale of St. Croix Hospice, an Oakdale, Minn.-based hospice provider, according to Dow Jones.
Fundraising
• The Blackstone Group has closed its fifth European commercial real estate fund with €7.8 billion in capital commitments. www.blackstone.com
• Costanoa Ventures is raising upwards of $175 million for its third fund, per an SEC filing. www.costanoavc.com
• Legend Capital has closed its seventh China-focused VC fund with $448 million in capital commitments. http://bit.ly/2rPvSLs
• Richmond Venture Partners, an early-stage VC firm focused on Virginia-based startups, has closed its debut fund with $33 million in capital commitments. http://bit.ly/2s7tmmH
🚑 Ponoi Capital, a San Francisco-based group led by the management team of life sciences-focused VC firm The Column Group, is raising upwards of $150 million for its debut fund, per an SEC filing.
It's Personnel
• Wind Point Partners has promoted Konrad Salaber and David Stott to managing directors and Joe Lawler to principal. The firm also said that CFO and chief compliance officer LeAnn Kilarski also will assume the title of COO. www.windpointpartners.com
• Tim Davey (co-founder and ex-CTO of Onefinestay) and Toby Moore (co-founder and former CTO of Space Ape Games) have joined London-based Entrepreneur First as venture partners. http://tcrn.ch/2r8Ytct
It's Personnel
• Tim Davey (co-founder and ex-CTO of Onefinestay) and Toby Moore (co-founder and former CTO of Space Ape Games) have joined London-based Entrepreneur First as venture partners. http://tcrn.ch/2r8Ytct
• Wind Point Partners has promoted Konrad Salaber and David Stott to managing directors and Joe Lawler to principal. The firm also said that CFO and chief compliance officer LeAnn Kilarski also will assume the title of COO. www.windpointpartners.com
Final Numbers