Welcome to Axios World, where two evenings a week we break down what you need to know about the big stories from around the globe.
Thanks for joining me! Please tell your friends and colleagues to sign up here, and I'd love your tips and feedback: [email protected].
1 big thing: Trump ratchets up economic pain on Iran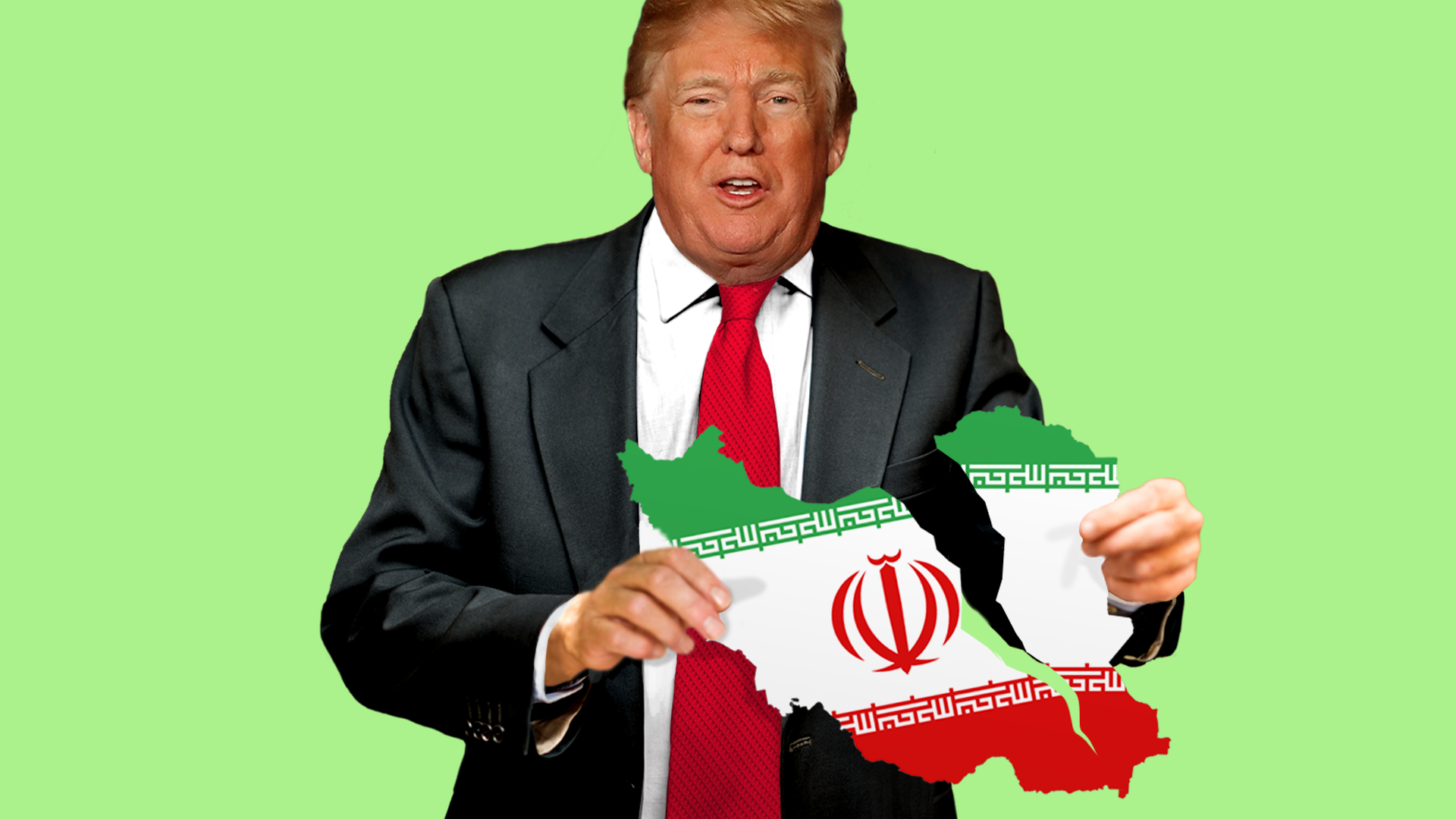 President Trump has risked a split with America's closest allies and a possible ramp up in Iran's aggression, or even its nuclear program, in pursuing the hard-line policies that culminated today in the restoration of sanctions on the country's oil, shipping and financial sectors.
Why it matters: The administration is betting the sanctions will hit the Iranian economy hard and force the regime to change course (or, perhaps, to change). The sanctions will indeed be painful, particularly as the SWIFT global payments system has now announced it's cutting off several Iranian banks. But experts are far from convinced the pain will cause the regime to move in the direction Trump would like to push it.
The latest:
Secretary of State Mike Pompeo argued today that the sanctions will reduce Iran's capacity to "destabilize" the region. He's demanding what amounts to a full capitulation from Tehran before any new deal is signed, and he says the U.S. wants to "restore democracy" in the Islamic Republic. He hasn't gone so far as to call for regime change, but he has walked up to the line.
Iranian President Hassan Rouhani said today that Iran "will proudly break the sanctions," which he says only hurt the Iranian people and which Iran is preparing to evade, including by repainting oil tankers and turning off their location devices.
The EU, France, Germany and the U.K. issued a joint declaration on Friday expressing "deep regret" over Trump's decision and an "unwavering" commitment to the 2015 nuclear deal.
What they're saying:
The Atlantic Council's David Mortlock told reporters today there is now "similar economic pressure" as existed before the 2015 nuclear deal, "but much less diplomatic and political isolation" since the Trump administration is acting alone. Thus, Trump and Pompeo are demanding far more from Iran with considerably less leverage.
Holly Dagres, also from the Atlantic Council, added that hard-liners in Tehran who railed against the 2015 deal, claiming the U.S. "would show its true colors," have now been "strengthened," complicating matters further.
Robert Malley of the International Crisis Group writes for Axios Expert Voices that "historically, there is little evidence that Iran's economic performance correlates with its regional policy."
Similarly, Council on Foreign Relations president Richard Haass told the NY Times, "[T]here is nothing about the history of sanctions that suggests they can coerce any country into doing something big and dramatic. And this is a government that is unlikely to want to be seen as being coerced. That goes against the DNA of the Iranian revolution."
What to watch:
These sanctions will inevitably hurt many ordinary Iranians. Shortages of medicine have already been reported. The Trump administration is betting Iranians will blame their government.
Behnam Ben Taleblu of the Foundation for Defense of Democracies writes for Axios Expert Voices that "there is a growing consensus among analysts that Tehran will likely attempt to wait out the Trump administration and refrain from breaching the nuclear deal. Should Tehran hunker down and play for time, the Trump administration will need to find creative ways to tighten the sanctions belt such that time will cost the regime money, and lots of it."
Laura James of Oxford Analytica writes that "although Tehran is unlikely to violate the 2015 nuclear agreement, as both sides' positions harden the military may recommence naval confrontations in the Persian Gulf and expand missile development and testing." Iranian aggression, she notes, "could move the Europeans closer to the U.S. position" over time.
Worth noting: Danish authorities have accused Iran of trying to assassinate a separatist leader living in Denmark, following a similar accusation from France. The Europeans have managed to silo off the nuclear issue from such tensions — for now.
2. Africa: The dangers of an election in Congo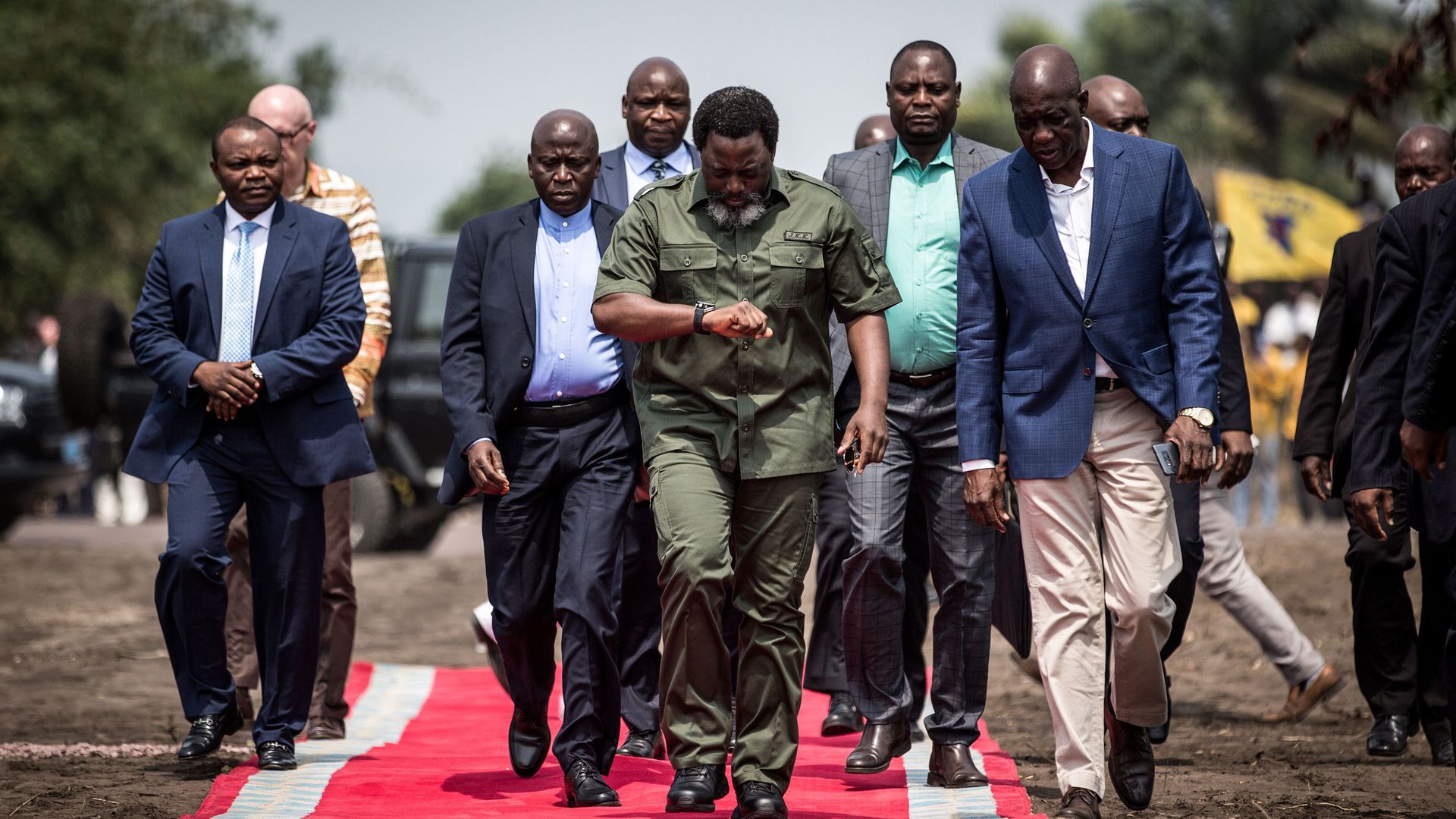 Power last changed hands 18 years ago in the Democratic Republic of the Congo, sub-Saharan Africa's largest country by area and third-largest by population, when Laurent Kabila was assassinated and his son Joseph took office at the age of 29. That was during the Second Congo War (1998–2003), the world's deadliest conflict since World War II. 
Flash forward: After two years of delay, national elections will be held on Dec. 23. Kabila has said he'll respect constitutional term limits and step aside. He endorsed a loyalist to succeed him. 
Every election in Congo carries the possibility of violence. This one comes during an Ebola outbreak and a wave of rebel attacks.
"Kabila's reign has been characterized by high levels of sectarian violence, increased poverty, high levels of corruption, and the increasing use of violence by the government to suppress citizen dissent," John Mukum Mbaku of Brookings writes, adding that Kabila's announcement "should put an end to the constitutional crisis and significantly reduce the probability of another civil war."
"Yet, there are questions about whether a fair, credible, free, and peaceful presidential election will be held," he writes. "Or will this simply be a ploy to allow Kabila to remain in control of the government?"
What to watch: Holding an election in a country as massive and as poor as the DRC is an enormous logistical and security challenge, as election commission chief Corneille Nangaa explained in our interview in June. The opposition claims the necessary infrastructure isn't in place.
3. Europe: Two visions of a continent
There is a massive East-West divide in Europe when it comes to social issues, a Pew survey reveals. Some key findings.
Support for same sex marriage
Highest: Sweden (88%), Denmark (86%), Netherlands (86%)
Lowest: Georgia (3%), Armenia (3%), Russia (5%)
Support for legal abortion
Highest: Sweden (94%), Denmark (92%), Finland (87%)
Lowest: Georgia (10%), Moldova (14%), Ukraine (35%)
Do you consider religion important to national identity?
Highest: Armenia (82%), Georgia (81%), Serbia (78%)
Lowest: Latvia (11%), Sweden (15%), Estonia (15%)
Do you consider your nationality superior to others?
Highest: Greece (89%), Georgia (85%), Armenia (84%)
Lowest: Spain (20%), Belgium (23%), Estonia (23%)
Meanwhile, huge majorities in several Eastern European countries say they would not accept Jews or Muslims as members of their families. While most Western Europeans had the opposite view, just 48% in the U.K. would accept Muslims (71% would accept Jews).
4. Middle East: Pressing POTUS on Yemen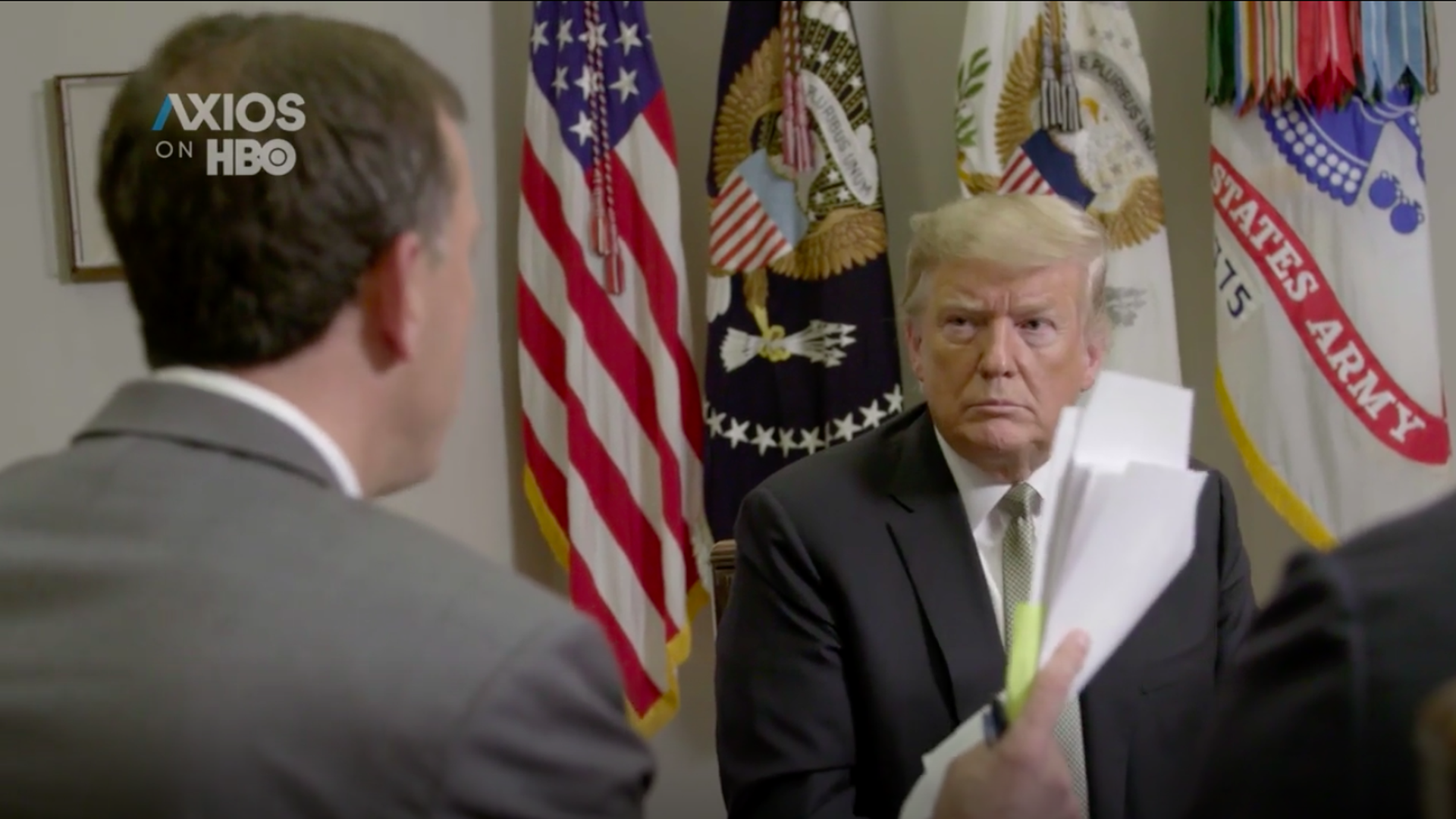 If you didn't get a chance to tune into the premiere of Axios on HBO last night, I'd encourage you to check it out. One of the subjects that Axios' Jim VandeHei and Jonathan Swan pushed Trump on was Yemen.
They asked Trump whether it bothered him that the Saudi-led coalition has been using U.S. bombs to kill civilians.
"Bother's not strong enough," Trump replied. "That was basically people that didn't know how to use the weapon, which is horrible."
"I'll be talking about a lot of things with the Saudis, but certainly I wouldn't be having people that don't know how to use the weapons shooting at buses with children."
So will he consider suspending arms sales?
"I don't want to see that. That is a terrible thing. What's going on in Yemen generally is a terrible thing. ... We're looking at Yemen very carefully right now."
Go deeper: Watch the clip.
5. Latin America: Mexico moves toward legal weed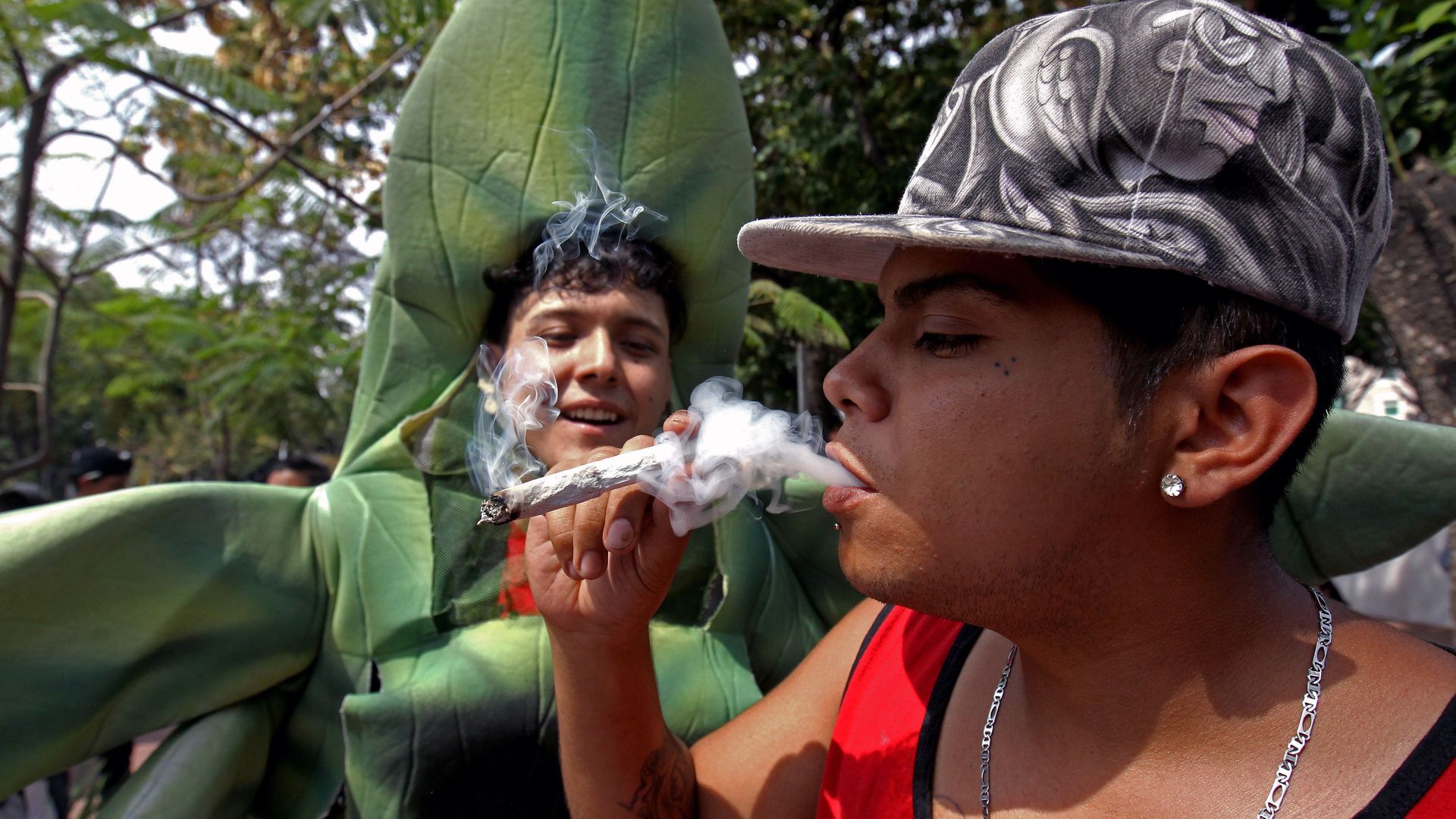 Another U.S. neighbor is moving closer to legal weed after a ruling from Mexico's Supreme Court last week that establishes a precedent for courts across the country, Axios' Diego Rodriguez writes.
Why it matters: Fernando Belaunzarán, a former Mexican congressman and drug legalization activist, told Axios that the court's ruling that three plaintiffs must be allowed to use marijuana recreationally provides a "legal path" to legalization.
Not everyone is optimistic. Andrés Aguinaco, an attorney for the plaintiffs in the case, told El País America that the road is full of obstacles. He believes there are two scenarios: Either Congress eliminates all or some restrictions on marijuana use or it does nothing, in which case the future of legalization will lie with the courts. They could force a change to the laws, but that would be an unprecedented step.
The bottom line: This is already the fifth decision in the same direction by the Supreme Court, an important threshold in establishing a national precedent. Mexico has yet to join Canada and Uruguay in legalizing marijuana use, but activists like Belaunzarán say that could change as early as next year.
6. Rest in peace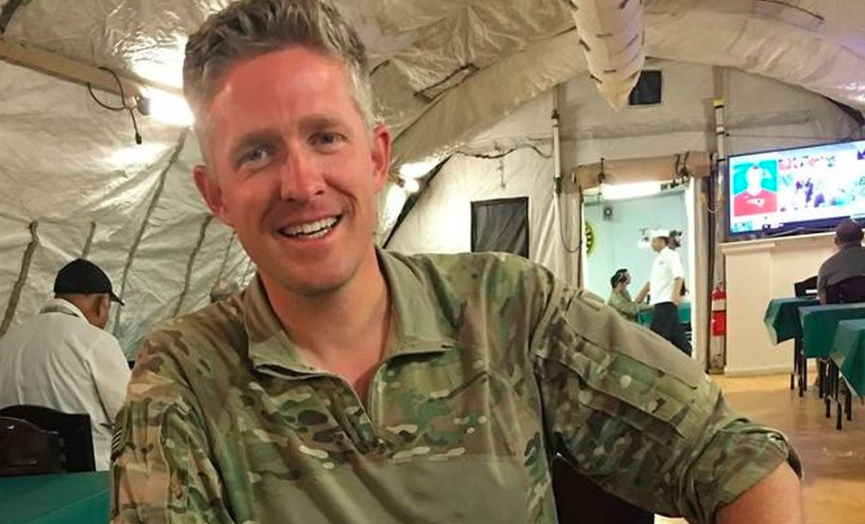 Brent Taylor. Screengrab via Facebook.
Brent Taylor, mayor of North Ogden, Utah, got his orders in January. His National Guard unit was deploying to Afghanistan. Taylor was going with it.
"It was an easy choice for him, one that was months in the making, rooted in decisions he'd made years ago to serve God, his family and his country," notes the Salt Lake Tribune, referencing a video message Taylor posted to his constituents at the time.
"While I am far from perfect in any of these respects, I have given my life to serve all three of these loyalties whenever and however I can," Taylor said. "Service is really what leadership is all about."
Taylor, 39, was killed Saturday in Kabul in "an apparent insider attack." He left behind a wife and seven children.
7. Stories we're watching
Quoted:
"As globalization deepens, the practices of law of the jungle and winner take all are a dead end."
— Xi Jinping, who
vowed today to stand
his ground in the trade war with the U.S.
Thanks for stopping by — see you Thursday evening!