Welcome to Axios World, where two evenings a week we break down what you need to know about the big stories from around the globe.
Thanks for joining me! Please tell your friends and colleagues to sign up here, and I'd love your tips and feedback: [email protected].
1 big thing: A second chance for democracy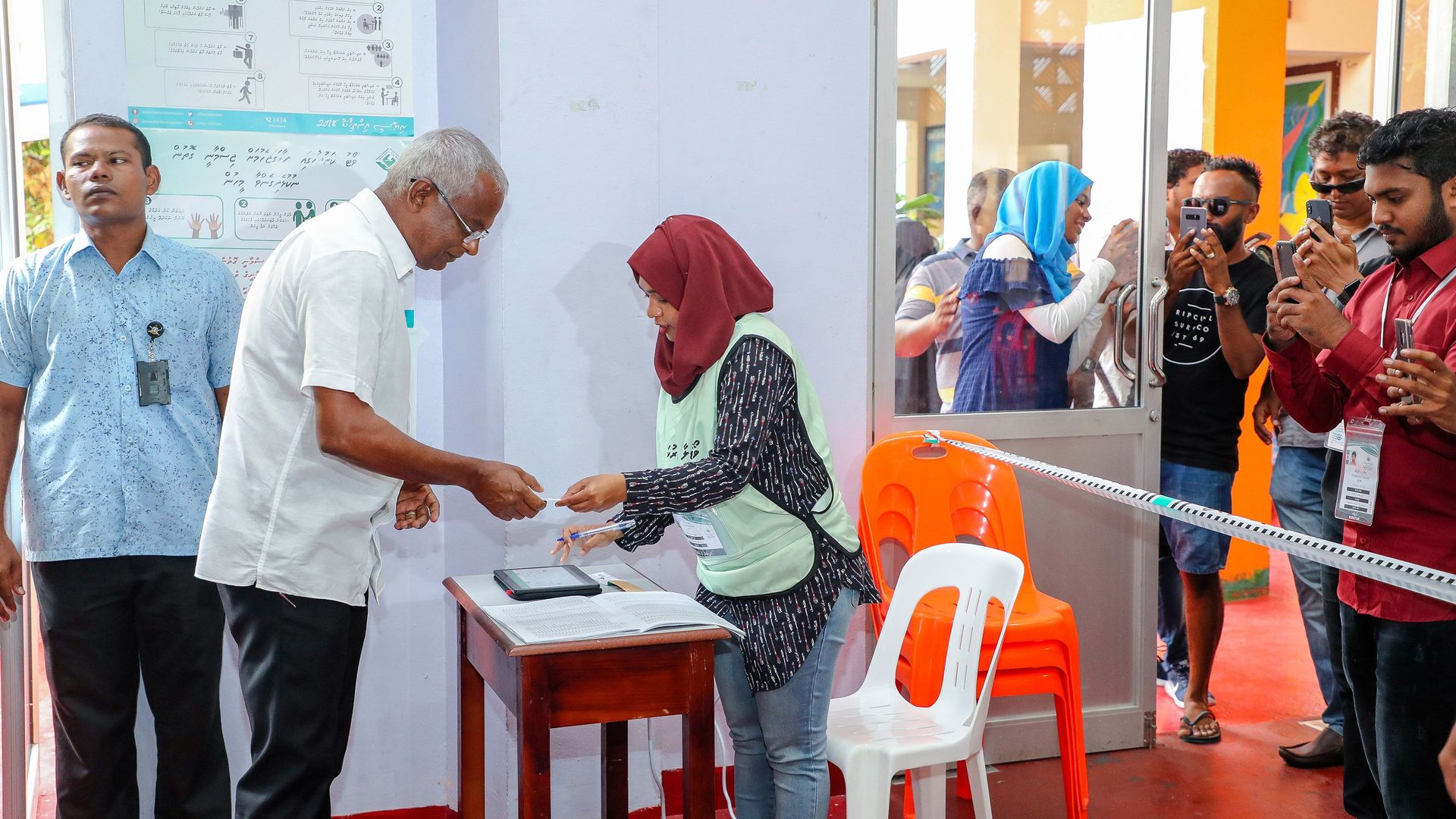 A tiny tropical nation hopes to set an example for the world on two crucial challenges: reversing authoritarianism and standing up to China.
Why it matters: Democracy appears to be returning to the Maldives six years after the country's first, short-lived democratic government was toppled. In an election last month that was widely expected to be rigged in favor of strongman President Abdulla Yameen — and which took place with the most prominent opposition leaders in jail — the opposition won a resounding victory. Yameen initially accepted the results but has since reversed course.
Over the last few days, the Supreme Court heard Yameen's allegations that he was cheated, four of five election commissioners fled the country after being threatened, and the U.S. State Department warned of "appropriate measures against anyone who undermines a peaceful transfer of power."
I sat down with Ahmed Naseem, a former foreign minister who is now serving as President-elect Ibrahim Mohamed Solih's special representative to Washington, to discuss the challenges the incoming administration faces ahead of the Nov. 17 transition.
Catch up quick: The Maldives is a popular honeymoon destination. It's also situated along key shipping routes and has become a geopolitical battleground for China and India, which is wary of Beijing's military ambitions in the Indian Ocean. Yameen steered the country away from India, its longtime ally, and into China's orbit by signing massive infrastructure deals Naseem says could push the Maldives "into a pit of debt from which we could never escape on our own."
The incoming administration is demanding renegotiations and plans to restore ties with India, which Naseem says has "never tried to dominate us."
"The things that happened with China, we will investigate," he told me. "We expect China to cooperate with us."
"Some of these infrastructure investments were useful and some were not. We will find out how much was spent and how much went under the table to different government officials, and we'll find those corrupt officials and we'll deal with it. If it was the president who was corrupt, we'll deal with that as well."
What to watch: Naseem says "transitional justice" will be a top priority. I asked if Yameen has to fear prosecution after leaving and he didn't rule it out but added, "There are too many people to be prosecuted, and Maldives is a very small place."
The bigger picture: Naseem, a veteran of the pro-democracy movement who spent five years in prison, says the democratic breakthrough in the Maldives provides "a template that could be followed by many other countries," particularly other Muslim countries.
"You don't have to be violent in order to get democracy. ... You will suffer, you will go to jail. You just don't become violent because that gives an excuse to the dictatorial regime to become more brutal and suppress democracy."
"We wouldn't have got where we got without Western backing, without the help of the world's democracies." After that backing faded last time, he says, dictatorship returned. He's seeking U.S. help to build sustainable democratic institutions.
"In the short term, people must see the benefits of democracy. … If anybody comes up and says democracy is useless, the other person should be able say, 'These are the things democracy brings for us.'"
The bottom line: "There aren't many countries that get a second chance at democracy so quickly as the Maldives," Naseem says.
2. Khashoggi crisis: The "rogue killers" escape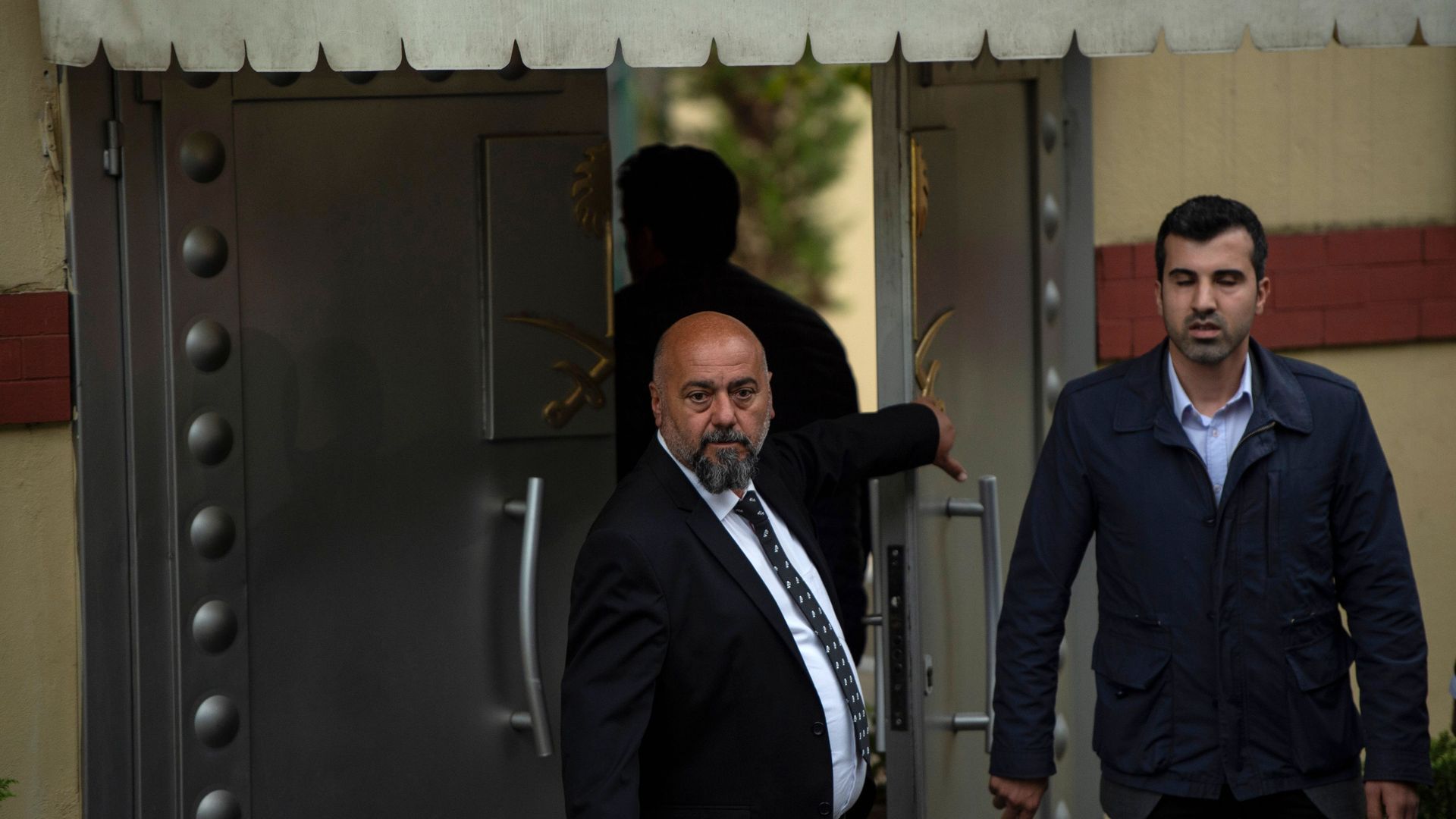 A day after President Trump's "60 Minutes" interview, in which he said there'd be "severe punishment" if Saudi Arabia were responsible for the alleged murder of Washington Post columnist Jamal Khashoggi, he appeared to give the Saudis an out:
"The king firmly denied any knowledge of it. ... It sounded to me like these could have been rogue killers, who knows?"
— Trump to reporters today
That a team of "rogue killers" would infiltrate the Saudi consulate and murder an opponent of the regime seems a pretty far-fetched explanation, particularly as the Washington Post has reported that Crown Prince Mohammed bin Salman himself sought to lure Khashoggi back to the kingdom for capture.
But as Soner Cagaptay of the Washington Institute points out, Trump isn't the only one who seems to be offering the Saudis a graceful way out.
Turkish President Recep Tayyip Erdogan would need Trump's backing to confront the Saudis head on, he says. Instead, the rogue killers "exit ramp" allows Erdogan to avoid two bad outcomes:
A blow to his strongman image due to an assassination inside Turkey's borders going unchallenged.
An economically damaging rupture with the Saudis if he does call them out.
We seem to be drifting toward the exit ramp. CNN is reporting that "the Saudis are preparing a report that will acknowledge ... Khashoggi's death was the result of an interrogation that went wrong, one that was intended to lead to his abduction from Turkey ... [but] was carried out without clearance and transparency."
The bottom line: The Saudis initially claimed that Khashoggi left the embassy unharmed. There's no reason to believe them now. But even if this is as bogus as it sounds, all three countries involved might decide a politically expedient lie is preferable to an inconvenient truth.
What to watch: Trump has dispatched Secretary of State Pompeo to Saudi Arabia.
Go deeper: How MBS "played" the world
Axios Business Editor Dan Primack interviewed NY Times columnist Nick Kristof about Khashoggi's disappearance on his Pro Rata podcast today.
Go even deeper: Axios' Chief Financial Correspondent Felix Salmon provides some historical context for the debate big business is having over Crown Prince Mohammed bin Salman (MBS).
3. Foreign Policy: What Trump told "60 Minutes"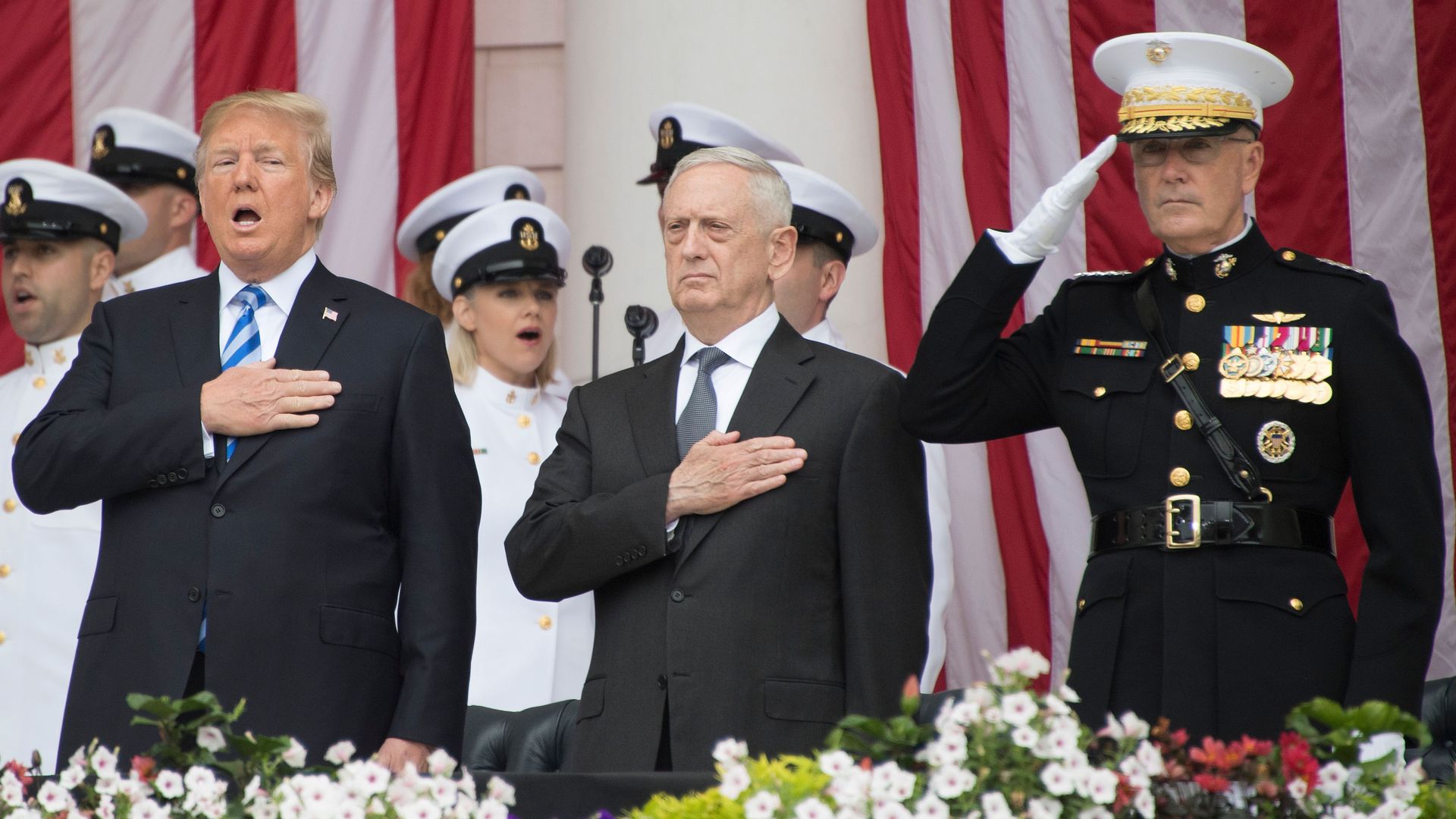 On his praise for North Korea's Kim Jong-un:
"... let it be an embrace. Let it be whatever it is to get the job done. ... I get along with him really well. I have a good energy with him. I have a good chemistry with him. Look at the horrible threats that were made. No more threats."
On why he slapped tariffs on key allies:
"I mean, what's an ally? We have wonderful relationships with a lot of people. But nobody treats us much worse than the European Union. The European Union was formed in order to take advantage of us on trade, and that's what they've done."
On whether Vladimir Putin is "involved with assassinations."
"Probably he is, yeah ... it's not in our country." 
On whether Defense Secretary Mattis will leave the administration:
"It could be that he is. I think he's sort of a Democrat, if you wanna know the truth. But General Mattis is a good guy. We get along very well. He may leave. I mean, at some point, everybody leaves."
4. Global grab bag: Splitting with Constantinople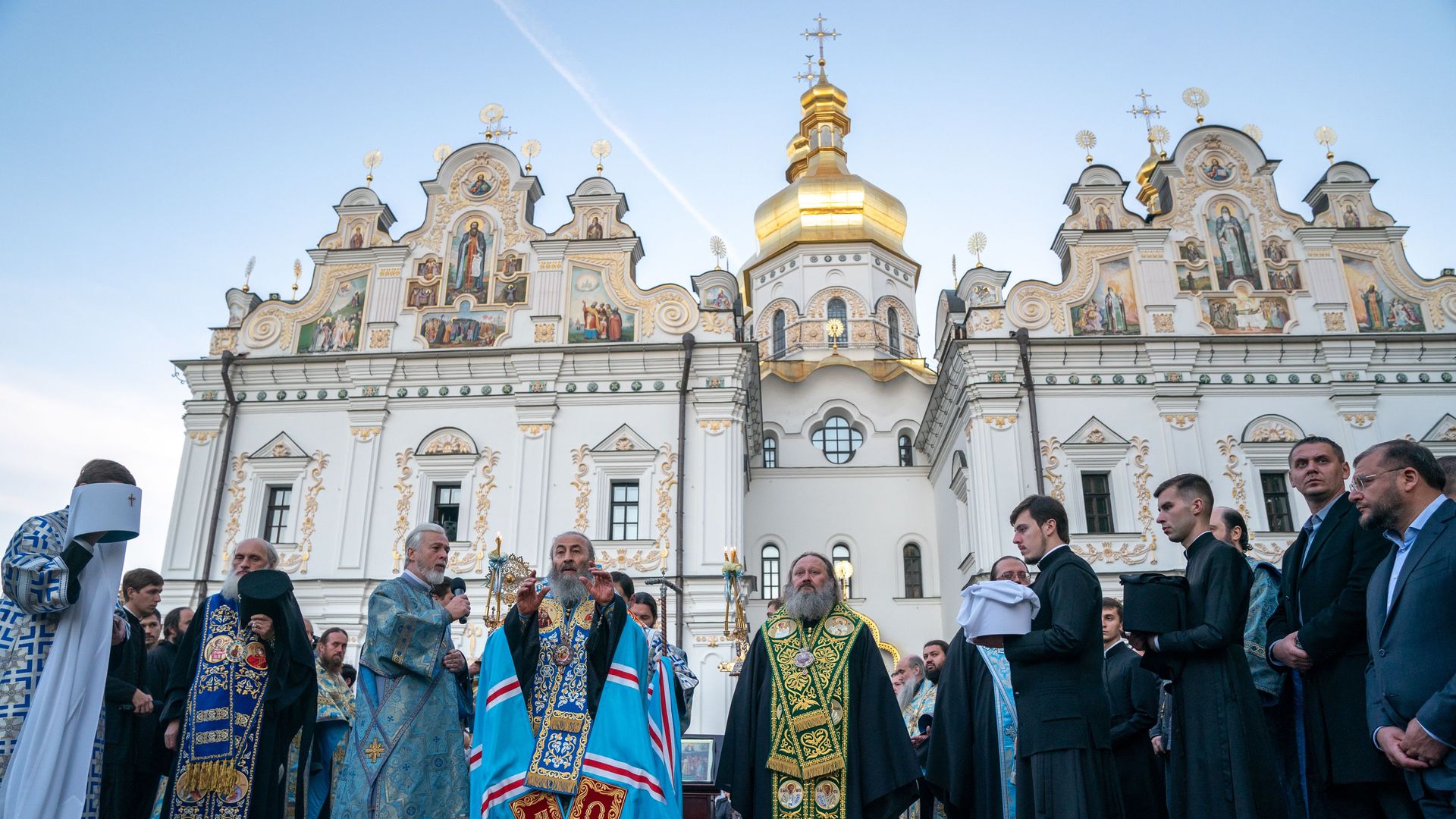 1. The Russian Orthodox Church said Monday that it has severed ties with the Ecumenical Patriarchate of Constantinople, the leading authority for the world's 300 million Orthodox Christians, for supporting Ukraine's successful push for an independent church, reports Reuters.
2. On a call today with Israeli Prime Minister Benjamin Netanyahu, Australian Prime Minister Scott Morrison said he's considering recognizing Jerusalem as Israel's capital and moving the Australian Embassy there.
Why it matters: If Australia does move its embassy, it will be the first Western country to follow President Trump's lead, Axios contributor Barak Ravid writes. But don't expect a decision yet.
3. The family of Tanzania's Mohammed Dewji, described by Forbes as "Africa's youngest billionaire," is offering a $440,000 reward for information about his whereabouts. He was kidnapped on Thursday as he left a hotel in Dar es Salaam.
4. The CSU, the sister party to Angela Merkel's CDU, crashed and burned in yesterday's elections in Germany's largest state.
Why it matters: Establishment parties are taking a beating all over Europe, and Merkel has plenty to worry about. One big surprise: The Greens surged to second place, miles ahead of the center-left SPD.
5. India: "Honored sister" could become kingmaker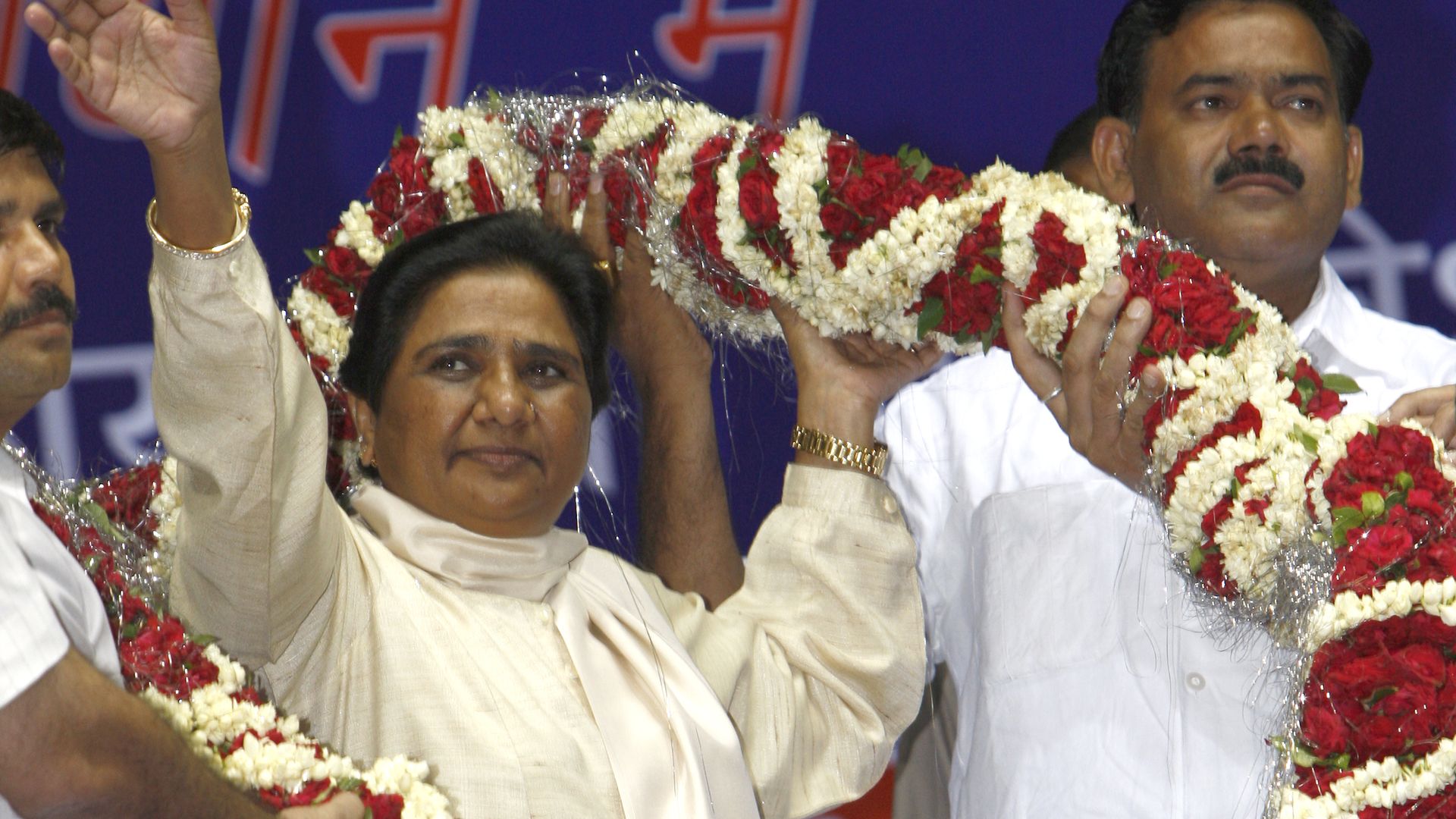 As India heads for national elections next spring, opposition parties hoping to topple Prime Minister Narendra Modi and his ruling Bharatiya Janata Party (BJP) are wooing a controversial politician who has built immense power by representing the powerless, writes GZERO Media's Alex Kliment in the latest Signal newsletter:
Mayawati Das, known as Mayawati, is a former chief minister of Uttar Pradesh, India's most populous state. She is also the leader of the influential Bahujan Samaj Party (BSP), which represents the interests of Dalits, once known as "untouchables."
Why it matters: Dalits, members of low castes who have suffered discrimination and stigma for hundreds of years, are an increasingly coveted swing vote, in part because of rising tensions between them and ruling BJP-affiliated Hindu nationalists (whose conservative views explicitly stigmatize Dalits).
Dalit herdsmen and leather traders have suffered numerous attacks by "cow vigilantes," and earlier this year violent clashes erupted over the 200th anniversary of a colonial-era battle in which Dalits sided with the British against upper-caste Hindus.
While Modi's pledge to expand economic prosperity won him as much as a quarter of the Dalit vote in 2014, that loyalty may now be in question.
With an eye on 2019, the BSP is building local alliances in more than a dozen states, leaving open the question of whether Mayawati will yet partner with a national party.
The bottom line: As the world's largest democracy heads toward elections, the loyalties of India's most stigmatized groups could prove decisive. Keep an eye on Mayawati.
6. Asia: Uzbekistan opens up after years of isolation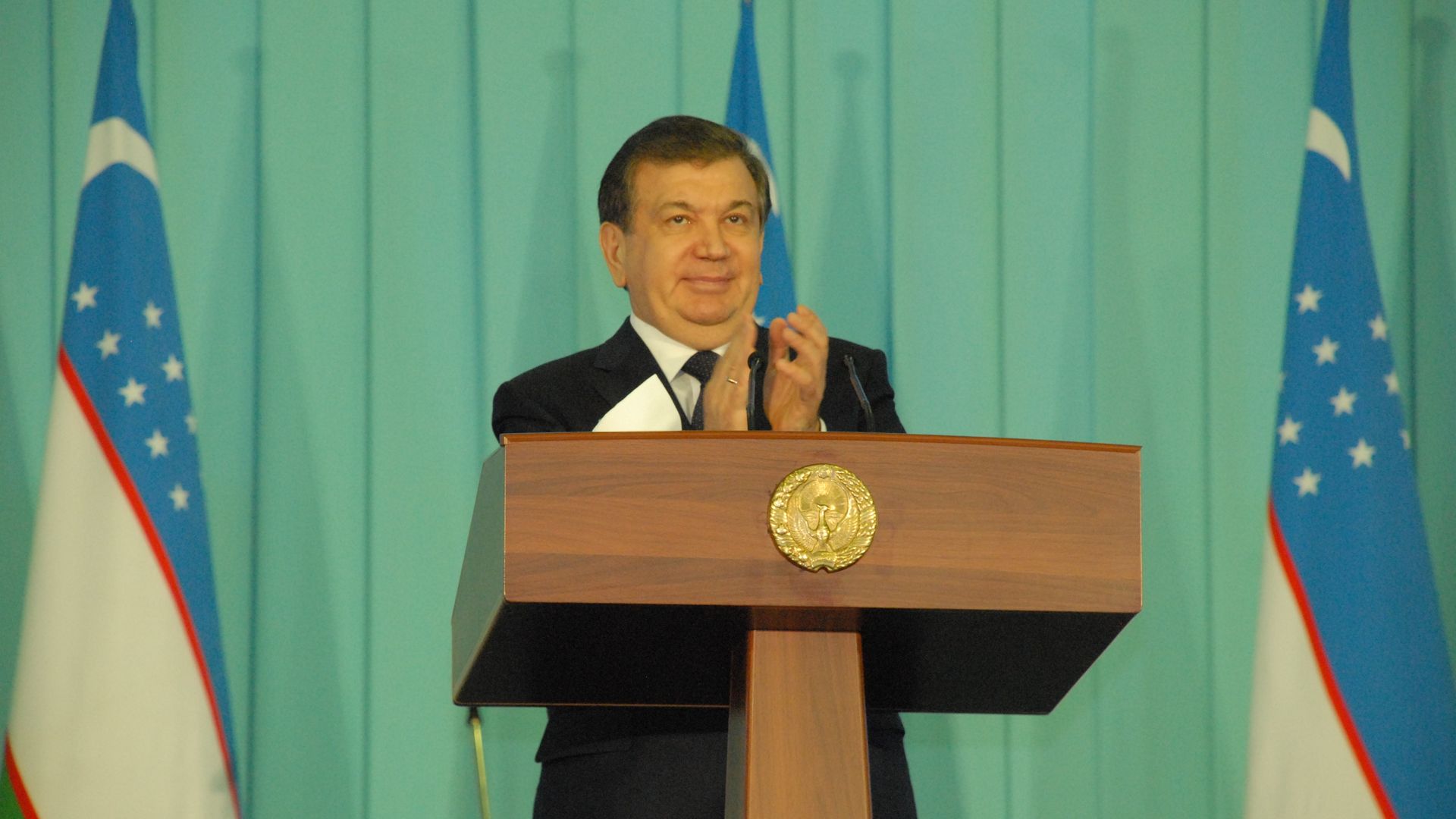 Uzbekistan was until recently one of the world's most isolated countries, with institutionalized forced labor on its vast cotton fields, a torture record and restricted individual freedoms. Now it's opening up, Agnieszka Pikulicka-Wilczewska of Al Jazeera reports from Tashkent.
What's happening: Since President Shavkat Mirziyoyev took power in December 2016, following the death of Islam Karimov, who ruled the country since independence in 1991, Uzbekistan has been on the reform path. The scope of change has come as a surprise to everyone, not least Uzbeks themselves. 
Faced with a collapsing economy, international isolation and a growing number of unemployed youth following years of Karimov's misrule, the country had little choice but to open up. 
People finally feel they can discuss their problems openly. Social media has become a vibrant platform for activists, bloggers, journalists and citizens alike to discuss the country's most pressing issues. 
"There is a new confidence in politics, which was not there before. People used to say that nothing changes because no one thinks about us and we can say and do nothing, so let's live our simple life and forget about politics," Akhmed Rahmanov, an Uzbek business consultant told Al Jazeera.
But the most important change is also yet to come. Years of authoritarian rule wiped out all opposition, political ideas and democratic movements in the country.
"For the moment, a competitive, pluralistic democracy, or competitive elections even, remain distant dreams," says Steve Swerdlow of Human Rights Watch.
Go deeper: Read the full Al Jazeera report.
7. Stories we're watching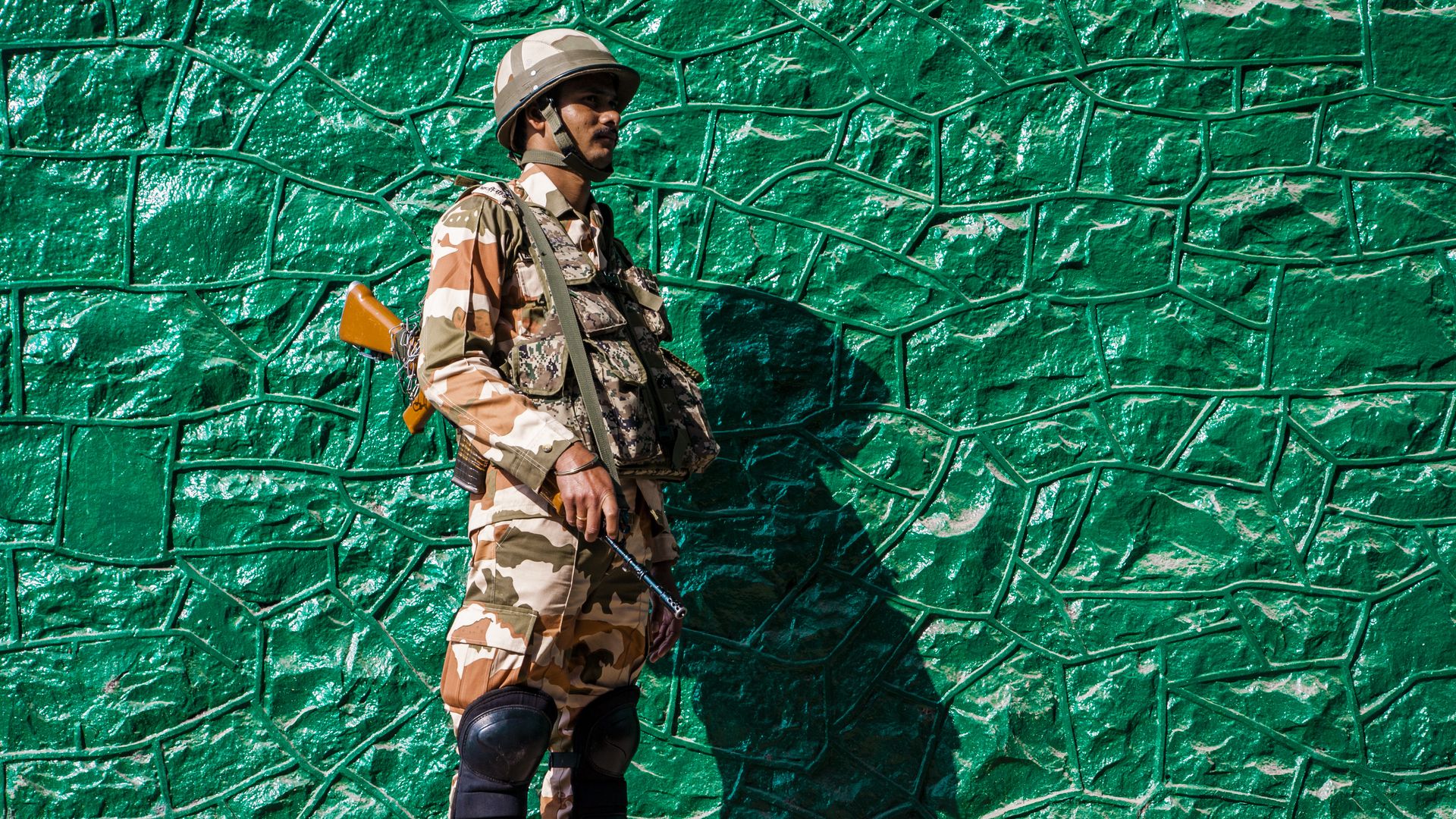 Quoted:
"My understanding is he entered and he got out after a few minutes or one hour."
— Mohammed bin Salman's first explanation,
in a Bloomberg interview
, of what happened to Jamal Khashoggi in the Istanbul consulate.
Thanks for reading — see you Thursday evening!