Axios World
March 12, 2019
Welcome to Axios World, where two evenings a week we break down what you need to know about the big stories from around the globe.
I'm filing from the Carnegie International Nuclear Policy Conference, also known as #NUKEFEST. So let's start with some nuclear news ...
1 big thing: Dueling visions of North Korea's nuclear future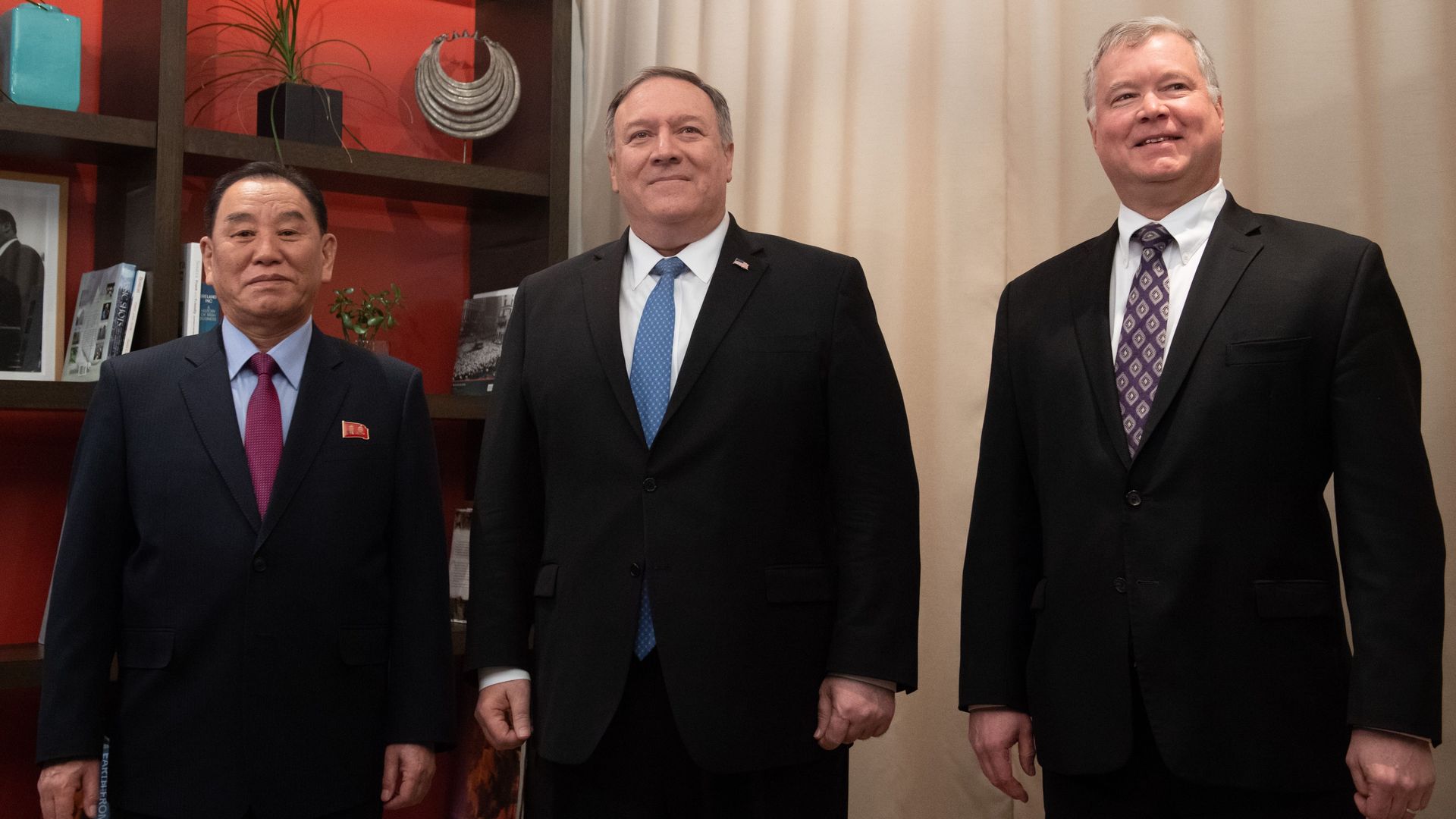 The man tasked with laying the groundwork for a nuclear deal with North Korea says the U.S. is committed to an all-or-nothing approach in which sanctions relief would only follow complete denuclearization — a demand North Korea has said it will never meet, and one that could put a deal beyond reach.
Between the lines: In the lead-up to the Hanoi summit, U.S. officials seemed to hint at openness to a step-by-step process in which some economic carrots would be available before North Korea gave up its full nuclear stockpiles.
Since the failure in Hanoi, there seems to have been a shift to a more hawkish approach, leading to speculation about growing influence from national security adviser John Bolton.
Special envoy Steve Biegun denied the position was shifting. He insisted: "We are not going to do denuclearization incrementally."
Biegun said if Kim Jong-un decided to "go big" on denuclearization, as Trump was pressing him to do, it could be achieved "in something approaching a year," to be followed by sanctions relief.
Biegun was also asked about the recent activity at North Korean launch sites:
"I don't know what message they are trying to send. We have certainly sent our message loudly and clearly from the president of the United States, that it would not be a productive step to test a rocket or missile."
Biegun acknowledged that the results, after 6 months on the job, have fallen short of his hopes. However, he said "diplomacy is still very much alive."
Despite the hard line on denuclearization, Biegun said there were "confidence-building" steps under discussion, including the possibility of establishing a liaison office in North Korea.
Kelsey Davenport of the Arms Control Association said on another panel that Kim realizes his "window of opportunity with Trump" could close in a year or so, and wants to capitalize on "the benefits of engaging in the process."
Citing Kim's messaging on "economic transformation," she said his focus will continue to be on trading some nuclear concessions for sanctions relief.
In that scenario: "You get economic development, you retain your deterrent, you keep some covert facilities, and you keep your diplomatic rehabilitation" process going. Of course, that's exactly the scenario Biegun ruled out.
What to watch: Even if the U.S. and North Korea can agree in principle to a denuclearization deal, several experts noted, there's a massive risk it could will be undercut by rivals like Russia and China, who have different objectives, and allies like Japan and South Korea, who have different priorities.
Carnegie's Chung Min Lee said it was hard to see China and Russia putting aside all tensions in their bilateral relations with Washington to get behind the U.S. on North Korea. He also noted the distrust between Seoul and Tokyo, and the fact that South Korea's Moon Jae-in — who has bet big on a breakthrough with Kim — will effectively become a lame duck next year.
Zhang Yan, president of the China Arms Control and Disarmament Association and a former longtime Chinese diplomat, said it was "inevitable in the future for other parties and stakeholders to get involved in the process."
In other news: One of the women accused of murdering Kim's half-brother in a Malaysian airport in 2017 by smearing a nerve agent on his face has been freed. She and another suspect, who is still in custody, say they thought they were taking part in a TV prank.
2. Russia's warning on arms control collapse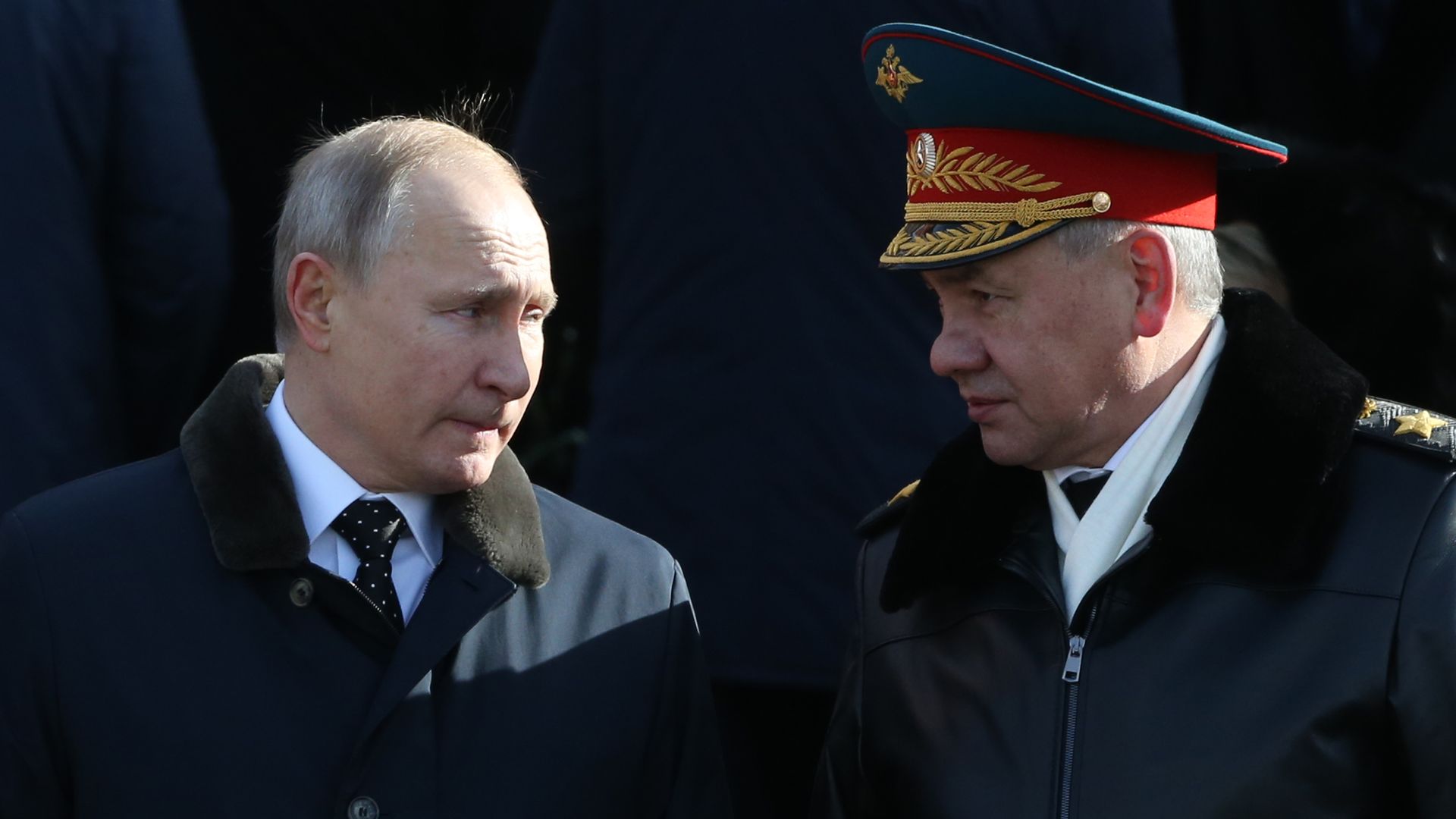 Russia's ambassador to the U.S., Anatoly Antonov, said today at the Carnegie conference that Moscow would reject a last-minute extension to the New START arms control treaty under a new U.S. administration. The treaty expires in February 2021.
Why it matters: President Trump is withdrawing the U.S. from the landmark Intermediate-Range Nuclear Forces (INF) Treaty, and there's a real chance that New START — a far more significant treaty that limits nuclear warheads and delivery systems — could be next. President Trump has called it a "bad deal," and national security adviser John Bolton was among the treaty's chief critics when it was being negotiated by Barack Obama.
Antonov was the lead Russian negotiator on New START. He noted the opposition of some "prominent political figures in Washington" and said Russia was still "looking for a final decision about whether Washington needs this treaty or not."
He said Russia has serious concerns about how some aspects of the treaty are being implemented, and considers serious dialogue essential "before we put our signature to any document."
Thus, if a new administration came in and was prepared to extend New START in its first days in office to beat the deadline, Antonov said, Russia would decline.
Jim Miller, a former U.S. nuclear negotiator and president of Adaptive Strategies, said not only is there "no certainty at all that this administration would agree to an extension," it could actually "put a gun to the head" of the treaty to gain leverage with Congress.
Worth noting: Antonov put on a bit of a show. The temperature rose a bit in the room (filled with nuclear security experts) when he claimed Russia did "everything in our power" to save the INF treaty.
In his version, the U.S. wanted to kill the treaty because of concerns about China's arsenal, so it created a "fairytale about some so-called Russian missile."
Both the Obama and Trump administrations accused Russia of violating the treaty.
3. India and Pakistan: The firing next time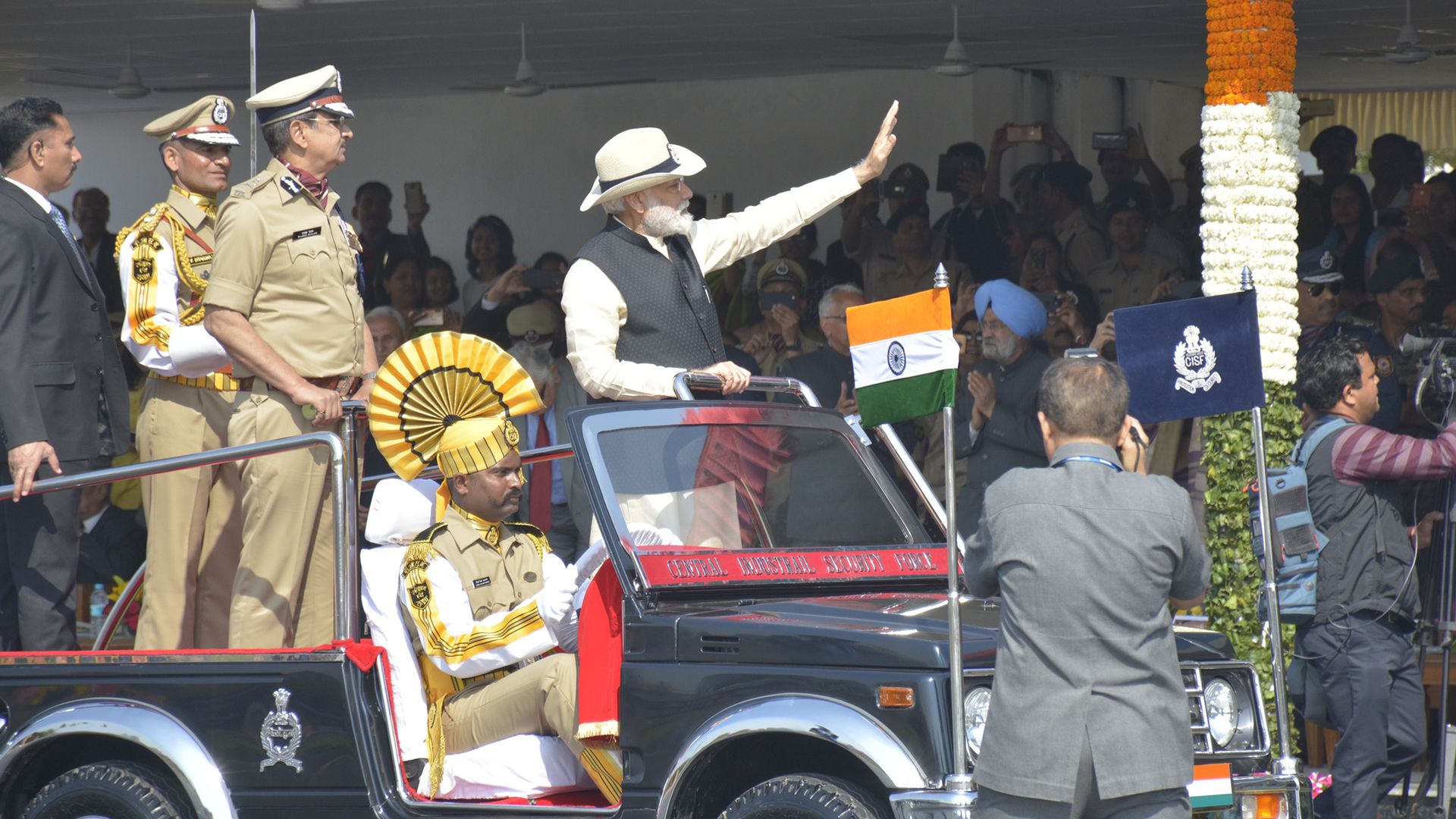 Vipin Narang of MIT said on another panel that his takeaway from the recent India-Pakistan standoff was: "A couple wrong turns, and this could have escalated very quickly."
Catch up quick: India responded to a deadly terror attack in Kashmir last month, which was claimed by a group operating in Pakistan, by firing into mainland Pakistan for the first time since 1971. The attack was on a rural terror camp. Pakistan then shot down an Indian aircraft and captured a pilot, but things de-escalated when the pilot was freed.
Why it matters: The countries have massive nuclear arsenals and a bitter rivalry. Narang said that while "this wasn't a nuclear crisis in and of itself," he worries that if another attack happens, the response will begin one rung up on the ladder.
Narang said the "baying for blood on both sides," fueled by social media and the 24-hour news cycle, makes things more dangerous still.
"It's easy to see how one small perturbation in this case could have led to India saying, 'OK we need to mobilize ground forces.' And once you do that, all bets are off," he said.
The bottom line: "This time, India's achieved some way of deterrence, and Pakistan has achieved a level of pride and parity," said Aparna Pande of the Hudson Institute. Next time might be different.
4. Breaking: May's desperate push on Brexit
U.K. Prime Minister Theresa May and European Commission President Jean-Claude Juncker say they've agreed to some last-minute tweaks to the Brexit deal May will attempt to pass through Parliament tomorrow. It's unclear whether anything has really changed.
Between the lines: May is desperate to convince the Brexiteer wing of her party that the so-called "Irish backstop" won't keep the U.K. in a kind of permanent limbo after it officially leaves the EU, which is set to happen on March 29. She's also desperate to avoid a repeat of the humiliating defeat she suffered in January, when her (almost identical) plan failed by the largest margin in modern parliamentary history.
What's next: If May's plan fails again, as expected, then barring any scheduling changes...
She will allow a vote Wednesday on a so-called "no deal Brexit." That would almost certainly fail. Next, she'd put up a measure calling on her to seek an extension to the negotiating period. That would likely pass.
Even a delay is "not that straightforward," Sir Peter Westmacott, a former U.K. ambassador to the U.S., said today on an Atlantic Council briefing call. May will want the shortest-possible delay. The Europeans, who say they'll only grant one if given specific next steps, will likely add some conditions. Brexiteers, who fear a delay will lead to a second referendum, will go ballistic.
The bottom line: "We're in the middle of something at the moment that I think I'd have to call a political crisis," Westmacott said. He was speaking diplomatically.
5. South America: Venezuela's outages leave Maduro wobbling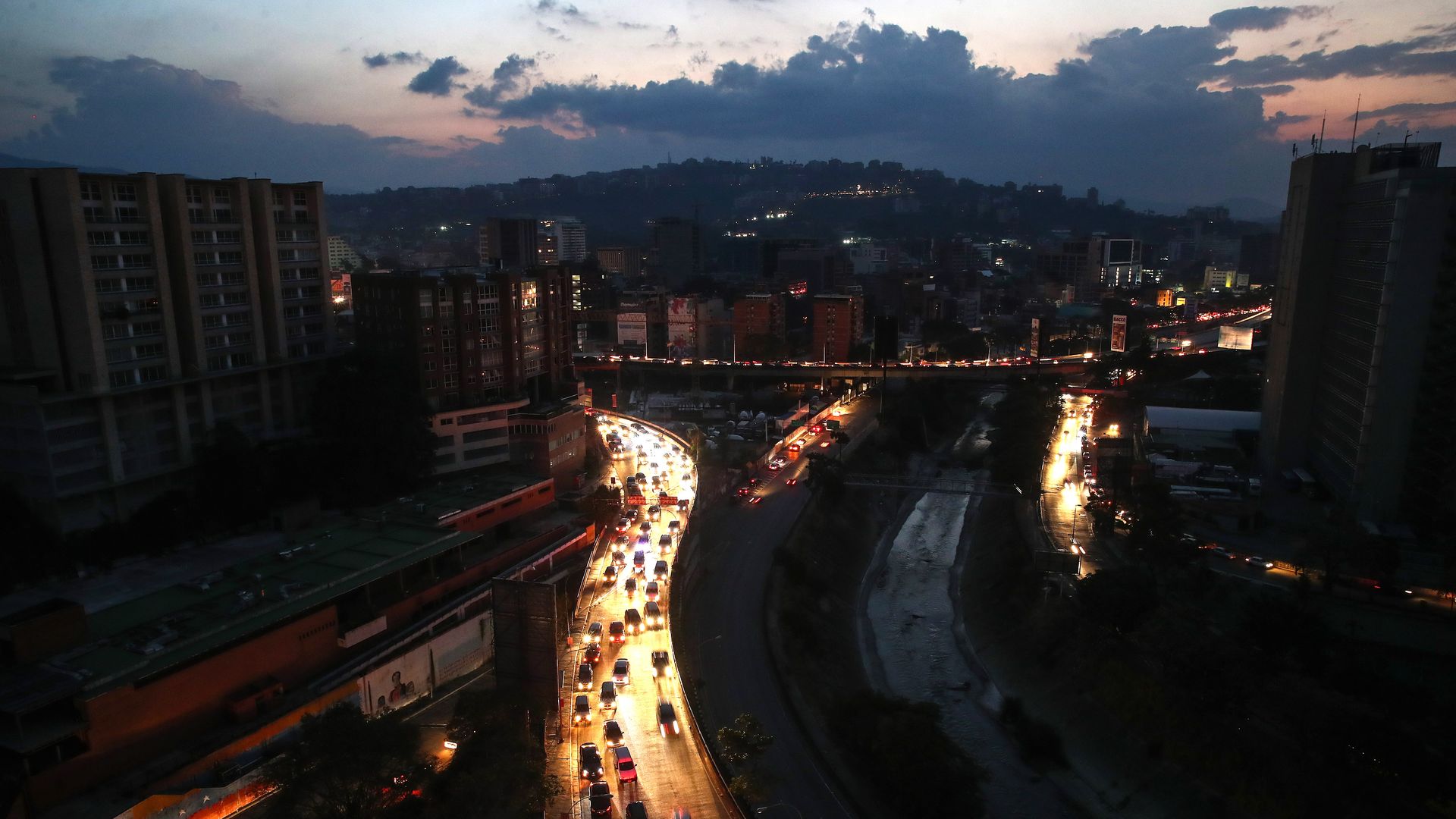 Venezuela's Nicolás Maduro is struggling to restore power to the country's electricity grid after a devastating 96-hour nationwide blackout knocked out cellular, internet and water services and resulted in at least 21 preventable deaths at hospitals, American University's Michael McCarthy writes for Axios Expert Voices:
Without evidence, Maduro blamed the power outage on the U.S., as the Chavista regime has done since rolling blackouts began in 2009.
The big picture: Tottering from crisis to crisis has taken a heavy toll on Maduro. His regime hasn't yet reached a burnout point, but with social unrest erupting into lootings as the crisis-stricken country gradually regains power, he will likely face a reckoning for his failure to protect the grid.
The opposition-controlled National Assembly declared a "state of alarm" and drew attention to Maduro's subsidized oil sales to Cuba to underscore the regime's criminal neglect of basic goods and services.
Juan Guaidó, named interim president by the National Assembly, doubled down on his plan to oust Maduro, calling for street demonstrations and international humanitarian aid. That strategy has yet to break the regime, raising questions about whether the resistance could develop into an armed insurrection.
What to watch: President Trump's commitment to regime change in Venezuela seems stronger than ever, and secondary sanctions to expand the scope of unilateral oil sanctions are being prepared.
For now, the U.S. strategy has stiffened China and Russia's resistance, with the countries vetoing U.S.-proposed resolutions at the UN Security Council and expressing willingness to provide Maduro with a degree of financial flexibility.
Venezuela's neighbors have continued to work via the Lima Group, heightening the rhetoric about the security implications of the crisis but thus far rejecting military intervention.
6. Global news grab bag
1. Algerian President Abdelaziz Bouteflika is ending his bid for a 5th term in office and will postpone the presidential elections scheduled for next month in light of massive street protests.
Bouteflika is 82 and has rarely appeared in public since suffering a debilitating stroke in 2013. The country's fractured elites have kept him in power to preserve "the equilibrium of power," according to the Atlantic Council's Karim Mezran. Now, they're in a tough spot.
2. The Trump administration informed the German government on Friday that it would curtail intelligence-sharing if Berlin allowed Chinese companies to participate in building the country's 5G network, WSJ reports.
The U.S. has been pushing allies to bar Huawei from building out their 5G networks over concerns about Chinese spying, though this is the first time it has delivered a formal warning, Axios' Shannon Vavra writes.
Axios contributor Bill Bishop notes that terminating intelligence-sharing would be a drastic step, and China itself would be ecstatic to see U.S. alliances fracturing over the Huawei question.
3. Indonesia joined Ethiopian Airlines and China in temporarily grounding all Boeing 737 MAX 8 jets after the Ethiopian Airlines crash that killed 157 people.
7. Stories we're watching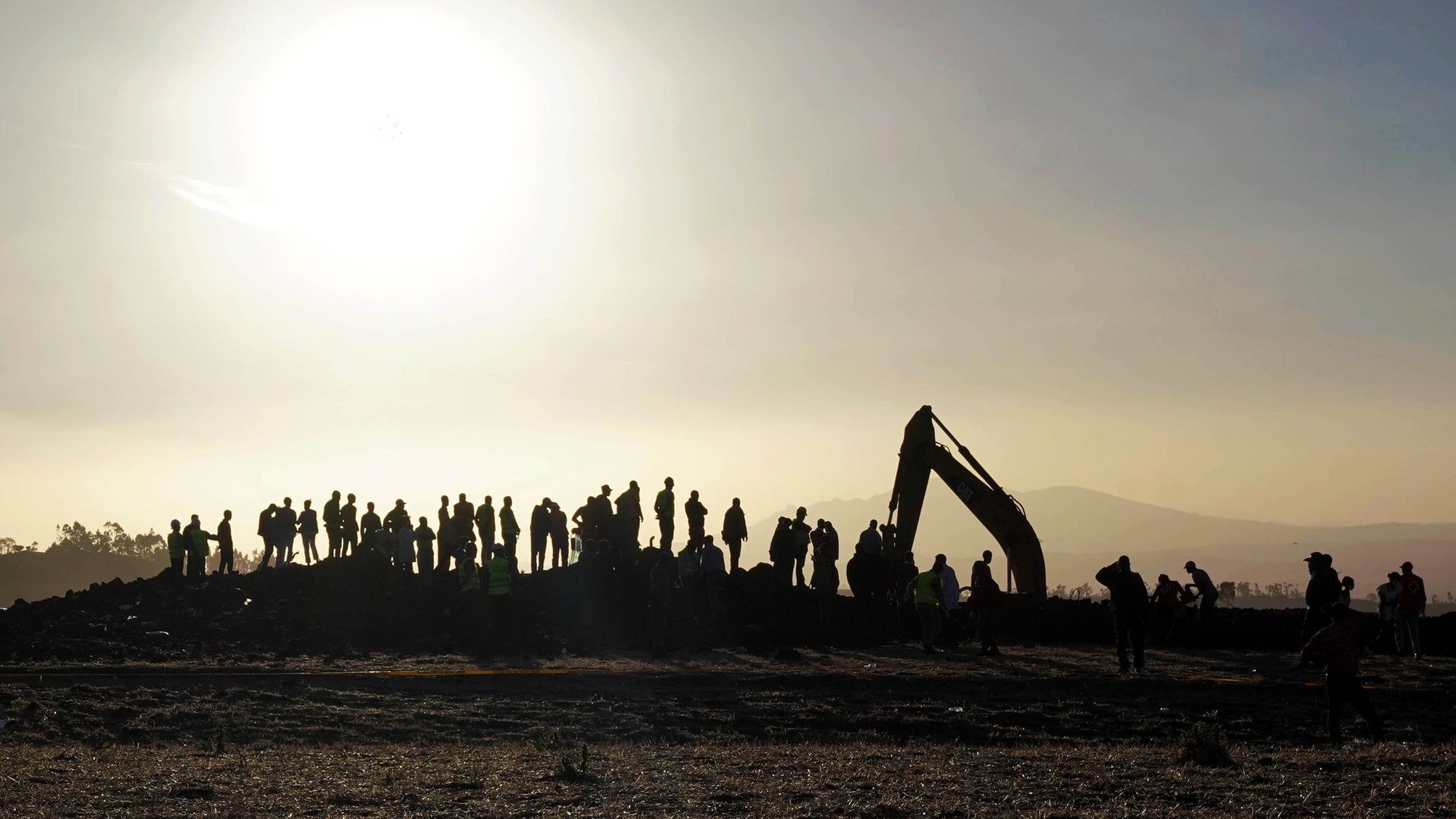 "Why has the Trump Administration continued to discuss pulling the U.S. out of NATO, which would be a massive victory for Putin?"
— Nancy Pelosi in a January
tweet
. Pelosi is inviting NATO Secretary-General Jens Stoltenberg to address a joint session of Congress next month.
Thanks for stopping by — see you Thursday evening