Welcome to Axios World, where two evenings a week we break down what you need to know about the big stories from around the globe.
I'm back! Thanks to Shane for a great edition on Thursday. Please tell your friends and colleagues to sign up, and I'd love your tips and feedback: lawler@axios.com.
Do you like space? Me too. Sign up here to get the debut edition of Axios Space next week.
1 big thing: Humbling results for Turkey's strongman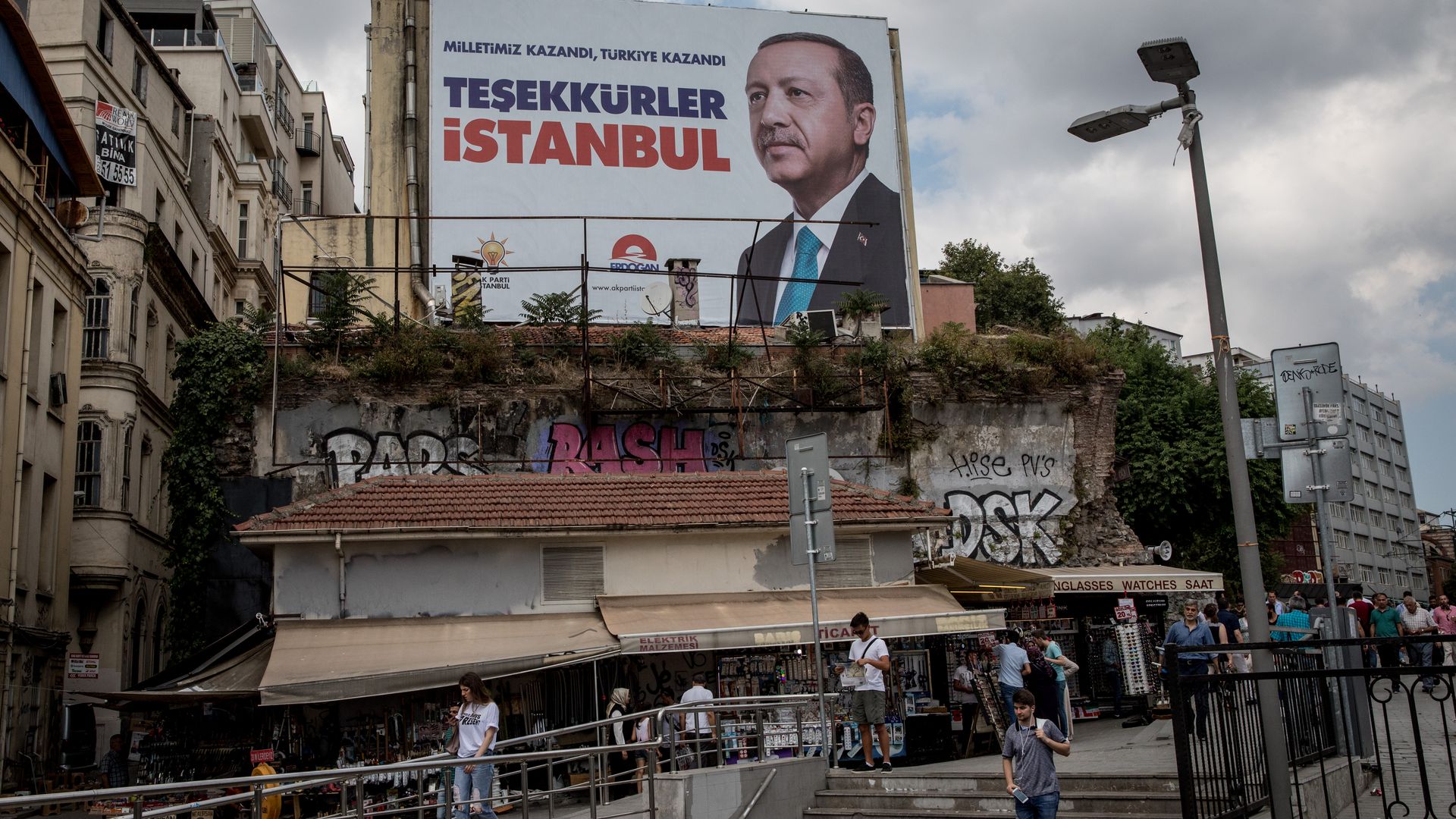 Voters in Turkey's largest cities have dealt President Recep Tayyip Erdogan a sharp rebuke.
Why it matters: A sputtering economy and an uncharacteristically united opposition unleashed a tide of opposition victories in municipal elections across the country Sunday that were widely seen as a referendum on Erdogan.
Catch up quick:
Erdogan wasn't on the ballot, but he campaigned vigorously for weeks. He railed against enemies foreign and domestic and suggested only he was strong enough to defend Turkey against them.
Erdogan's Justice and Development Party (AKP) and its nationalist allies did manage 52% of the national vote. But they lost control of Ankara, the capital, and are set to lose in Istanbul — Turkey's economic and cultural center and the city that made Erdogan a national figure when it elected him mayor in 1994.
The big picture: Soner Cagaptay, a fellow at the Washington Institute and author of "The New Sultan," tells me that if Erdogan is forced to concede Istanbul, "the idea that he's the omnipotent president who controls everything will be challenged."
Between the lines: Erdogan has increased his powers and deepened his control over the media during a tumultuous five-year period in which Turkey has had seven elections, Cagaptay says. That dynamic didn't change overnight. With no further elections scheduled until 2023, this could even be a chance for a reset — but that will depend on Erdogan's next move.
At the time of writing, the AKP has yet to concede defeat in Istanbul despite an insurmountable (though razor-thin) deficit in the vote count. Erdogan's allies have suggested they'll challenge the results. That's unsurprising, as Istanbul is a crucial seat of power and source of funds for the AKP.
Cagaptay notes that the apparent victory in Istanbul has launched Ekrem Imamoglu of the Republican People's Party into the national spotlight.
Imamoglu was up against "nearly insurmountable odds in a very hostile media environment," Cagaptay says. When he began to pull ahead last night, the official news agency stopped publishing results. His victory speech wasn't even aired on the major TV networks.
Still, the mayor-in-waiting campaigned skillfully and offered an attractive alternative at a time when Erdogan's economic magic dust appears to have run out and his nationalist appeal is grating on some voters.
What to watch: "He could be someone, if he does become mayor of Istanbul, who could challenge Erdogan in 4.5 years' time," Cagaptay says of Imamoglu. Having carved that path to power himself, Erdogan will be watching closely.
2. Africa: Three months on from a stolen election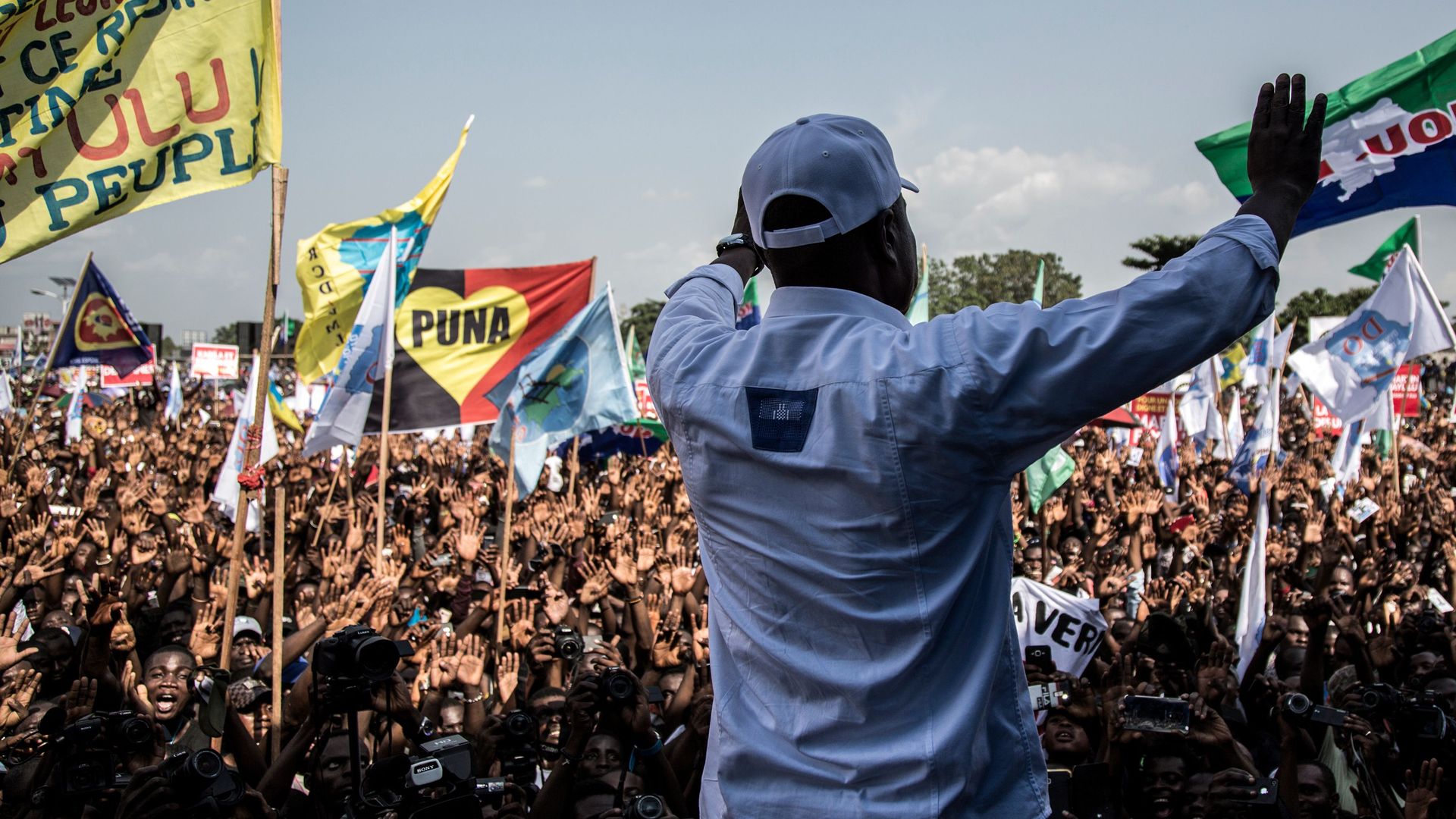 Martin Fayulu, the former Exxon executive who election observers said won the Democratic Republic of the Congo's presidential vote in December, says longtime president Joseph Kabila is still "holding the reins" despite having officially stepped down.
The backdrop: Term limits kept Kabila out of the presidential race, and his hand-picked successor finished third. Despite Fayulu's clear popularity, though, Congo's little-trusted electoral commission declared another candidate, Felix Tshisekedi, the winner.
The international response was fairly muted, in large part because this was Congo's first peaceful transfer of power and there were concerns a struggle for power could spark civil war.
Speaking today at the Center for Strategic and International Studies in Washington, D.C., Fayulu said Tshisekedi had struck a "secret deal" with Kabila that gave him the presidency and the country a "complete defeat of democracy."
Asked how he was sure a secret deal had been struck, Fayulu said Kabila's representatives came to him recently and said Tshisekedi wasn't upholding his end of their deal. Fayulu said these representatives asked him to meet with Kabila, but he declined.
Fayulu said he's also refusing to meet with Tshisekedi, who will be in Washington this week, because Congolese people would think he was being "bought."
Fayulu is demanding a broader dialogue involving himself, Tshisekedi and Kabila to be followed by new elections.
What he's saying: "The Congolese people understand that they have been sold out and ... that this is simply a new extension of the Kabila system, a system that was not able to bring solutions to the people for 18 years … and is certainly not going to be able to do so under a president in name only."
"Mr. Kabila certainly does not want Mr. Tshisekedi to succeed where he failed. They will both be looking to have an unstable balance ... and it will of course be the Congolese people who will suffer the most."
The bottom line: I asked Fayulu how Kabila could be convinced to give up the reins. He said the first step, ensuring he was off the ballot in December, was accomplished. Now, he says, "you have to let the truth of the elections be known." Fayulu said a "compromise solution" would then be possible, but "under this compromise, Kabila would have to leave completely."
3. South America: Venezuela's waiting game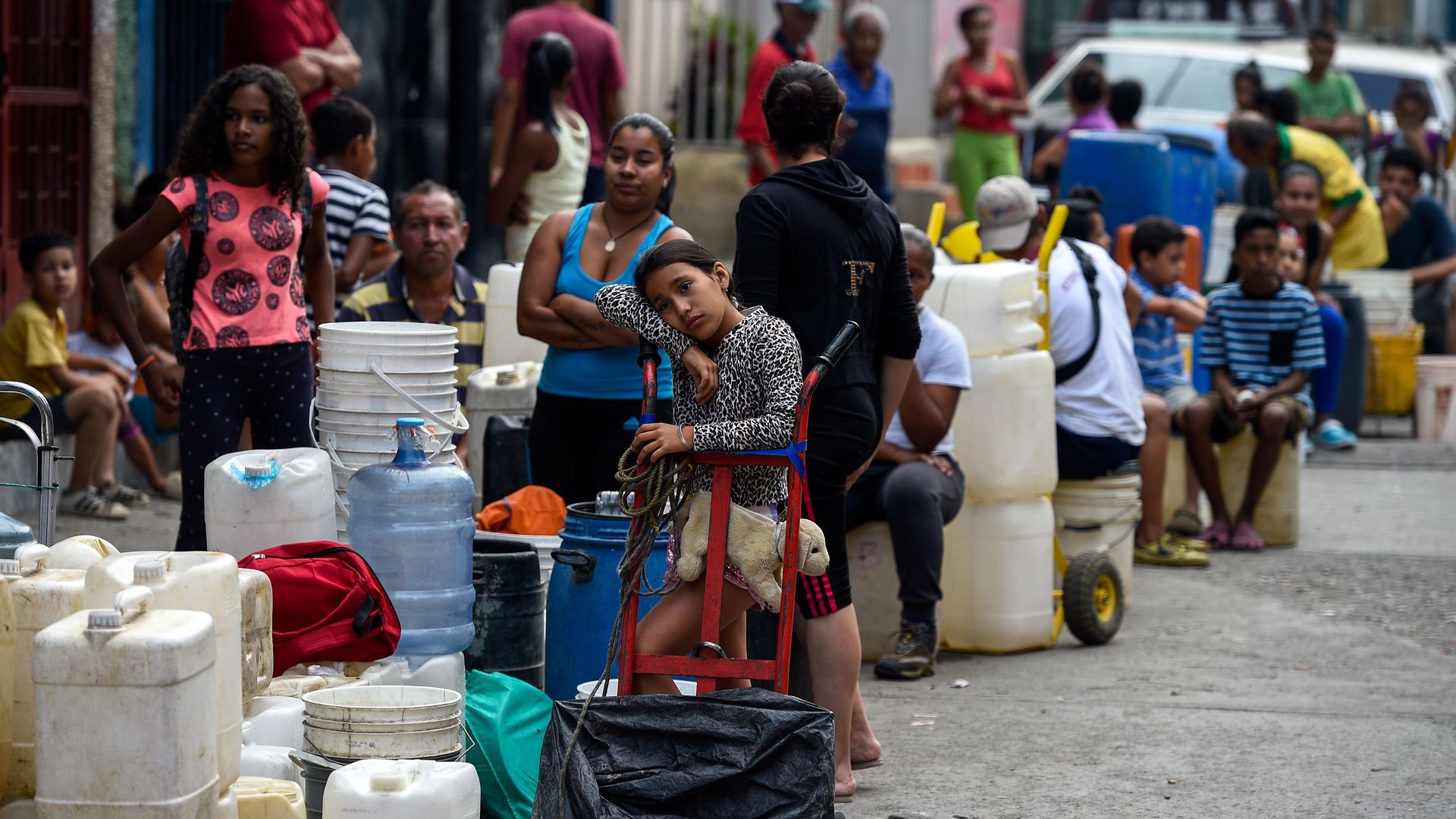 It has now been 10 weeks since Juan Guaidó declared himself Venezuela's interim president and was immediately recognized by the U.S. and a string of other countries.
The big picture: The cataclysm that seemed so imminent in those early days hasn't arrived. Now Guaidó, Nicolás Maduro and external powers including the U.S. and Russia are testing one another's limits, and wondering when the decisive moment might come.
National security adviser John Bolton and Secretary of State Mike Pompeo have both warned Russia to get out of Venezuela after Moscow dispatched dozens of troops in support of its ally, Maduro.
Guaidó continues to call for a mass uprising to topple Maduro, who has responded with legal threats and by locking up his chief of staff.
The Venezuelan people, meanwhile, continue to suffer. Maduro yesterday announced a 30-day plan to ration electricity following prolonged nationwide blackouts. He has at last allowed in the Red Cross to deliver humanitarian aid.
The bottom line: This game of tug of war has already lasted longer than some were expecting. So far, no one in Venezuela seems to be winning.
4. Europe: Outsiders triumph in Ukraine and Slovakia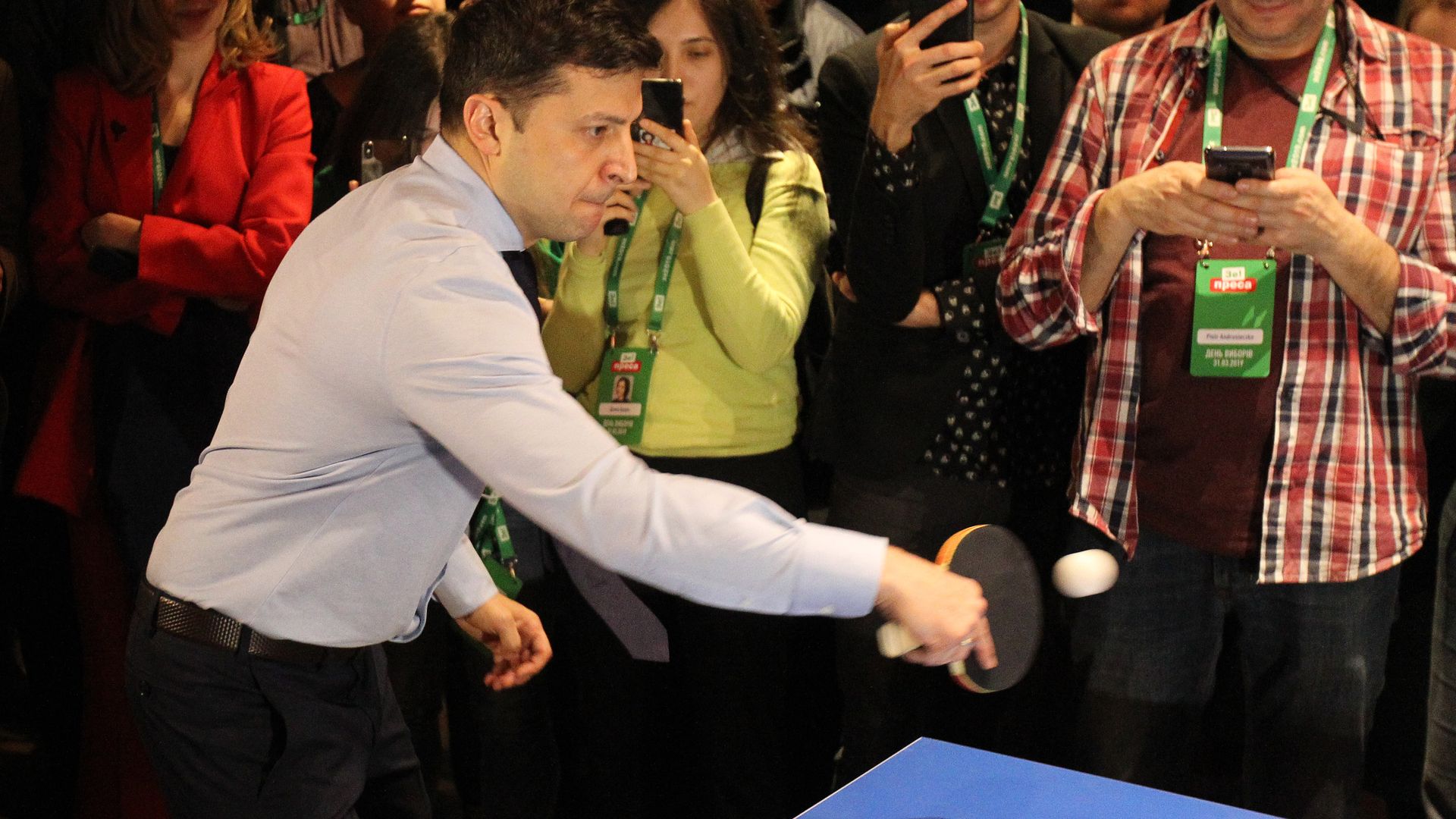 Just a few days after the season three premier of "Servant of the People," in which comedian Volodymyr Zelensky plays Ukraine's president, Zelensky easily won the first round of Ukraine's actual presidential election.
With 30% of the vote, Zelensky nearly doubled up incumbent Petro Poroshenko, whom he'll face in a runoff in three weeks.
Zelensky is essentially a candidate without a platform. Poroshenko says he's just the sort of "soft, submissive, gentle, giggling, inexperienced, weak, ideologically amorphous and politically uncertain president" Vladimir Putin hopes for.
Zelensky says Poroshenko's term has been defined by corruption.
In Slovakia, another political newcomer was elected president on Saturday. Zuzana Caputova is an environmental lawyer and activist.
Caputova also ran on an anti-corruption platform. She says the assassination of journalist Jan Kuciak and his fiance last year motivated her to enter the race.
Kuciak was investigating corruption when he was killed, and his death became a rallying point for Slovakians demanding change.
Bonus: What I'm reading
A bumbling assassin stuck in a Ukrainian jail with a list containing a dead man's name, along with five others.
Not a bad start. It gets better as the NY Times' Michael Schwirtz untangles a gripping tale with a twist. Here's a taste:
"Each person on the list was assigned a code name related to flowers. One was 'briar.' Another was 'buttercup.' The target, a man named Ivan Mamchur, was called 'rose.' To Mr. Smorodinov, he was a nobody, an electrician who worked at the local jail. To the handlers in Moscow, though, he was significant."
5. Middle East: Pompeo's warning on covert missile site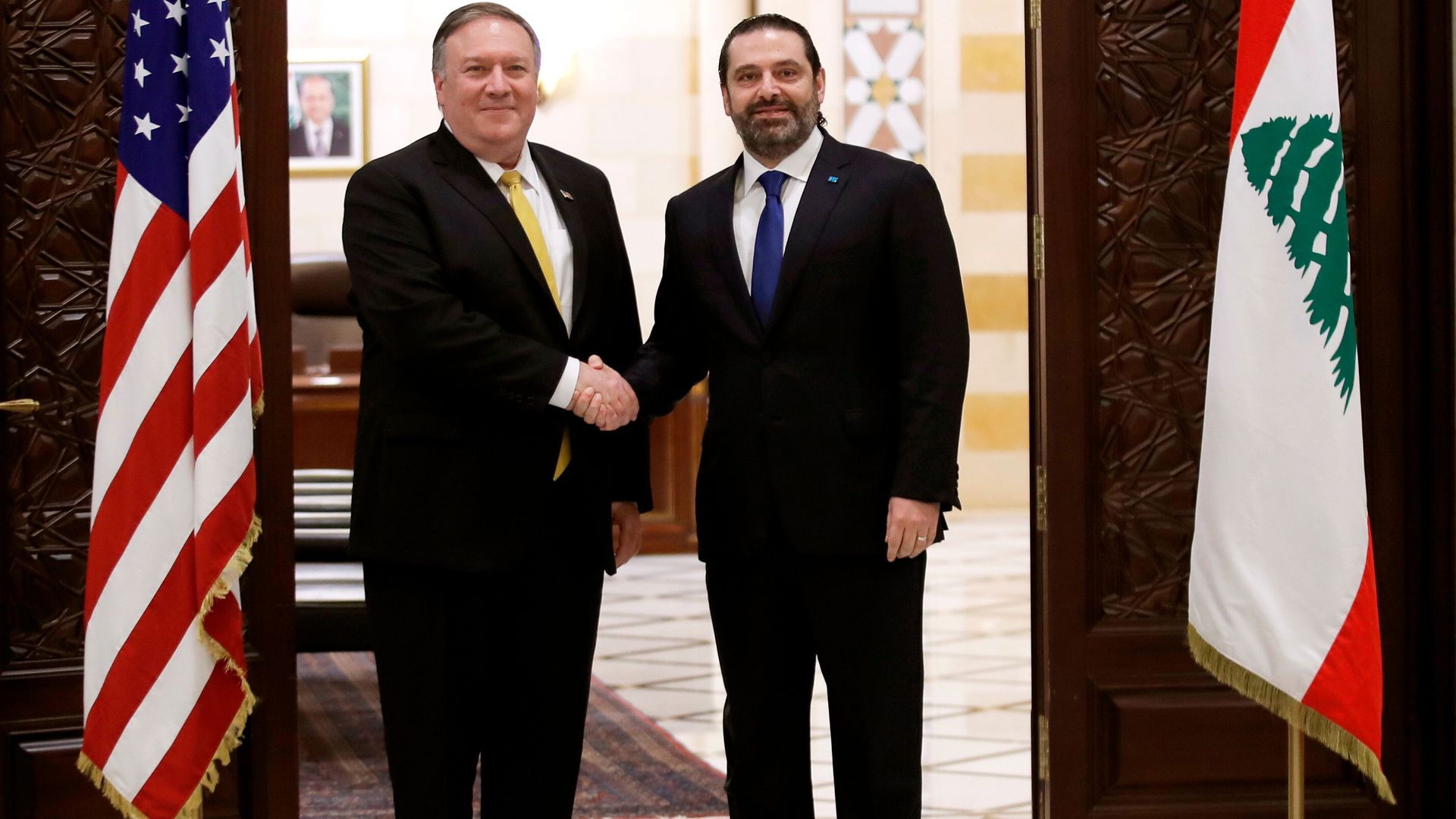 Secretary of State Mike Pompeo warned the Lebanese government during his latest visit to Beirut that Hezbollah and Iran have set up a new covert factory for precision missiles on Lebanese soil, Axios contributor Barak Ravid scoops.
Why it matters: U.S. sources briefed on the matter tell Barak that Pompeo based his warning on intelligence he received from Israel. Israel is greatly concerned about Hezbollah's manufacturing of precision missiles but hasn't responded with military force out of concern that it could lead to an all-out war.
Pompeo visited Jerusalem two weeks ago and met Prime Minister Netanyahu, who presented him with intelligence that pointed to a new covert facility in Lebanon, the U.S. officials say.
From Jerusalem, Pompeo traveled to Beirut. The U.S. sources told Barak that Pompeo met with Lebanese Prime Minister Saad Hariri and warned him that the existence of the new covert missile facility could have consequences for Lebanese security.
6. Global news roundup
1. "Algerian President Abdelaziz Bouteflika will resign by the end of April, his office announced in a statement Monday carried by the country's state media, following weeks of massive street protests calling for the end of his two decades in power," per the Washington Post.
2. The U.K. "House of Commons on Monday rejected all 4 alternatives to Prime Minister Theresa May's Brexit deal for the second time. The U.K. leaving the EU without a deal remains the default option on April 12," Axios' Zach Basu writes.
3. Saudi Arabia obtained Jeff Bezos' private data and considers the Washington Post "a major enemy" in the wake of the paper's aggressive reporting on the murder of Jamal Khashoggi, security consultant Gavin De Becker (who was hired by Bezos) writes in The Daily Beast.
7. Stories we're watching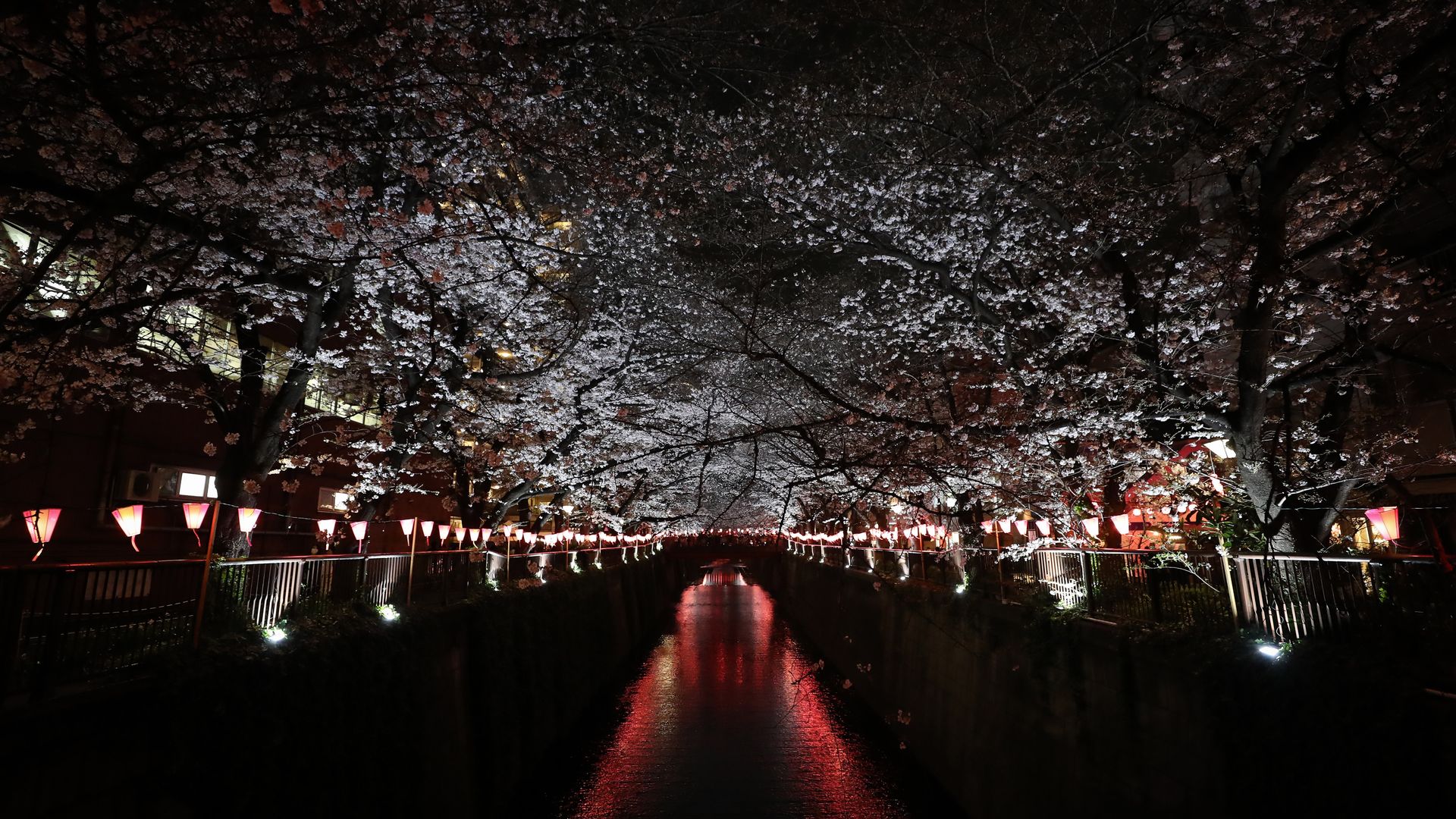 Quoted:
"The arrival of Spaniards 500 years ago to present-day Mexican territory cannot be judged in light of contemporary considerations."
— The Spanish government,
rejecting Mexican President
Andrés Manuel López Obrador's demand for an apology over abuses committed by the conquistadors.
Thanks for reading — see you Thursday!