Axios World
April 16, 2018
Welcome to Axios World, where two evenings a week we break down what you need to know about the big stories from around the world.
Thanks for joining me! Tell your friends and colleagues to sign up here, and send tips and feedback to [email protected].
1 big thing: The other U.S.-Russia arms race
Money, weapons and geopolitics are colliding all over the world as Russia — the world's second-biggest arms exporter — seeks to narrow the gap with the U.S.
Snapshot: Standing beside Vladimir Putin earlier this month in Ankara, Turkish president Recep Tayyip Erdoğan said the purchase of an advanced Russian S-400 air defense system was a "done deal," despite protests from Turkey's NATO allies. Putin said delivery of the system would actually be accelerated.
The big picture: As in the Cold War, choosing to buy arms from Russia or the U.S. is "absolutely a political statement," says Rachel Stohl of the Stimson Center.
For Turkey and Erdoğan, this is an opportunity "to leverage intimate ties with Russia to gain more from the U.S., particularly in Syria," according to Soner Cagaptay of the Washington Institute for Near East Policy.
Meanwhile, Russia exported $1.1 billion in arms last year to Egypt, historically a top U.S. customer, per SIPRI. Egyptian president Abdel Fattah al-Sisi is hedging his bets between Moscow and Washington, and he's not the only leader in the region doing so.
Russia is making some inroads across the Middle East, but "competition in the region is much more intense than in Asia," by far "the most important export market for Russian arms," according to a Chatham House report. 56% of Russia's arms exports since 2000 went to India or China.
Stronger U.S.-India ties pose a threat to Russia's dominance in that market, but those ties have also pushed Pakistan and Russia closer together. The last two years were the first in more than a decade that Pakistan imported more Russian than American weapons.
The bottom line:
Weapons exports are "one of the few areas of manufacturing in which Russia can be considered a world leader," and Moscow's "efforts to cultivate new relationships across the world... have proven successful," per Chatham House.
The U.S., which exported to twice as many countries as Russia last year, has some advantages, according to Stohl: "Russia doesn't have all of the systems" wealthy countries like Saudi Arabia (the top U.S. customer) want, and many countries are afraid to jeopardize their relationships with Washington.
Russian arms, however, come with fewer strings attached.
Go deeper: Cold War 2.0.
Bonus: Trump's take on Russia sanctions
President Trump has "put the brakes" on sanctions announced yesterday by UN ambassador Nikki Haley to punish Russia for backing Syria's Bashar al-Assad, per The Washington Post.
The Post reported last night that Trump was furious at aides last month after his expulsion of 60 Russian diplomats far exceeded steps taken by other countries: "Growing angrier, Trump insisted that his aides had misled him about the magnitude of the expulsions."
Trump was also "hesitant to believe the intelligence that Russia was behind," the nerve agent attack on ex-double agent Sergei Skripal, per the Post.
2. An awkward visit from Abe
Japanese Prime Minister Shinzo Abe will arrive at Mar-a-Lago tomorrow with a ton of baggage, Axios' Erica Pandey writes:
Public support for Abe has reached a six-year low amid a cronyism scandal. His popular predecessor, former Prime Minister Junichiro Koizumi, predicts that Abe will be out by the end of June.
Abe's biggest selling point to Japanese voters is that he's a Trump whisperer, adept at managing Japan's crucial alliance with the U.S., says Stanford's Dan Sneider. But Trump's tweets and tariffs have called that into question.
Two issues on the agenda: the possibility of a bilateral trade deal, which the Trump admin. wants, and Japanese involvement on North Korea, which Abe needs to secure.
Go deeper: Read Erica's full piece tomorrow morning in the Axios stream.
3. Asia: Horrific crime ignites political scandal in India
"Eight men accused of the rape, torture and murder of an eight-year-old Muslim girl in Indian-administered Kashmir pleaded not guilty," on Monday, per the BBC. The crime took place in January and was allegedly part of an attempt "to terrorize her nomadic community and drive them away," the NY Times reports.
This wasn't front-page news in India until last week, when officials from the ruling Hindu nationalist BJP Party sparked rage and disgust by protesting on behalf of the accused. Two high-ranking officials have since resigned and Prime Minister Narendra Modi belatedly spoke up against the crime on Friday.
Why it matters: "What happened to this one little girl... is now the biggest news in India. It taps straight into some of the most stubborn issues this country faces in the abuse of women and girls and the deep divisions between Hindus and Muslims," the NY Times reports.
Go deeper: Deadly clashes and simmering hostility in Kashmir.
4. Expert voices: What the strikes did and didn't do
With Friday's missile strikes in Syria, President Trump sought to demonstrate international resolve and deter future chemical weapons. He didn't target Assad's broader war-making capability or seek to advance the goal of regime change, Columbia University's David L. Phillips writes.
"These were limited and surgical strikes at the insistence of cautious Pentagon planners. They also avoided Russian and Iranian casualties, which could have escalated the conflict."
What's next: "The U.S. and its allies will hit more targets with greater firepower if Assad uses chemical weapons again, but it is still unclear whether the strikes were an impulsive response or part of a larger strategy to end Syria's civil war."
The bottom line: "The Trump administration should renew its diplomacy, backed by a credible threat of force. Secretary of State designate Mike Pompeo can engage Russia, Iran and Turkey in U.S.–led mediation through a 'contact group' of stakeholders that complements UN efforts. Syria's grinding civil war will continue without greater U.S. engagement."
Go deeper: As dust clears in Syria, humanitarian crises remain.
5. Europe: Britain's "Dreamer" crisis
More than 140 members of Parliament signed a letter to U.K. Prime Minister Theresa May pressuring her to give amnesty to thousands of British residents who arrived from the Caribbean as children between 1948 and 1971, Axios' Stef Kight writes:
Members of the "Windrush generation," named for the ship that transported some of the first Caribbean migrants to the U.K., often did not receive official paperwork confirming their legal status upon their arrival. Due to a 2012 rule change, many are now facing difficulty working and receiving health care in the U.K. — despite it being the only home they've ever known.
Immigration minister Caroline Nokes told Channel 4 News today that some people had likely been deported "in error."
May has agreed to meet with representatives of 12 Caribbean countries this week, according to the Guardian.
6. Global: A weekend of protests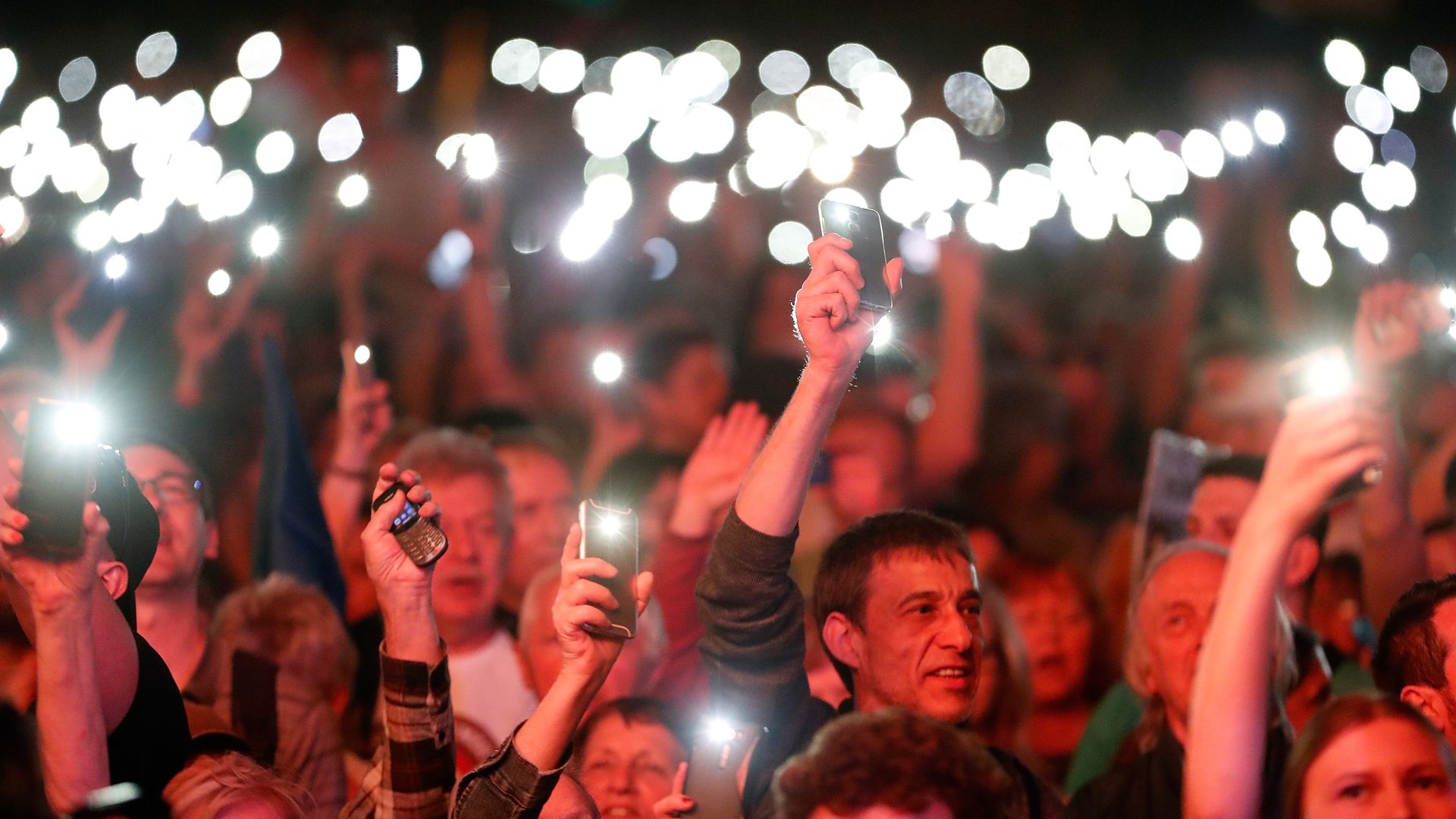 Axios' Shannon Vavra recaps a weekend in which protestors took the streets around the world...
7. Stories we're watching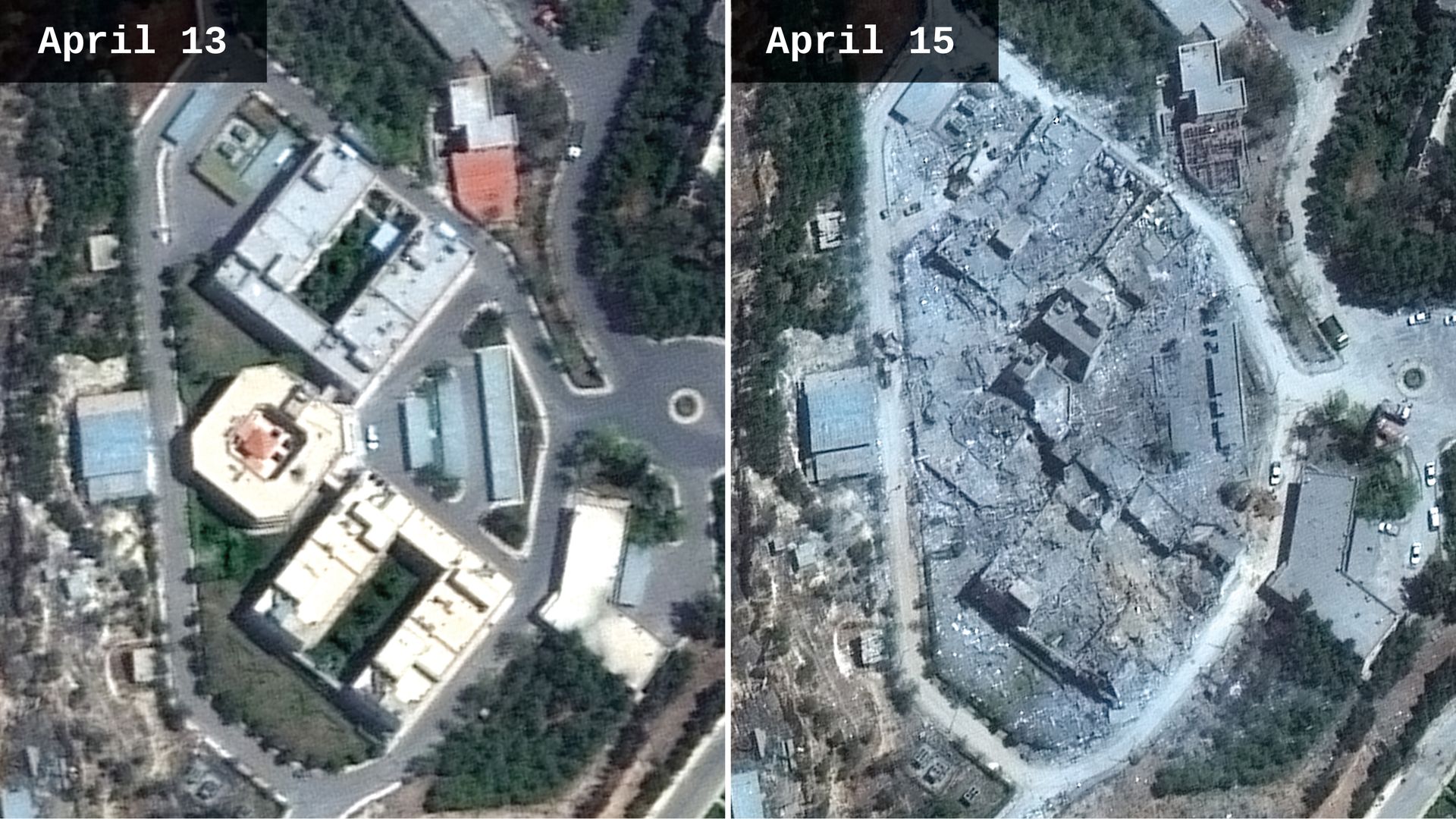 Quoted:
"The Leader of the Opposition has said that he can 'only countenance involvement in Syria if there is UN authority behind it.' The House should be clear that would mean a Russian veto on our foreign policy."
— Theresa May today in the House of Commons
Thanks for reading — see you Thursday evening!