Axios What's Next
June 03, 2022
Coffee is nothing short of a miracle: It energizes us, makes us happier and offers all sorts of long-term health benefits. But as Jennifer reports below, the pandemic sparked major changes in how we're getting our morning (and afternoon, and evening) brews — and big consumer brands are racing to keep up.
See something cool or interesting that speaks to the way we'll live, work, play or get around in the future? Send us a photo for a chance to be featured:

[email protected]

.
Today's Smart Brevity count: 1,077 words ... 4 minutes.
1 big thing: Want some coffee with your candy?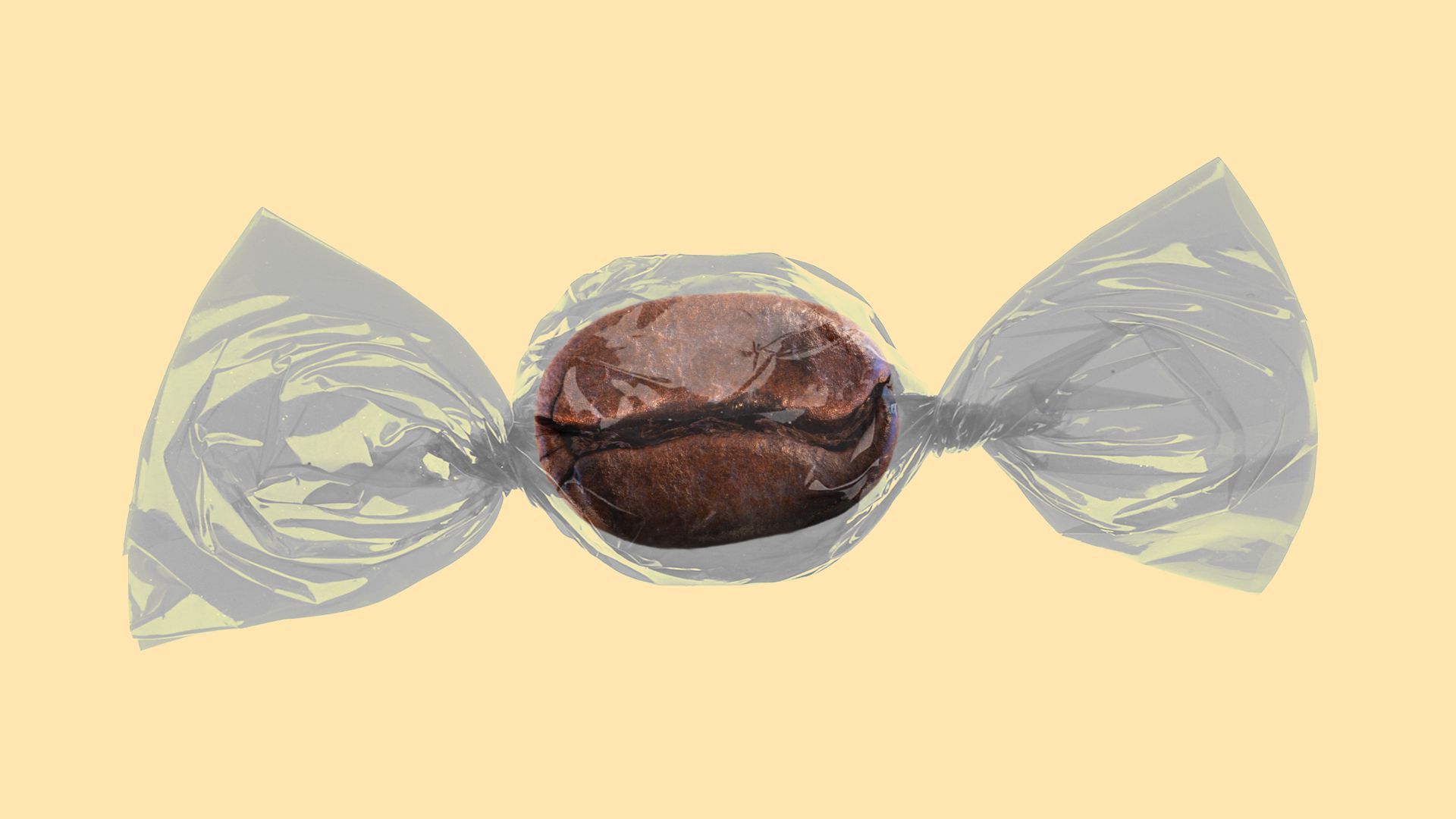 With more people preparing coffee at home, the market for fun-flavored creamers and beans — Almond Joy! S'Mores! Strawberry cheesecake! — is exploding, Jennifer A. Kingson reports.
Why it matters: American coffee consumption is at a two-decade high, per the National Coffee Association, and more of us are now drinking it at all hours of the day. That's a pandemic-era habit shift that's likely here to stay.
Companies that make refrigerated creamers, flavoring syrups and coffee makers say sales have risen as Americans have learned to become in-home baristas.
What's happening: Consumer goods companies are flooding stores with new coffee products catering to our sweet tooth.
While coffee purists scoff, younger consumers are snapping up liquid stir-ins in flavors like Twinkie, Cinnabon, M&M's and Cinnamon Toast Crunch.
"Millennials are driving the current, all-time high penetration of flavored creamers," says Leonardo Aizpuru, leader of the creamer unit at Nestlé, which makes Coffee mate and other brands.
A product arms race has broken out among brand-name giants:
In partnership with Kellogg's, Nestlé recently introduced creamers that taste like Rice Krispies Treats, Golden Grahams and Drumstick ice cream.
Danone, which makes International Delight, partnered with Warner Bros. on a limited edition line of Wonka Whipple Scrumptious Fudgy Caramel Creamers — after success last year with Fruity and Cocoa Pebbles.
The big store chains are playing too:
Starbucks just rolled out a Chocolate Cream Cold Brew.
Dunkin' Donuts' new Cake Batter Signature Latte comes with rainbow sprinkles.
What they're saying: There's been a "pandemic-caused meaningful shift toward in-home preparation" of coffee — poised to continue even as people venture back to the office, says David Portalatin, a food industry specialist with The NPD Group consultancy.
When coffee shops started closing in 2020, consumers found "they didn't necessarily have all of the equipment and all of the flavors and ingredients to make that specialty coffee they were missing," Portalatin adds.
Two years later, he says, there is still "some emphasis right now on, 'how do we help consumers recreate that specialty coffee experience and still do it at home?'"
Says Danone North America CEO Shane Grant: "Surprisingly, many Americans don't love the underlying taste of coffee. In fact, 70% of consumers modify or cream their coffee to enhance the taste and texture versus drinking it plain."
Fun fact: A recent study found that coffee drinkers had a lower mortality risk than coffee shunners — whether they drank it sweetened or not.
What's next: The pandemic helped spawn a number of coffee trends, some with potential staying power: coffee subscription boxes, homemade cold brew, half-caf.
2. The Great Resignation's new twist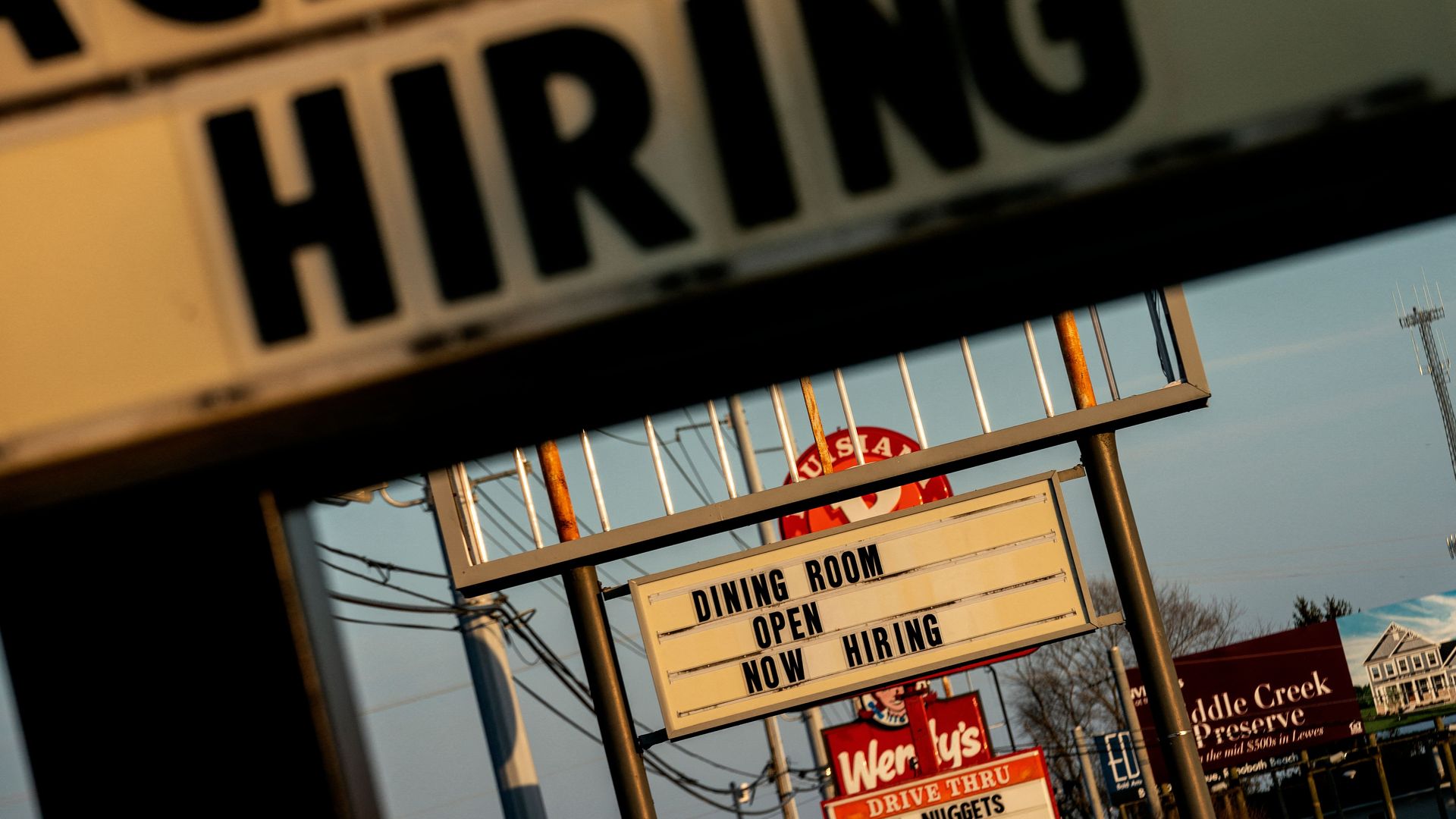 The Great Resignation's epicenter appears to be shifting, Axios' Courtenay Brown reports.
The U.S. leisure and hospitality sector's quit rate fell from 5.7% to 5.2% in April, per new Labor Department data.
But real estate rates jumped from 1.9% to 3.5% — potentially because cooling markets are making the field less enticing.
Why it matters: Hotels, restaurants and similar businesses have long borne the brunt of pandemic-era worker churn. Now other industries are experiencing what that's like too.
By the numbers: 4.4 million U.S. workers overall left their jobs in April — roughly the same as the prior month.
That's a sign that this closely-watched metric may be starting to level off, though at historically high levels.
Departures have soared as Americans trade up for, in most cases, better-paying jobs.
The bottom line: About 1.9 jobs are open for every unemployed American — a sign the overall labor market remains red-hot, often to workers' advantage.
3. Grow me an ear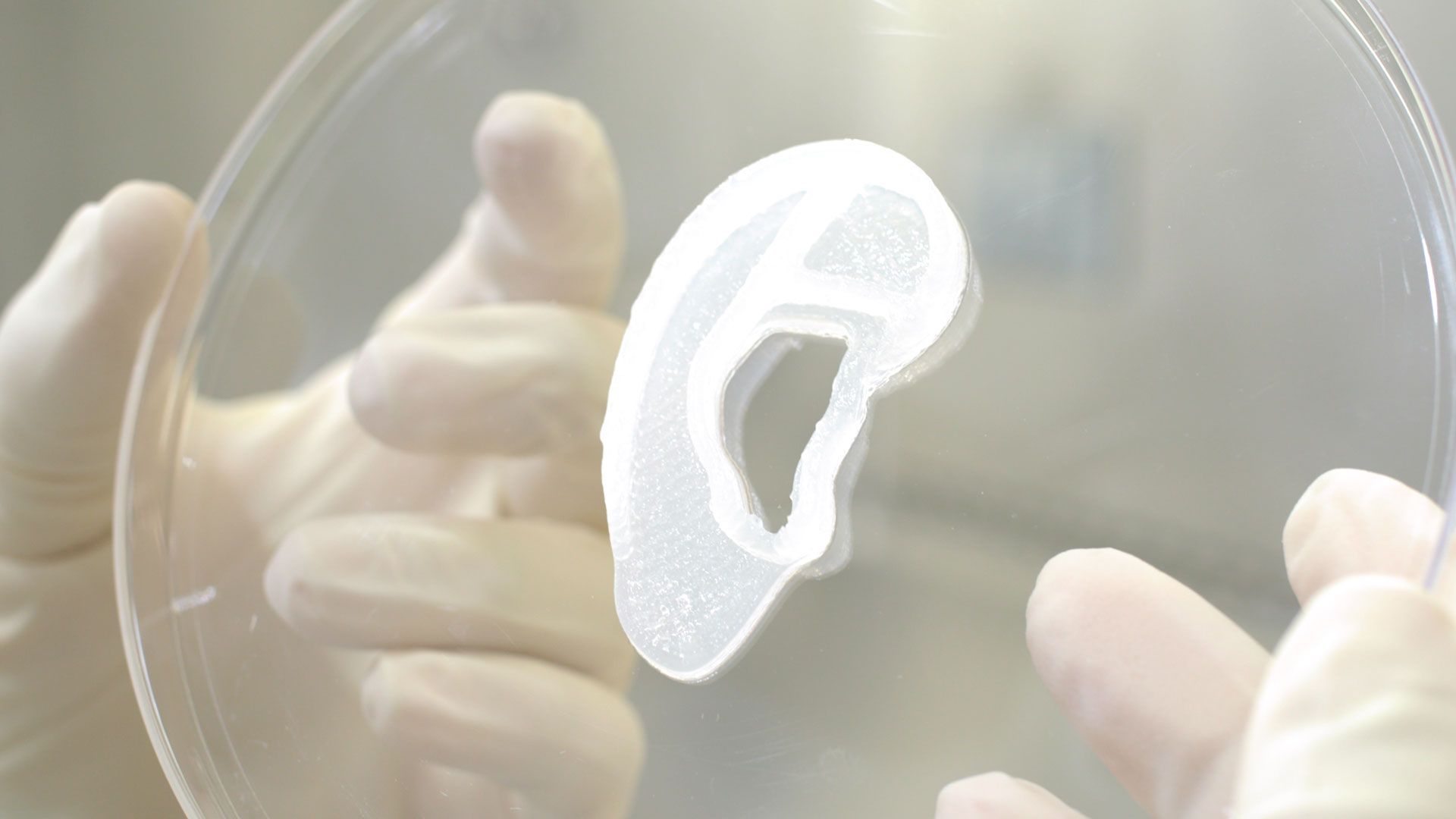 A woman with a rare birth defect resulting in one unusually small ear has received what's believed to be the first 3D-printed implant made with the patient's own living cells, the New York Times reports.
Why it matters: 3D printing has long proven its worth in fields like manufacturing, but this procedure is a big step forward for the technology's medical potential.
The details: The operation was part of an 11-person clinical trial run by Queens-based 3DBio Therapeutics.
The company is mum on specific procedural details, but intends to publish the resulting data in a medical journal once the trial ends.
Yes, but: As with any transplant, the recipient's body could reject the new organ — though company reps say using patients' own cells reduces that risk.
4. Bring back away messages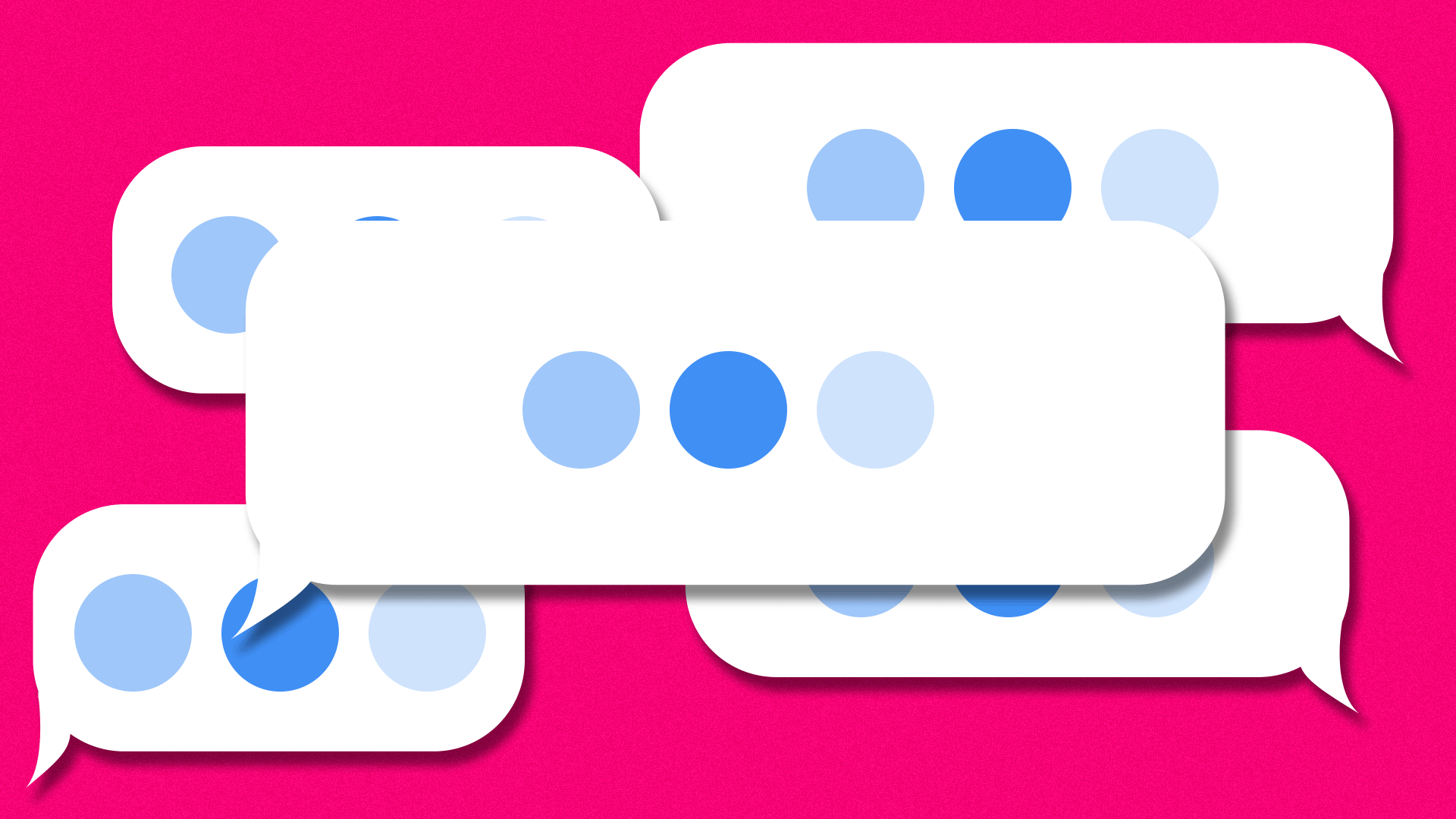 Alex here. When stepping away from my computer, I sometimes still find myself typing "AFK" — elder gamer lingo for "away from keyboard," as if any of us are really ever away from our keyboards anymore.
But what if platforms like Slack and iMessage could let us set an actual, auto-responding away message like the AIM days? Might that help signal to others that we're really, truly inaccessible?
That's the argument Lauren Goode lays out in a delightful Wired op-ed calling for the return of away messages. (It's something I've ridden for in the past too.)
"Provided we're in range of cell service or Wi-Fi, we can be reached at literally any time," Goode writes. "The dreaded ellipsis — the dot dot dot as someone types a response — has made us captive audiences. We are all walking live chats."
Yes, but: As Goode acknowledges, most messaging platforms have some form of "away" mode.
But there's something about getting an actual away message explaining a person's absence that makes it harder to keep bugging them — like hitting a person's voicemail or, for the truly ancient among us, getting their answering machine.
5. What you said: Plastics recycling a 'myth'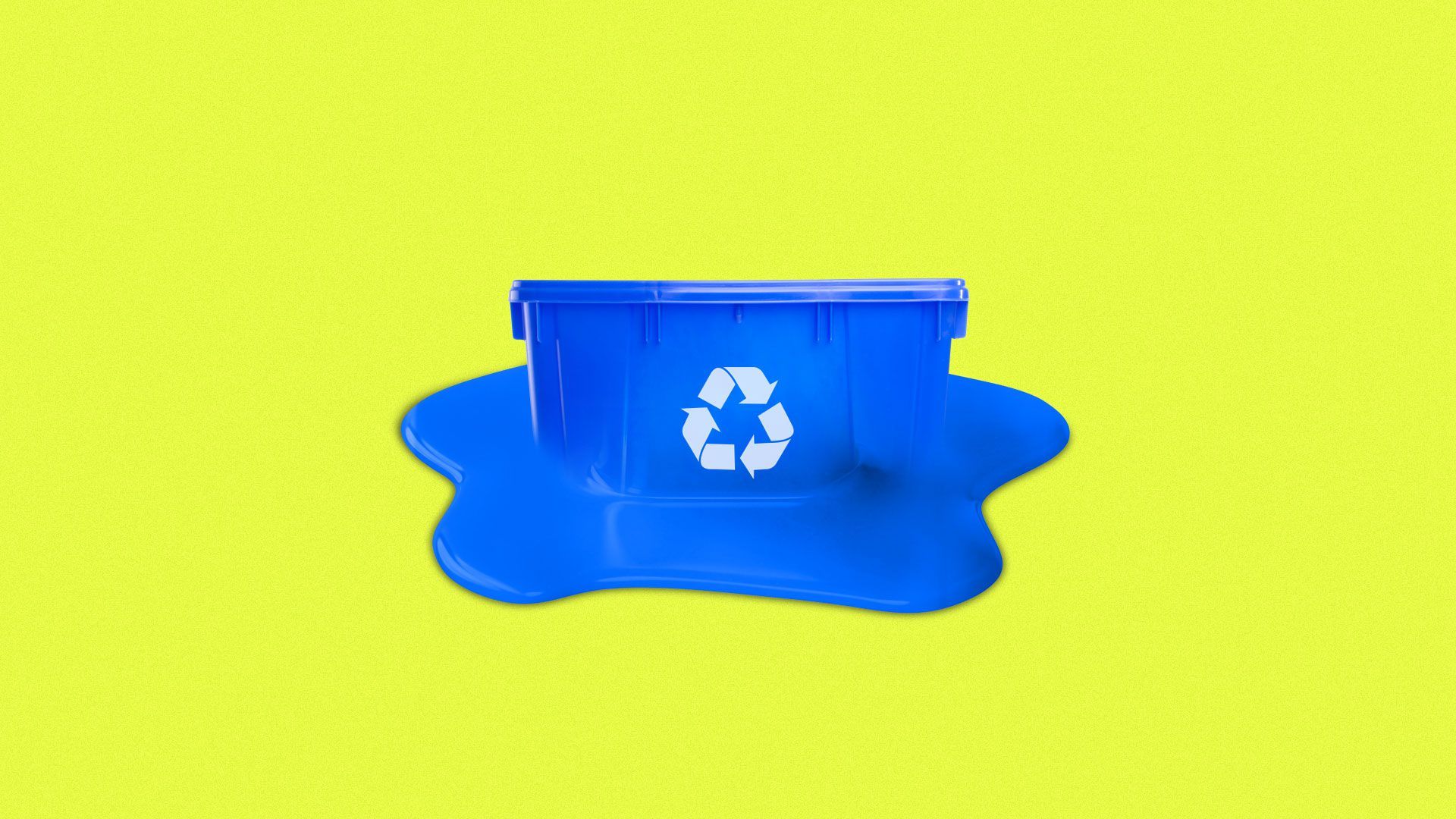 Many of you seemed to agree with the essay we shared yesterday arguing that plastics recycling is somewhere between useless and actively harmful:
"I agree plastic recycling is largely a myth," writes Aaron Howes in Guelph, Ontario. "We won't get anywhere without regulating packaging at the source — it should all be truly recyclable or compostable."
"We try super hard to turn single-use plastic into multiple-use plastic (i.e., re-using plastic bags and containers)," says Jim Kaze from Montana. "But no matter what, they eventually end up in recycling. Banning them just makes more sense, especially in a state where recycling is not taken very seriously."
And here's Robert Sherbondy: "The only real solution is obvious: Quit using plastic. We can start by stopping the production of plastic bags. It may not happen anytime soon, but it would be a good training exercise for Americans to be forced to change their habits."
Was this email forwarded to you? Get your daily dose of What's Next magic by signing up for our free newsletter here.