Axios Vitals
March 22, 2018
Good morning ... This winter is like the 2016 election: We'll never be free of it.
Here's what's in the big spending bill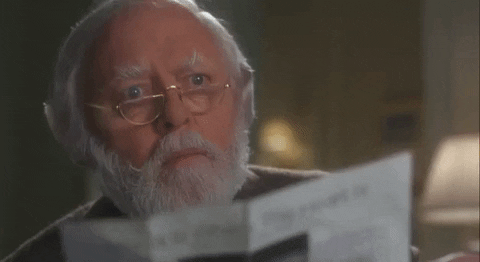 Lawmakers last night finally released their 2,232-page omnibus spending bill, which would carry the government through the end of the fiscal year. Here's what you need to know about its health care components.
What's in:
A $10 billion funding bump for the Department of Health and Human Services, including an additional $3 billion for the National Institutes of Health and a $1.1 billion boost for the Centers for Disease Control and Prevention.
A $2.5 billion increase in funding to help combat the opioid crisis.
A rare loss for pharma: The last spending bill put drug companies on the hook for more of seniors' Medicare drug costs. The industry was blindsided by that change, and lobbied hard but unsuccessfully to roll it back in this bill — a rare double loss for one of the most powerful interests in Washington.
What's out:
ACA stabilization: As expected, the spending bill does not include any part of the Senate proposal to shore up the Affordable Care Act's insurance markets.
Clarity on guns: While supporting documents acknowledge that HHS secretary Alex Azar has said there's no outright ban on gun violence research, the bill itself would not alter the federal policy that has previously stopped the CDC from studying this issue. Federal law would still say CDC can't use any of its money to promote gun control.
ICYMI: The House last night also passed its "right to try" bill, to give terminally ill patients more access to drugs that haven't yet been proven safe or effective. That measure failed previously under special rules, but sailed through 267-149 yesterday.
Also yesterday, Azar formally named Robert Redfield the next CDC director. (The job does not require Senate confirmation.) Really a lot going on.
How the Alexander-Murray deal died
Six months ago, the Senate had a bipartisan health care deal with a good chance of becoming law. But now that deal appears to be dead — derailed by abortion politics, policy disagreements and months of lawmakers dragging their feet while the health care landscape shifted underneath them.
What went wrong: The biggest blow to this once-bipartisan package came from a debate over abortion policy. Republicans wanted to add new language to prohibit insurance plans that receive the ACA's cost-sharing payments from offering abortion coverage. Democrats balked. Nobody backed down.
The other policy issues that got controversial toward the end were more minor.
Democrats said they objected, for example, to the latitude HHS would have in doling out new reinsurance money — but experts told Axios' Caitlin Owens that's how reinsurance has worked in the past.
"There is literally no reason why they can't accept this deal except for [abortion]," a GOP aide said.
Go deeper: Caitlin has a longer autopsy at Axios.com.
Let's talk about hospitals' Medicare margins
Buried within the latest annual report to Congress from the Medicare Payment Advisory Commission is an important finding that hospitals won't like. It helps rebut the theory that hospitals must charge private insurers more to make up for lower payments from Medicare and Medicaid, according to my colleague Bob Herman.
Here's what MedPAC found (on page 84 for you voracious readers):
The hospitals that were under the most financial pressure had Medicare costs that were 7% lower than average, and broke even on Medicare's payments.
Hospitals that were doing well had Medicare costs 3% above average, and had a negative 11% Medicare margin.
The big picture: Hospitals that lose money from Medicare's mostly fixed payments are generally less efficient than hospitals that do OK on Medicare, as other research has shown. And they often are less efficient because they hold dominant bargaining positions in their markets and have no incentives to reduce costs. 
Don't forget: Hospitals also are making a fortune on Wall Street.
The worst flu season in 8 years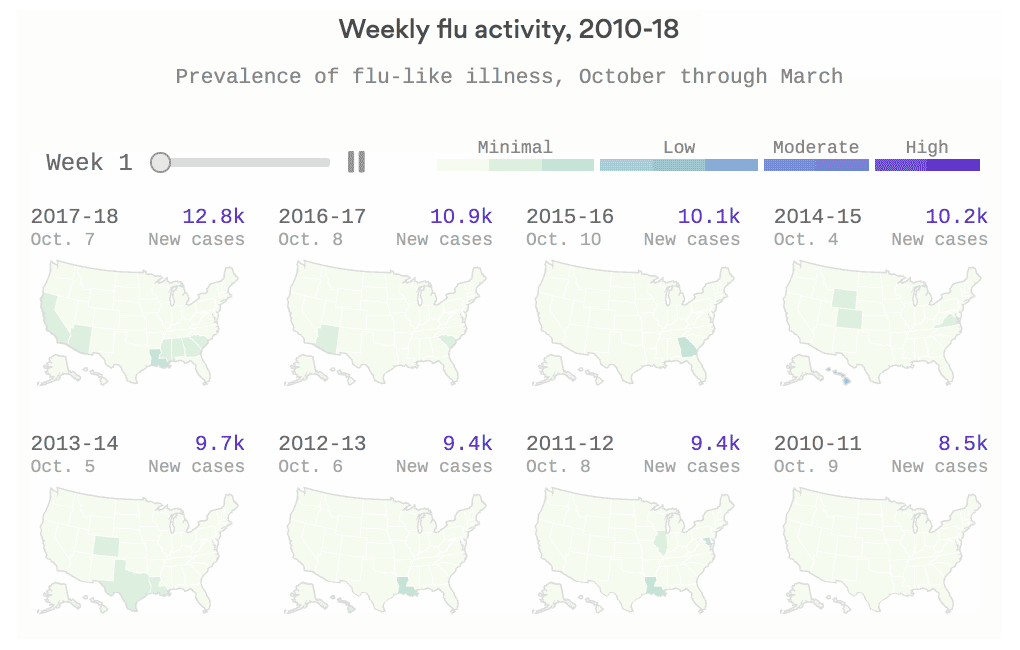 Both the sustained reach and the severity of the flu this past season caught many experts off guard. At its peak — around week 18 — there was a higher level of flu-like illnesses reported than at any other time during the past eight years.
Why it matters: Public health officials try to capture this data when developing the next year's vaccines. And, of course, they want to find better ways to prevent severe flu seasons.
There's a "Strategic Plan" to develop a universal vaccine to protect against a wider range of influenza viruses, Anthony Fauci, director of the National Institute of Allergy and Infectious Diseases, tells Axios.
What we're watching this week: All eyes are on the spending bill.
The NCAA tournament resumes tonight with the Sweet 16. (Kentucky plays at 9:30pm). And hopefully this snow will melt at some point.
Say hello: I'd love to hear from you: [email protected].