Axios Vitals
July 11, 2018
Good morning ... Come for the accurate description of Lexington, Ky., as a "charming, pasture-draped city." Stay for the story of restaurant owners who are specifically hiring people recovering from opioid addiction, using their business to help combat the epidemic.
1 big thing: The illusion of lower drug prices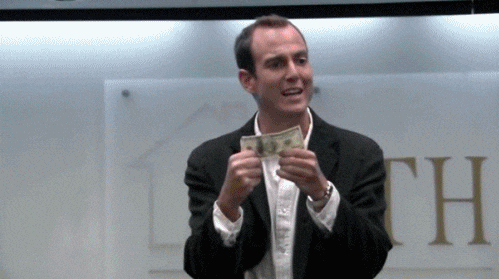 The bully pulpit is not, in fact, putting much of a dent in drug prices. But it's at least providing an illusion of lower prices.
The intrigue: Pfizer said yesterday that after "an extensive conversation with President Trump," it would "defer" the price increases it imposed on July 1, "to give the president an opportunity to work on his blueprint."
Flashback: Trump criticized Pfizer after it announced midyear price hikes on about 40 drugs, including several generics. He praised the company yesterday.
Reality check: Pfizer is only deferring those price hikes, not canceling them. And it's taking its products back to what they cost in June — a time when Trump was very much of the belief that the prices were too high.
California is getting some results from a new law that requires drugmakers to tell the government and insurance companies before it raises prices beyond a certain threshold.
Gilead, Novartis, Novo Nordisk and Roche have each canceled or scaled back some of their planned price hikes, apparently in response to the new law, Bloomberg reports.
California's law is only a disclosure requirement, not a hard limit on price hikes. But it's among the most aggressive disclosure requirements — which helps explain why the industry is suing to have it overturned, even while complying with it in the meantime.
Yes, but: "This is not going to change mainstream list price behavior at all," industry analyst Richard Evans told Bloomberg.
The bottom line: There's a big difference between structural reforms and temporary rollbacks for one set of price increases.
2. HHS takes another swipe at the ACA
The Centers for Medicare & Medicaid Services has once again slashed the budget for the "navigators" who help people make sense of their options and sign up for coverage through the Affordable Care Act.
By the numbers: A total of just $10 million will be available nationwide for the next enrollment season — down from $36 million for this year, and $63 million for last year.
Why now: CMS has said before that navigators enroll too few people for the amount of money they receive, and it reiterated that point yesterday. Navigators only signed up about 1% of total enrollees, according to CMS.
The other shoe: In addition to slashing navigators' funding, CMS is also pushing navigators to sign people up for the non-ACA options the Trump administration has expanded — association health plans and cheaper, skimpier short-term policies.
Why it matters: The Trump administration has made no real effort to improve total ACA enrollment, instead largely writing off the law as doomed and focusing on alternative sources of coverage.
3. Dems' SCOTUS strategy focuses on the ACA
Senate Democrats are hoping the coalition that saved the ACA from repeal can also sink a Supreme Court nomination. But the threat is a lot less certain this time.
What they're saying: Front and center in Democrats' emerging campaign against Judge Brett Kavanaugh is the argument that he could, if confirmed, strike down the ACA's protections for pre-existing conditions.
The other side: Republicans say Democrats are hyping a remote threat.
"That is fantasy. It's ridiculous. The judge is going to decide a case on [a] case-by-case basis. Who knows whether that issue will ever come up in front of the Supreme Court?" Majority Whip John Cornyn said.
Here's the deal: Democrats' fears are certainly plausible — but a lot of stars would need to align.
How it would happen: Texas' lawsuit over the ACA's individual mandate — which also implicates coverage for pre-existing conditions — would make it all the way through the appeals process, and the Supreme Court would agree to hear it.
Kavanaugh would have to vote against the mandate (an opportunity he passed up last time) and Chief Justice John Roberts, who cast the deciding vote to uphold the mandate in 2012, would have to reverse course to strike it down now.
Threat level: "I have a feeling that Roberts is not eager to rake another Affordable Care Act case — but it's possible, and there's the potential there to do a great deal of damage," pro-ACA legal guru Tim Jost said.
Go deeper: Caitlin Owens and I unpack all this today at Axios.com.
4. Employers' health costs are rising slowly
Employers' health care costs rose by an average of just 2.6% last year, Axios' Bob Herman reports. That's according to data from benefits consulting firm Mercer.
Why it matters: Employer-based insurance is the dominant form of coverage in the U.S., and most people who have it aren't experiencing big premium increases.
Yes, but: Employers have kept premium increases in check partly by raising deductibles and other out-of-pocket costs. And the 2.6% average increase masks a lot of variation: Roughly a third of companies with fewer than 500 employees saw their costs rise by double digits.
5. When dental coverage disappears
When a federal judge froze Kentucky's plan to add work requirements to its Medicaid program, Gov. Matt Bevin responded by eliminating dental and vision coverage for people covered through the state's Medicaid expansion.
Those cuts are having a real impact, especially in poverty-stricken eastern Kentucky, the Lexington Herald-Leader reports.
One dental practice in the eastern part of the state has gone from scheduling several appointments per hour to having most of the day empty.
The practice has been rescheduling Medicaid patients for next month, hoping the cuts will be restored.
"I don't mind paying the premium," one patient, whose income fluctuates with her part-time shifts at Walmart, told the Herald-Leader. "Even if the premiums became higher, I wouldn't mind that. The question is, am I going to be able to pay for it out-of-pocket?"
What we're watching today: The House Ways and Means Committee marks up several health care bills, including measures to restrict abortion coverage, create new bare-bones "copper" plans and expand health savings accounts.
Energy and Commerce Committee hearing on the 340B program.
What's on your radar? Let me know: [email protected].