Axios Vitals
April 12, 2021
Good morning ... I'm filling in for Caitlin today. Don't worry, she'll be back tomorrow.
Today's word count: 655, or a 2-minute read.
1 big thing: A preview of a longer pandemic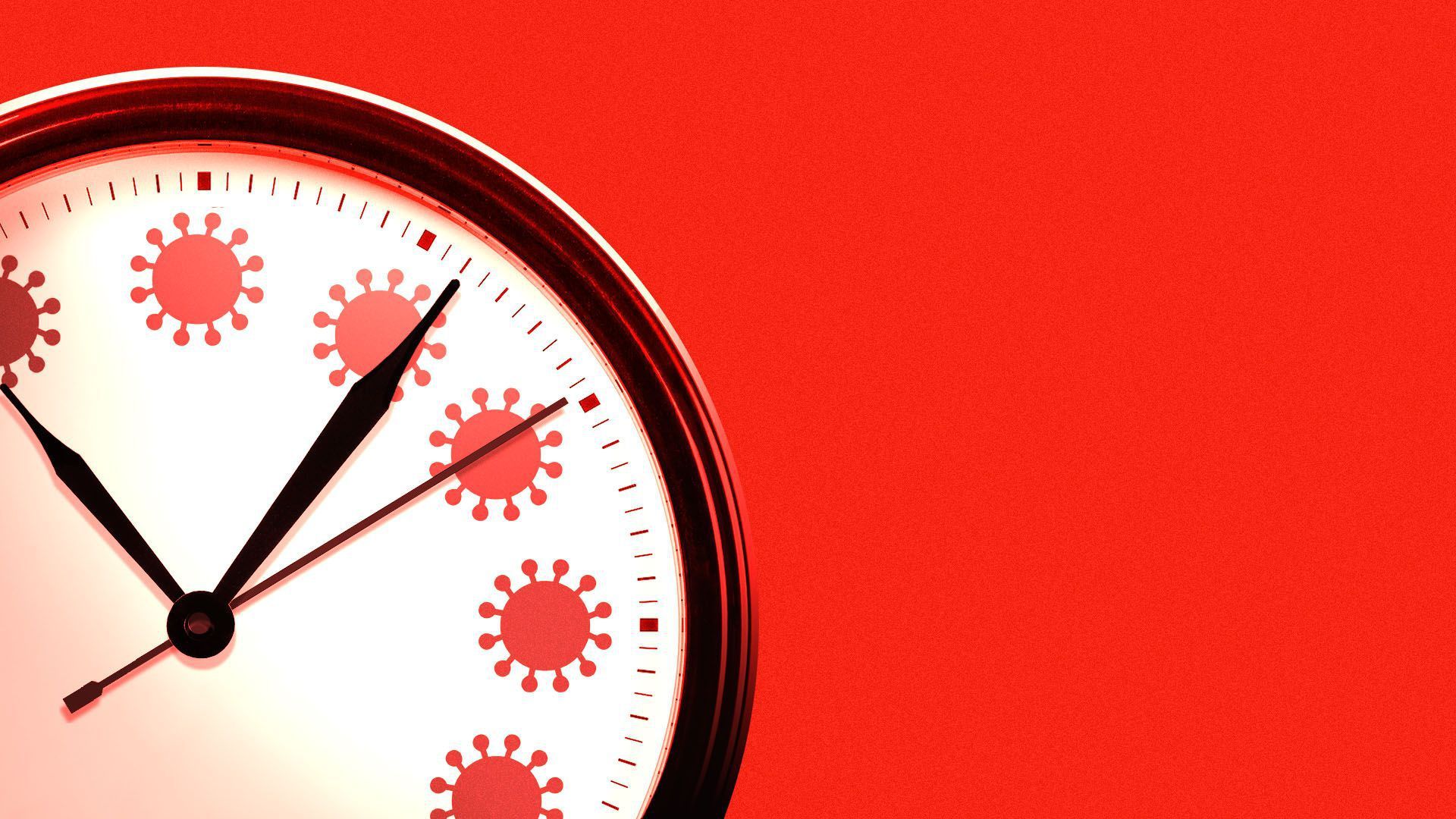 All the things that could prolong the COVID-19 pandemic — that could make this virus a part of our lives longer than anyone wants — are playing out right in front of our eyes.
Driving the news: The British variant is driving another surge in cases in Michigan, and Gov. Gretchen Whitmer has resisted reimposing any of the lockdown measures she embraced earlier in the pandemic.
Variants are beginning to infect more kids — "a brand new ball game," as University of Minnesota epidemiologist Michael Osterholm recently put it.
New research confirms that our existing vaccines don't work as well against the South African variant.
And some experts fear the pace of vaccinations in the U.S. is about to slow down.
Between the lines: The concern isn't necessarily that the facts on the ground right now could end up being disastrous, but rather that we're getting a preview of the longer, darker coronavirus future the U.S. may face without sufficient vaccinations.
If we don't control the virus well enough, then even years into the future, we could be living through more new variants — some of which might be more deadly, some of which might be more resistant to vaccines, some of which might be more dangerous for certain specific populations.
That would translate into an ongoing risk of illness or potentially death for unvaccinated people and new races to reformulate vaccines as new variants keep emerging.
And it would lead to a world in which today's vaccine-eager population would have to stay on top of those emerging risks, get booster shots when they're available, and perhaps revive some of the pandemic's social-distancing measures, in order to stay safe.
2. U.S. got 3.6 million shots Sunday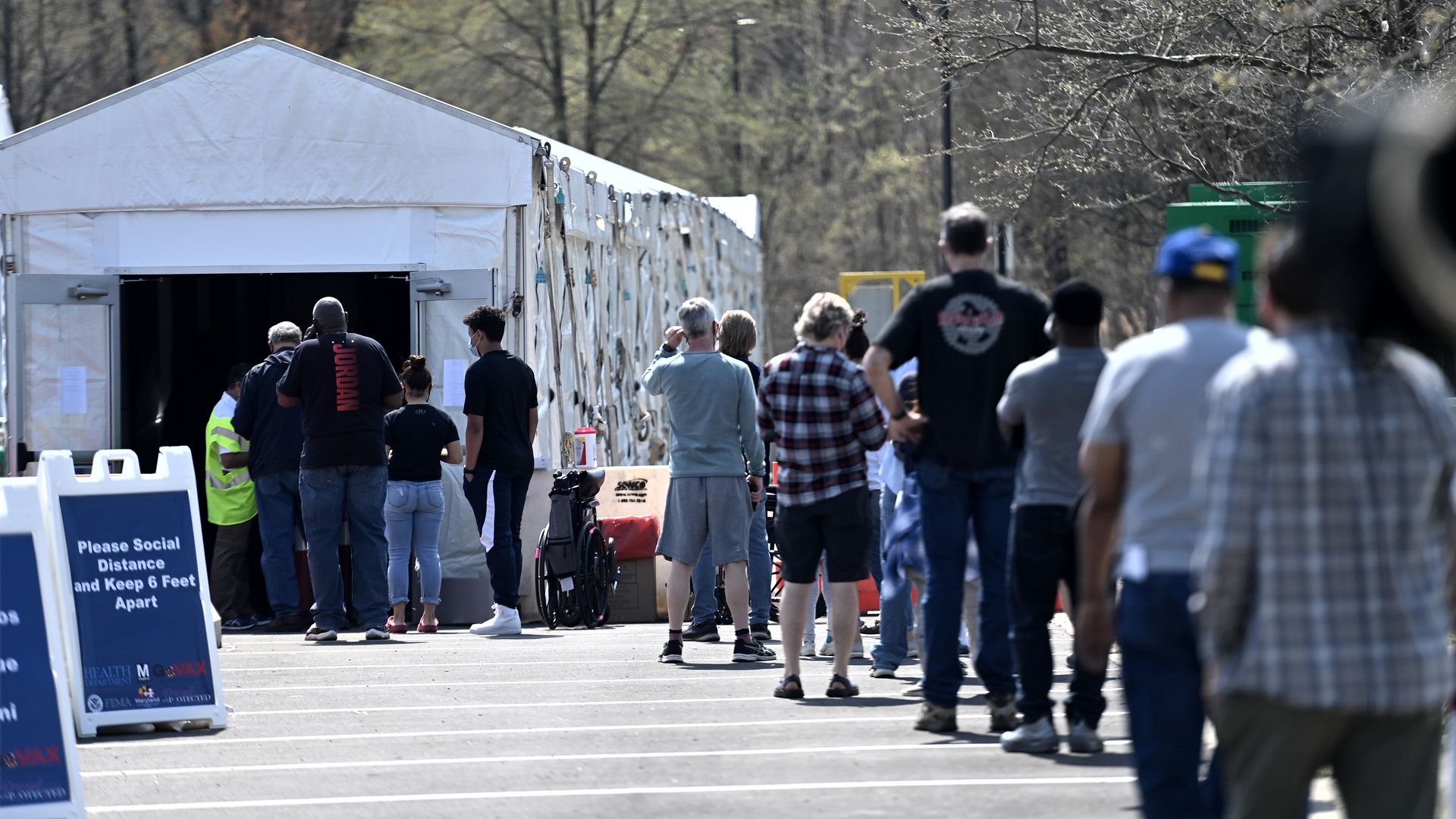 The concerns about hitting a "vaccine wall" are real, but just to be clear, the U.S. as a whole is still on a pretty great trajectory right now.
The U.S. administered 3.6 million doses yesterday, per Bloomberg's vaccine tracker, bringing the seven-day average to 3.1 million per day, which is likely to increase.
At this rate, half of American adults likely will have gotten a shot by the end of this coming week, noted Ashish Jha, the dean of public health at Brown University.
My thought bubble: I don't want to pooh-pooh this progress by being clear-eyed about the risks that await us if it tapers off. 3.6 million doses in a day is fantastic news, and we have had a lot of days of fantastic news, in this department. Here's hoping for many more.
3. A reality check on vaccine passports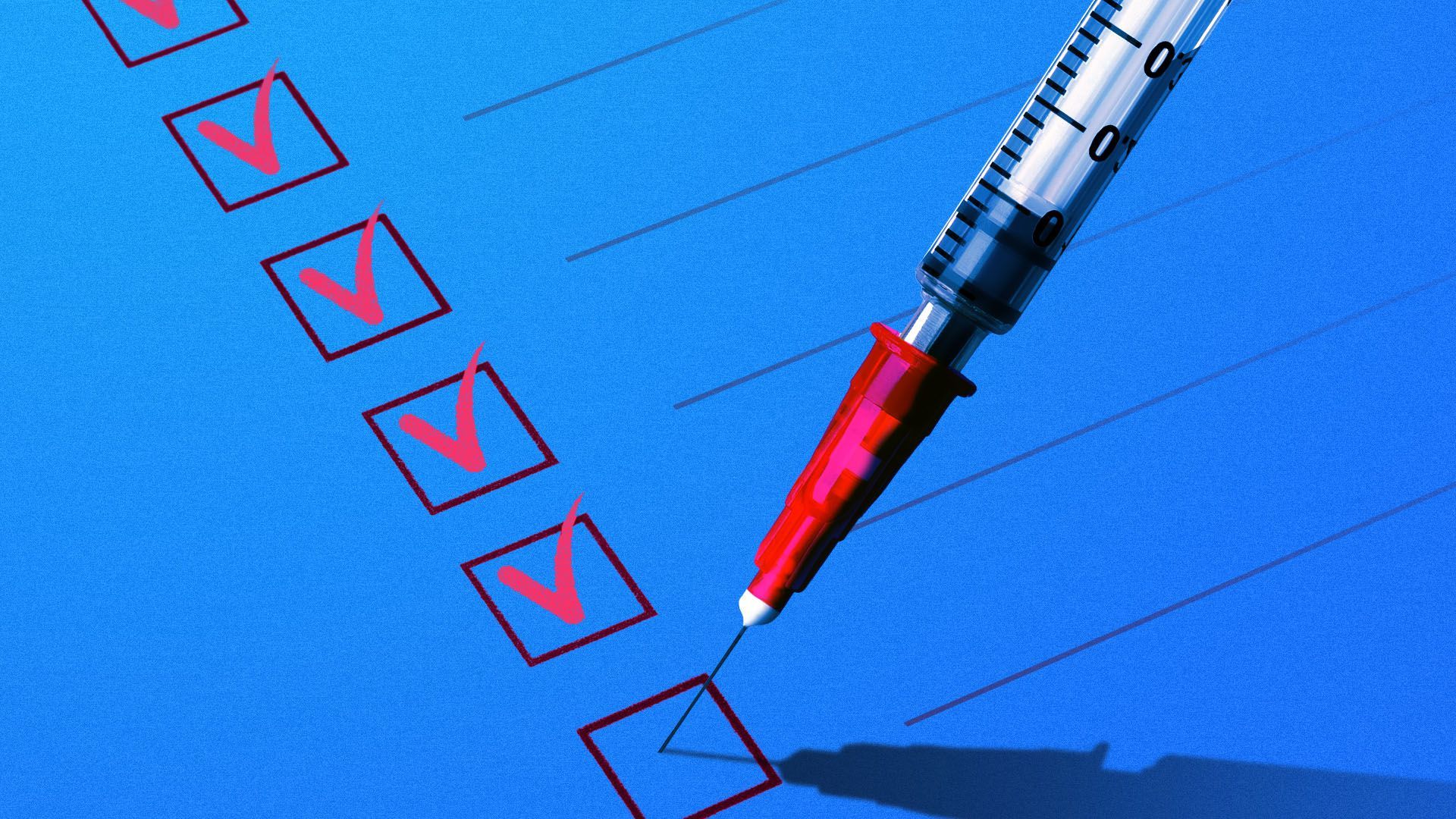 There's a clear use case for some sort of trusted, digital proof of vaccination, but it probably wouldn't be an all-encompassing "passport," necessary for any number of everyday activities, former FDA commissioner Scott Gottlieb argues in a WSJ op-ed.
"Some have panned this as a way of denying Americans access to restaurants or other businesses," he writes. "It's more likely to allow Americans to visit places they otherwise can't, such as nursing homes or hospitals that aren't allowing family members."
Why it matters: Vaccination data isn't easily accessible — some of it belongs to insurers, some to state databases, and those systems don't always communicate well with each other.
Making matters worse, the inevitable forgeries of paper vaccine cards are now a widespread reality. Scores of fraudulent vaccine cards are available for sale on Etsy, eBay, Facebook and Twitter, the New York Times reports:
"One Etsy seller, who declined to be identified, said she had sold dozens of fake vaccine cards for $20 each recently. She justified her actions by saying she was helping people evade a 'tyrannical government.' She added that she did not plan to get inoculated."
4. Basic research pays off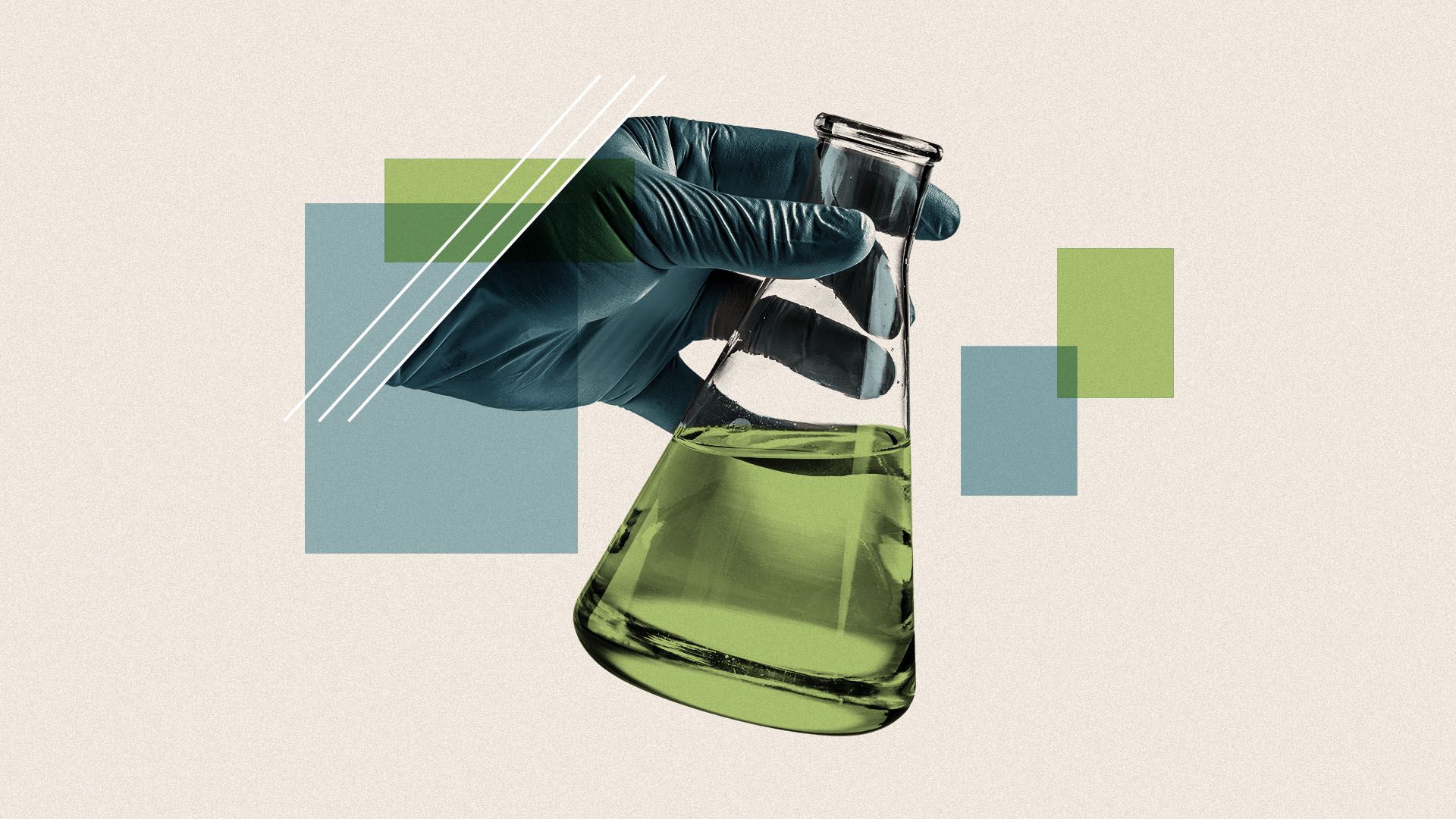 Basic scientific research plays an essential role in creating companies that later produce thousands of jobs and billions in economic value, Axios' Bryan Walsh writes.
In a new report, The Science Coalition — a nonprofit group that represents 50 of the nation's top private and public research universities — identifies 53 companies that have spun off from federally funded university research.
What they're saying: "The COVID-19 pandemic has shown that the need for the federal government to continue investing in fundamental research is far from theoretical," says John Latini, president of the Science Coalition. "Consistent, sustained, robust federal funding is how science evolves."
5. Catch up quick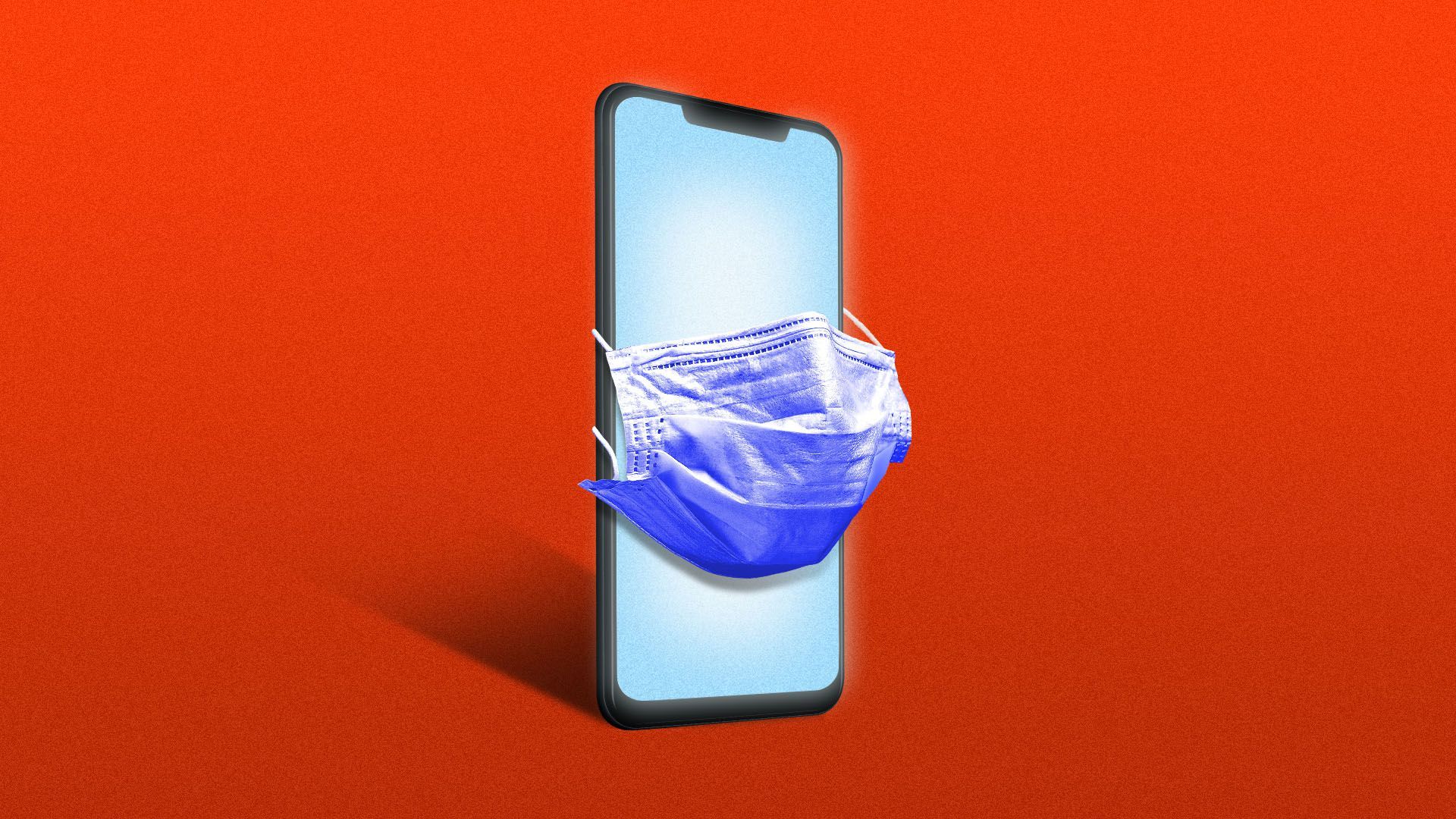 Immigrants have been turned away from pharmacies and other vaccination sites because they don't have drivers' licenses or health insurance cards — which they do not need to have. (Washington Post)
Chinese officials said the country's vaccine isn't all that effective. (Axios)
Some European countries have pulled back again on the AstraZeneca vaccine, due to blood clots in some patients who received it. (NYT)
India has stopped exporting remdesivir. (Reuters)