Good morning ... Situational awareness: Maryland will become the next state to win federal approval for a reinsurance program, according to the Baltimore Sun.
1 big thing: Even hospitals don't know what surgeries cost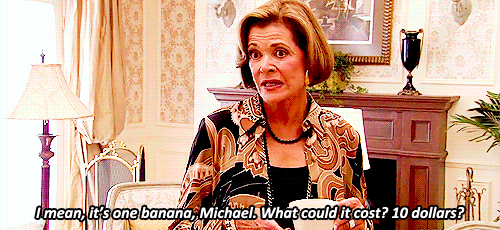 We spend a lot of time talking about how hard it is for patients to find out how much any particular health care service is going to cost them.
The Wall Street Journal uses the example of knee replacements to illustrate that difficulty, but also raises a bigger, even more frustrating point: It's hard for hospitals to figure out how much their own work costs.
The details: Gundersen Health System in Wisconsin "had no real idea what it cost to perform the surgery" and wanted to find out why it was charging a list price north of $50,000, WSJ reports.
That process entailed "an 18-month review" in which "an efficiency expert trailed doctors and nurses to record every minute of activity."
They ultimately determined that the procedure cost $10,550 — a fifth of the price the hospital had set.
The review uncovered other quality and efficiency issues. Some days, there weren't enough beds for patients after surgery, and doctors performed the procedure differently "for reasons that weren't always clear."
"Gundersen's analysis found that the hospital had been exclusively using brand-name cement, premixed with antibiotics. The hospital slashed its cement costs by 57% by switching to a generic," per WSJ. "It isn't clear how the orthopedics department came to use the brand-name cement … [one doctor] said he was perplexed when the analysis uncovered it."
My thought bubble: Good on Gundersen for trying to figure all this out, but Gundersen isn't an isolated example. This is the system we have.
And even though most of us don't pay the full sticker price for health care, our premiums and out-of-pocket costs all still flow from that top-line number — which, WSJ notes, is set "using a combination of educated guesswork and a canny assessment of market opportunity."
2. Abortion fight could derail HHS bill
Abortion and federal funding for Planned Parenthood have helped kill the annual spending bill for HHS for more than a decade. And those controversies may be back again, Axios' Caitlin Owens reports.
Sens. Rand Paul and Mike Lee have introduced an amendment to the HHS spending bill that would defund Planned Parenthood. It's unclear what's going to happen with it. 
"We are still trying to get a vote," said Conn Carroll, a spokesman for Lee. He said leadership has "not yet" indicated that will happen.
If leadership does bring the amendment up for a vote, it would be "a test of our deal on poison pills," said a Democratic leadership aide, adding that the issue is "up in the air."
Why it matters: The Senate has been doing an unusually good job moving appropriations bills, but it wouldn't be surprising if Planned Parenthood funding brings the process to an impasse yet again.
Separately, Majority Leader Mitch McConnell said Tuesday that an opioids bill is a priority after the Labor Day weekend and could potentially even be passed on a voice vote. 
"Opioids remains a very big bipartisan priority here in the Senate," he told reporters. 
3. Blues: low taxes, low claims, high profits
Blue Cross Blue Shield plans have collected billions of dollars in profit in the first six months of this year, putting 2018 on track to be one of the most lucrative years for Blues since the Affordable Care Act marketplaces went live in 2014.
Where it stands: My colleague Bob Herman reviewed the financial statements of 25 Blue Cross Blue Shield affiliates, which have a lot of negotiating and brand power in their respective states. He found:
Cumulatively, those Blues insurers made $8.6 billion in profit during the first six months of this year — a 42% increase from the same period in 2017.
The ACA's individual marketplaces remain profitable for nearly every Blues insurer.
Premiums have vastly outpaced the claims that the health insurers had to pay out to hospitals and doctors.
Blues also have benefited from the Republican law that cut corporate taxes — with several companies incurring no federal taxes or even getting rebates.
4. EPA says coal rules will cause premature deaths
The Trump administration released its plan yesterday to roll back President Obama's Clean Power Plan, relaxing limits on coal-burning power plants. The Environmental Protection Agency itself says there will be significant health consequences from the new rules, the New York Times notes.
By the numbers, per NYT: EPA "predicts its plan will see between 470 and 1,400 premature deaths annually by 2030" due to increased carbon emissions.
It also anticipates 48,000 new cases of worsening asthma and that children will miss an additional 21,000 days of school per year.
What they're saying: "Robust power plant emission regulations are one of our best tools to address climate change and protect clean air. The EPA's proposal to diminish these protections threatens the health of all Americans," the American Public Health Association said in a statement.
5. Hospitals' headwinds
Hospitals are closing left and right, especially in rural areas, Bloomberg reports. And that trend is likely to accelerate.
What's happening now: About 30 hospitals close per year, according to the industry. Analysts told Bloomberg several factors are at play:
The industry is consolidating.
Insurers are pushing their customers to use more outpatient facilities and telemedicine.
Rural hospitals have less negotiating power with managed care plans; typically see older, sicker patients; and have a harder time retaining doctors, compared with urban hospitals.
Yes, but: Despite those challenges, not-for-profit hospitals were off to a strong financial start in the first half of this year.
What we're watching today: The Senate is still working on the HHS appropriations bill.