Axios Vitals
October 23, 2017
Good morning … Open enrollment for the Affordable Care Act begins in nine days.
McConnell waiting for Trump to take the lead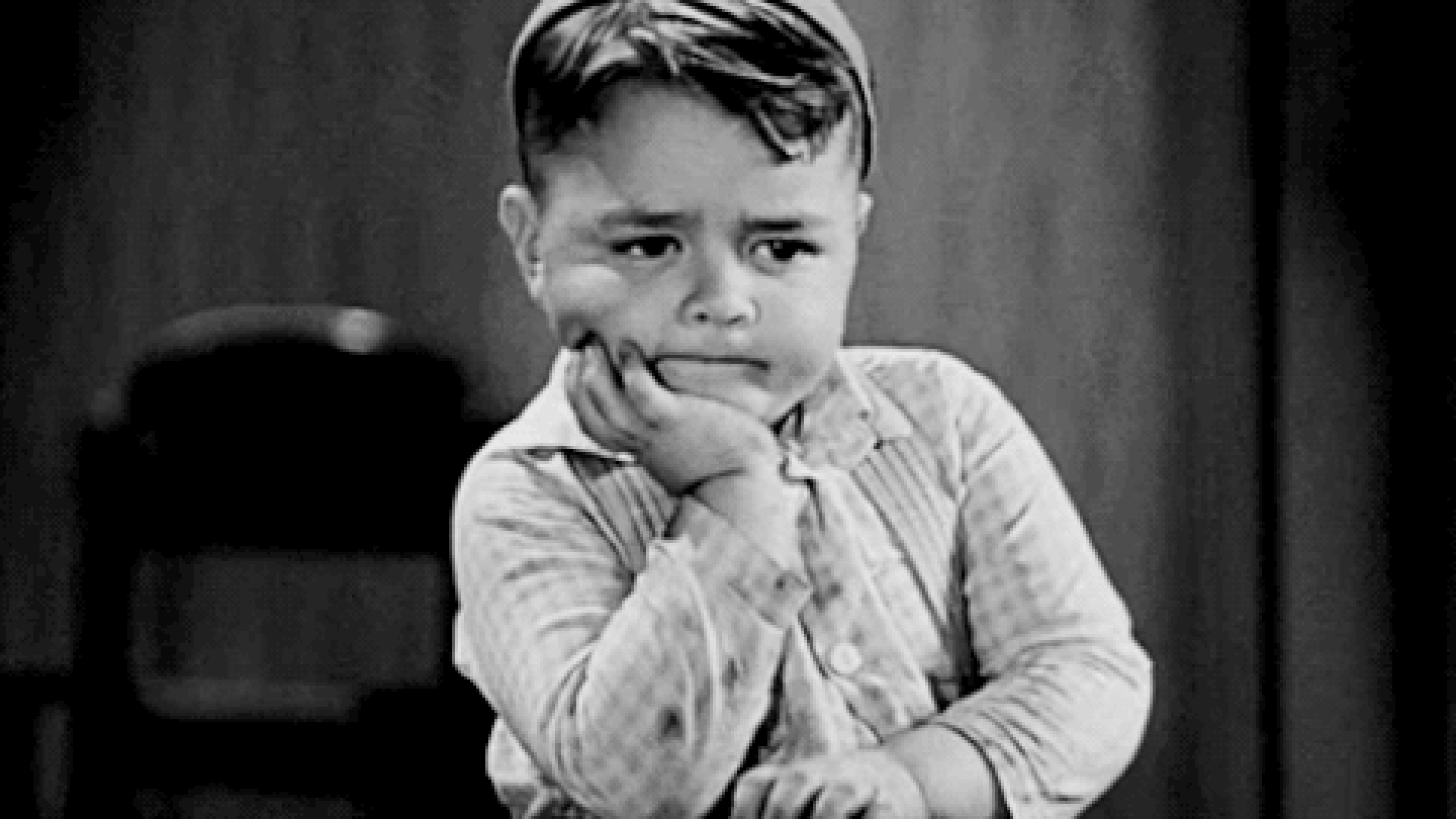 "Well, what I'm waiting [for] is to hear from President Trump what kind of health care bill he might sign," Senate Majority Leader Mitch McConnell said Sunday on CNN's "State of the Union," when asked whether he'll call a floor vote on the ACA bill sponsored by Sens. Lamar Alexander and Patty Murray.
"I think he hasn't made a final decision. When he does, and I know that we're not just debating it, but actually passing something to be signed, I would be happy to bring it up," he said.
Behind the scenes: McConnell is by no means the only Senate Republican who's not entirely clear about where Trump stands on this bill. So, what does Trump want?
The Washington Post reports that administration officials want the bill to include "retroactive relief" from the ACA's employer and individual mandates.
The bill would not alter either mandate into the future, so it's hard to see why it would soften either one retroactively. Whatever "retroactive relief" means, though, there's a good chance it would scare away the Democrats whose votes will be needed to get anything passed.
White House budget director Mick Mulvaney laid out some more predictable demands on "Fox News Sunday":"Give us more ability on association health plans, give us more ability to sell [across] state lines, give us more ability to expand health saving accounts, give us tools that actually help people and we'll talk about looking at Alexander-Murray," Mulvaney said.
Don't forget: Alexander-Murray doesn't have to pass on its own. Its ultimate prospects depend largely on what it's attached to and who has the leverage in that process.
​CSR payments get their day in court
State attorneys general and the Trump administration will face off before a federal judge this afternoon in a hearing about the ACA's cost-sharing subsidies.
What's at stake: Trump announced last week that he would quit making the ACA's cost-sharing reduction (CSR) payments. Attorneys general from 18 states sued, saying Trump is obligated to keep that money flowing.
The states also asked for a temporary order forcing Trump to keep making the payments while the broader legal challenge works its way through the system. Today's hearing, before Judge Vince Chhabria, an appointee of former President Obama, will focus on whether to grant that temporary order.
The latest:
House Republicans filed a brief on Saturday siding with the Trump administration. Because Congress has not appropriated funding for the subsidy payments, they argued, a legal order mandating those payments "would strike at the heart of the separation of powers."
The insurance industry's leading trade group, meanwhile, weighed in on the side of the states. Trump's decision to end the subsidy payments "creates serious and irreparable harm" and could lead the ACA's insurance markets into a death spiral, America's Health Insurance Plans told the court.
The odds: Anything can happen, but they favor the White House.
Re-enrollment changes could lead to bad surprises
The Washington Post flags a potentially major issue complicating the upcoming open enrollment season: People who already have coverage through the ACA's exchanges will be automatically re-enrolled in their existing plan on the last day of the enrollment window — once it's too late to make any changes.
Contrast: In the past, consumers were automatically re-enrolled, then received a notice prompting them to look around for a better deal before open enrollment closed.
Why it matters: In many cases, consumers need to go back through the shopping process to shield themselves from major premium increases — and this year's premium hikes are the biggest the exchanges have seen since they opened.
Even if their own situations haven't changed, and even if they ultimately choose the same plan, consumers who automatically re-enroll without taking a fresh trip through HealthCare.gov could be on the hook for thousands of dollars in added costs.
Keeping Alexander-Murray in context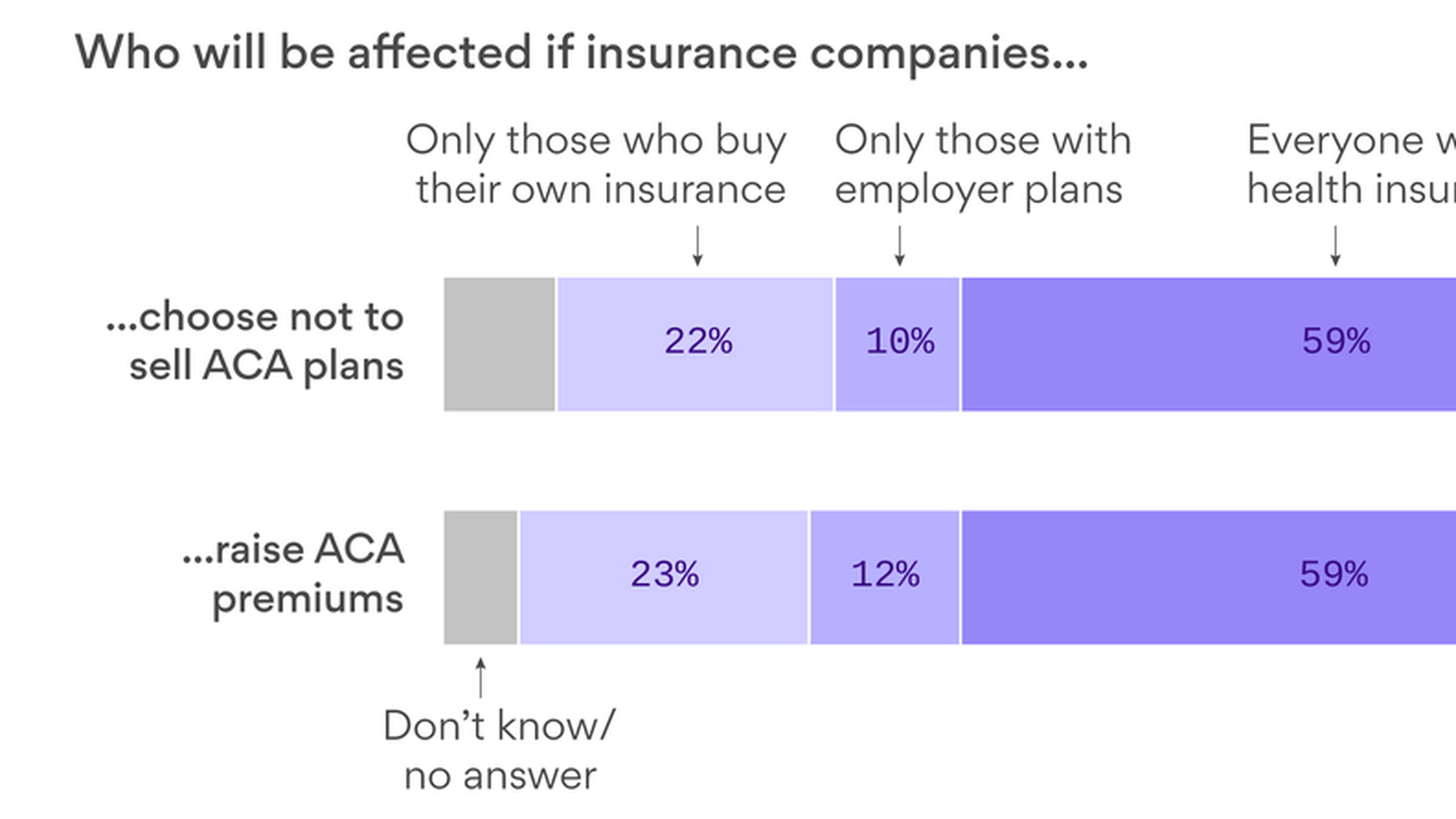 The ACA stabilization bill from Sens. Lamar Alexander and Patty Murray seems to be falling into the same trap as so much of the ACA debate: People think we're talking about a much bigger part of the health care system than we actually are.
Most of the ACA — and therefore, by definition, most of any effort to stabilize the ACA — dealt only with the individual insurance market (people who buy coverage on their own, rather than getting it from their jobs or the government). But as Kaiser Family Foundation president Drew Altman notes in his latest column, most of the public thinks Alexander-Murray would apply to everyone with health insurance.
The bottom line: It's up to experts and the media to explain Alexander-Murray for what it is — a limited measure that will never give conservatives or liberals everything they want.
​While you were weekending…
The Wall Street Journal takes a look at ACA allies' outreach efforts, as open enrollment nears.
The White House is considering a bipartisan task force to look into drug prices, according to Roll Call.
The World Health Organization decided not to name Zimbabwean president Robert Mugabe a "goodwill ambassador," following an outcry from human-rights activists.
In a New York Times op-ed, Duke University researcher David Anderson makes the case that cutting off CSRs might have been a blessing in disguise.
All 48 Senate Democrats would vote for Alexander-Murray if it came up for a floor vote, Senate Minority Leader Chuck Schumer said on "Meet the Press." Schumer dodged questions about whether Democrats would continue to negotiate a revised version of the bipartisan bill.
What we're watching this week:
Tuesday: Trump will join Senate Republicans' caucus lunch. The official agenda is focused on tax reform, but it wouldn't be too surprising if health comes up, too.
House Energy and Commerce oversight subcommittee hearing on HHS' "public health preparedness and response to the 2017 hurricane season." House Veterans Affairs Committee marks up a bill to expand the "Veterans Choice" program, which covers certain procedures for certain veterans at private, non-VA facilities.
Wednesday: Senate Aging Committee hearing on "working and aging with disabilities." House Energy and Commerce Committee hearing on federal efforts to combat the opioid crisis.
What's on your mind? [email protected]