Axios Vitals
September 26, 2017
Good morning ... Wow, who could have foreseen that a hastily written health care bill with deep Medicaid cuts and partial regulatory reforms would run into the same political problems another hastily written health care bill with deep Medicaid cuts and partial regulatory reforms ran into a few weeks earlier?
Health care is dead, until it's alive again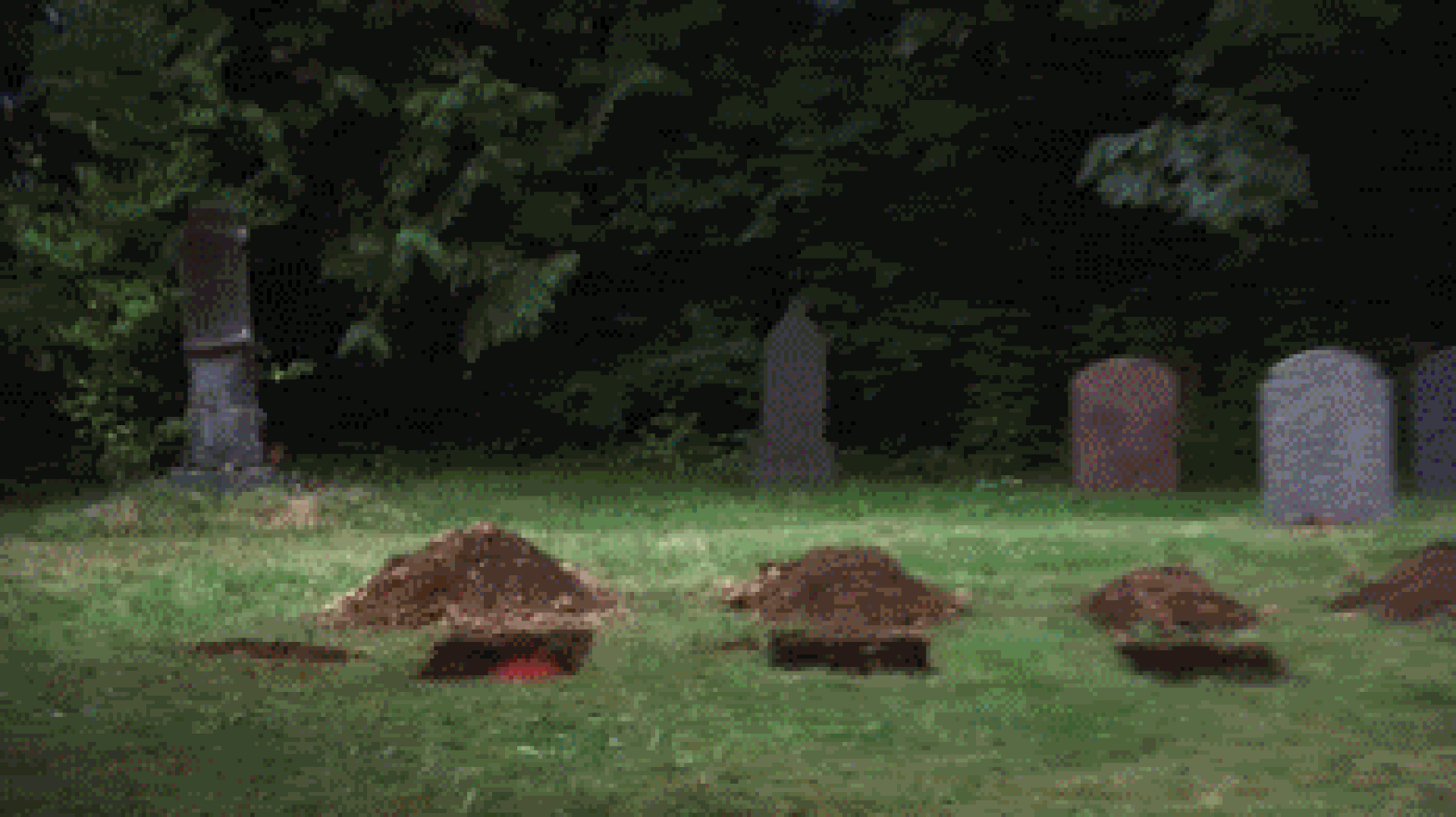 Graham-Cassidy was never all that close to 51 votes. As we said when it first started gaining steam, and have tried to reiterate since then, its outlook wasn't substantially different from the earlier Affordable Care Act repeal-and-replace attempts this summer. And it has died a similar death, sandwiched between moderate critics like Sen. Susan Collins and conservatives like Sen. Rand Paul.
Senate GOP leaders haven't yet decided whether to go ahead and hold a floor vote on the bill, despite the number of senators lined up against it.
Traditionally, the smart move would be not to vote. But everyone in the caucus is already on record for similar bills, and Majority Leader Mitch McConnell might have to keep showing bodies to donors and conservative activists until they, too, are ready to move on.
If there is a path to passage, it would be to pull the bill hard to the right, winning over Paul and locking in Sens. Ted Cruz and Mike Lee, and hope to only lose one more vote from the center (in addition to Collins) as a result of those changes. Liberal advocates will say it's not impossible, and technically they're not wrong, but it's close.
So what did Republicans get, after trying this a fourth time?
But wait: My colleague Caitlin Owens reports this morning that a growing number of Republicans want next year's budget vehicle to leave room for both tax reform and health care — while others in the GOP fear that would only sink tax reform, denying the party any real legislative achievements before the 2018 midterms.
"There's a pretty vocal 'do both tax reform and health care with FY18 reconciliation' camp," one senior GOP Senate aide told Caitlin.
But a GOP lobbyist said Senate Republicans might not have the 51 votes needed just to pass a budget vehicle in the first place, if it includes both priorities. "I think this whole thing is going to get derailed by health care," the lobbyist said.
The biggest question of Graham-Cassidy
Because the Senate still might vote on Graham-Cassidy, it's worth taking another step back to consider just how unclear this bill is. Health policy experts disagree about one of the most important points in the entire debate: whether Republicans' latest repeal-and-replace bill would preserve an ACA rule that says insurance companies can't charge you more because of a pre-existing condition.
The confusion: Nick Bagley, a health law professor at the University of Michigan, flagged the murky language yesterday.
On the one hand, as the bill lays out the ACA provisions that states would be allowed to waive, it doesn't specifically include this requirement — which would suggest states can't waive it.
On the other hand, the same section appears to assume, in a couple places, that insurers will be varying their rates based on customers' health status. It builds in certain conditions and caveats that only make sense under those circumstances — for example, allowing separate risk pools for different types of plans.
"The craziest thing is that the sloppy drafting may be intentional," Bagley wrote. "It reads to me like a deliberate effort to allow senators to read whatever they want to into the bill."
Other perspectives: Legal and health care experts are split on whether Graham-Cassidy would preserve the pre-existing condition rule.
Some think states would ultimately be allowed to waive this part of the ACA. Others said states' ability to undercut popular consumer protections is being overblown. They both agree the bill isn't clear.
The Congressional Budget Office's preliminary estimate said states would be allowed to vary their premiums based on health status, although that language has changed across different versions of the bill.
Why it matters: This is a very big part of both the ACA and the Graham-Cassidy bill. It's one of the ACA's most significant provisions; it's the core of Cassidy's fight with Jimmy Kimmel. It's vitally important to insurance premiums and state markets' stability. And it's the biggest question mark yet in a bill that has an awful lot of them.
Who's spending the most on health care? Not who you'd think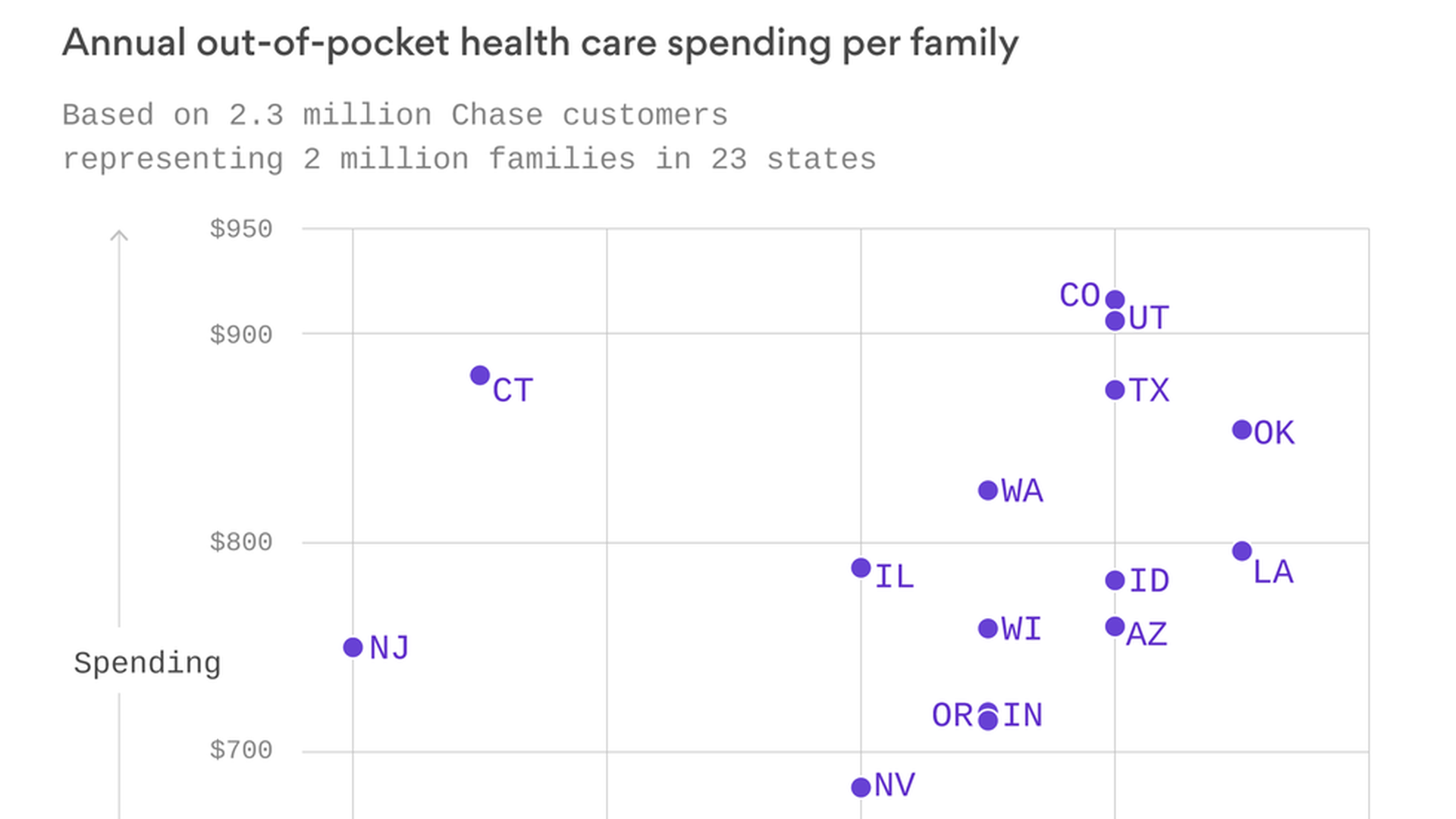 Colorado's full of healthy hikers and mountain bikers, right? Well, it also has some of the highest out-of-pocket health care spending in the country. That's according to a report being released today by the JPMorgan Chase Institute, a new initiative that's using banking data to study spending trends and the financial pressures in people's lives.
Report details: The report looks at health care spending trends in 23 states where Chase has retail branches, and it found a lot of variation, even after controlling for age and income differences:
Highest average out-of-pocket spending: Colorado ($916), Utah ($906)
Lowest average: California ($596), Michigan ($601)
Highest average spending compared to income: Oklahoma (1.7%), Louisiana (1.7%)
Lowest average: New Jersey (1%), New York (1%)
Why it's happening: The report says it's likely due to differences in health care prices, insurance coverage, and how much people are using medical care — but demographics didn't matter. There will be a deeper dive this morning at a panel discussion hosted by JPMorgan Chase (Axios' David Nather is moderating).
Read more: Check out the report here, and more data visuals here.
Labs reeling after quiet $670 million cut
Wall Street crushed the stocks of major lab companies Quest Diagnostics and LabCorp yesterday (to the tune of almost $1.5 billion in combined lost market cap) after the Centers for Medicare and Medicaid Services surreptitiously issued a plan late Friday that would slash Medicare payments to labs, Axios' Bob Herman reports.
The gritty details: Medicare pays a lot more for lab tests than commercial insurers — the exact opposite situation compared with nearly all other health care services. The new proposed rates, mandated by Congress, would cut Medicare spending to labs by $670 million in 2018 (or 21.9%). More cuts would come in 2018 and 2019. CMS gathered data on common lab billing codes and adjusted future Medicare rates based on the lower rates commercial insurers paid.
Looking ahead: Big and small lab companies are furious and have lobbyists working behind the scenes. Public comments are due by Oct. 23. It's plausible Medicare could soften the cuts in the final November rates, or delay the new rates altogether if the industry gets its way.
Income inequality kills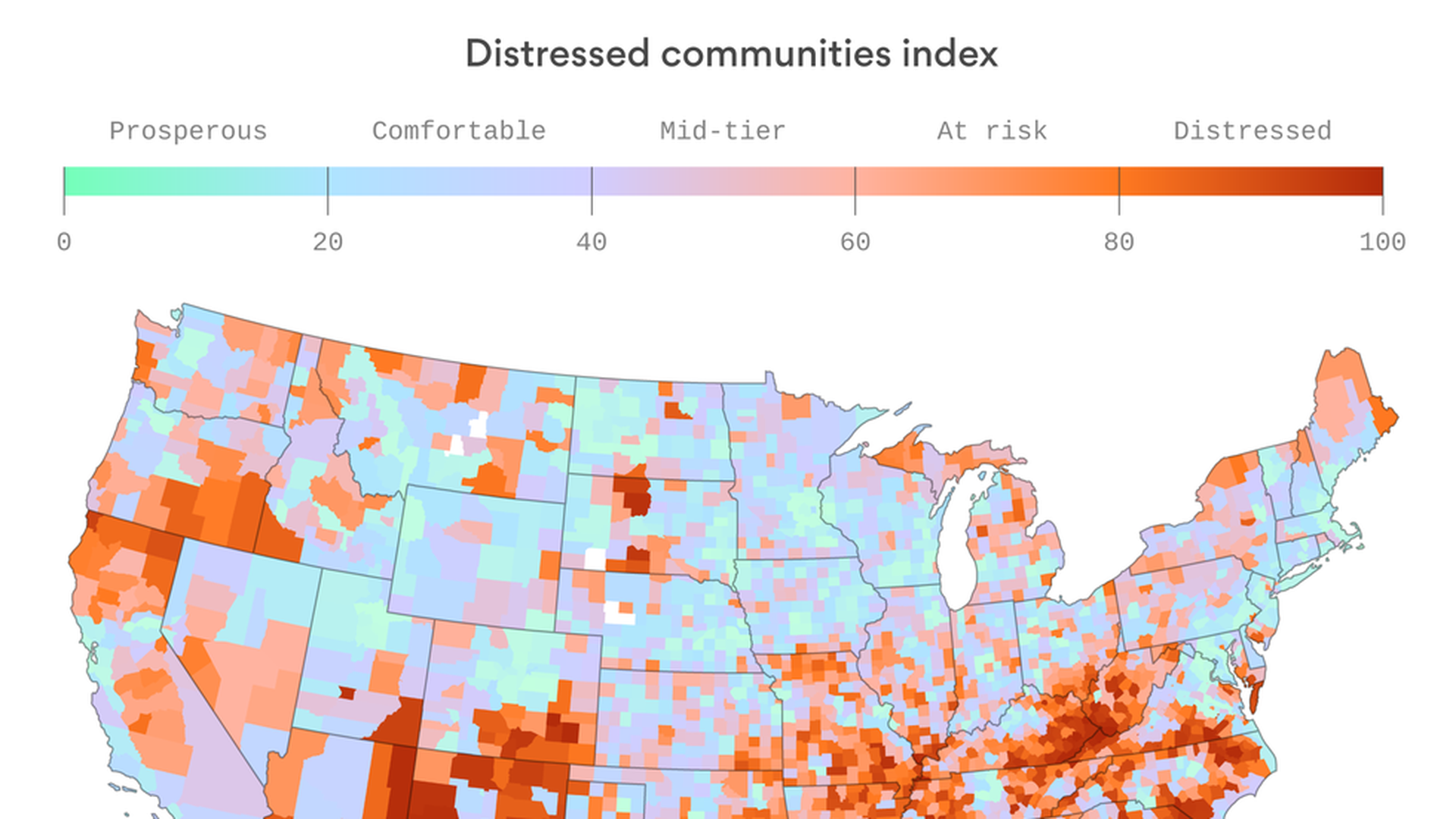 My colleagues on the tech beat here at Axios put together this striking map yesterday, showing just how deeply economic opportunity is tied to physical location. And with the concentration in employment opportunities comes a big divide in health outcomes, according to the same data from the Economic Innovation Group.
People in distressed areas die five years earlier, on average, than people in prosperous regions.
Mortality rates from mental health conditions are 64% higher in distressed areas. And in parts of Appalachia, they've increased more than 1,000-fold since the 1980s.
Not surprisingly, distressed counties receive about twice as much federal Medicaid funding as prosperous ones.
What we're watching today: Will the Senate still vote on Graham-Cassidy?
JPMorgan Chase Institute panel discussion on new report on out-of-pocket health care spending, 8 am Eastern.
What we're watching this week: Wednesday is the deadline for insurers to finalize their contracts to sell plans through the exchanges next year.
What comes next? Let me know your predictions: [email protected]