Axios Vitals
February 14, 2019
1 big thing: Everything will be a fight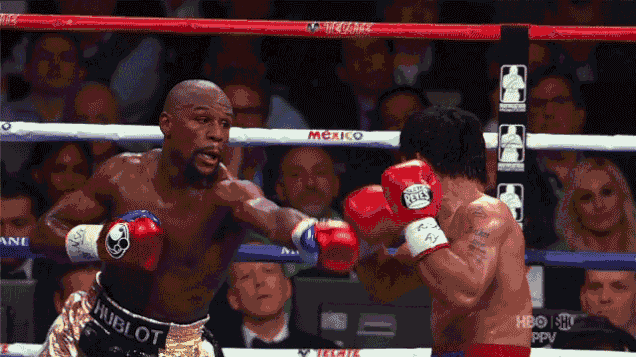 Insurers and hospitals came out swinging yesterday against Democrats' proposal to let people older than 50 buy into Medicare — a reminder that almost any expansion of public health coverage will provoke a battle with the health care industry.
Between the lines: Politically, an age-restricted Medicare buy-in is about as moderate as it gets for Democrats in the age of "Medicare for All."
It is not a proposal for universal coverage, and it's a far cry from trying to eliminate private insurance. It would be optional, only a relatively small slice of people would have the option, and they would need to pay a monthly premium.
Yes, but: Being on the more moderate end of the political spectrum does not shield you from a fight.
Expanding Medicare would hurt hospitals' bottom lines, because Medicare pays hospitals less than private insurance does.
That's why the Federation of American Hospitals said yesterday that the idea "would harm more Americans than it would help."
The buy-in plan would primarily compete with employer-based health coverage (that's what people between 50 and 65 are likely to have). And America's Health Insurance Plans said the idea "is a slippery slope to government-run health care for every American."
The bottom line: Any proposal that would compete with (never mind eliminate) private coverage, particularly employer coverage, will meet this kind of resistance.
That's why Medicaid is the public program Democrats and industry can agree to love. Expanded access to Medicaid has rarely been an alternative to commercial insurance — it's usually an alternative to being uninsured.
The uninsured were the primary beneficiaries of the Affordable Care Act's Medicaid expansion, and the Medicaid buy-in proposals now popping in the states are aimed at the people who are most likely to be foregoing private ACA coverage because of its cost.
2. Device makers disappoint Wall Street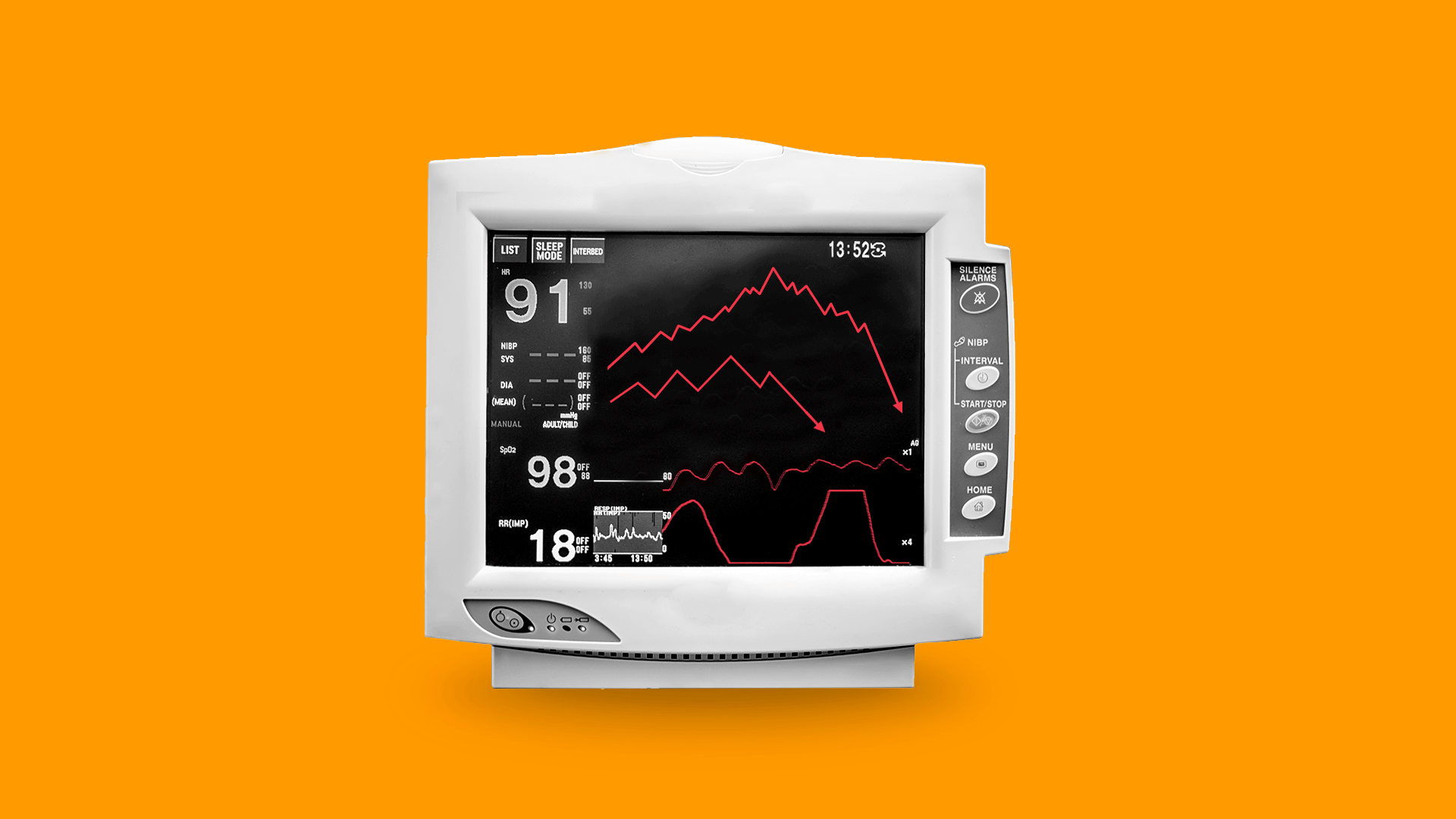 Medical device companies are falling short of Wall Street's profit expectations, Axios' Courtenay Brown and Bob Herman report this morning.
By the numbers: Of the 26 health care device and equipment makers in the S&P 500, 11 missed Wall Street's expectations for 2019 guidance, according to FactSet.
The sector only accounts for 5% of the S&P 500, yet they represent 20% of all companies that gave downbeat forecasts — second only to tech.
The big picture: Many of these companies, which sell products that help keep people alive like heart valves, IV bags and dental equipment, make sizable portions of their revenues abroad.
Six of the 11 companies that missed on guidance make at least 50% of their revenue abroad.
What they're saying: As fears of an earnings recession this year stir, these executives are blaming the strong U.S. dollar for less-than-expected profits in upcoming quarters.
Our thought bubble: A guide-down of one quarter's worth of earnings doesn't change the necessity, market power or overall profitability of these companies.
It just reflects some of the volatility that comes with selling medical products in other, more regulated health care systems overseas.
For more smart business news like this, delivered to your inbox every day, subscribe to Axios Markets.
3. Consolidation doesn't improve care
Hospitals have been buying up physicians' practices at a record clip. But Modern Healthcare flags a new study that found the quality of care isn't improving as a result.
Details: The study compared doctors who were employed by the hospital where they practiced against doctors who contracted with their hospitals.
There was no difference in readmission rates between the two groups, and they performed equally well on 21 out of 29 specific quality measures.
It is not the first study to reach this conclusion.
Furthermore, hospitals in highly concentrated markets received lower satisfaction scores from their patients.
"There are less incentives to keep patients happy when they don't have a competitor down the road to go to," Marah Short, the study's lead author, told Modern Healthcare.
The bottom line: All this consolidation doesn't appear to be improving quality — and it's not lowering costs, either.
4. Dems' divide over ACA lawsuit
Congress could easily get rid of the GOP lawsuit that threatens the entire Affordable Care Act — if Democrats want to force the issue. But 2 of the smartest pro-ACA legal experts are divided over whether that's a good strategy.
Refresher: The lawsuit, filed by Republicans attorneys general, argues that the ACA's individual mandate is invalid because Congress has zeroed out the penalty for not having insurance — and the penalty, not the mandate it was enforcing, is what the Supreme Court upheld in 2012.
A great many legal experts consider this argument a long shot, but it won the first round of legal proceedings.
There's an easy fix: Just repeal the mandate. It's not in effect, and realistically, Democrats are unlikely to ever raise the penalty back above $0.
What they're saying:
Go for it, says University of Michigan law professor Nick Bagley At best, Democrats would neutralize a lawsuit that could undo the ACA. At worst, they'd be putting Republicans on the record about the future of protections for people with pre-existing conditions.
Not so fast, argues Washington & Lee's Tim Jost. He's afraid that if Democrats attempted such a fix but failed, conservative judges could take it as a tacit admission that there's a problem, and use that as a pretext to strike down the ACA.
Go deeper: Andrew Sprung, one of the Internet's best ACA resources, spoke to both Bagley and Jost and has a good roundup about all this on his blog.
5. Yes, this is a dancing fentanyl spray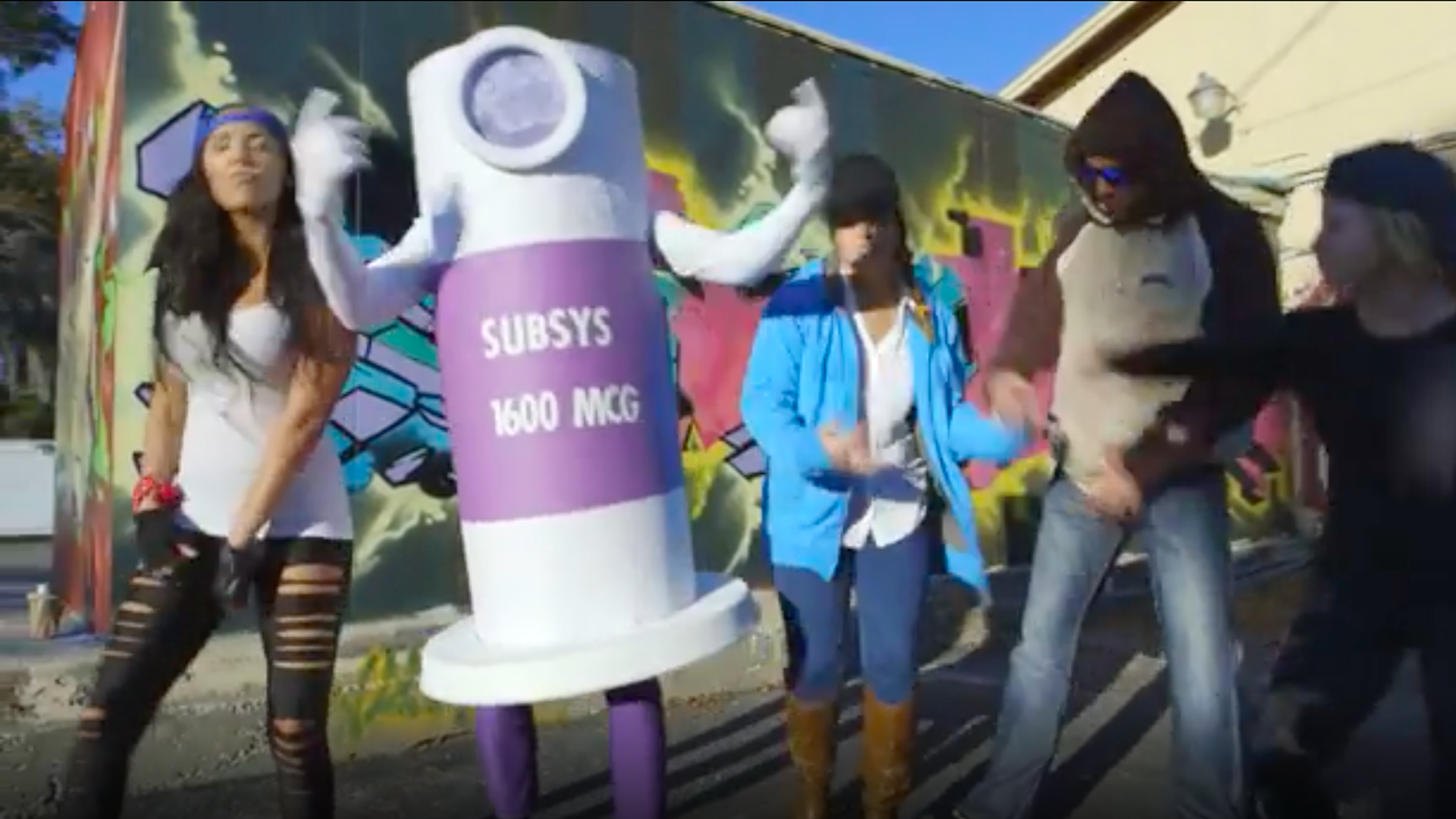 The racketeering trial for former Insys Therapeutics executives has already had some wild moments. Who could forget the former stripper turned sales exec who said she gave a doctor a lap dance to get him to prescribe Susbys, the company's fentanyl spray?
Well, here's another one: Prosecutors yesterday played for the jury a rap video that was produced for, and starred, members of the company's sales team — alongside a rapping bottle of the biggest dose of Subsys.
Details, as reported by the Boston Globe:
"The five-minute video debuted in 2015 at an Insys national sales staff meeting, according to federal prosecutors."
"The video ends when the rapper in the Subsys bottle removes the costume, flexes his arms, and whoops around. It turns out to be Alec Burlakoff, who at the time was Insys's hard-driving vice president of sales."
"Prosecutors say Burlakoff was a driving force in the alleged conspiracy to get doctors and other practitioners to prescribe Subsys by plying them with illegal payments. He pleaded guilty to a count of racketeering conspiracy in November and is expected to testify against the defendants."
Why it matters: Companies make silly videos all the time, so that part alone is more amusing than scandalous — but of course most companies aren't making their silly videos in the service of boosting sales for a highly addictive drug.
Also during yesterday's testimony, former CEO Michael Babich said Insys "owned" several doctors, because it had paid them so much to prescribe Subsys.