Axios Vitals
March 20, 2019
Good morning ... Readers who hate cocktails: Good news! They invented a cocktail machine just for you, for some reason.
Readers in San Francisco: Better news! You're invited to The Hometown Tour's 2019 kickoff tomorrow at 8:30am. Join Axios' Ina Fried for a series of conversations digging into San Francisco's housing crisis and its most innovative solutions. RSVP.
1 big thing: Work requirements aren't boosting work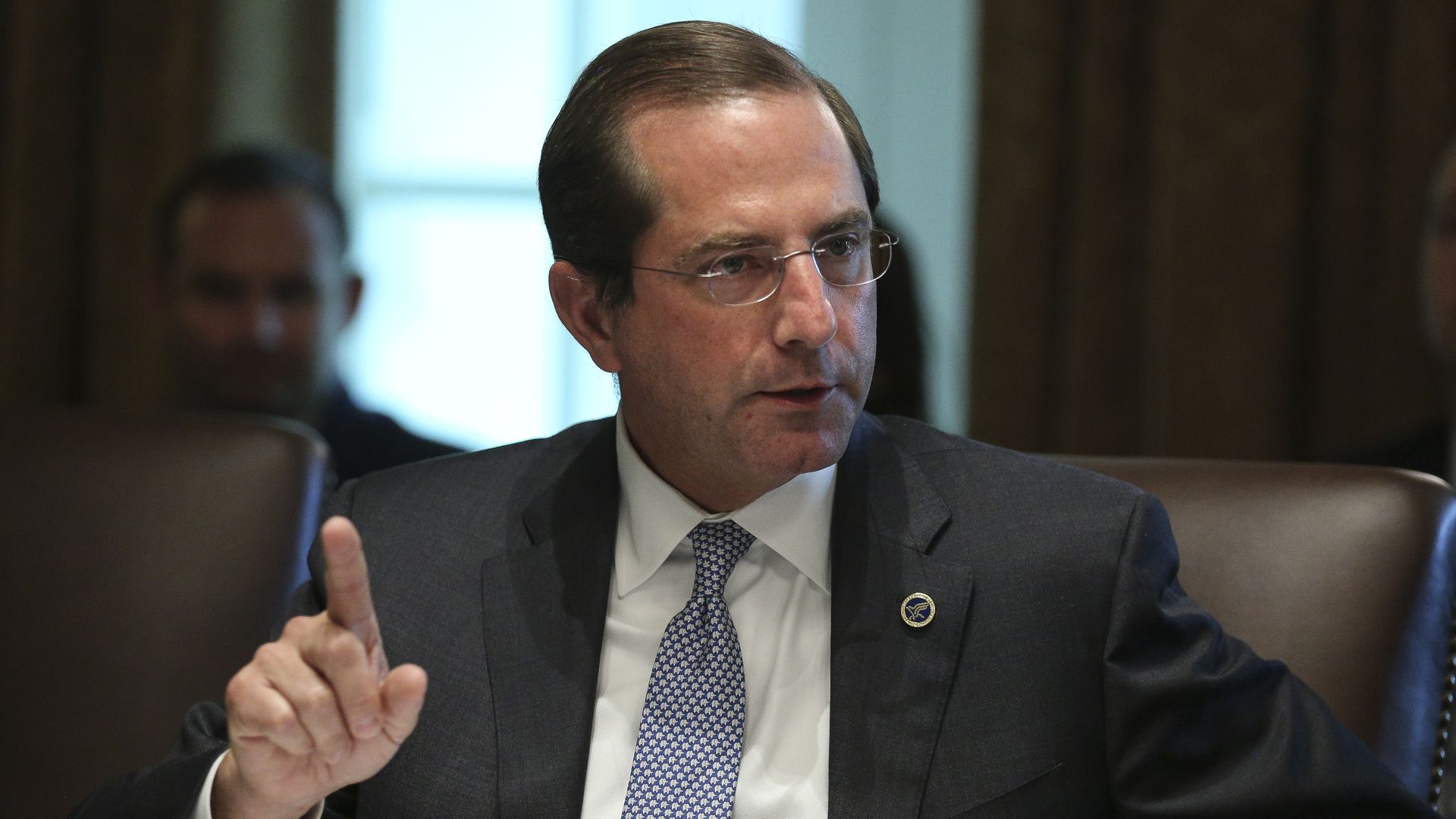 When Arkansas became the first state to enforce work requirements in its Medicaid program, thousands lost their coverage. Most of those people haven't found jobs, according to an analysis of state data by the Center on Budget and Policy Priorities, and are still uninsured.
Why it matters: The Trump administration has argued that work requirements will help people get off of the government program and into the workforce — part of a broader reframing of Medicaid as more of a welfare program than a source of insurance.
By the numbers: Of the roughly 18,000 Arkansans who lost their coverage last year due to the new rules, only about 2,000 have re-enrolled in 2019, according to HHS. 
"That seems a fairly strong indication that the individuals who left the program were doing so because they got a job," HHS Secretary Alex Azar told the Senate Finance Committee last week.
Reality check: Only 1,981 of those people matched entries in the state's database of new hires, CBPP says, suggesting that the rest didn't find work.
Even that number may be overstated, because the database includes people who found new work for a short time, and those who switched jobs.
It also doesn't say whether people who found employment get health coverage through those jobs.
2. The latest on executive pay
The CEOs of 23 prominent health care companies earned more than $632 million in 2018, based on the actual value of cashed-out stock, according to my colleague Bob Herman's most recent tally of federal securities documents.
Some early takeaways:
The highest-paid pharmaceutical executive so far for 2018 was Pfizer's outgoing CEO, Ian Read, who made $47 million.
The two CEOs with the highest overall pay were still HCA Healthcare's R. Milton Johnson ($109 million) and Intuitive Surgical's Gary Guthart ($99 million).
Flying under the radar as one of the highest-paid health care executives was Ari Bousbib, who heads the pharmaceutical data and consulting company IQVIA. He made $77 million in 2018 and has made $137 million since 2016, when Quintiles and IMS Health merged to form IQVIA.
When Express Scripts CEO Tim Wentworth joined Cigna last year, he took home $9 million in retention pay and agreed to "perpetual" agreements to never divulge anything about the company.
The bottom line: Executives of publicly traded companies get paid mostly in stock, so their incentives are to raise the stock price as much as possible. In health care, that often means contradicting the industry's line of "patient-centered care."
3. What to do about surprise bills
UnitedHealth Group is joining the insurance industry's call for government rate-setting as a way to combat surprise hospital bills.
"The single most important element that policy-makers must include in surprise billing reforms is a benchmark rate" for out-of-network care, the insurance giant says in a new letter to congressional leaders.
That rate, United said, should be based on Medicare's payments or an average of the provider's in-network rates.
United's proposal echoes one earlier in the week from the industry's largest trade organization. (United is not a member of that group.)
Vox's Sarah Kliff, meanwhile, takes a look at another option: Requiring a binding arbitration process between hospitals and insurers, as New York state does.
New York's law was designed to give both insurers and hospitals an incentive to come up with reasonable rates, so that they're more likely to win arbitration proceedings.
That approach has largely worked, though there are some holes — if you get incorrect information about whether a provider is in- or out-of-network, for example, you're not protected by the arbitration process.
The circular intrigue: Arbitration can protect patients from surprise bills. But it's not designed as a solution for the larger problem of the country's health care bills.
For that, Kliff notes, you'd likely be looking to something more like direct rate regulation — which insurers are now endorsing, but only within the smaller context of surprise bills.
4. FDA still may pull vape pods off the shelves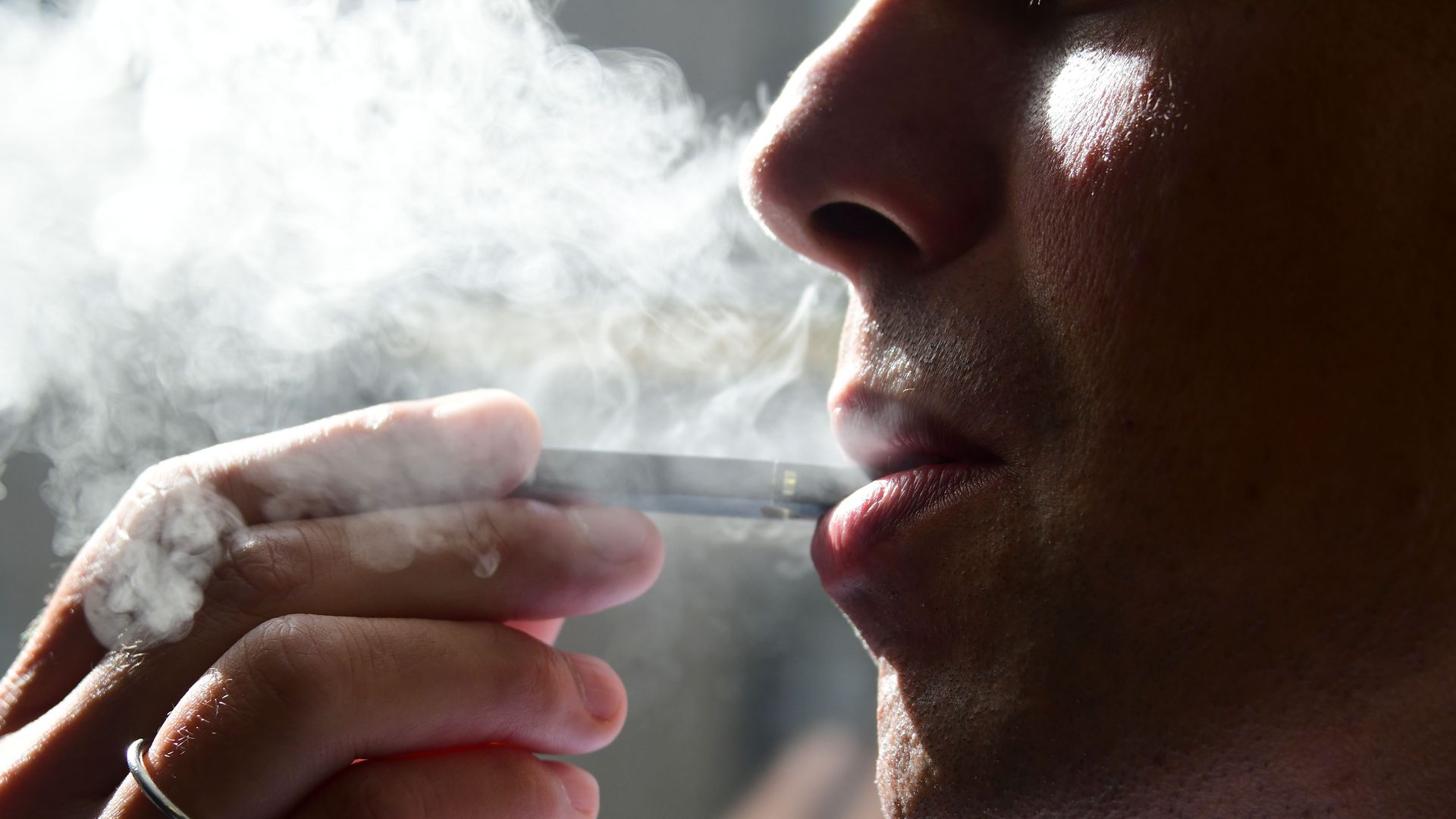 FDA commissioner Scott Gottlieb is still butting heads with tobacco companies on his way out the door, he said yesterday.
Details, all via Bloomberg's Anna Edney, who interviewed Gottlieb after he spoke at the Brookings Institution yesterday:
Gottlieb said he held a "difficult" meeting last week with executives from Juul and Altria. He called that meeting after being frustrated by Altria's investment in Juul.
"The e-cigarette industry has been overly dismissive" of the risk of addiction among teens, Gottlieb said.
He "raised the possibility of temporarily pulling pod-based nicotine products off the market if youth vaping numbers continue to rise substantially," Edney reports.
Situational awareness: Gottlieb said his last day on the job will be April 5, and after that he'll be taking his daughters to Disney World.
5. WHO panel wants rules for gene editing
A group of top global scientists yesterday declined to sign on to their colleagues' calls for a moratorium on gene editing, but warned it would be "irresponsible" to allow it in clinical practice, Axios' Eileen Drage O'Reilly reports.
What they're saying: A World Health Organization committee said there's an "urgent need" to create an international registry of all human genome research — and that "it is irresponsible at this time for anyone to proceed with a clinical application of human germline editing."