May 09, 2018
Good morning ... Situational awareness: President Trump's big speech on drug pricing has been rescheduled for Friday, May 11. Health and Human Services Secretary Alex Azar will join him.
1 big thing: How Azar compares to Price
(Spoiler alert: Favorably.)
Azar has only been on the job a little over three months, but people who work with HHS already see a big change from the days of former Secretary Tom Price.
And for the most part, as they recount those differences to my colleague Caitlin Owens, they seem to prefer Azar.
The big picture: To be sure, one giant commonality between Azar and Price is the effort to chip away at the Affordable Care Act, while also presiding over similar rollbacks to Medicaid. After that, though, the two men are very different.
Price, a former doctor, never seemed especially enthusiastic about HHS taking the lead in shifting doctors' and other providers' payments away from a fee-for-service model. Azar, on the other hand, talks about that transition a lot.
A person who worked with both secretaries described Azar as very "hands-on" and wonky — a change from Price.
Azar also has more experience with the bureaucracy, having worked at HHS during the Bush administration.
"Price was the guy refilling the punch bowl — the guardian of a fee-for-service system exposed as an unsuccessful and unscrupulous Secretary. Azar is the reformer who knows the role government must play in helping transition to a better-value health care system," one well-connected industry lobbyist told Caitlin.
2. Novartis paid Trump lawyer Michael Cohen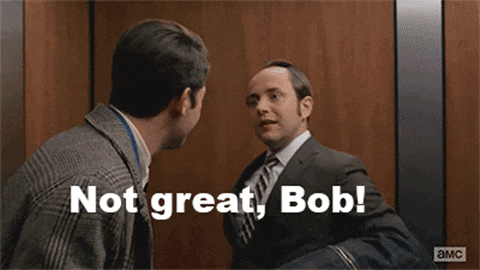 This newsletter remained a Stormy Daniels-free zone for as long as possible, but I guess we all get sucked into the vortex sooner or later...
Driving the news: A subsidiary of drug manufacturer Novartis paid nearly $400,000 to a company controlled by Michael Cohen, Trump's personal lawyer, according to the New York Times.
The company, Essential Consultants, is the vehicle through which Cohen made his now-famous payment to Stormy Daniels.
The payments were made in four installments, between October 2017 and January 2018, per NYT.
Novartis said its relationship with Cohen's company has expired.
Why it matters: Novartis is not the only large company that reportedly made substantial payments to Cohen's firm, which aren't disclosed like traditional lobbying activity and will undoubtedly raise questions about whether those corporations were paying for access to the president.
At an absolute minimum, it's not a great look. These payments are in the news because a firm tied to a Russian oligarch also reportedly paid Essential Consultants for its services. With both a possible Russian connection and a Stormy Daniels connection, this story won't be going away anytime soon.
3. What yesterday's races mean for health care
Honestly, not a lot.
Don Blankenship's loss in the West Virginia Senate primary gives Republicans a better chance of beating Democratic Sen. Joe Manchin, and therefore a better shot at maintaining the status quo in the Senate — a status quo that already couldn't deliver an ACA repeal.
Rich Cordray's victory in Ohio's gubernatorial primary improves Democrats' odds of winning that seat in the fall. The biggest impact there would likely be on Medicaid. Ohio is already an expansion state, but outgoing Gov. John Kasich has submitted a proposal for work requirements that Cordray may not want to continue.
4. Monopoly pricing is real
Hospitals make a lot of money off patients who get health coverage through their jobs, and hospitals with little or no competition have the power to set their rates at will, according to a newly revised research paper.
The context: This paper builds on previous work that shows Medicare spending is almost entirely driven by the quantity of services, while private insurance spending is driven heavily by the prices and market power of hospitals.
That's increasingly a concern as more systems merge into dominant regional and national players, my colleague Bob Herman notes.
Key quotes, from the paper:
"Insurers pay substantially different prices for the same services at the same hospital."
"Prices at monopoly hospitals are 12 percent higher than those in markets with four or more rivals."
"If private prices were set at 120 percent of Medicare rates rather than at their current levels, inpatient spending on the privately insured would drop by 19.7 percent."
5. Lamar Alexander gives up
Sen. Lamar Alexander has officially thrown in the towel on a bipartisan bill to stabilize the ACA.
He said in a letter to allies that "Democrats are not willing even to make modest temporary changes with which they agree. So now efforts to help Americans paying skyrocketing premiums will turn to the Trump Administration and the states."
Between the lines: Alexander praised the administration's proposal to expand access to association health plans — policies that allow similarly situated people to band together basically as if they were under the umbrella of one large employer.
But he was less gung-ho about the other half of the administration's current efforts, which would expand access to short-term insurance plans that often provide a relatively skimpy set of benefits.
Alexander's letter mentions proposed rules "that would reaffirm the role of states in regulating short term health insurance," which could provide an alternative for people who can't afford ACA coverage.
The Trump administration is expanding access to short-term plans. States cannot expand it further. Their role is, primarily, to either limit the length of time people can have this coverage, or force it to cover more.
6. Congo declares Ebola outbreak
Congo confirmed two cases of Ebola and has declared an outbreak. Roughly 21 people have shown symptoms consistent with the virus, of whom 17 died, the Associated Press reports.
Congo has had other Ebola outbreaks in the past, but was not tied to the massive outbreak in 2014 that caused so much controversy here in the U.S.
What we're watching today: Azar speaks to the American Hospital Association at 8am.
What else is going on? Let me know: [email protected].