Axios Vitals
October 29, 2018
Good morning ... Loyal readers of this newsletter may know I'm a big fan of Iceland. I'd be lying if I said I had never enjoyed one too many pints of Gull, the ubiquitous and very refreshing Icelandic beer. But at least I never drank all the beer in downtown Reykjavik, as a large group of Americans sailors and Marines did last week.
1 big thing: Pharma's friends stay on the sidelines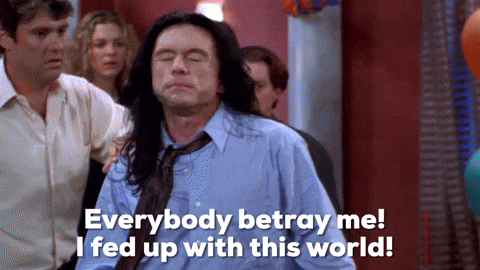 Hey, remember when Republicans and the pharmaceutical industry were friends? The pharmaceutical industry does.
Between the lines: Republicans on Capitol Hill barely made a peep last week after the Trump administration rolled out a drug-pricing plan that arguably goes further than the Obama administration ever attempted.
The drug industry was "blindsided" by last week's proposal, which was far more aggressive than anything they had expected to see from a Republican administration, my colleague Jonathan Swan and I reported this weekend.
This is pharma's second notable setback in just a few months. It was also caught off guard by a Medicare change in a recent spending bill, and failed to persuade lawmakers to reverse that policy in their opioids legislation.
"It's a totally new day when it comes to how congressional Republicans message this," a pharmaceutical industry lobbyist told Axios of last week's proposal. "This used to be kind of off limits, and it's definitely not now. And not only is it not off limits, it's kind of popular for them to talk about."
The big picture: Pharma has suffered very close to zero political losses for the past several years, thanks in part to strong lobbying and aggressive campaign contributions, which have tended to favor Republicans.
Pharma industry PACs have given almost $9 million to Republican candidates this cycle, according to the Center for Responsive Politics, on top of $11 million in 2016 and $9 million in 2014.
Is the romance over? Not necessarily, the industry lobbyist said — Republicans are still a better bet for pharma than increasingly progressive Democrats.
A lot will depend on whether Trump's plan actually comes to fruition. The lobbyist said Republicans will likely say some of it needs to work its way through Congress — where it's likely to die — even if they didn't say much on the merits last week.
The bottom line: "The real fear is, what else is to come?" the lobbyist said. "If this is where we are 2 weeks before the election, and the House actually does flip, what are we going to see next year?"
2. What Trump's drug pricing plan doesn't do
The Trump administration's plan to piggyback off of international drug pricing would be a lot stronger if it went after the patent process, Thomas Bollyky, a senior fellow for global health at the Council on Foreign Relations, writes for Axios Expert Voices.
The big picture: The patent system is especially powerful for complex biologic drugs. Manufacturers have been able to keep a large number of "biosimilars" — comparable to generic biologics — off the market in the U.S., while approvals have moved faster in Europe.
"Easing the regulatory hurdles and excessive patent litigation that keeps biosimilars off the U.S. market

would do more

to reduce drug spending than anything Trump proposed," Bollyky writes.
3. Dialysis ballot measure breaks spending records
The dialysis industry has raised $110 million to kill a California ballot measure that would cap company profits — a "record for spending by one side on any statewide ballot measure," according to Harriet Rowan of Kaiser Health News.
Why it matters: The dialysis industry already scored a win when Gov. Jerry Brown vetoed a bill that would have capped dialysis clinic rates if they had financial ties to charities that subsidize patients' commercial insurance.
This ballot measure, if passed, would be an even bigger threat to dialysis company profits.
By the numbers: The two largest dialysis conglomerates, DaVita and Fresenius, contributed $100 million of the total.
Where it stands: Wall Street analysts who have followed the ballot measure over the past few months give it pretty low odds of voter approval, Axios' Bob Herman reports. It doesn't help that every major California newspaper ran an editorial against it.
4. Amazon paid less than $1 billion for PillPack
Amazon's purchase of mail-order pharmacy PillPack technically cost less than its reported $1 billion price tag, according to Amazon's latest quarterly SEC filing (h/t Bloomberg's Shira Ovide).
The bottom line, from Bob: Amazon paid $753 million for PillPack, "net of cash acquired," according to the filing.
That means if you include the cash PillPack had on hand, the total value of the deal rises to around $1 billion. Still a lot of money either way.
Go deeper: Amazon's buyout of PillPack is just a start.
5. Holes remain in the ACA shopping process
Many of the exchanges for Affordable Care Act insurance still don't have especially sophisticated tools to help consumers understand their costs, according to a review by the Council for Affordable Health Coverage, an industry group.
Where it stands: CAHC faulted several exchanges, including HealthCare.gov, for their out-of-pocket cost calculators and the information they provide to shoppers about different insurance plans' drug coverage.
The industry coalition says most exchanges are getting incrementally better from year to year, but that their remaining weaknesses indicate that there should be more privately run exchanges, which would connect to the centralized federal data hub.
— Correction: An earlier version of this item misstated the name of the Council for Affordable Health Coverage.
6. While you were weekending ...