Axios Vitals
February 27, 2019
Good morning ... If you haven't, take a minute to read the New York Times' obituary for Bill Jenkins, who helped uncover that government scientists were lying to black men about treating their syphilis, and then devoted the rest of his life to reducing racial disparities in health.
1 big thing: A new marker on "Medicare for All"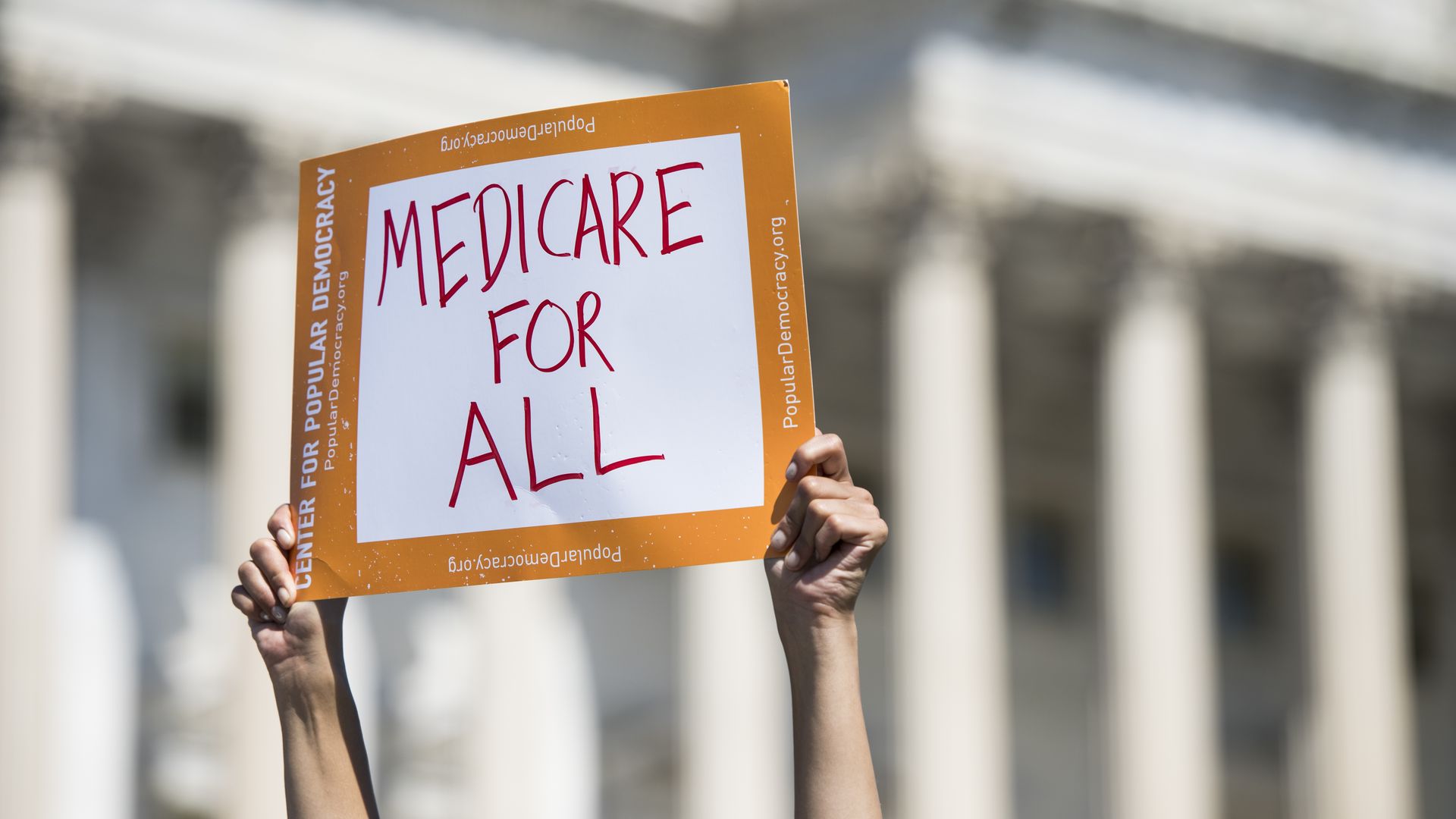 Even Sen. Bernie Sanders can get outflanked in the race to define "Medicare for All."
Driving the news: Rep. Pramila Jayapal (D-Wash.) is set to introduce a bill today that would go even further than Sanders' sweeping proposal.
Many of the broad strokes are the same: Both bills would eliminate most private insurance and most existing federal health programs, moving everyone in the country into a new single-payer system. Neither would allow co-pays or deductibles.
Jayapal's version, though, would cover some things Sanders' bill wouldn't — most significantly, long-term care like nursing homes. It also calls for a 2-year phase-in period, compared to Sanders' 4 years.
Why it matters: Even as moderates and more conventional liberals are freaking out over the politics of such a dramatic upheaval, the left is still moving left, laying down ever-more-ambitious markers as they gain more and more influence over their party.
What we don't know: The cost.
Sanders' bill would cost about the same as the status quo; money we're currently spending on premiums and out-of-pocket costs would need to be turned into taxes.
Jayapal's bill is more expansive than Sanders' and therefore would likely be more expensive. But it doesn't have a price tag yet, nor does Jayapal have a plan to cover whatever that cost may be.
What we're watching: For my money, the most interesting policy component of this bill is the way it would control health care spending.
Jayapal would put hospitals and nursing facilities under a "global budget" — a firm cap on how much the program will spend each year, which would be divvied up in lump sums each quarter. (Maryland has a similar system.)
Individual doctors, meanwhile, would be paid for each service they provide — a return to the fee-for-service model the existing Medicare program is trying to abandon.
Go deeper: What "Medicare for All" could look like
2. Pharma won the big pharma hearing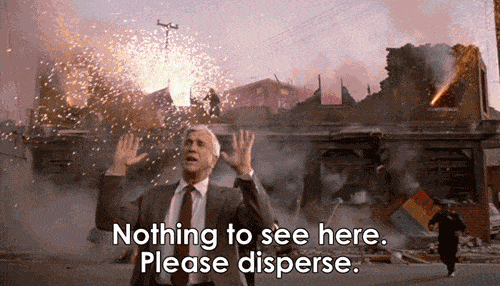 Seven of the pharmaceutical industry's top CEOs came to Capitol Hill yesterday, spent a few hours pointing the finger at pharmacy benefit managers, and went home largely unscathed.
Between the lines: The pharma CEOs were able to stick to their plan. No one on the Finance Committee backed any of them into a corner, or knocked them very far off their talking points, or made them commit to anything they might regret. Their stocks were unaffected.
Most notably, the CEOs praised the Trump administration's plan to eliminate PBM rebates in Medicare. But they didn't commit to lowering their list prices as a result; some suggested that might only happen if Congress also eliminates rebates in commercial insurance.
Yes, but: Pharma isn't out of the woods. The headwinds it faced before the hearing — the general political climate, the nascent bipartisan interest in patent reform, and an unpredictable administration — are all still there. And this isn't the end of congressional oversight on drug prices.
My thought bubble: The committee's hearing may not have been industry's dream. In pharma's ideal world, it wouldn't have happened at all. But it was awfully close to the next-best thing.
3. The cost of evergreening
Axios' Bob Herman digs into some new research this morning about the costs of "evergreening" — extending a drug's patent protections by making relatively minor changes to it.
State Medicaid programs paid an extra $9.4 billion from 2008 to 2016 on a handful of drugs that gained new market exclusivity through various forms of evergreening, according to a study in the Journal of Managed Care & Specialty Pharmacy.
New exclusivity protections awarded by the FDA to a brand-name cancer drug made by Eagle Pharmaceuticals could raise costs by $3 billion as competing generics are locked out, Zachary Brennan of RAPS Regulatory Focus reports.
The bottom line: Building a moat around those products is how drug companies squeeze extra dollars out of the system, even after taking the big initial step of setting their list prices.
4. Study: "Overlapping surgery" is safe
If you knew you surgeon was doing 2 operations at once, would you be worried? Well, relax. "Overlapping surgeries" are safe, according to a new study published in the Journal of the American Medical Association.
How it works: Surgeons will sometimes begin one operation while another one is still underway.
"Typically, trainees or nonphysician clinicians perform the less complicated portions of a procedure, while the primary surgeon moves between cases to perform the critical portions of the operations," the JAMA study explains.
It's safe, the study found.
This study found that the rates of death and post-surgical complications were about the same for overlapping and non-overlapping surgeries. Previous academic work has reached similar conclusions, though some of those studies were more limited.
Go deeper: The Boston Globe's Spotlight team exposed concerns about the safety of concurrent surgeries — and a fierce internal clash over the practice within Massachusetts General Hospital — in a 2015 investigation.
5. Who leaves Medicare Advantage
Another one from JAMA: Sicker and lower-income seniors are the most likely to transfer out of Medicare Advantage and into traditional Medicare — which may be inflating MA plans' quality rankings somewhat.
Details: Researchers found that enrollees with complex medical needs, and those who are eligible for both Medicare and Medicaid, are significantly more likely than healthier or wealthier patients to leave MA for traditional Medicare.
People eligible for both Medicare and Medicaid are generally among the sickest and most expensive patients in the country.
The study offers several possible explanations:
MA plans control their costs in part through narrow provider networks and restrictions like prior authorization, which can be a bigger problem the more health services you need.
Enrollees with a higher socioeconomic status may also make more informed decisions when they initially select an MA plan, the authors said.
The intrigue: Disenrollment is just 1 of the dozens of factors that go into MA plans' quality ratings. So some plans may be achieving a higher rating despite low satisfaction from "high-need" enrollees.
Correction: Yesterday's Vitals misstated how much money is at stake in the legal wrangling between Cigna and Anthem. Cigna says Anthem owes it $16 billion; Anthem says Cigna owes it $20 billion. Both sums are in billions — not millions. I apologize for the error.