July 27, 2018
1 big thing: ACA lawsuits will never end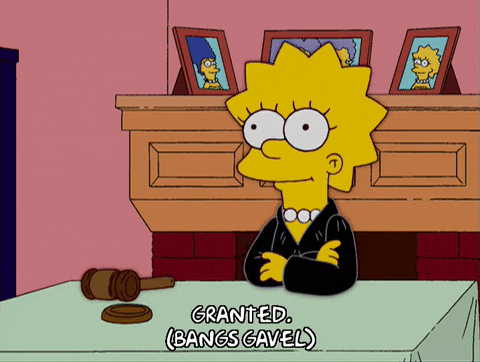 If you enjoyed the endless run of lawsuits over the Affordable Care Act during the Obama administration, you must really be over the moon in the Trump administration.
Driving the news: A group of Democratic attorneys general filed a new lawsuit just yesterday, challenging the administration's expansion of association health plans.
That regulation "is part of this Administration's broad effort to undermine the ACA," the court filing says. It accuses the Department of Labor, which wrote the new rules, of overstepping its authority by changing who's eligible to participate in association health plans.
States will be hurt, the attorneys general claim, because they'll have to spend more time and money policing bogus associations. These plans have been ripe for fraud in the past.
The other side: The Trump administration has changed the rules for these plans, but it didn't create them. Association health plans existed, legally, before the ACA.
The list of ACA-related lawsuits is long. The main event, obviously, is Texas' latest challenge to the individual mandate, and the Justice Department's decision to put protections for pre-existing conditions on the chopping block as well.
Democratic attorneys general have intervened in that lawsuit to defend the ACA.
They also sued the Trump administration over its decision to cut off the ACA's cost-sharing subsidies, and are among the multiple plaintiffs that challenged its changes to the ACA's contraception mandate.
Largely outside the political realm, the administration is also still wrestling with a court's ruling on the ACA's risk adjustment program, and insurers recently lost another big lawsuit over the risk corridors program. That case stemmed from changes that pre-dated Trump.
2. Hospitals prepare to fight Medicare cuts
Hospitals are gearing up for a fight over Medicare's proposal for more "site-neutral" payments — a change that could cost the industry hundreds of millions of dollars next year alone.
What's next: Expect hospitals to lobby heavily against this, especially major teaching hospitals that would see some of the biggest payment reductions.
And depending on what happens with the final rule, there likely could be litigation, similar to hospitals' lawsuits over cuts to the drug-discount program known as 340B.
The scope of Medicare's proposal is still pretty narrow, Axios' Bob Herman notes.
The policy would only affect routine clinic visits based on a certain billing code. Instead of paying the standard hospital outpatient rate of $116, Medicare instead would pay the lower $46 physician rate — a 60% cut.
This does not involve other services, and does not affect outpatient clinics located on a hospital's campus or ambulatory surgery centers, Brookings Institution health policy researcher Loren Adler notes.
Yes, but: Hospitals' fear is that any expansion of site-neutral payments could open the floodgates to lower reimbursements for more services in more settings.
3. It's nearly impossible to shop for health care
Kaiser Health News and NPR have another staggering example of just how hard it is to be a price-conscious patient, no matter how hard you try. This one concerns Wren Vetens, who was undergoing gender-confirmation surgery.
The details: Initially, Vetens enrolled in a graduate program at a public university that would cover the procedure. But when the Trump administration rolled back Obama-era protections for LGBTQ patients, the state dropped that coverage.
Next, Vetens and her mother bought an insurance policy that would pay up to $25,000 for the procedure. The hospital said she would need to pay another $75,00o on top of that, for a total of $100,000.
But it offered to only bill her about $20,000 if she paid out of pocket, rather than using her insurance. She took that deal.
After the surgery, she got a letter from her insurer saying it had been billed $92,000, and a bill from the hospital for another $13,000, on top of the $20,000 she had already paid.
After appealing those charges, the hospital admitted an error and the insurance company reimbursed Vetens $18,000. The surgery ended up costing her $2,000.
So the patient's price tag for this procedure was $75,000, then $20,000, then $33,000, then $2,000. All for the same procedure, at the same hospital, with the same insurance.
The big picture: "The hospital really did not know how much it would charge for the procedure because it did not know how much it would be reimbursed by the insurance company," KHN reports. "And ... the insurer did not know how much it would reimburse because it did not know how much the hospital would charge."
4. Q2 earnings lightning round
This week was one of the busiest for the health care industry's Q2 earnings season. If you've been asleep all week, good for you. But here's what you may have missed, via Bob:
Where it stands: The 39 health care companies we track have posted $31 billion of profits thus far. The industry is on pace to blow past its immensely profitable Q1.
Gilead Sciences: John Milligan and John Martin, two of the wealthiest executives in the industry, are stepping down from their CEO and executive chairman roles.
Gilead will be without top leaders as it "struggles to find new ways to grow and diversify" beyond its HIV and hepatitis C drugs, per Adam Feuerstein of STAT.
Celgene joined the choir of drug companies pledging not to raise prices for the rest of the year — less than a month after it hiked prices on two of its major drugs, Revlimid and Pomalyst, by 5%.
These announcements are mostly PR.
HCA Healthcare: Milton Johnson, the CEO of the for-profit hospital chain, told Wall Street that profits were cushy due in part to the tighter labor market.
Low unemployment is good for hospitals because that means "businesses are offering more generous benefits as a result and most importantly for us, more employer-sponsored health insurance," he said.
Centene and Anthem aren't scared of the uncertainty around the ACA's exchanges. They're two of the biggest players in those marketplaces.
5. American skepticism on gene editing
Americans have mixed views on how far to take gene editing technology, favoring it in cases where it improves the health of their offspring, but opposing attempts to enhance a baby's intelligence, according to a new Pew Research Center survey out today.
Why it matters: As the science of gene editing nears the point where it's safe to use in humans, society will face a choice of how far is too far when using it, Axios' Andrew Freedman writes. The prospect of so-called "designer babies" clearly rattles many, judging from the poll, but it's also unrealistic considering doctors' focus on using this technology to treat illnesses.
Go deeper: Read Andrew's full story.
Have a great weekend. Let me know what we should be watching next week: [email protected].