Axios Vitals
April 20, 2018
Good morning … Quick reminder to our Chicago readers to register here to join Mike Allen's Monday conversation with Mayor Rahm Emanuel about innovation and automation.
Employees at Theranos created a game like "Space Invaders" where players shot at a picture of John Carreyrou, the Wall Street Journal reporter who exposed the company's false promises and faulty technology.
Carreyrou's book "Bad Blood" comes out next month and I can't wait to read it.
1 big thing: A glimmer of hope on opioids
The number of new opioid prescriptions is falling while the number of new prescriptions for medication-assisted therapy to treat opioid addictions is slowly starting to rise, according to a new paper by the consulting firm IQVIA.
Why it matters: We've barely scratched the surface when it comes to reversing the opioid epidemic, but both of these statistics are good news. They suggest that providers are cutting back on unnecessary opioid prescriptions, while more people addicted to opioids are on the path to recovery.
The catch: Opioid prescriptions still far outpace treatment prescriptions, and the forefront of the addiction crisis has already shifted from prescription opioids to heroin and illegal synthetic drugs.
2. Insurers may get their CSR payments after all
Insurance companies have won a technical but significant point in a lawsuit against the Trump administration over the fate of cost-sharing reduction payments, or CSRs.
What's happening:
President Trump cut off those payments last summer. Insurers raised their premiums to make up for that lost funding stream, and some insurers also sued in an effort to make the government pay up.
The U.S. Court of Federal Claims is allowing that challenge to proceed as a class-action lawsuit.
As University of Michigan law professor and overall Affordable Care Act expert Nicholas Bagley explains, the court said insurers are in the same boat whether or not they made up for lost CSR payments through higher premiums.
So, if the insurers ultimately prevail, the government would have to pay back even the companies that have already offset their losses. That would cost billions of dollars.
Why you'll hear about this again: The Justice Department can appeal this decision, and the insurers haven't won their actual legal claim yet. This is a victory for the insurers, but it's an incremental one, and it could be temporary.
3. How Google uses AI in health care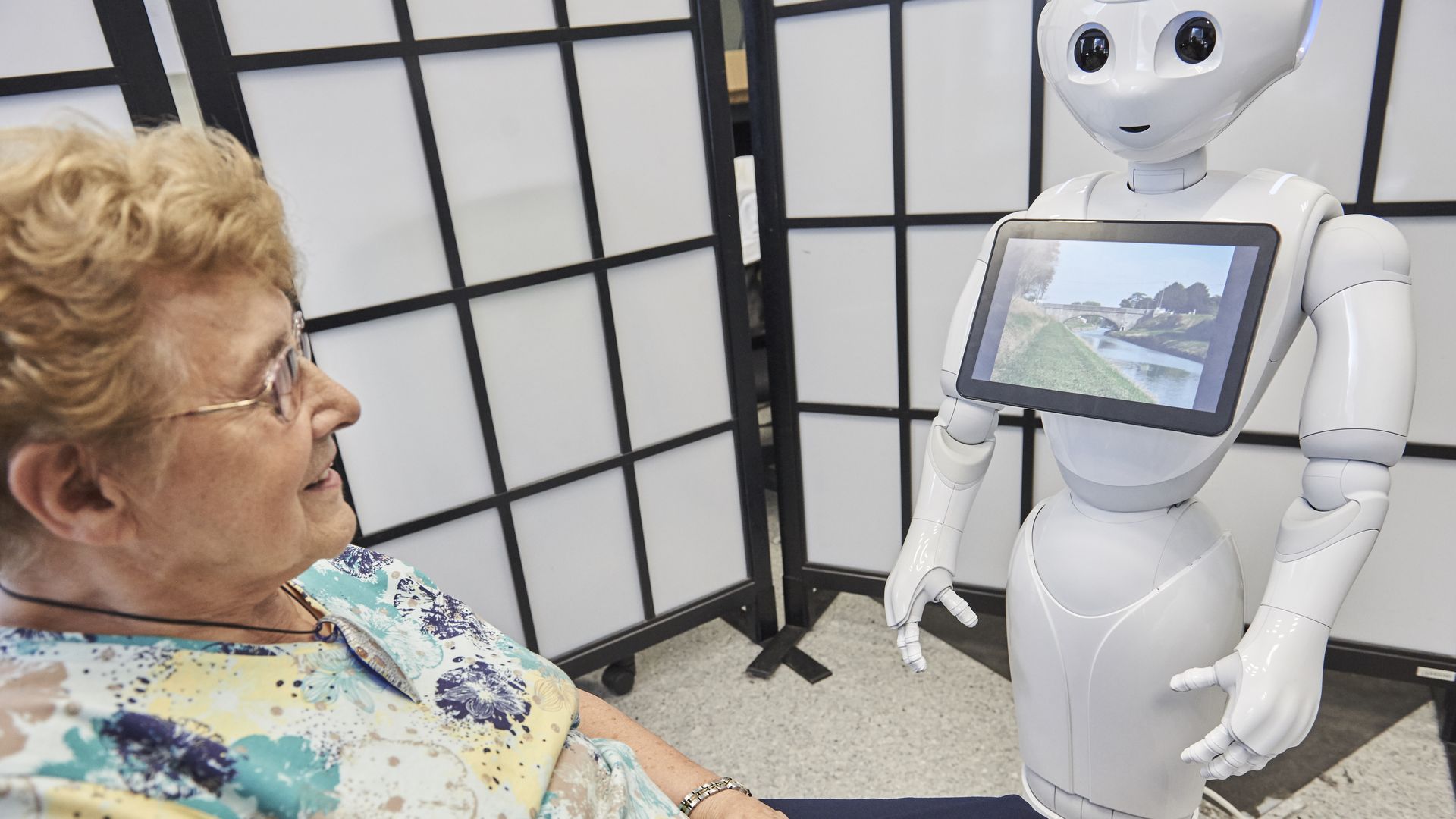 Google and its parent company, Alphabet, have big plans for the health care world. They've already locked down a slew of relevant patents, inked several significant partnerships, and laid the groundwork for an expansion that could reach into insurance as well as the actual practice of medicine.
Threat level: Google's earlier health care ventures haven't really taken off; neither have a lot of other tech companies' efforts to break into health care.
But Google is spreading its resources widely, looking for openings in several segments of the market, and is already tackling some of the legal and regulatory challenges that have thwarted others.
The details: CB Insights has a very thorough report breaking down the key investments from Google and Alphabet, largely through Verily (Alphabet's health care arm) and DeepMind (an artificial intelligence subsidiary). Per the report:
Data: DeepMind is betting big on tools to help connect disparate sets of health information.
Diagnosis: Verily has several patents related to eye diseases, and has also launched projects for monitoring heart disease and Parkinson's.
Treatment: AI could become part of the treatment process — for example, detecting an emergency and automatically alerting the right medical professionals — and Google is also hoping to eventually use machine learning to help improve surgeons' decision-making.
Insurance: Verily has a job posting for a "health plan executive."
4. Blue Cross insurer reaps ACA windfall
Health Care Service Corp., the parent company of Blue Cross Blue Shield insurers in 5 states, pulled in nearly $1.3 billion of profit in 2017 — which included large gains on its ACA plans in the individual market, my colleague Bob Herman reports.
Why it matters: This builds on our previous reporting that many health insurance companies, like HCSC, fared quite well in 2017 despite the political wars in D.C.
5. So about those lab cuts...
Remember when Medicare implemented a new payment system for clinical labs that was expected to slash payments by about $670 million this year? Well, that move is not crippling one of the nation's largest lab companies, Bob reports.
By the numbers: The operating profit at Quest Diagnostics was $272 million in the first quarter, down just 2.5% from the same period of 2017.
Yes, but: Smaller independent labs are more vulnerable to Medicare cuts than the billion-dollar behemoths. Plus, the cuts are expected to be a lot steeper in 2019 and 2010.
The American Clinical Laboratory Association is still in the process of suing the feds over the payment system, and Quest CEO Stephen Rusckowski said during his earnings call yesterday that a decision is expected "by midyear."
6. CDC still isn't researching guns
The vague language attached to Congress' last spending bill has not successfully reopened federal research into gun violence, BuzzFeed News notes. The Centers for Disease Control and Prevention still hasn't launched any new research into gun safety, a month after Congress hinted such research might be OK.
Refresher: The so-called "Dickey Amendment," which Congress passed in 1996, prohibits CDC from using any of its money to advocate for gun control. Since that measure passed, CDC has erred on the side of caution and not done any research at all on guns.
When Congress passed its most recent spending bill, the non-binding committee report attached to the bill stated that CDC "has the authority to conduct research on the causes of gun violence."
But no such research is underway.
The bottom line: "If you want to move the needle you need to remove the Dickey Amendment," Sen. Chris Murphy told BuzzFeed.
Have a great weekend. And if you have any big health care ideas on your days off, you know where to find me: at [email protected].