Axios Vitals
November 30, 2018
Good morning … I'm sorry, but if you actually thought french fries were healthy, I don't even know what to tell you. Of course they're not healthy. Nothing that tastes good is healthy. Except for avocados. So honestly I'm just waiting for the day they tell us avocados are actually bad. But fries … c'mon.
1 big thing: New waiver rules take a big swing at the ACA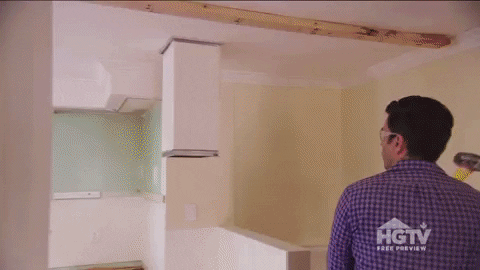 The Trump administration is using a regulatory workaround to achieve some of the same goals of Republicans' failed efforts to repeal and replace the Affordable Care Act.
Driving the news: HHS released new guidance yesterday about how it will approach the ACA's existing waiver process. It said it would, in some circumstances, approve waivers that go far beyond what's currently allowed.
States could change the way the ACA's subsidies are administered. They're currently based on income and the cost of insurance. States could change that to take consumers' age into account — a model that was also used in repeal-and-replace legislation.
States obtaining a waiver could also let people use their ACA subsidies to buy insurance that doesn't meet the ACA's coverage requirements — for example, newly expanded "short-term" plans that are able to turn away people with pre-existing conditions.
The big picture: This is one of the administration's most significant anti-ACA moves to date — if it works.
States that ask for everything they're now allowed to, and get it, could set up an insurance market that looks a lot different from what the ACA envisioned.
But they have to be approved first. Actuaries at the Centers for Medicare & Medicaid Services, who are independent from the agency's political leadership, will have to certify that a waiver wouldn't weaken the state's overall insurance market too badly.
What's next: The new standards and/or any approved waivers could face legal challenges — both on the merits and because these new rules were articulated in a guidance document rather than a formal regulation with opportunities for public comment, Brookings fellow Christen Linke Young writes.
2. A hospital merger with price caps
Beth Israel Deaconess Medical Center and Lahey Health, 2 large hospital systems located around Boston, have gotten the green light for their closely watched merger — but there's a significant catch, Axios' Bob Herman reports.
Details: Over the next 7 years, the new system cannot raise prices above 3%, a statewide benchmark Massachusetts has set to keep health care spending low. Massachusetts Attorney General Maura Healey said the cap would save patients $1 billion.
Yes, but: The cap expires, and there's a loophole. Beth Israel Lahey Health "may petition the [state attorney general] to reopen the system-wide price constraint for revision," according to the settlement. For example, the hospitals can ask for revisions if local inflation rises above 4.5% annually.
The bottom line: The deal is still pretty remarkable because each party signed off on price controls, an idea that usually is anathema to the industry.
3. ERs don't always provide mandated care
I'm not a big fan of anecdotal leads, but this one, from an investigation by WebMD and Georgia Health News, is worth it.
The short version: A man went to the ER, deteriorated in the waiting room, but still couldn't get admitted. So he and his wife went out to the parking lot, where an ambulance would pick them up. Paramedics took them around to the ambulance entrance of the same hospital. He was admitted there, but died after an hour.
Federal law requires emergency departments to treat everyone who comes through their doors, but the WebMD/Georgia Health News investigation found significant shortfalls in compliance with that law, known as EMTALA.
By the numbers: The investigation found more than 4,300 EMTALA violations from 1,682 hospitals — about a third of hospitals.
As a percentage of ER visits, EMTALA violations are very uncommon, as things have to go pretty seriously wrong to trigger a report.
Hospitals in the Southeast accounted for most of the violations, and Florida had more than any other state.
The most common violation was failure to do a proper medical screening, and violations are disproportionately concentrated among small hospitals with more limited staffs.
4. Industry unlikely to get what it wants in Congress
It's looking very unlikely that industry players are going to get anything they want during Congress' lame-duck session, my colleague Caitlin Owens reports.
Pharma most likely isn't going to get its Medicare "donut hole" fix.
Insurers probably aren't going to get their ACA tax paused for 2020 or beyond, and medical device makers probably aren't getting their ACA tax repealed, lobbyists and aides said.
This should be most alarming for the pharmaceutical industry. Another delay — or repeal — of the ACA device or insurer taxes could garner bipartisan support next year, but it's much more unlikely that Democrats will want to pass any financial relief for the drug industry.
What they're saying: There's "no chance" any of these 3 riders make it through Congress before the end of the year, a senior House GOP aide told Caitlin.
A good rule of thumb when it comes to Congress is to never say never, but "not happening" is looking like a very safe bet.
5. Hospitals charged women for rape kits
Several New York hospitals have reached a settlement with New York state after charging women for their rape kits, Glamour reports.
At least 200 rape kits were billed to patients or insurers, at costs ranging from $46 to $3,000, according to Glamour's review of the settlement between 7 hospitals and the office of New York Attorney General Barbara Underwood.
"In some cases, the bills were sent to collection agencies" when the full balance wasn't promptly paid, the magazine says.
Hospitals are supposed to bill the cost of rape testing to the state's Office of Victim Services, to help minimize the risk that a woman's employer or a family member will know she sought medical attention, according to Glamour.