Good morning ... A couple weeks ago, right here in this space I asked you what your favorite Marvin Gaye song was. Weirdly, no one wrote in to say, "Marvin Gaye is fine, but what if you replaced his vocals with the dulcet tones of NIH Director Francis Collins, and swapped in some Weird-Al-style lyrics all about the various HHS agencies?"
And yet, that is now a thing that exists. You're welcome/I'm sorry.
https://www.axios.com/newsletters/axios-vitals-9b8dbe36-25d2-414d-aa41-982af8291173.html?chunk=0#story0
1 big thing: Let the ACA rate hikes begin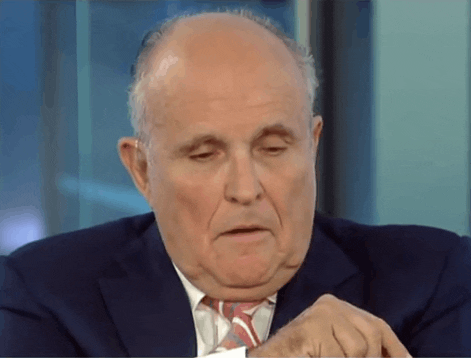 Get ready for about six more months of headlines like this: Insurers in Maryland are proposing premium hikes as high as 91% for coverage sold through the Affordable Care Act.
This will keep happening, nationwide. Proposed increases have been steep in Maryland and Virginia, the first two states to release them. But all signs point to steep hikes across the country, especially in rural areas. Some insurers also will likely decide to simply quit offering coverage in some parts of the country.
The latest: Insurers in Maryland's individual market are seeking rate hikes for next year that range from 18% (for the biggest plan in the state) to 91% (for the smallest). They average out to roughly 32%.
These rates are still preliminary — Maryland can approve or reject proposed increases, and it's also pursuing a reinsurance program that would help bring these increases down.
Why you'll hear about this again: More preliminary rates will trickle out until the summer, as will any insurers' decisions to pull up stakes in some markets. After negotiations with state regulators, rates will be finalized a few weeks before the midterms.
Expect to hear Democrats making hay of these increases as they accuse Republicans of "sabotaging" the ACA.
There's really no denying that the repeal of the ACA's individual mandate, coupled with some of the Trump administration's regulatory moves, is a big driver — though not the only driver — of these staggering increases.
The other side: Expect the Trump administration to cite these same figures as it finalizes regulations that would loosen access to options outside the ACA's exchanges, saying they're providing new options to people who simply can't afford ACA coverage.
Don't forget, though, that some of those options would only benefit the healthiest consumers.
https://www.axios.com/newsletters/axios-vitals-9b8dbe36-25d2-414d-aa41-982af8291173.html?chunk=1#story1
2. Trump officials send PBM stocks tumbling
The stock prices of the three large pharmacy benefit managers — Express Scripts, CVS Health (which owns Caremark) and UnitedHealth Group (which owns OptumRx) — aren't doing so hot in the past week.
Driving the news: Two of Trump's top health care officials, FDA Commissioner Scott Gottlieb and CMS Administrator Seema Verma, recently made comments that criticized the practices of pharmacy benefit managers, suggesting the industry could be in the crosshairs of the administration's plans to tackle drug pricing.
https://www.axios.com/newsletters/axios-vitals-9b8dbe36-25d2-414d-aa41-982af8291173.html?chunk=2#story2
3. The first $1 million drug?
New therapies for hemophilia could become the first prescription drugs to crack the $1 million price point, CNBC reports.
What they're saying, per CNBC:
Some analysts expect to see a $1 million–$1.5 million price tag for new gene therapies that could cure hemophilia.
Existing therapies can only treat the condition, and cost somewhere between $580,000 and $800,000 per year.
The big picture: If this actually comes to pass, it could be a higher-stakes repeat of the debate over new hepatitis drugs.
Drugmakers would argue that the cure is actually cheaper and more effective than a lifetime of receiving old treatments. It's just a more concentrated cost, because it's a cure.
Critics would argue that the price tag still has to be justified on its own merits, and that $1 million is simply too great a strain to put on the system — especially for uninsured patients.
https://www.axios.com/newsletters/axios-vitals-9b8dbe36-25d2-414d-aa41-982af8291173.html?chunk=3#story3
4. The fight for new Medicare codes
The federal government is holding public meetings next week to decide whether to create new Medicare billing codes for 42 drugs and devices, Axios' Bob Herman reports this morning.
Why it matters: Many mundane Medicare policies and regulations, like new billing codes, are carried out under the radar. But those policies affect billions of dollars, and one company is already feeling a negative effect from a potentially adverse Medicare ruling.
The details: CMS appears to be rubber-stamping almost all of the applications for new permanent codes. But there's one major exception: CMS won't assign a new code to Sinuva, a sinus drug implant made by Intersect ENT, according to a preliminary decision.
Wall Street analysts believe it is a "clerical error" and will change after company executives meet with federal officials next week.
Final decisions come in November, so there's still plenty of time for lobbying and persuasion.
https://www.axios.com/newsletters/axios-vitals-9b8dbe36-25d2-414d-aa41-982af8291173.html?chunk=4#story4
5. Verma draws a line on Medicaid
ICYMI yesterday, Verma announced two new developments in CMS' ongoing effort to reshape Medicaid:
She approved New Hampshire's request to add work requirements to its program.
But CMS rejected Kansas' effort to impose a lifetime cap on Medicaid coverage. Kansas wanted to only permit residents to be covered by Medicaid for three years over the course of their lives.
Between the lines: Verma has been clear that CMS will approve work requirements whenever it can, and that she wants to pare the program back to focus on the absolute neediest members of society.
But some rollbacks are still, apparently, a bridge too far. At least four other states had also wanted to impose lifetime coverage limits in Medicaid.
CMS punted recently on Arkansas' effort to scale back its Medicaid expansion while keeping full federal funding.