Axios Vitals
August 03, 2018
Good morning ... Today I learned that Copenhagen, the best city in the Western Hemisphere, also has the most expensive subway fares in the world. Check out this fascinating comparison from my Axios colleagues.
1 big thing: Industry racks up massive profits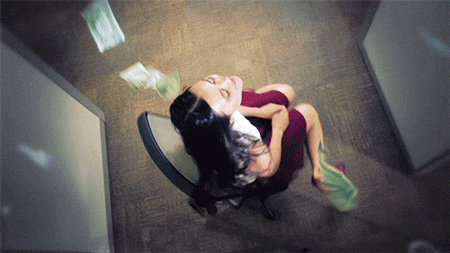 With more than a week to go in the second-quarter earnings season, the health care industry has already banked more profits than any other quarter in the past year, Axios' Bob Herman reports.
The bottom line: Several companies have reported profits that exceed Wall Street estimates, and most firms have raised profit estimates for the rest of 2018.
By the numbers: As of Aug. 2, 85 publicly traded health care companies have amassed $47 billion of global profit on $545 billion of global revenue in the second quarter, according to company documents.
That profit is higher than the $45.6 billion that 118 health care companies posted in the first quarter of this year, and it's higher than anything recorded in the past year.
Pharmaceutical companies

continue to rake in

the highest profit margins.
The numbers do not include not-for-profit hospital systems, which have not filed second-quarter reports yet.
Fatter profits are due in part to growing sales of prescription drugs, medical devices, tests and procedures — reflecting both higher prices and more quantities sold.
But the larger earnings also stemmed from Republicans' massive

cut in corporate taxes

. The income tax expense for drug giant AbbVie, for example, was 93% lower in the second quarter of this year compared to the same period last year.
2. Recalculating drug spending
Prescription drugs could make up close to 15% of total health care spending, rather than the 10% that's often attributed to them, according to a new report published in Health Affairs.
Why it matters: Other estimates focused on pharmaceutical companies, but the new report takes into account drugs administered by doctors and the profits of third parties like pharmacies and pharmacy benefit managers.
Those middlemen are under intense scrutiny from the Trump administration, but still make up a much smaller share of drug revenues than drugmakers themselves.
3. Younger doctors are more open to single payer
Younger doctors aren't necessarily opposed to single-payer health care, and some fully support it. That could change the way doctors flex their muscle on one of the most contentious issues in American politics, Kaiser Health News and Vice report from an American Medical Association conference.
Why it matters: The AMA has long fought government intervention in health care. It opposed the creation of Medicare, and has formally opposed single-payer for years. But a group of young doctors recently pressured the organization into at least studying the issue again.
That's hardly a sea change, but the AMA already isn't quite as powerful as it used to be, as doctors migrate toward more specialized organizations. Even a marginally divided front on single-payer would be a big deal.
Between the lines: Young people in general are more amenable to socialism than their parents' generation, but changes in the health care industry are also influencing younger doctors, per KHN:
"Doctors now are more likely to end up working for large health systems or hospitals, rather than starting individual practices. Combined with the increasing complexity of billing private insurance, many said, that means contracting with the government may feel like less of an intrusion."
4. Side effects may include compulsive gambling
Hundreds of people are suing over possible side effects of the antidepressant Abilify, saying it brought on compulsive behavior.
STAT has a closer look at the scientific dispute and its human implications, focused on a woman who says the drug caused her to gamble compulsively, ultimately losing more than $150,000.
Abilify was first approved in 2002. By 2016, there had been 184 formal reports linking it to compulsive behavior.
European regulators warned about those side effects in 2012; Canada followed in 2015. The FDA added a warning to the drug's labeling in 2016 and issued a public warning months later.
"We have people who have lost their retirement accounts, spent their children's college funds, blown through a lifetime of savings," Gary Wilson, an attorney representing the patients suing Abilify's manufacturers Bristol-Myers Squibb and Otsuka Pharmaceutical, told STAT.
One vexing issue in these lawsuits is whether science can substantiate a link between Abilify and compulsive gambling, when those effects only occurred in a fraction of people who used the drug.
"If it were as simple as it causing [the behavior], then the streets would be filled with impulsive people," University of Chicago psychiatrist Jon Grant said to STAT.
Correction: Yesterday's Vitals made an erroneous reference to Express Scripts' pending merger. It is potentially merging with Cigna, not Anthem. I regret the error.
What else am I screwing up? I can only get better if you tell me: [email protected]