Good morning ... Situational awareness: The Senate Veterans Affairs Committee has delayed a hearing on Ronny Jackson's nomination for VA secretary amid "concerns about his qualifications and oversight of the White House medical staff," per the Washington Post.
https://www.axios.com/newsletters/axios-vitals-8c9ab9a2-c801-4a49-9499-cb21e7a1de46.html?chunk=0#story0
1 big thing: Hospitals and Medicare Advantage
More than 3 million seniors are enrolled in a Medicare Advantage plan that is owned by a hospital system or physician group — an increase of more than 20% since 2015, according to an Axios analysis of federal data.
The big picture: Medicare Advantage is increasingly popular, and providers want to get in on the action as they watch other revenue streams stagnate.
The numbers: Axios' Bob Herman used federal data to track Medicare Advantage enrollment growth for 43 hospital systems and physician groups.
More than 3 million people had a Medicare Advantage plan owned by a hospital or doctor system as of January 2018, compared with 2.5 million in 2015.
The overwhelming majority of those seniors are concentrated among 10 systems, and more than half are covered by Kaiser Permanente, the dominant provider and insurance system on the West Coast and in the Mid-Atlantic.
Between the lines: Overall enrollment in Medicare Advantage outpaced enrollment in provider-owned plans. Most of the program's enrollment growth still belongs to traditional powerhouses like Humana and UnitedHealth Group.
But health care is local. The prevalence of provider-owned Medicare plans indicates hospitals and doctors with strong brands continue to attract people who otherwise would go to a large insurance company — leading to new revenue and profit.
https://www.axios.com/newsletters/axios-vitals-8c9ab9a2-c801-4a49-9499-cb21e7a1de46.html?chunk=1#story1
2. A sad trombone for hospitals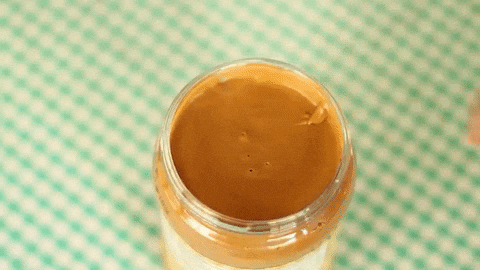 Money is getting tighter at not-for-profit hospitals, based on new numbers from the ratings agency Moody's Investors Service. The median operating cash flow margin — or hospitals' profit margin before factoring in variables like depreciation — was 8.1% in 2017.
Why it matters: That profit measure "fell below levels seen during the 2008–09 recession," Moody's said in a report.
Why it's happening: Hospitals are spending a ton on new hires and new technology. More patients have government insurance, which pays less than job-based insurance. And more services are being delivered on an outpatient basis.
Yes, but: As Bob reported late last year, hospitals are still doing quite well overall as they merge into bigger conglomerates and cash in their Wall Street investments.
https://www.axios.com/newsletters/axios-vitals-8c9ab9a2-c801-4a49-9499-cb21e7a1de46.html?chunk=2#story2
3. CDC director makes $375,000
Coming soon to a congressional hearing near you, some new numbers from the Associated Press:
Robert Redfield, the director of the Centers for Disease Control and Prevention, is making an annual salary of $375,000.
That's "at least $150,00 more a year than any other previous CDC director," per AP. It's also more than HHS Secretary Alex Azar makes — or, for that matter, the leaders of the Food and Drug Administration or the National Institutes of Health.
How it works, per AP: "Redfield is being paid under a salary program called Title 42, which was established to attract health scientists with rare and critical skills to government work."
Why you'll hear about this again: If Democrats are ever in a position to conduct oversight hearings — say, if they win the House majority — the use of taxpayer funds is a ready-made topic.
From former HHS Secretary Tom Price's private jets to EPA Administrator Scott Pruitt's travel/soundproof room/security detail to Housing and Urban Development Secretary Ben Carson's furniture acquisitions, the hearing almost assembles itself.
Even if Redfield's Title 42 exception is ultimately justified, expect to hear the question asked a whole lot.
https://www.axios.com/newsletters/axios-vitals-8c9ab9a2-c801-4a49-9499-cb21e7a1de46.html?chunk=3#story3
4. What short-term health plans don't cover
The Trump administration's plan to expand access to short-term health plans will likely weaken the Affordable Care Act by pulling health people out of ACA coverage.
Short-term plans appeal to healthy people because they're cheaper — often significantly — and they're cheaper because they cover a lot less.
Between the lines: A new brief by the Kaiser Family Foundation looks at benefits covered by short-term plans in major cities in each state. Here are some national averages:
57% of plans cover mental health services.
38% cover substance abuse.
29% cover prescription drugs.
None cover maternity care.
Why it matters: Enrollees who opt for a short-term plan, but then get pregnant or need an expensive prescription drug, could find themselves on the hook for some very expensive medical bills.
https://www.axios.com/newsletters/axios-vitals-8c9ab9a2-c801-4a49-9499-cb21e7a1de46.html?chunk=4#story4
5. Somebody's hacking health care companies
A group of hackers has apparently been targeting health care companies since 2015 — and the hackers are looking for corporate secrets, not sensitive personal data. Cybersecurity firm Symantec believes this group of hackers has hit 100 targets since 2015, including a couple dozen this year, Axios' Joe Uchill reports.
The details: "It's not often we come across this kind of campaign being used for corporate espionage," Vikram Thakur, Symantec technical director, told Axios.
Symantec is calling this operation "Orangeworm." Based on the fact that it's targeting medical product manufacturers, as well as the inconsistency of its work, the firm doesn't believe this is being done by a government intelligence agency.
https://www.axios.com/newsletters/axios-vitals-8c9ab9a2-c801-4a49-9499-cb21e7a1de46.html?chunk=5#story5
6. Poll: Medicaid is popular
Even a lot of Republicans don't want to cut Medicaid, at least according to a new survey from Public Policy Polling and Protect Our Care.
The numbers, from PPP:
74% of Democrats and independents said they oppose Medicaid cuts, as did 49% of Republicans. Just 34% of Republicans said they want to cut the program.
Quick take: This is a PPP poll from a pro-ACA advocacy group, and that's the best context to understand its relevance. Whatever Republicans might think about Medicaid, health care is a big energizer on the left — and 2018 is all about Democratic turnout.
As Democrats try to focus themselves on health care and the economy instead of Russia and Stormy Daniels, this is a reminder that health care cuts are a very salient issue with Democrats and many independents.