Axios Vitals
January 07, 2019
Good morning ... and welcome back! Hope you had a nice holiday break, and thanks in advance for making Vitals a part of your 2019. Please encourage your friends, family, coworkers, neighbors, baristas, bartenders, random passersby, etc. to subscribe.
Launching today: Axios Sports! Sign up for our new daily newsletter to get what matters on games, stats, people and trends that matter most.
5 big things: The trends shaping health care in 2019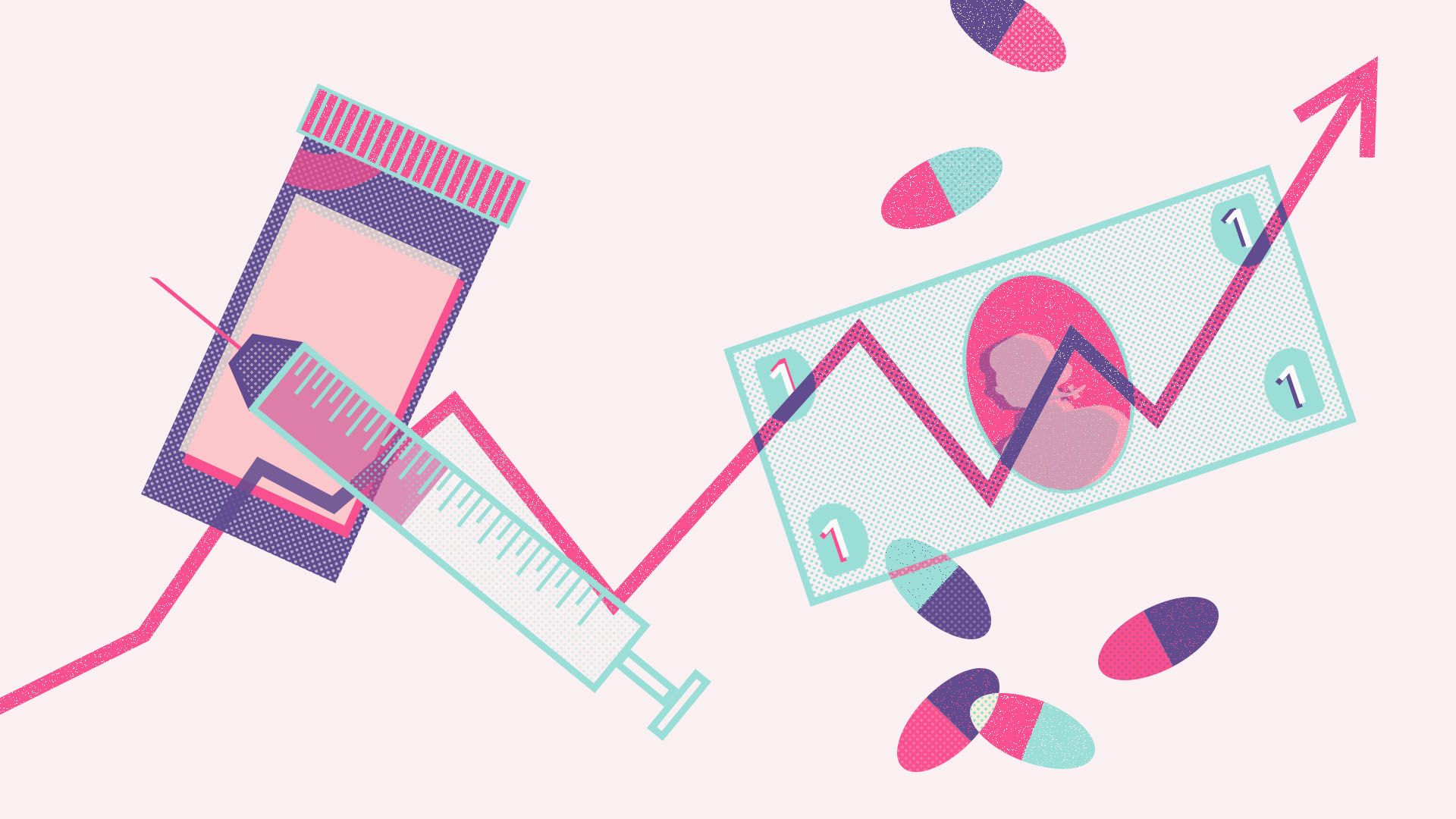 This will likely be a wild year for the policy, politics and business of health care. Here are the big trends the Axios health care team — Bob Herman, Caitlin Owens and me — will be watching in 2019.
1. Pharma vs. Washington
The pharmaceutical industry has a lot to fear from Washington this year.
What had once looked like a friendly administration has taken a more combative turn. The security blanket of a Republican House majority is gone, and the Senate may not offer as much protection as it used to.
A sweeping bill to cut drug prices remains a long shot, but legislation isn't the only consequence of divided government.
Perhaps most importantly, pharma won't have as many allies on Capitol Hill to help it fight the Trump administration's most aggressive regulatory proposals — some of which pack a lot more punch than anything Congress is likely to do.
Adding fuel to the fire, drugmakers are poised to resume the price hikes they partially paused last year, and new therapies are expected to come to market with seven-figure price tags.
Early in 2018, Spark Therapeutics priced Luxturna, its new therapy that treats a rare form of blindness, at $850,000.
Pending federal approval, gene therapies treating hemophilia could fetch $1.5 million per patient, while a separate one for spinal muscular atrophy could cost at least $4 million per person.
Existing drugs will also see price hikes, and even moderate spikes can add a lot of cost to the health care system. A December report from pharmaceutical analysts at Bernstein said in 2019 "there will be a step up in both the number and magnitude of list price increases."
All of that can contribute to a political environment that's already looking less friendly than anything pharma is used to.
The highest stakes come from the administration's proposal to tie certain Medicare payments to the prices that European countries pay for the same drugs.
Oversight hearings in the Democratic-controlled hearings could also keep the issue in the spotlight.
2. The ACA is in legal jeopardy yet again
The Affordable Care Act is almost a decade old, and yet we'll spend 2019 still wondering whether it's here to stay, after a federal judge ruled last month that the ACA's individual mandate is unconstitutional — and that the entire law must fall as a result.
Why it matters: The scope of Judge Reed O'Connor's ruling is staggering.
If the entire ACA is ultimately thrown out, as he called for, millions of people would lose their health care coverage, from the exchanges as well as the ACA's Medicaid expansion.
People with pre-existing conditions would once again face coverage denials and higher premiums — primarily a big deal for them and their families, but also not a small deal for the 2020 campaign season.
The ACA is a lot more than health insurance. It created a new class of prescription drugs, made countless programatic and spending changes to Medicare, and gave federal officials new tools to help promote better, cheaper care.
What's next: That ruling will be appealed to the 5th Circuit Court of Appeals — the most conservative appeals court in the country. From there it would go to the Supreme Court. Again.
A Supreme Court showdown isn't guaranteed. If the 5th Circuit upholds the ACA, the Supremes could simply decline to hear the case, leaving that ruling in place.
If the 5th Circuit agrees with last month's ruling, though, the ACA is likely headed toward its third life-or-death moment at the high court.
There are also no guarantees that the high court would strike down all or part of the ACA. It has upheld the law twice, and though the makeup of the court has changed since then, Chief Justice John Roberts remains the most important vote.
3. The ever-consolidating health care industry
The same question we posed at the start of 2018 is just as relevant going into this year: Is the never-ending cycle of health care consolidation good for patients — for their wallets and the quality of their care?
The big picture: A persuasive body of research shows that hospital system mergers and hospital acquisitions of doctor practices raise costs, although the American Hospital Association argues otherwise.
Combining health insurance and pharmacy benefits — like the CVS-Aetna and Cigna-Express Scripts deals, which are now basically completed — is a return to the way things used to be.
The bottom line: Lingering concerns over costs and quality won't slow down the deal-making. Many other major hospital mergers are pending, more local consolidation is expected, and drug companies are sitting on piles of cash, waiting to spend it on M&A.
What we're watching: Democratic lawmakers are cracking their knuckles. Rep. David Cicilline (D-R.I.), the incoming chair of the House Judiciary antitrust subcommittee, told Axios he will "launch an investigation into monopoly power in health care markets" this year.
"We need to examine the impact of hospital acquisitions on costs, quality of care, patient outcomes and the economic opportunity of nurses and other working people in these hospital systems," Cicilline said in a statement. "Working Americans expect Democrats to deliver on lowering the cost of health care, and failure is not an option."
4. No end in sight for the opioid crisis
More than 72,000 people died of drug overdoses in 2017. The best-case scenario this year is probably for that number to stay the same.
What started with prescription drugs moved on to heroin, then fentanyl, and now the lacing of fentanyl into other drugs, like cocaine and methamphetamine, is driving more overdose deaths from those drugs up as well.
The medical community is focused on treatment, and on new ways to limit the use of prescription painkillers, where addiction often begins. That could include new packaging, shorter prescriptions and more targeted doses.
But there's also concern that the reaction to the opioid epidemic threatens access to pain medication for people who have a legitimate medical need for it.
What we're watching: Congress may provide more money for treatment programs, but the most serious opportunity for substantial treatment funding may come from the massive lawsuit that's pending in a district court in Ohio.
The plaintiffs are pushing for "hundreds of billions" of dollars for the communities wrecked by opioids, paid for by the health care companies accused of causing the epidemic.
Go deeper: How to change treatment for opioid addiction
5. "Medicare for All" gets real
Like a piece of modern art, "Medicare for All" means different things to different people. And Democrats haven't had to settle on any one policy so far. But that will likely change as the 2020 presidential primary heats up.
Where it stands: Sen. Bernie Sanders (I-Vt.) popularized the term "Medicare for All," and though he's not the first member of Congress to support a single-payer health care system, his bill is the most prominent proposal out there.
Several of Sanders' likely 2020 rivals — including Sens. Cory Booker (D-N.J.), Kamala Harris (D-Calif.) and Elizabeth Warren (D-Mass.) — have cosponsored Sanders' bill, but will refine their own competing plans as the primary goes on.
There's no conceivable way to outflank Sanders' proposal from the left — it would cover every service for every American, with no cost-sharing and essentially no role for private insurance. So expect other proposals to be more moderate in one way or another — taking effect more gradually, for example, or giving people a choice between a public program or private coverage.
What we're watching: Health care propelled Democrats' wave in 2018, and it's one of the issues Democratic voters care about the most. Even though the dream of "Medicare for All" won't be realized this year, expect it to play a dominant role as Democrats select their next leader.
Go deeper: What "Medicare for All" could look like
Get in touch: Whether you're a new subscriber or a long-time reader, the health care team always welcomes your tips, comments and feedback.