Axios Vitals
September 05, 2017
Good morning! I'm Sam, your new Axios Vitals host. Filling David Nather's shoes will be no easy task, but I'm excited to keep Vitals charging ahead, and to make sure it's a smart, efficient, and enjoyable part of your morning. If you've got any suggestions, feedback, or tips, drop me a line any time: [email protected].
ACA allies plot their own enrollment push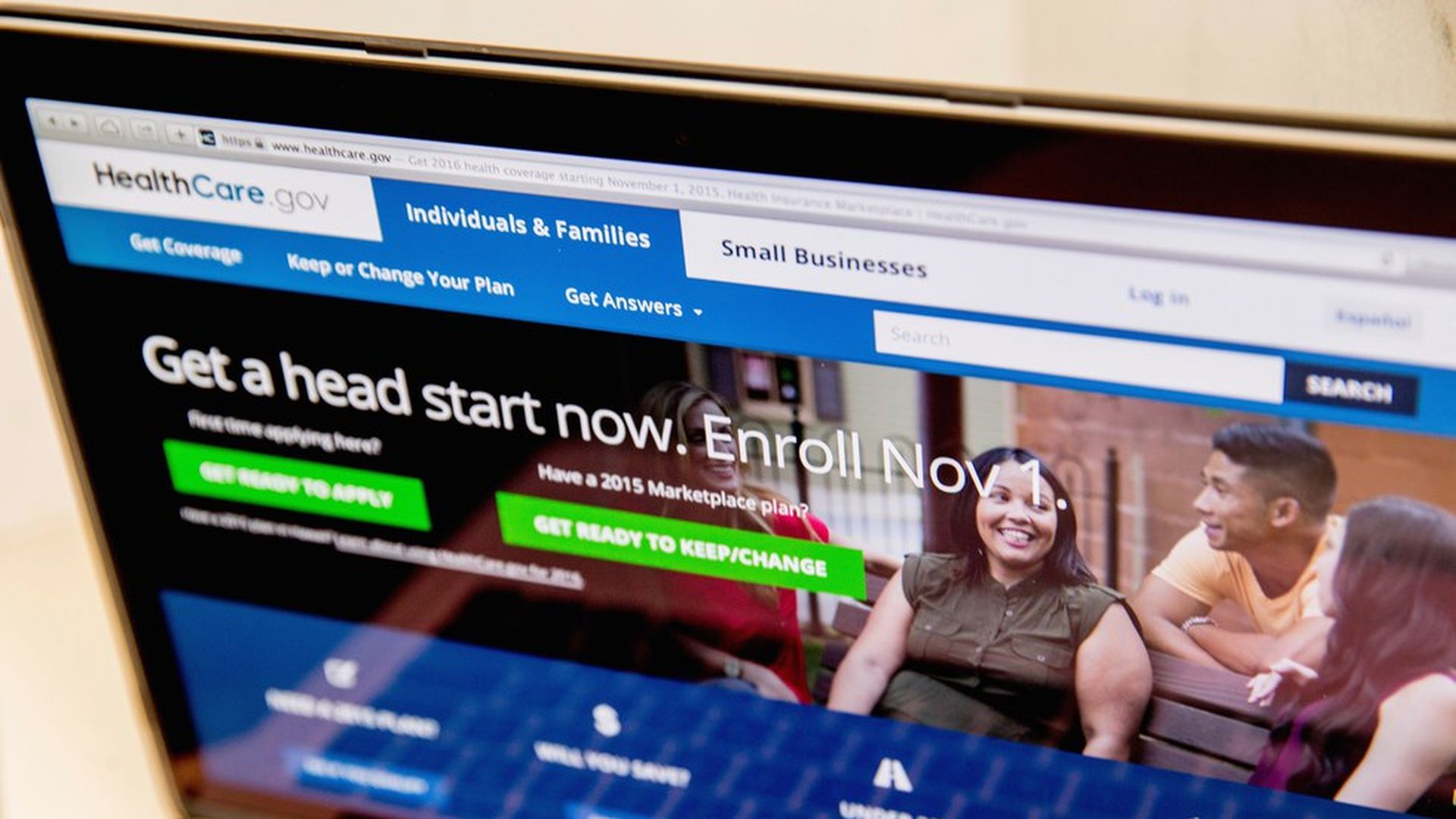 Supporters of the Affordable Care Act are putting together a new effort to promote enrollment, hoping to make up for at least some of the Trump administration's cuts to that outreach program.
What's happening: The plan is still under wraps for now, but an announcement could come as early as this week. The approach sounds like it'll be roughly in line with the role Enroll America played during the first four open-enrollment periods, before closing its doors this past spring.
A source familiar with the planning tells me the new effort "will involve celebrities, fundraising, experienced marketers, and a broad coalition."
It also will have multiple national chairs. Among them will be Andy Slavitt, who helped administer the ACA for the last few years of President Obama's administration.
Many pieces of that coalition are already established. The Obama-era outreach effort relied heavily on local organizers, who are still there — though someone else will need to pay them, now that the Trump administration has slashed the grants that funded their work.
Why it matters: ACA enrollment at the end of the Obama administration was stable overall, but with some problem spots. And that's where things ended up with both the White House and its external allies pulling out all the stops to get people to sign up and make things work as well as possible.
My thought bubble: The Trump administration isn't interested in making things work as well as possible. So if the law is going to even maintain its current level of on-the-ground strength, its allies will have to do the heavy lifting.
Yes, but: External allies were a sort of force multiplier for the Obama administration. It's pretty hard to go from a force multiplier to a force replacer. Two key points from a veteran of the Obama-era outreach effort:
It'll be awfully hard for any non-profit to raise as much money as the Trump administration has cut (roughly $90 million) from its own budget.
The Department of Health and Human Services alone has the most valuable asset in this whole effort: the list of people who enrolled previously. (Enroll America never had that data, and a new group won't, either.) In short, outside organizations can only do so much.
The September scramble
If you thought all the repeal-and-replace drama before August recess meant you'd be able to take it easy in September…well, you must be new here. Health care never stops, and Congress already has a full plate for the month.
Some of the things we are watching:
The Children's Health Insurance Program has to be reauthorized by the end of the month.
Insurance companies in most of the country must finalize their premiums for next year by Sept. 27.
Republican Sen. Lamar Alexander wants to write a bill this month that would help stabilize state insurance markets. Getting enough bipartisan consensus to pass such a bill would be difficult under any circumstances, and will be especially tough on a tight timeline with Republicans still stinging from the failure of repeal-and-replace.
Funding for the entire government runs out at the end of the month, too, and we'd be surprised if the ACA doesn't emerge as one of the perennial policy kerfuffles that always have to be resolved before lawmakers can ever agree on a short-term spending bill.
That said, the imperative to pass relief funding for Hurricane Harvey, along with a slew of other must-pass deadlines this month, could help speed things along more than usual.
How ACA outreach funding died
Citing internal HHS documents, ACA enrollment analyst Charles Gaba reports that the Centers for Medicare & Medicaid Services was planning to fund enrollment "navigators" right up until the day the department's leaders decided to dramatically roll back that funding.
According to Gaba, who supports the ACA, career staff had gotten so far along in the process that grants had already been approved, and the press release announcing a 90% cut to outreach funding "was their first notification that these grants should not go out."
Why it matters: This would be just one more instance of the Washington making health-policy decisions by the seat of its khakis. President Trump is deciding the fate of the ACA's cost-sharing subsidies one month at a time. Congressional Republicans finalized their various repeal-and-replace bills a few hours before voting, if at all. As much as it's been said, it apparently bears repeating: There are few things the health care industry values more than predictability. And predictability is in short supply these days.
Harvey's financial toll on Houston's hospitals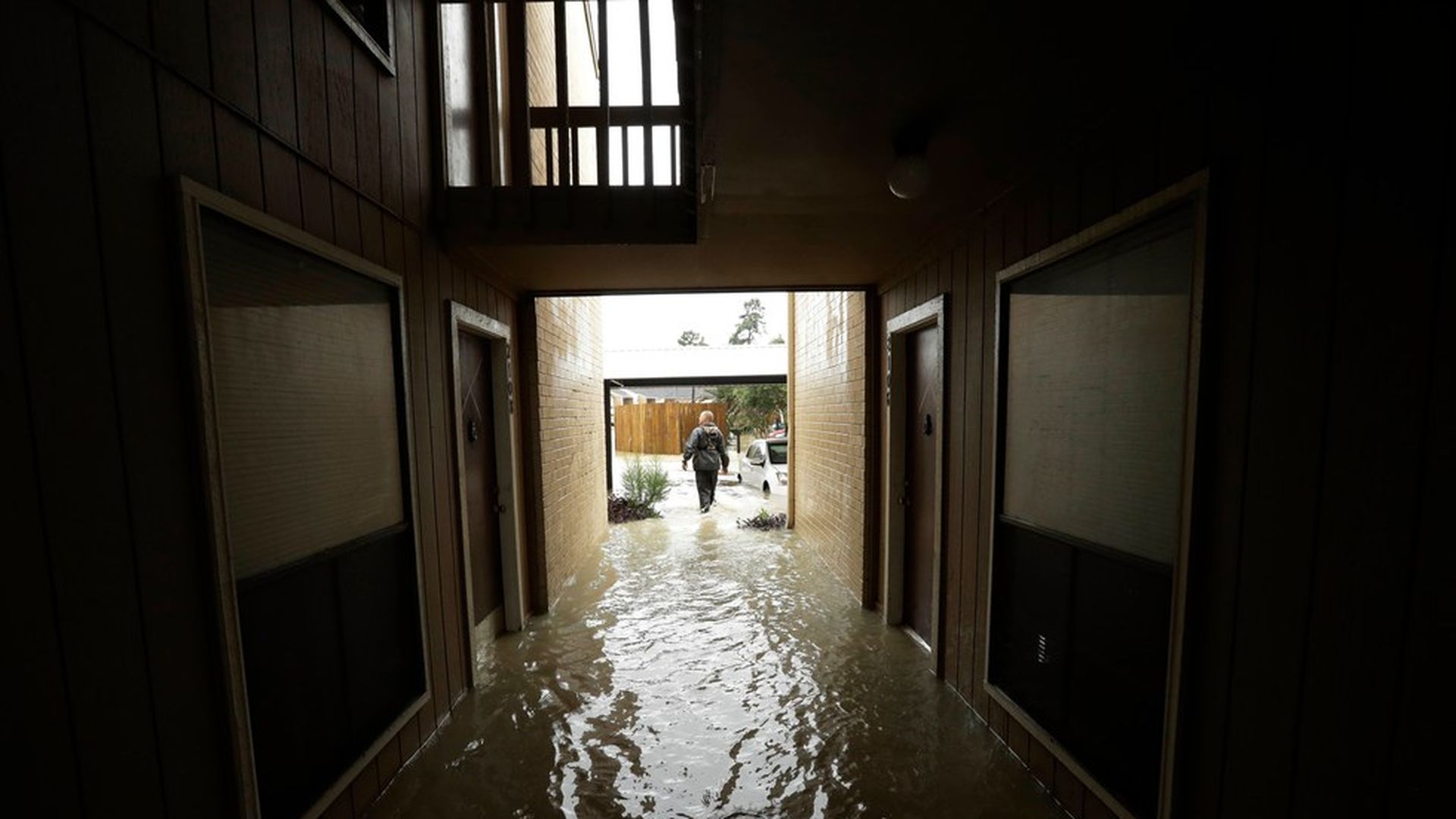 It appears hospitals in the greater Houston area have avoided permanent destruction in the wake of Hurricane Harvey. But that doesn't mean there won't be serious repercussions for the facilities that had to close or cut back services due to the treacherous floodwaters, Axios' Bob Herman reports.
Houston hospitals will see far fewer admissions and outpatient procedures (especially elective ones like orthopedic surgeries), which will cost them of tens of millions of dollars in lost revenue. For some hospitals, Harvey will inflict "material" changes to their profits, Gary Taylor of J.P. Morgan wrote in an investor note.
The most vulnerable health care provider: the publicly owned Harris Health System, according to analysts at Moody's Investors Service, one of the major credit rating firms.
Harris Health System faces two primary long-term hurdles, Moody's analysts said in a report. It "derives a significant share of its revenue from property taxes, and property values could be seriously impacted by the storm." It also faces "serious disruptions to future patient volumes" because its medical staff treats a lot of Houston's poorest patients, who were among the most affected by the disaster.
A new push for advance care plans
David Nather points out there's a lower-profile health care bill to watch: A bipartisan coalition of former HHS officials and former senators is pushing Congress to pass a bill that encourages Medicare beneficiaries to prepare digital advance care plans.
More details: The bill, sponsored by Democratic Sen. Chris Coons and Republican Rep. Diane Black, would give them a small payment ($75 if they register this year) to file a plan outlining what medical care they want, and what they don't want, in an emergency where they can't express their wishes.
Why it's worth watching: Can Congress have a grown-up conversation about end-of-life care (or any other kind of emergency care) without anyone shouting "death panels"? We'll see. The politics of the issue have gotten a bit better since 2009, but it's always a danger.
Note: This is not the kind of bill that you'd expect to see moving on its own, especially with so many bigger issues taking up lawmakers' time this fall. But it is the kind that could easily pop up in, say, a year-end spending bill.
While you were long-weekending
What we're watching this week:
Senate HELP Committee begins its series of hearings on stabilizing states' individual insurance markets. State insurance commissioners are slated to testify Wednesday, followed by governors on Thursday.
Senate Finance Committee hearing Wednesday on two HHS nominees: Matthew Bassett for assistant secretary, and Robert Charrow for general counsel.
Senate Appropriations Committee's health subcommittee marks up its annual HHS spending bill on Wednesday. The full-committee markup is scheduled for Thursday.
Finance Committee hearing on CHIP on Thursday.
The Medicare Payment Advisory Commission holds its September meeting on Thursday and Friday.