Good morning … and happy Friday. Vitals will be off Monday for Memorial Day. See you back here on Tuesday. Enjoy your long weekend.
https://www.axios.com/newsletters/axios-vitals-7637eb09-c95d-40b5-8e4e-3a0cbd291913.html?chunk=0#story0
1 big thing: The challenges of "right to try"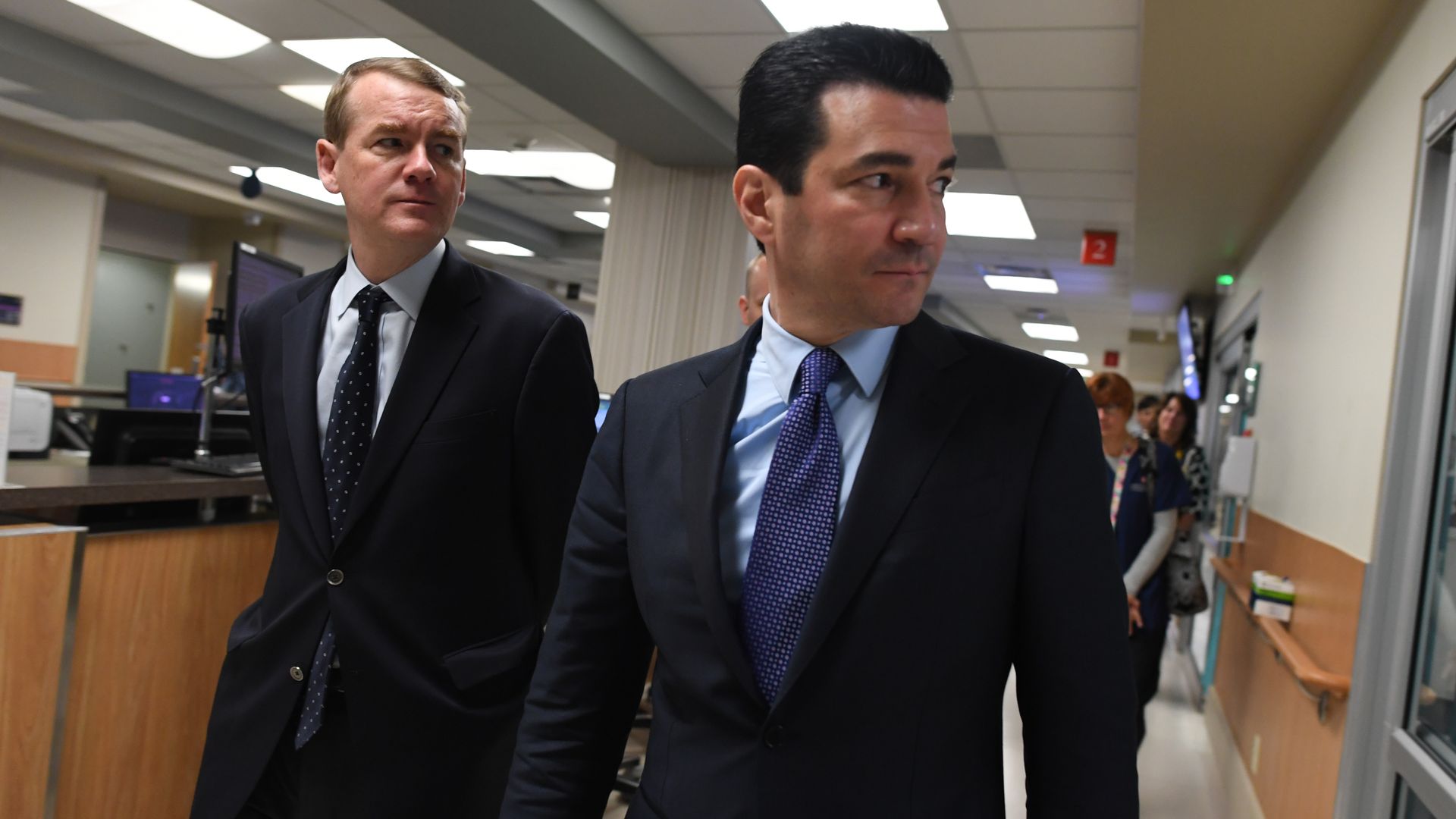 The Food and Drug Administration will soon need to start implementing "right to try" legislation, but that task may not be as easy — or as effective — as some supporters hope.
The details: Both the House and Senate have passed the same "right to try" bill, expanding terminally ill patients' access to unapproved medicines, and President Trump seems eager to sign it.
What they're saying: The FDA already has an existing process for patients to access drugs that are still undergoing clinical trials; the new process will run parallel to that existing one.
"The Right to Try Act won't remove the primary roadblock facing terminally ill patients who want to test unapproved, investigational therapies: access to the drug by its developer," former pharmaceutical executive Michael Becker writes in an op-ed for NPR.
Drug makers are often hesitant to provide experimental drugs outside of their more rigorous clinical trials. It's expensive, for starters (these products aren't being mass produced yet), and patients' experiences outside a trial are less predictable.
"Bad results that scare off potential clinical trial participants or investors are far more likely. That could ultimately slow a drug's path to market, and limit future access," Bloomberg columnist Max Nisen argues.
Yes, but: FDA Commissioner Scott Gottlieb endorsed the bill and said the FDA would be able to implement it. And his public-health track record so far is pretty strong. And if the worst thing that happens is that drug companies aren't eager to participate in this process, that doesn't necessarily make anyone's life worse.
https://www.axios.com/newsletters/axios-vitals-7637eb09-c95d-40b5-8e4e-3a0cbd291913.html?chunk=1#story1
2. The Athenahealth takeover fight
The tension between Athenahealth and Elliott Management has gotten a lot thicker, my colleague Bob Herman reports. Things changed after Elliott — Paul Singer's hedge fund — made a $6.5 billion hostile takeover offer for the health care IT vendor earlier this month.
The latest:
The bottom line: This is turning into a thorny fight for a company whose billing and records software is used by more than 110,000 physicians and clinicians, and it may not end until Athenahealth goes private or is auctioned off.
https://www.axios.com/newsletters/axios-vitals-7637eb09-c95d-40b5-8e4e-3a0cbd291913.html?chunk=2#story2
3. Paul LePage v. Medicaid, continued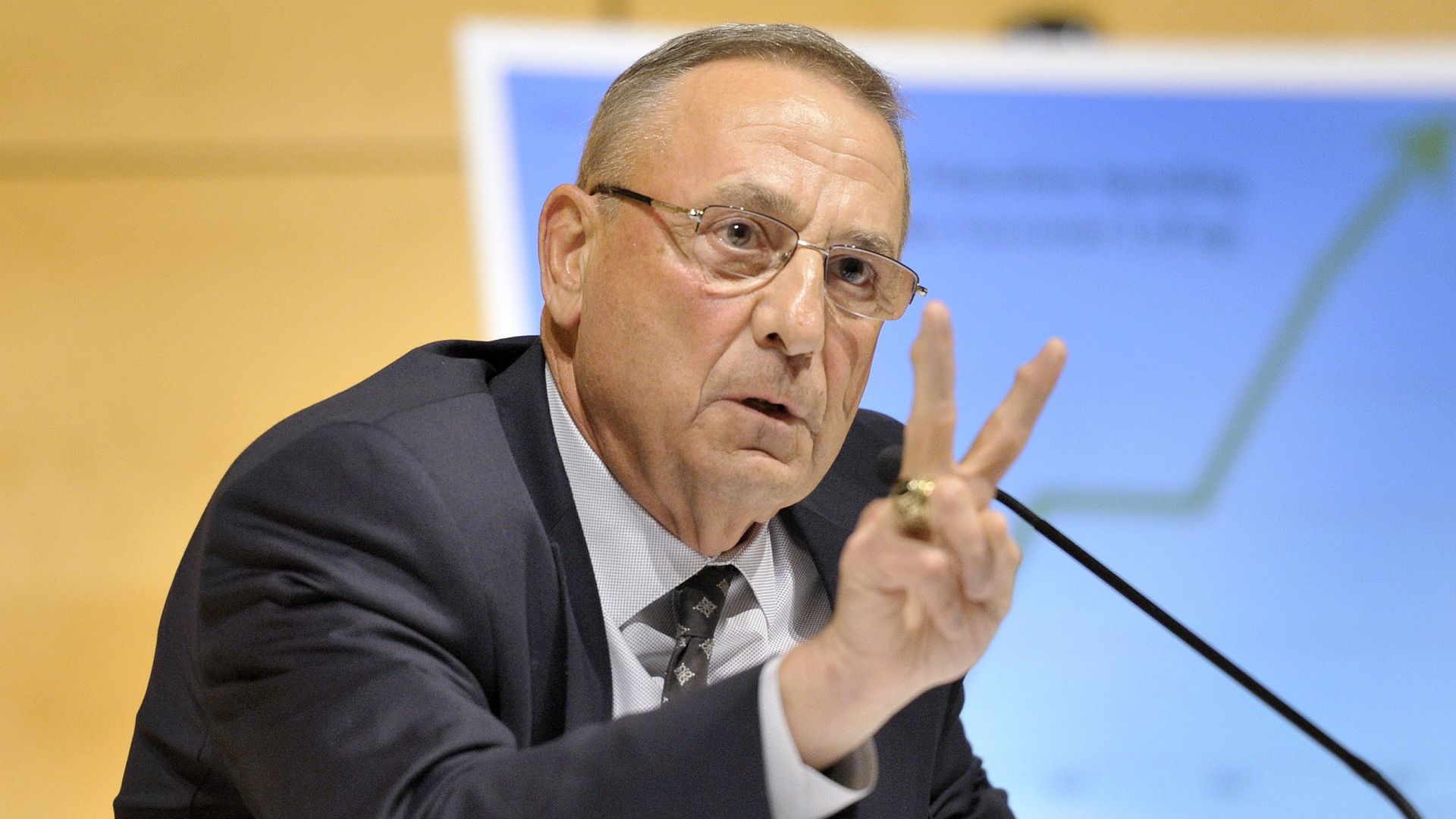 A judge in Maine does not necessarily seem sold on Gov. Paul LePage's justification for not moving ahead to expand Medicaid, even after Maine voters approved the expansion via a ballot initiative last year.
"The law is in effect. It's not a suggestion… The executive branch has a duty to enforce the law," Kennebec County Superior Court Justice Michaela Murphy told LePage's lawyers during a hearing yesterday, according to Modern Healthcare.
Why it matters: LePage was the first Republican governor to see his constituents vote to expand Medicaid over his fierce objections. He will not be the last. The expansion will be on the ballot this fall in Idaho, and advocates are looking for other targets, as well.
Realistically, Maine's expansion is unlikely to be resolved until after Mainers elect LePage's replacement. But how he fares in the courts will help inform other governors' decisions about how hard to fight.
https://www.axios.com/newsletters/axios-vitals-7637eb09-c95d-40b5-8e4e-3a0cbd291913.html?chunk=3#story3
4. Small hospitals buck the consolidation trend
"Micro-hospitals" are rapidly gaining popularity even as the industry's rash of consolidation presses on, according to Globe St.
Key quote: "In addition to hospital downsizing, a shift in senior living toward smaller communities is taking place, and, due to consumer demand and rampant retirement insecurity, there's an anticipated shift toward micro-sizing individual units within assisted living facilities," author Jack Bass says.