Axios Vitals
June 13, 2018
Good morning ... D.C. readers: Join Mike Allen tomorrow morning for News Shapers with FCC's Ajit Pai and Rep. Adam Schiff. They'll be talking about the end of net neutrality and the North Korea summit. RSVP here.
1 big thing: Mandate lawsuit divides GOP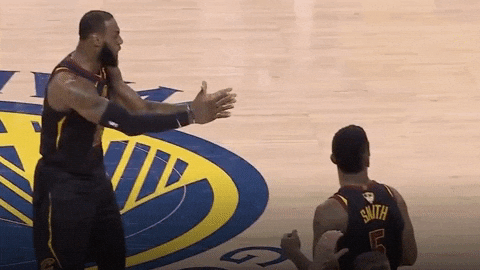 The Trump administration's latest effort to eliminate the Affordable Care Act's protections for pre-existing conditions is opening a rift among Republicans, and even within the executive branch.
Between the lines: Congressional Republicans are beginning to realize that the Trump administration has boxed them into a new round of questions about whether the party wants to guarantee coverage for pre-existing conditions.
Not messing around: "The Justice Department argument in the Texas case is as far-fetched as any I've ever heard. Congress specifically repealed the individual mandate penalty, but I didn't hear a single senator say that they also thought they were repealing protections for people with pre-existing conditions," Sen. Lamar Alexander said in a statement.
Azar punts: HHS Secretary Alex Azar tried to duck the issue yesterday as he testified before the Senate HELP Committee, which Alexander chairs.
"The position articulated by the attorney general is a constitutional and legal position, not a policy position, but we share the view of working to ensure that individuals with pre-existing conditions can have access to affordable health insurance," Azar said.
Reality check: The Justice Department did have to take a "constitutional and legal position" on the legality of the ACA's individual mandate. But its position on pre-existing conditions is very much a policy decision, and was entirely discretionary.
The issue here is about "severability" — how much of the rest of the ACA would have to fall if the mandate is unconstitutional. That is a question about how the ACA works. It's a policy question.
Just ask Jonathan Adler, a conservative lawyer who helped spearhead the last big legal challenge to the ACA and has an excoriating piece in Reason about the "cynical (and doctrinally unfounded) manipulation of severability doctrine," calling it "an argument unworthy of the Department, and one I am confident the courts will ultimately reject."
DOJ lawyer quits: Three DOJ lawyers removed themselves from this case after the department came out against the mandate. But one of them, Joel McElvain, who had worked at the department for 20 years, went further: He quit DOJ altogether after stepping down from this case, the Washington Post reports.
Be smart: This is just the beginning.
2. Why it happened this way
This latest lawsuit — and DOJ's decision to drag the ACA's most popular provisions into it — all stems from the way congressional Republicans chose to "repeal" the ACA's individual mandate.
The whole claim against the mandate rests on the fact that Congress chose to lower the penalty for being uninsured to $0, rather than repeal the coverage requirement outright.
Why they did it that way: It's because they passed the measure through special budget rules known as reconciliation, which only requires 51 votes but comes with unique restrictions about what can and can't be changed.
"I did not contemplate what some creative lawyer might come up with in terms of another idea to sue," Senate Majority Whip John Cornyn told my colleague Caitlin Owens. 
3. What AT&T's merger win means for health care
The court decision allowing AT&T's takeover of Time Warner, with no conditions, is good news for pending health care mergers, Axios' Bob Herman reports.
AT&T's win makes it more likely (though not certain) that CVS' $69 billion acquisition of Aetna and Cigna's $52 billion deal for Express Scripts will also get the green light.
Yes, but: There's still a chance antitrust officials could block these health care deals on the grounds the merged companies might have incentives to exclude rivals from their health insurance and pharmacy benefit options.
4. About those drug price cuts ...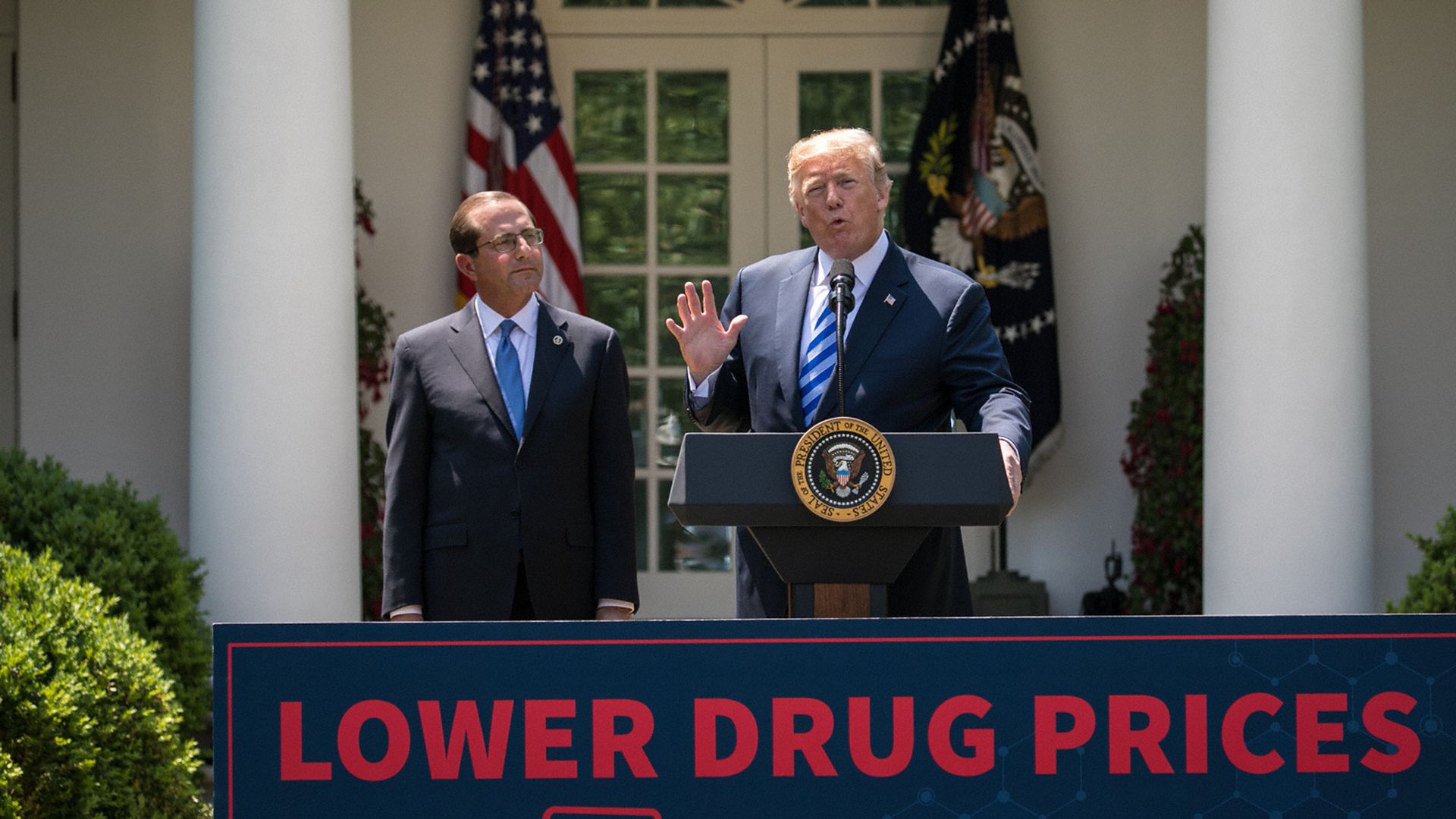 Two weeks ago, President Trump said drugmakers would be announcing "voluntary massive drops in prices" in two weeks. They haven't happened. And Azar did not offer firm commitments to such price decreases in his testimony yesterday, per the Wall Street Journal.
Azar told senators that drug companies want to cut their prices, but are facing pushback from pharmacy benefit managers. He did not identify any specific companies eyeing imminent price cuts.
Sens. Elizabeth Warren and Tina Smith have asked several large drugmakers whether they plan to voluntarily cut their prices. None of them has publicly indicated they will. One company included in their inquiry, Novartis, said it plans to raise prices this year.
What to watch: There's been some talk about a voluntary reduction in insulin prices (prices, incidentally, that Azar helped raise), but the longer we go without any new or concrete action, the easier it'll be for Democrats to argue that Trump's drug pricing plan simply wasn't strong enough.
5. AMA endorses gun control
The American Medical Association has formally — and overwhelmingly — endorsed a slate of gun control measures, calling gun violence a public health crisis. According to AP, the policies the AMA endorsed at its annual policy meeting yesterday include:
Banning gun sales to people younger than 21.
Requiring safety training along with licensing and registration.
Expanding limits on gun ownership — for example, allowing families of potentially suicidal people to seek a court order removing guns from their possession.
Why it matters: As the article notes, the AMA isn't as powerful as it once was. But in the uphill climb to frame gun violence as a public health issue, having the AMA on board certainly can't hurt.