Axios Vitals
August 27, 2020
Good morning...
RNC week continues: Join Axios chief technology correspondent Ina Fried tomorrow at 12:30pm ET for a live, virtual event on the future of transportation, featuring former Transportation Secretary Ray LaHood and Chicago transportation commissioner Gia Biagi.
Register here.
Today's word count: 1,001, or a 4-minute read.
1 big thing: A new testing debacle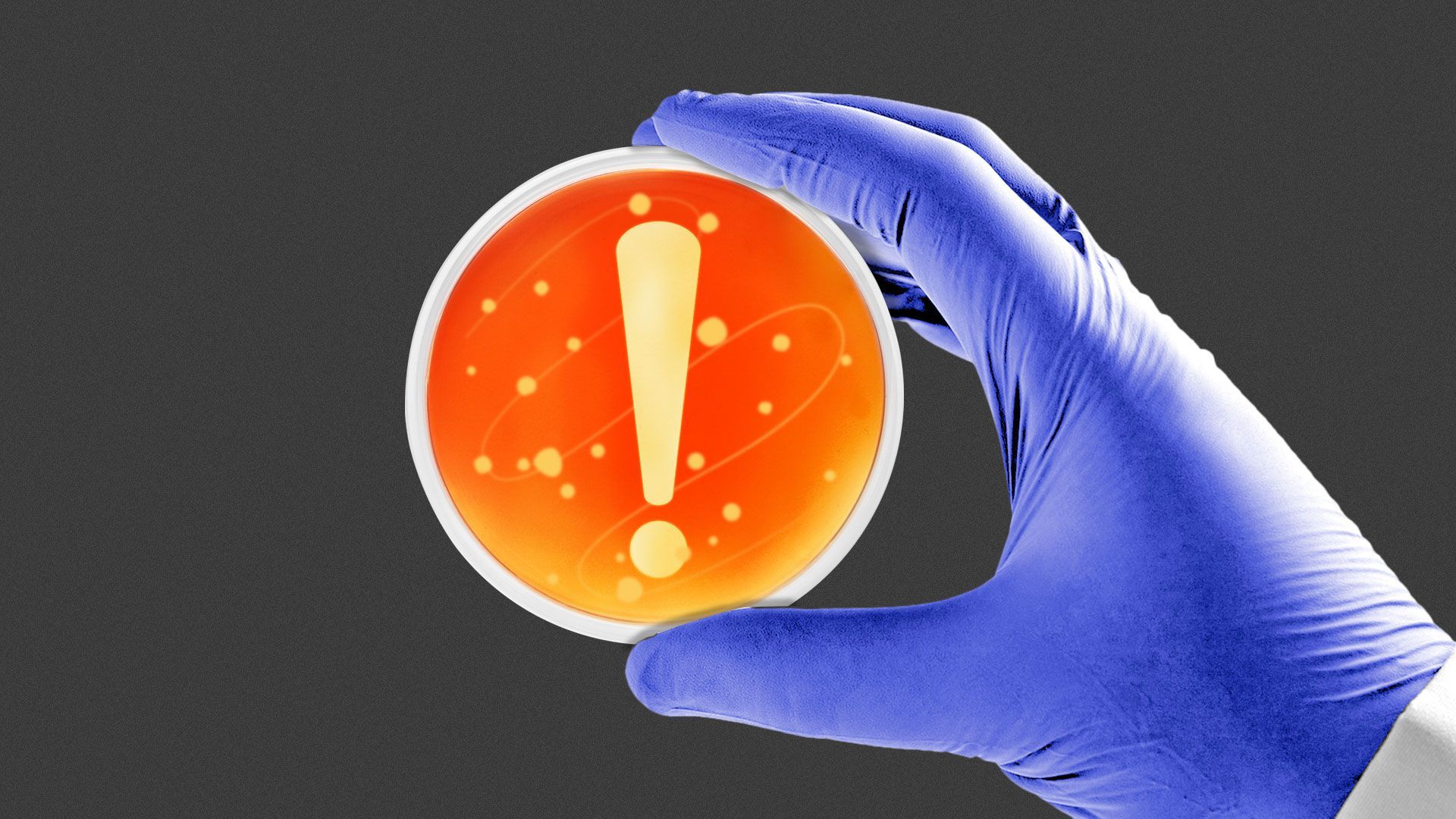 The U.S. has never really managed to get coronavirus testing right for any extended period of time, and now we're entering a new phase of potential dysfunction.
Driving the news: Democrats and some health care experts are livid over the Centers for Disease Control and Prevention's latest change to its testing guidelines, which now recommend against testing for asymptomatic people.
It's a flashback to the spring, when the U.S. could only perform a tiny number of tests and reserved them for the sickest patients.
It was true then, and remains true now, that an ideal testing strategy would not exclude asymptomatic people. Some 40% of all cases are asymptomatic, meaning a whole lot of people are likely spreading the virus without knowing it.
Between the lines: The U.S. is now conducting some 690,000 tests per day, but it still hasn't been enough to keep up with demand, causing delays of up to two weeks for test results — which renders them all but useless.
Cutting back on testing is a way to ease those backlogs, but at the cost of missing some infections.
Testing was declining even before the CDC revised its guidelines. It fell by about 5% over the past week.
The intrigue: Sources told multiple news outlets that the White House pressured the CDC to revise its guidelines. Brett Giroir, the Trump administration's "testing czar," said that wasn't true, and that the revisions came from the CDC and the White House's coronavirus task force.
But Anthony Fauci, a prominent member of that task force, told CNN, "I was under general anesthesia in the operating room and was not part of any discussion or deliberation regarding the new testing recommendations."
"I am concerned about the interpretation of these recommendations and worried it will give people the incorrect assumption that asymptomatic spread is not of great concern. In fact it is," he said.
What they're saying: The response to the change has been overwhelmingly negative.
California Gov. Gavin Newsom said his state wouldn't follow the guidelines.
The Association of American Medical Colleges called them "irresponsible" and "a step backward."
"This is potentially dangerous ... "I feel like this is going to make things worse," infectious disease physician Krutika Kuppalli told NYT.
2. Pandemic + hurricane = bad news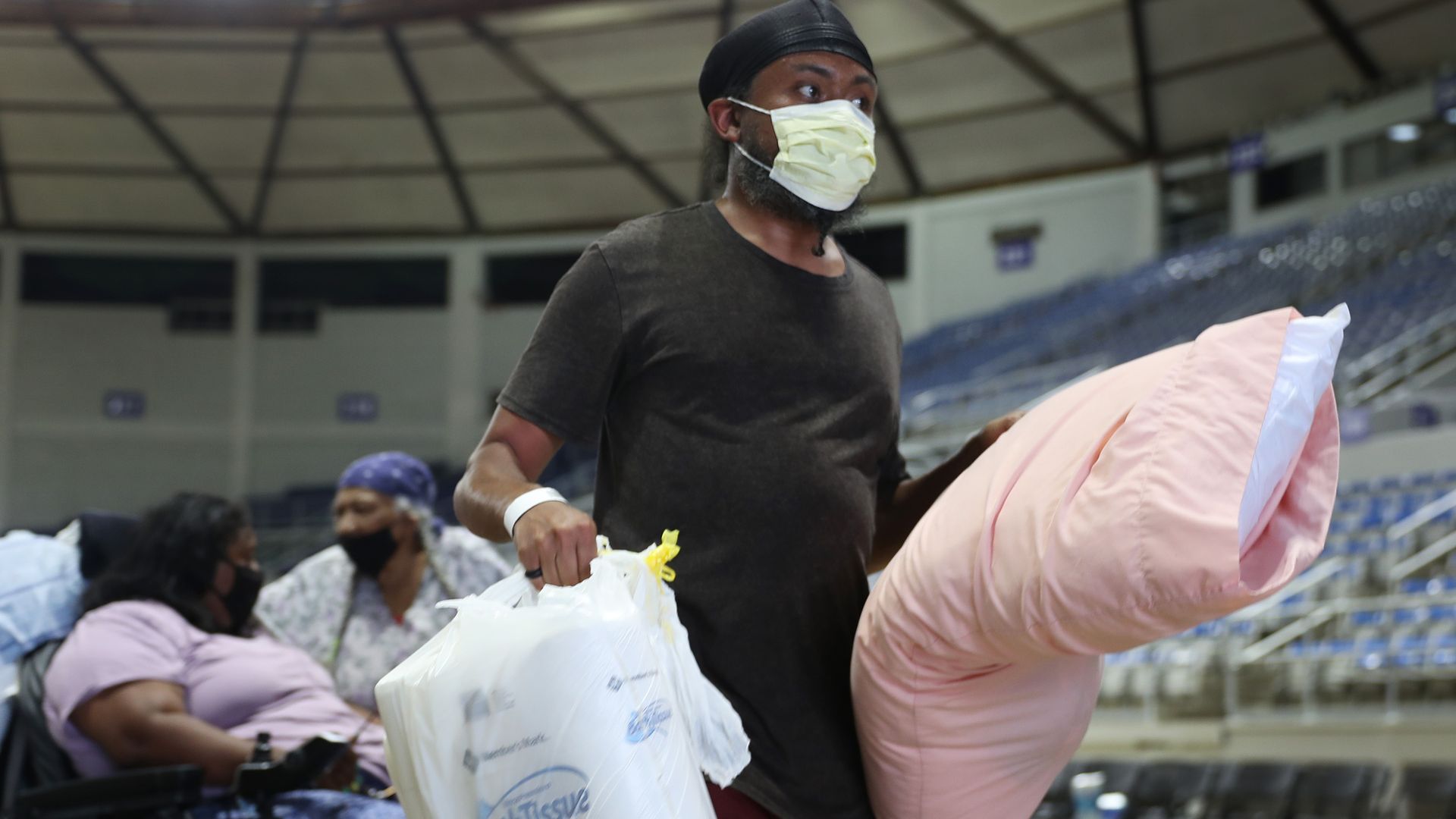 The coronavirus pandemic is a very bad pandemic, and Hurricane Laura appears to be a very bad hurricane, and when they collide, it's likely to be very bad.
What we're watching: This is a two-way street: The hurricane will increase the risk from the coronavirus, and the coronavirus will increase the risk from the hurricane.
Shelters will have to accommodate fewer people, if they're open at all. Louisiana officials have stockpiled masks and lined up buses to take people to other parts of the state, National Geographic reports,
But buses also have a limited capacity, and officials will likely have to deal with some residents who refuse to wear masks.
By the numbers: A recent study estimated that a large-scale hurricane evacuation could lead to somewhere between 6,000 and 60,000 new coronavirus cases.
On the flip side, social distancing — the risks of staying in a hotel, shelter or with family or friends — has made many people less likely to evacuate in a hurricane, according to CityLab.
Luckily, Texas' wave of infections earlier in the summer has ebbed, so hospitals along the state's coast are no longer at or near capacity as Laura makes landfall.
Some hospitals in the storm's path have already transferred their sickest patients — including coronavirus patients, to other facilities.
"It's crazy," Darrell Pile, the CEO of the Southeast Texas Regional Advisory Council, told NBC News. "You do get to a point where you're like, 'What else do you want to put on us?'"
3. Some good news: Cases are falling
New coronavirus infections fell by almost 15% over the past week, continuing a steady downward trend.
Why it matters: The standard caveats still apply — progress can always fall apart, the U.S. is climbing down from a very high number of cases, and this is far from over. But this is undeniably good news. Things are getting better.
Where it stands: The U.S. is averaging roughly 41,700 new confirmed cases per day, down from about 49,000 per day last week and 65,000 per day at the height of the summer outbreak.
The pace of new infections fell in 20 states, including the summer hotspots of Arizona, Florida and Texas. California, which has been a stubborn holdout, finally saw a significant drop (31%) this week.
A handful of states across the South and Midwest headed in the wrong direction this week, as did Massachusetts, which was hit hard at the beginning of the pandemic but has since managed to keep the virus reasonably well contained.
4. Catch up quick
The FDA approved the emergency use of a new $5, 15-minute coronavirus test from Abbott Laboratories, which could make testing far more accessible. (AP)
The Trump administration has tried to get more testing capacity to nursing homes, but the facilities "say they are struggling to obtain refill test kits, and are getting contradictory guidance from some state and federal agencies about how to use the equipment." (WSJ)
Domestic air travel within China is almost back to its pre-pandemic levels. (NYT)
More than 1,000 health care workers have died from COVID-19 — and, as in society overall, people of color and immigrants are disproportionately represented. (Kaiser Health News)
5. 1 fun thing: A great quarantine hobby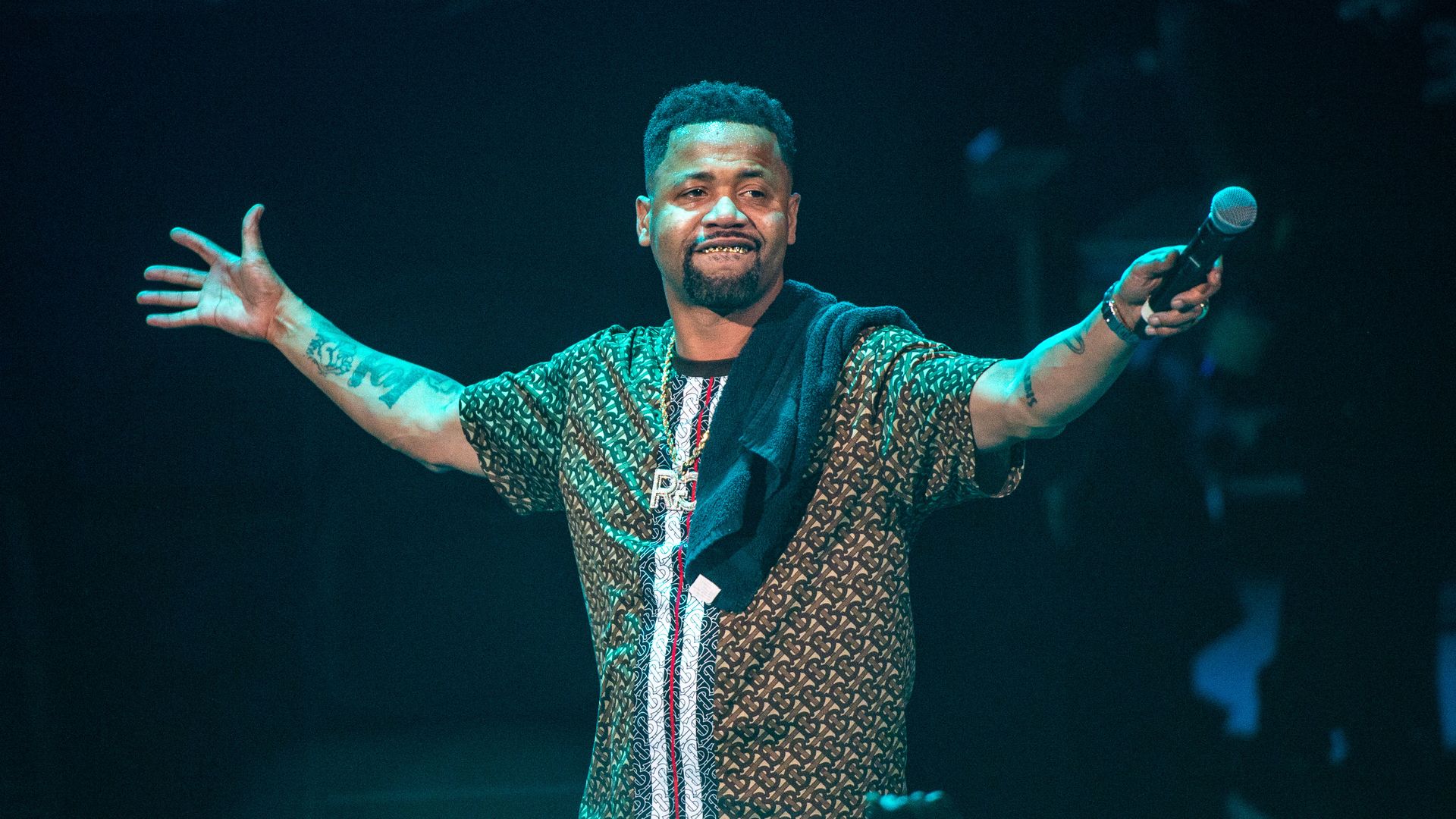 This is, admittedly, a real downer of a newsletter, so here's something that made me happy and jealous at the same time: Juvenile, the rapper, has apparently gotten into making his own furniture as a quarantine hobby.
He's made his own tables, stools, cabinets, at least one chair, even some light fixtures, including one that evokes the members of the Hot Boys, his former group.
It all started, according to Rolling Stone, when his wife spotted a clothing rack she liked.
"I looked at it. I was like, 'I could do that. That's nothing.' Then I started doing it. One thing led from that to me building furniture," he told the magazine.
"It's so great to start from nothing and have a tool in your hand," he said. "And to make something that's going to be here for years after I'm gone … I can't even explain it. It's like music. It's the same to me. It's no different than making music."
Editor's note: The first item has been corrected to say that the U.S. is performing 690,000 coronavirus tests per day (not per week).