Good morning ... One new thing: Codebook, Axios' cybersecurity newsletter, launches Tuesday. Twice a week, Joe Uchill will bring you the latest in cybersecurity policy and defense news. It'll be a worthy read, so sign up here. 
https://www.axios.com/newsletters/axios-vitals-60130f85-58f2-499f-abf8-271cf0d1c225.html?chunk=0#story0
Drug prices are still skyrocketing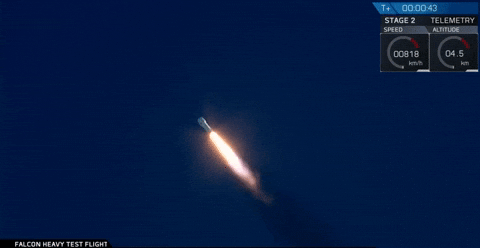 The Trump administration — primarily the president himself — has talked a lot about cracking down on prescription drug prices. But the pharmaceutical industry hasn't changed its ways since Trump took office: 20 drugs have seen price hikes of 200% or more since January 2017, my colleague Bob Herman reports this morning.
The drugs to watch: High-cost, high-use prescriptions like Humira, Enbrel and Revlimid. AbbVie hiked the price of Humira, the highest-selling drug in the world, by 19% over the 14-month period, and Amgen did the same for Enbrel. Celgene raised the list price of Revlimid by 20%.
The big one: SynerDerm, a prescription skin cream, had the largest price hike. Phlight Pharma, the maker of SynerDerm, raised the list price by 1,468% over the past 14 months.
The runners-up: A total of 39 drugs saw price hikes of at least 100%, although many of them — like anti-venom extracts — are rarely used and don't cost the health care system much overall.
The impact: These increases, which can be found in an analysis by Pharmacy Benefits Consultants, are in the drugs' list prices, before rebates and discounts are applied. People with insurance don't pay these full amounts, but price hikes still affect everyone.
Copays and deductibles are often based on drugs' list prices, and uninsured patients can find themselves on the hook for a drug's entire list price.
https://www.axios.com/newsletters/axios-vitals-60130f85-58f2-499f-abf8-271cf0d1c225.html?chunk=1#story1
New questions about Redfield's HIV research
A former colleague is raising more questions about Robert Redfield, the likely choice to lead the Centers for Disease Control and Prevention, and the work he did earlier in his career on HIV and AIDS.
The latest: Craig Hendrix, a former Army researcher who's now at Johns Hopkins University, told Kaiser Health News that some of Redfield's research raised serious red flags, specifically a 1994 study that was part of the Army's effort to find a treatment for HIV.
"Either he was egregiously sloppy with data or it was fabricated," Hendrix told KHN. "It was somewhere on that spectrum, both of which were serious and raised questions about his trustworthiness."
The context: Redfield is already facing ethics questions related to his early HIV/AIDS research, and concerns about how well he handled clinical data will only add to that controversy.
Why it matters: Most people probably did or said some things 20 years ago that would be politically inconvenient today. But these questions are materially relevant to the work Redfield would be doing if he leads the agency.
https://www.axios.com/newsletters/axios-vitals-60130f85-58f2-499f-abf8-271cf0d1c225.html?chunk=2#story2
ACA stabilization fight gets even uglier
The temperature of the debate around stabilizing the Affordable Care Act got a lot more heated yesterday, Axios' Caitlin Owens notes — another sign that this effort is unlikely to cross the finish line.
Democrats started publicly bashing the insurance-related components of the plan. The liberal advocacy group Protect Our Care called the whole effort the "GOP Stabilization Sham" and said Republicans will bring up the bill hoping it will fail.
Between the lines: Setting the abortion dispute aside for a moment (admittedly, that's difficult as it's a huge part of the debate), it's hard to back up the assertion that Republicans have been negotiating in bad faith on the more directly ACA-related provisions of this bill.
After all, Sen. Lamar Alexander did negotiate with Democrats for months in search of a bipartisan agreement — and ultimately found one, at least for a while.
"I've been working since September in a bipartisan way…yet the Democrats can't accept [this proposal], even though they said they wanted me to work with them to fix the Affordable Care Act, not to repeal it," Alexander said yesterday." So if they can't accept that, the only choice we have is to go back to repeal and replace the Affordable Care Act."
https://www.axios.com/newsletters/axios-vitals-60130f85-58f2-499f-abf8-271cf0d1c225.html?chunk=3#story3
Sorry, Pennsylvania wasn't about health care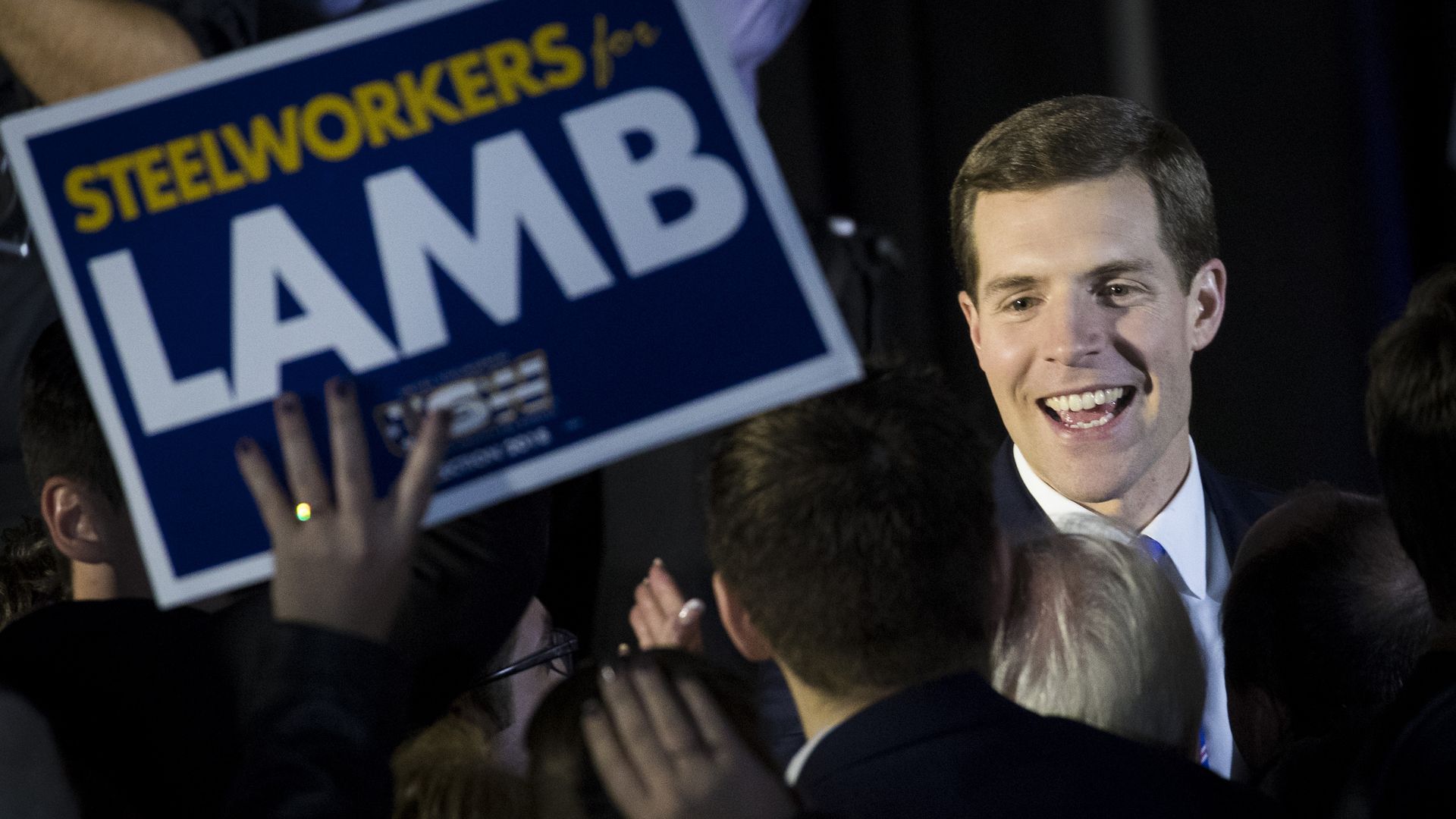 It didn't take long for the stories to appear about how health care was a decisive issue in the Pennsylvania special election last week. But that's probably not true, the Kaiser Family Foundation's Drew Altman writes in today's column.
Those stories were based largely on one poll, by Public Policy Polling, that didn't ask about any other issues besides health care, Altman points out.
Keep in mind: The voters who say health care is the biggest issue to them tend to be liberal and vote for Democrats, and that's who turned out in the election, Altman writes. Plus, this was a "robo-poll," and it probably missed a lot of people.
The bottom line: It's not that health care wasn't important to the voters. It's just that other issues probably were too, and they shouldn't be overlooked when people try to figure out what might happen in the midterm elections.
https://www.axios.com/newsletters/axios-vitals-60130f85-58f2-499f-abf8-271cf0d1c225.html?chunk=4#story4
Azar: No talk of banning "silver-loading"
The health care rumor mill has been humming recently with speculation that the Department of Health and Human Services would try to end a workaround that states and insurers have used to make up for one of Trump's big ACA cuts.
Yes, but: HHS secretary Alex Azar said the idea hasn't been discussed, according to Inside Health Policy's Ariel Cohen.
How it works: This all relates to a practice known as "silver-loading."
When Trump cut off funding for the ACA's cost-sharing reductions, insurers compensated by raising their premiums.
In many states, rather than spreading the increase across all their plans, they loaded the whole increase onto their silver policies. (Like the silver medal, they're the middle of the road.)
The ACA's premium subsidies are based on the cost of a silver plan. So when those premiums rose dramatically, the value of people's subsidies did, too. And that means the federal government is now spending more money on the ACA.
Buzz: All of this would be moot if Congress restored the cost-sharing payments. But it's probably not going to. And that has sparked a lot of speculation that HHS would try to prohibit silver-loading in the future.
Quick take: I wouldn't rule out the possibility that HHS could start having those conversations if and when Congress passes this spending bill and it's official that cost-sharing payments aren't coming back.
That said, the precise mechanism for trying to do this has always been a little murky, because states ultimately have the power to approve or reject rate increases.