Axios Vitals
September 19, 2018
Good morning ... Hardly anyone is free of sin in the age of the social media pile on, including me. This is a good reminder to step back and have some empathy before making fun of a stranger. Life is hard enough.
1 big thing: How hospitals protect high prices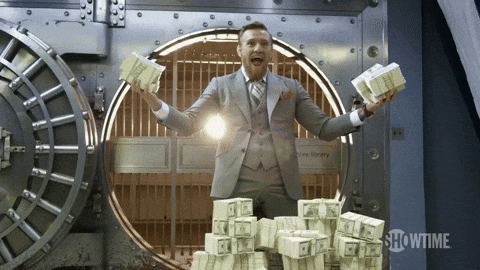 Large hospital systems don't command high prices just because patients like them, or just because they have strong market share. There's also another big reason: their contracts with insurance companies actively prohibit the sort of competitive pressures a free market is supposed to support.
"The free market has been distorted in an unhealthy way," health care consultant Stuart Piltch told the Wall Street Journal's Anna Wilde Mathews for this deep dive into hospitals' pricing practices.
How it works: Hospital systems are consolidating rapidly and buying up physicians' practices (which charge higher prices once they're part of a hospital).
On top of that, per WSJ: Hospitals' deals with insurance companies "use an array of secret contract terms to protect their turf and block efforts to curb health-care costs."
Some hospitals do not allow their prices to be posted on the comparison-shopping sites insurers provide to their customers.
They often require insurers to cover every facility or doctor the hospital owns, and prohibit insurers from offering incentives — like lower copays — for patients to use less expensive competitors.
When Walmart, the country's biggest private employer, wanted to exclude the lowest-quality 5% of providers from its network, its insurers couldn't do so because of their hospital contracts.
The other side: Hospital executives told the Journal that mergers don't drive higher prices, and reiterated their position that hospitals have to collect higher payments from private insurance to make up for the lower rates they get from Medicare and Medicaid.
My thought bubble: High-deductible health plans are increasingly popular, in part, because of the idea that patients will use their purchasing power to drive a more efficient system overall.
But if Walmart doesn't have enough market power to actually penalize low-quality providers, you and I definitely don't, either — especially if we can't find out what the prices are, and especially if we only have one hospital to choose from in the first place.
2. California sues AbbVie over Humira sales
California Insurance Commissioner Dave Jones filed a multibillion dollar lawsuit yesterday against drugmaker AbbVie, accusing it of illegally marketing Humira through a program that Jones described as an elaborate system of kickbacks.
Why it matters: Humira is the best-selling drug in the world and in the U.S., where it carries a $38,000 price tag, and AbbVie has worked hard to keep potential competitors off the market.
Jones' lawsuit accuses AbbVie of "a far-reaching scheme including both 'classic' kickbacks—cash, meals, drinks, gifts, trips, and patient referrals—and more sophisticated ones."
The "more sophisticated" part of the equation relates to a program in which AbbVie provided support staff to doctors who prescribed Humira.
The drugmaker would send nurses to patients' homes to help them learn how to inject Humira and help with insurance issues, including prior authorizations — services, Jones' lawsuit says, that would normally fall to doctors' offices.
"If given the choice between two medications, one which comes with free nurses and administrative staff and another that requires the provider to pay professional salaries, the provider cannot but help factor the substantial nursing kickback into their prescribing calculus," the lawsuit states.
What they're saying: "We believe the allegations are without merit. AbbVie operates in compliance with the many state and federal laws that govern interactions with healthcare providers and patients," the company said in a statement, adding that its support services are helpful for patients and "in no way replace or interfere with interactions between patients and their healthcare providers."
3. Senators side with the House on opioids issue
A bipartisan group of senators wants the House to prevail on a key difference between the two chambers' opioid legislation, my colleague Caitlin Owens reports.
Driving the news: Republican Sen. Rob Portman and Democratic Sens. Dick Durbin, Ben Cardin and Sherrod Brown introduced a bill yesterday to lift Medicaid's so-called "IMD exclusion" — a ban on federal Medicaid funding for mental health treatment facilities with more than 16 beds.
They say they'll push to get it included in the final opioids bill House and Senate negotiators are currently hammering out.
The House-passed opioids bill lifted the IMD exclusion; the Senate's didn't.
The new Senate bill actually goes further than the House-passed measure.
It's not limited to specific disorders, while the House version lifted the exclusion only for cocaine and opioid use disorder.
It allows coverage for up to 90 days, compared with the House's 30 days.
It would be permanent, while the House's would expire in 2023.
Participating state Medicaid programs would have to cover additional addiction services, like outpatient treatment.
Yes, but: A more generous bill would cost more money. The Senate bill doesn't say how it's paid for. And that's been a sticking point in the House.
4. White House reviewing data-blocking rule
This economically significant regulation, which is expected to come out this month, will address how hospitals, doctors and IT vendors can make patients' health care records more easily accessible.
The bottom line: This is part of the federal 21st Century Cures Act intended to get rid of the incentives that encourage providers and companies that make electronic health record systems not to share patient data freely.
5. The startup that wants to streamline billing
New payment startup Ooda Health has raised $40.5 million on the premise that its technology will make sure patients never get another bill from a hospital or doctor, Axios' Bob Herman reports.
Big-name venture capitalists are on board (Oak HC/FT and DFJ led the funding round), and large health insurers and providers are also investors.
How it works: Health insurance companies pay Ooda Health an administrative fee and a risk-sharing payment.
Ooda Health then connects with hospitals and doctors and pays them instantly based on what is in the electronic health record instead of a traditional medical claim.
Any outstanding payment issues would be handled through the insurance company, rather than directly by providers.
Yes, but: Ooda Health can eliminate a bill from your doctor, but not the fact that you owe them money. And streamlining those bills through an insurance company won't eliminate the (often very high) bills that come directly from providers who aren't in your insurance network.