July 17, 2018
Good morning ... Situational awareness: The House will likely vote next week on bills to expand health savings accounts and delay or repeal some of the Affordable Care Act's taxes, Ways and Means Chairman Kevin Brady said yesterday.
1 big thing: Blame game over drug prices rages on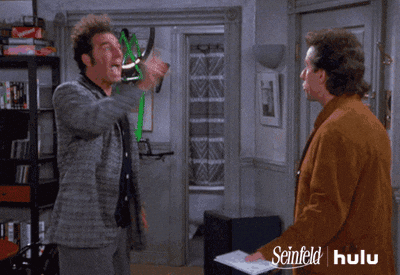 My colleague Bob Herman dug through a stack of formal comments on President Trump's plan to lower drug prices and found just two consistent themes: Every part of the health care industry opposes government price-setting, and beyond that, they all agree that drug prices are someone else's fault.
What they're saying: PhRMA, the drug industry's leading trade group, kept its focus on pharmacy benefit managers — a familiar foe.
It said PBMs, wholesalers and pharmacies should be paid a flat fee instead of a percentage of drugs' list prices.
PhRMA also said any federal pilot programs on drug pricing should be "small scale, voluntary and limited duration."
The other side: The rest of the industry — including trade groups for hospitals, health insurers and PBMs — maintained that drug companies are the origin of today's pricing problems.
"Until drug manufacturers reduce the high price they set for these drugs, we know this problem is not going away," CVS Health executives wrote.
A coalition of advocacy groups and unions submitted a joint letter that called for setting drug prices "at the national level."
2. ACA program failed to bolster primary care
The ACA boosted Medicaid payments for primary care doctors. The goal was to get more primary care doctors to accept Medicaid. It didn't work.
What they're saying: Changes in Medicaid access "were not statistically distinguishable from 0," according to an analysis published in the Journal of the American Medical Association. The payment bump only lasted for two years, which may have been part of the problem.
3. Why administrative costs are so high
American health care costs are so high partly because of how much we spend on administrative functions, Austin Frakt writes for the New York Times. And a leading reason those costs are so high is because our health care system is so complex. 
By the numbers:  
One study found that 25% of hospital costs go to administration — the highest of the eight countries included in the study. 
Another study found that billing-related tasks cost $68,000 per year per doctor in 2006.
Costs related to billing seem to be growing. 
Between the lines: Billing is so complex partially because of how many payers our health care system has, and how uncoordinated it all is. 
As more patients are increasingly responsible for higher out-of-pocket costs, collecting those payments becomes more difficult for providers — adding to administrative costs and making the whole system more expensive.
4. 7,000 Arkansans miss Medicaid work minimums
Roughly 7,000 Medicaid recipients in Arkansas failed to meet the state's new work requirements in their first month, according to AP.
About 27,000 people are subject to the new rules, which require Medicaid recipients to perform 80 hours of work, work training or community service per month.
Of that total, the state had already determined that 15,500 people were in compliance with the new rules; 7,000 people didn't demonstrate their compliance with the requirements; 2,400 claimed an exemption; and just 445 successfully reported their compliance.
"The first report is encouraging," Republican Gov. Asa Hutchinson told AP.
What to watch: These 7,000 people won't immediately or necessarily lose their coverage. Arkansans lose their Medicaid benefits if they fail to meet the work requirements for three months of the year. June was the first month the rules were in effect.
Why it matters: Arkansas' work requirements were the first to take effect, so this might give us a sense of how big the impact is likely to be in the handful of other states that have also imposed or are trying to impose similar rules.
5. Florida fades as an expansion target
On paper, Florida should be a great pickup opportunity for allies of the ACA's Medicaid expansion. It's a big state, where the expansion would cover a lot of people — only Texas could cover more people by expanding now. And it has an open governor's race in November.
But it's probably not going to happen, Kaiser Health News reports. Democrats are expected to pick up seats in the state legislature, but not enough to pass a Medicaid expansion.
"I don't see Medicaid expansion having much of a chance," Florida State University political science professor Carol Weissert told KHN. "It's a combination of the political reality on the ground, and I don't see a huge push for it around the state."
Flashback: Why 2018 could lead to more Medicaid expansion.
6. McCaskill hits pharma in new ad
Sen. Claire McCaskill, one of the most vulnerable Democrats up for re-election this year, is out with a new TV ad today that criticizes the pharmaceutical industry and touts her investigations into it.
Key quote: "I think of the families who can't afford the drug. More importantly, the families who have lost a loved one to a heroin overdose. And I say 'I don't care how big and powerful they are. We're going to get after this."
Go deeper: Axios' Caitlin Owens previewed this strategy — rolling drug prices and the opioid crisis into one big attack on the pharmaceutical industry — last month.
Correction: I said in yesterday's Vitals that Medicare doesn't cover maternity care. It does. I apologize for the error and thank the readers who pointed it out.
What we're watching today: The Senate health committee continues its series of hearings on health care costs.
Ways and Means hearings on Medicare fraud (10am); and on the Stark law and value-based purchasing (3:30pm). Energy and Commerce subcommittee hearing on price transparency (10:15am).
Talk to me. I want your tips, feedback and questions: [email protected].